No Comments
Strange Roots Experimental Ales | Grapeyard Shift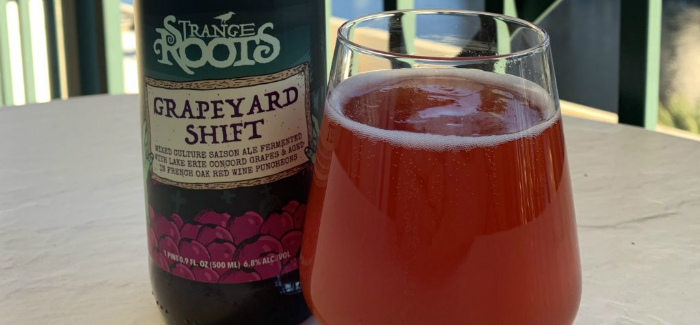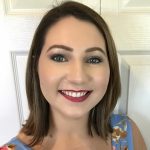 I don't care what season it is—it's always time for a saison. The word "saison," after all, means season in French. If you're like me, you're always looking for another one to try. And lately, a ton of wine barrel-aged saisons have been popping up. So when I saw Grapeyard Shift from Strange Roots, I knew it belonged in my fridge.
https://www.instagram.com/p/Bkl1tIvgRnD/?utm_source=ig_web_button_share_sheet
Saisons are a type of farmhouse ale, originally brewed in the cooler seasons in order to age before it was time to consume in the spring. They are bright, slightly tart and absolutely refreshing. Saisons are bottle conditioned and usually have wild yeast strains accumulated from the local terroir, which gives each beer a unique flavor that's a tribute to its locale. If you're an equal-opportunity imbiber, you'll enjoy the saison because of those unique qualities and the funky flavor. For the wine drinkers, this might be a good brew to dive into the wonderful world of beer with.
A closer look at the beer
Grapeyard Shift is a mixed culture saison ale fermented with Lake Erie Concord grapes and aged in French oak red wine barrels. As soon as I opened the bottle, I noticed a beautiful fruit and funk aroma. It's a beautiful bright pink/red color with a light pink head that dissipates quickly into a very thin lacing over the top of the pour. There's a musky oak and funk aroma once the beer warms up slightly, and the bright fruit and floral notes peeking out.
The first sip had an initial grape flavor with a hint of tartness that grows as you drink. The oak dryness creeps in toward the end and leaves you with a pleasantly dry palate, preparing you for the next sip. The tart grape skins come through, complemented with a refreshing sweetness that lays nicely over the oak and funk. With a 6.8% ABV, you'll definitely crave more as you near the end of the bottle.
Strange Roots experimental ales are getting more and more refined, and I'm all about it. Keep an eye on this brewery for more awesome beers!
---