No Comments
Lonerider Brewing | For A Few Hops More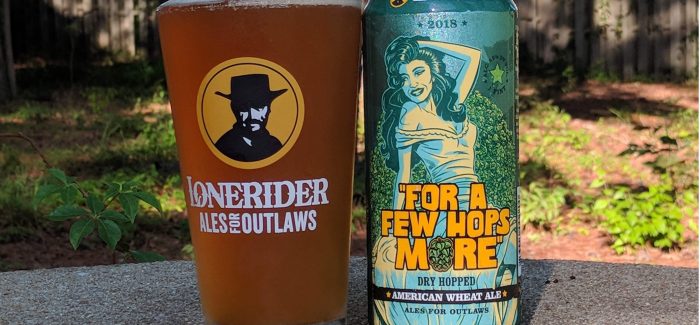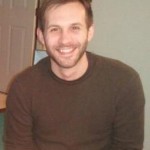 We're hitting the end of a hot North Carolina summer, which means we can look forward to the days being less hot, humid, and sticky. Hopefully you haven't let the weather change many of your plans this year. But when you do venture outside, I recommend taking with you Lonerider's new dry-hopped American wheat ale, For A Few Hops More.
ABV: 5.5%
https://www.instagram.com/p/BmOuURZgKd6/?taken-by=loneriderbeer
A gold-colored brew with a lingering head of foam, For A Few Hops More is vibrant, citrusy, grassy, and, of course, hoppy. It's bright on the tongue and bitter, but not overly so, and it's rounded out by just the right amount of malt sweetness. It's medium-bodied and slightly prickly from the hops.
Overall, For A Few Hops More is a crisp, clean, summery beer. It's hop-forward but only just. You get a clear impression of hops in the nose and right up front on the tongue, but it doesn't beat you over the head with it. As far as hoppy beers go, this is perfect for someone like me who shies away from the seemingly ubiquitous, hop-heavy IPAs. And for those of you who do prefer such things, you won't be disappointed.
The biggest downside of this beer, if you can even call it that, is its limited availability. It's a summer seasonal, so get out to your favorite bottle shop for 16 oz. cans, or head to the bar and get some on draft while you can. If you're lucky, it'll be available for as long as it's hot (which can be well into October), but you should probably expect it to disappear sometime this month. 
---