No Comments
Boojum Brewing Company | Graveyard Fields Blueberry Coffee Porter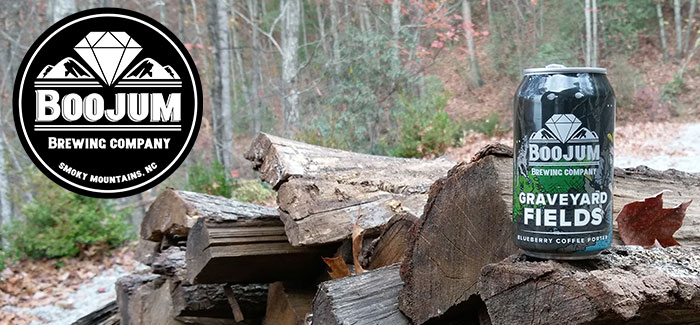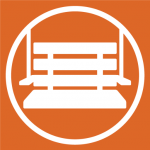 ABV: 5% | IBU: 22
When I first stumbled across Graveyard Fields by Boojum Brewing Co. over the summer, one particular quote from a friend stuck with me: "That's some Willy Wonka $h!t right there!"

It really is the best way to give a quick explanation when someone asks what a blueberry coffee porter made from the Waynesville, North Carolina brewery is like. The classic roasted malt flavor of a brown porter combined with cold brewed coffee programs a preconceived expectation into your tongue, which is then pleasantly surprised by locally harvested blueberries from the namesake Graveyard Fields area of the Pisgah National Forest – a frequented location of the famed Boojum (Native American's/locals version of Big Foot, as the brewery's story tells it).
https://www.instagram.com/p/36vSXCOYPr/?taken-by=boojumbrewingco
I first experienced this beer and the brewery while attending the North Carolina iteration of Oskar Blues Burning Can. At first sip, it was the stand out beer out of the dozens I had sampled already and easily held my attention through the end. I made sure to follow up and pop into their restaurant & taproom on the main strip of downtown Waynesville, about 35 minutes west of Asheville.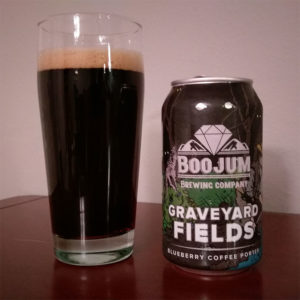 Graveyard Fields maintains a strong brown color, characteristic of a brown porter, failing to tip its hat to the magic awaiting in the glass beneath the tall, bubbly head. The aroma pops with a welcome dose of blueberries, providing an appreciative contrast to the coffee nose. The flavor runs a whirlwind gamut starting sweet and soft from the fruit, blending well with the underlying roast and malt, to the coffee bitterness rushing in immediately after to finish, flawlessly balancing the beer. Quick descriptions from fellow writers and friends included: Blueberry muffin with morning coffee, a comforter blanket, a complex yet perfect flavor balance, and "Suck it Trebek!" (I won't be asking that guy his opinion again).
Graveyard Fields is part of the year-round lineup from Boojum Brewing Company. Their beers can be found on draft and six-pack cans in the 12 most western counties of North Carolina from the Smokies to Black Mountain in gas stations, grocery stores and favorite restaurants and bars. There is no indication at this time of expanding outside of the Tar Heel State.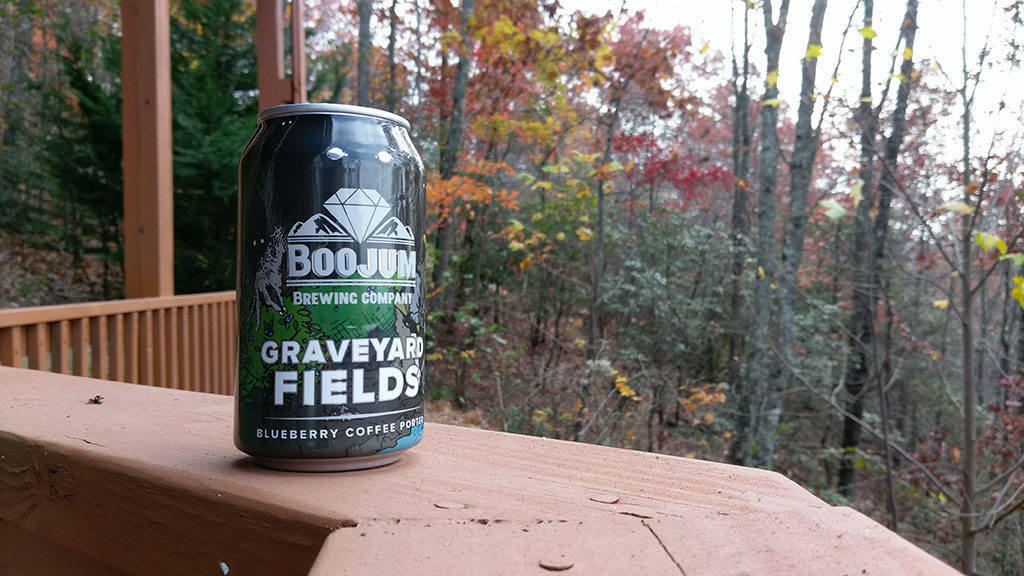 ---