No Comments
Mother Road Brewing Co. | Tower Station IPA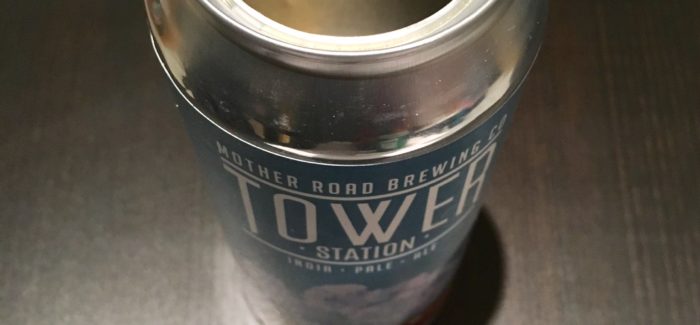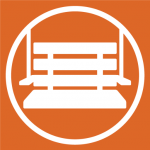 ABV: 7.3% | IBU: 70
I am stepping out of my usual domain a bit here, but a recent trip to Arizona required I write about an Arizona beer. In the week we spent between Scottsdale, Sedona and Flagstaff I was extremely surprised to see how much the beer scene had grown. Scottsdale and the entire Phoenix area had a tom of new breweries. Arizona Wilderness stood out and is worthy of its own article, however I was even more surprised to see what was brewing in Flagstaff. My favorite brewery in town was Mother Road Brewing Co.
Mother Road is located along the original Route 66, and thus many of their beer names celebrate the historic highway. One beer that stood out to me was Tower Station IPA.
Tower Station was a a service station and restaurant on Route 66 opened in 1936 where where thirsty motorists would stop, so it only made sense to name their IPA after it. Tower Station IPA was the first beer Mother Road canned.
The can itself is unique. The entire top pops off, making the can "convertible" that can essentially be used as a pint glass.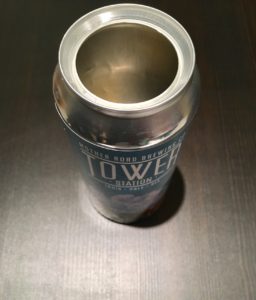 The beer pours a nice copper with a hint of cloudiness and has instant hints of pineapple. Mouthfeel is crisp and pretty smooth. The Citra hops pop with tropical flavors and some citrus.  Initial maltiness wears away quickly, making it a very drinkable and refreshing IPA. Overall, the perfect beer to have on a warm Arizona evening.
https://www.instagram.com/p/BNDZW0Bhhvp/?taken-by=californiaipa
Mother Road really surprised me. Many of their other beers were great as well, especially the Lost Highway Black IPA and the barrel aged versions of the same. The location is definitely the type of place I could see myself hanging out, with a nice outdoor patio with fire pits, plenty of dogs, and pizza available from the restaurant next door (which looked bomb). The staff and owner were also very accommodating. I strongly recommend a visit.
https://www.instagram.com/p/BMz14vCBjY3/?taken-by=californiaipa
---