No Comments
How Two Brothers Brewing Co. Succeeded Before the Craft Beer Hype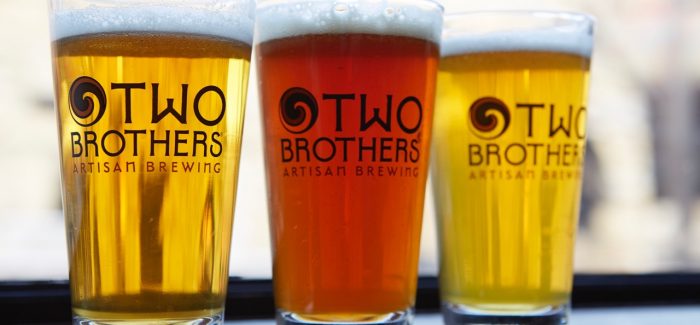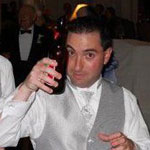 Back in 1996 when Two Brothers Brewing opened there were just a handful of breweries operating in the Chicagoland area and three closed within two months of Jason and Jim Ebel starting the brewery.
"That was fairly dubious," co-founder Jason Ebel said. "Is that good karma or bad? Golden Prairie closed about two months after we opened. We were the only production brewery in the state once they closed. Goose (Island) was still a pub."
Today when a brewery opens there's a big support network to help them with supplies, ingredients or issues that might arise. For the Ebel brothers, they had to rely on a much smaller network, including several breweries in Colorado where craft beer was more mature.
"Back in those days there weren't too many breweries," Ebel said. "The one I really idolized was Anchor Brewing and Fritz Maytag and all he did to resurrect that brand. Eric Warner, he literally wrote the book on brewing German wheat beer in America, he's who I worked for in a brewery in Colorado that's no longer around. There was also Eric Wallace at Left Hand, those Colorado guys were a little further ahead of us and they were definitely an inspiration and someone we could call."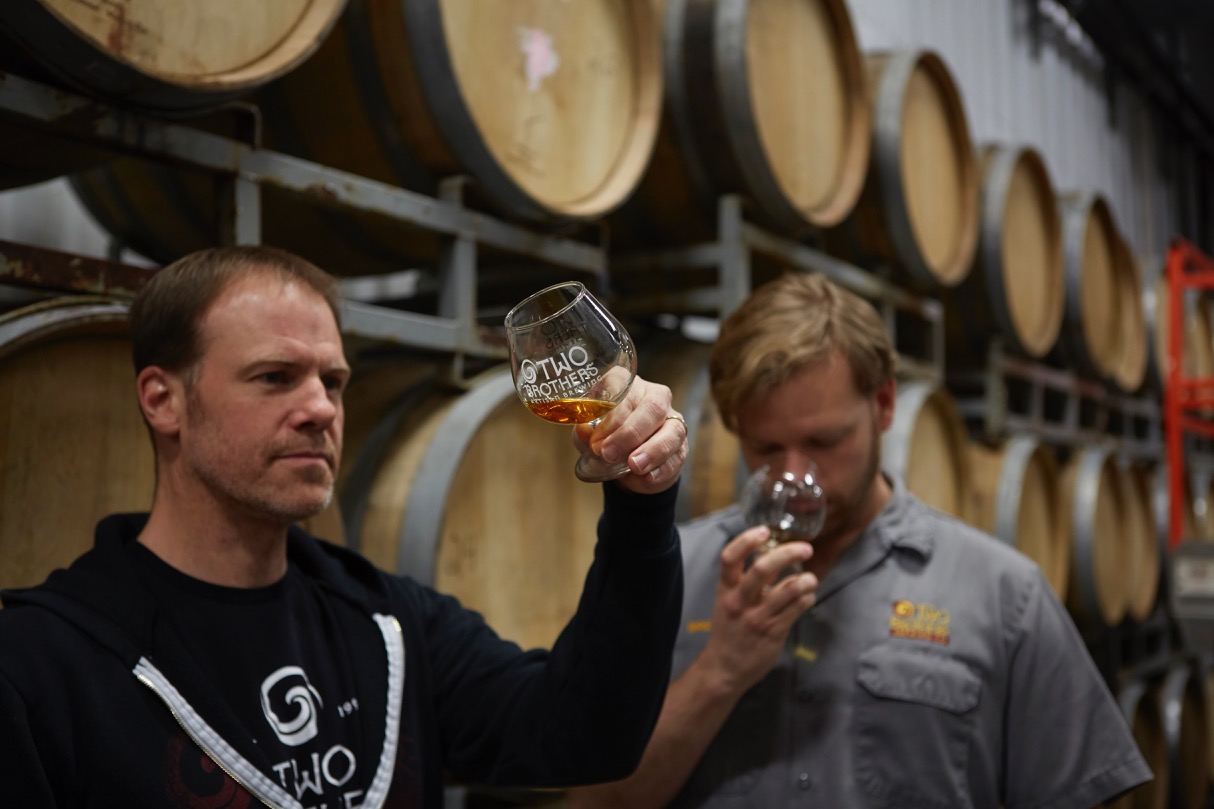 While today Two Brothers is a well-known brand with locations in two states and several other ventures, it didn't start out that way.
After living in France, the brothers wanted to bring some of that lifestyle to the states and that's where the idea for Two Brothers started. While beer and wine were ways of life in Europe, the idea of craft beer in the states was still in its infancy.
"We wanted to bring people together for the good times with family and friends," Ebel said. "In Europe, my brother and I lived in France, everything revolves around the dinner table with food and beer and wine. We wanted to bring that idea to America."
Starting out with just three beers and a very small production run of just 164 barrels in their first year, the Ebels had a tough time getting their beer into the market.
https://www.instagram.com/p/BmHloEahqaP/?hl=en&taken-by=twobrothersbrewingcompany
When he wasn't brewing, Jason Ebel was selling. He'd find bars that would be advertising their great beer selection and would have to hope that the manager on duty would even try the beer, let alone purchase it.
"I tried to talk to this manager and he said he already had plenty of beer," Ebel remembers. "I tried to explain that we were local and to give us a shot. So I took out the beer I had and poured the first one, but he wanted me to just line them all up. I poured all three and I started giving my spiel but he just took one after the other, chugged them and said "nope didn't like them – see you."
In 1999, just three years after they opened they were seriously considering shutting down. It wasn't until the state of Illinois enforced a regulation that gave them a much needed boost.
Since Two Brothers couldn't get picked up by any wholesaler, they were just doing self distribution, which the state said they couldn't do anymore. The state told them to just create a wholesale company and so they did – Windy City Distribution was born.
https://www.instagram.com/p/BgXlzAdh3G7/?hl=en&taken-by=twobrothersbrewingcompany
"At that same time a few of our friends in the industry were calling and they wanted us to carry their beer," Ebel said. "Breweries like Left Hand either didn't want to work with any existing wholesalers or wholesalers didn't want to work with them because they thought craft beer was a fad. Around 2000, once we got Windy City going, guys were calling us because they wanted to distribute in Chicago. That was really when we started seeing the turn. Without having done that I don't think we would have survived."
Since then, Two Brothers has put out a wide variety of beers, many that have won GABF and World Cup medals. Their flagship, Domaine Dupage has six such medals, including four GABF medals.
"The CEO of the Brewers Association told me that Domain Dupage is in the top 1% of the most awarded beers in the history of the Brewers Association's festivals and competitions," Ebel said. "It's pretty cool."
With all of the growth in the industry and beers being released on a daily basis that cause long lines and ticket releases, Ebel sees staying top of mind a challenge.
"That's the biggest challenge we face now," he said. "There's so much noise that no one knows who you are. The fact that there are a lot of nano brewers, the part time guys definitely pose a challenge to guys like us who have payrolls and are here everyday. These guys do it on weekends and then show up at the bar and they have like four kegs and they can sell it at whatever price they want. That's hard for us to keep up with and we're certainly not interested in price wars. It costs us a certain amount of money to make the beer that we make and not ashamed of that."
In addition to beer, Two Brothers has expanded their product line to coffee and more recently spirits. After a less than great experience at coffee shop, Ebel knew he wanted to get into the industry.
https://www.instagram.com/p/BkaQ-ZbDWPD/?hl=en&taken-by=twobrothersbrewingcompany
"It's counterproductive to drink beer all day so I drink a lot of coffee," he said. "There was a little cafe in Chicago that I went into and I had never seen a pour over bar before and I was super geeked out. I thought it was so cool. I was trying to ask the guy questions about how it works and why it was better than a regular cup of coffee. He was way too cool for me, he wouldn't talk to me much, and he was so arrogant so I thought that I could figure this out and then we can open cafes where we can help people learn about coffee instead of making them feel stupid for not knowing."
For the spirits, the idea came from one of their brewers who was really into them. They've just released their own vodka, gin, and coffee liquor with plans for bourbon, whiskey and rum in the near future.
https://www.instagram.com/p/BkdiZu4DXBY/?hl=en&taken-by=twobrothersbrewingcompany
No matter what they're making, whether it's beer, coffee, spirits, or the food in their restaurants, they don't take shortcuts.
"That's our MO," Ebel said. "We don't cut any corners. We take care in what we do and we make sure we take care of our people and support the community. That's always what we've been about. We like to be in-house as much as possible."
There's no limit on where Ebel sees Two Brothers going. As one of the oldest breweries in the Chicagoland area, they're showing that they not only respect the tradition of brewing, they also can change things up and adapt as the industry changes.
"We have a couple of new projects in the works that we're really excited about," Ebel said. "We'll have a little bit more diversification outside the beer realm and develop the brand a little bit further. We never started and said that all we can make is alcohol. We have some ideas that will be a lot of fun."
---