One Comment
Event Recap | Pike Brewing Company's Women in Beer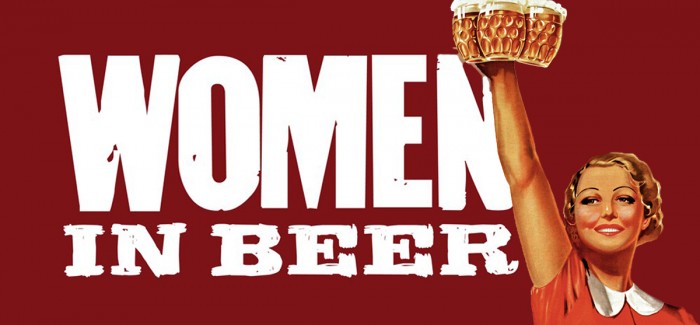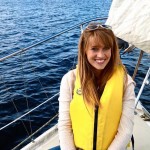 For me, a perfect evening includes a few, key things. Good company is, of course, a top priority. This is followed by great food – preferably cheese, though I am at times open to bread and other dairy products. And lastly, a perfect evening these days is not complete without a pint (or two, or three) of a local, Seattle beer.
Taking all of this into consideration, it's no wonder why Women in Beer, put on by Pike Brewing Company on Monday night, was the quintessential perfect evening – and then some.
Women in Beer – an official event of the 2016 Seattle Beer Week – came to life five years ago, when Rose Ann and Charles Finkel, co-owners and founders of The Pike Brewing Company had a realization: Of all the breweries in the state of Washington, Pike was employing the most women of any other brewhouse. At that time, that chart-topping number was three. Three. Women. With this, the Finkels took charge, and created an event that would both celebrate and showcase the women of the Pacific Northwest beer scene, and also give the curious double-X chromosomes a chance to explore and investigate the industry.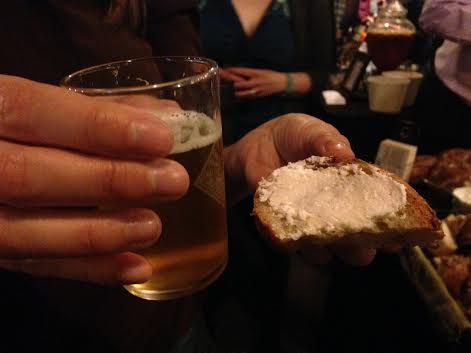 Five years later, Women in Beer is going strong as a continuously sold-out show that continuous in that original mission while also benefiting their philanthropy of choice, Planned Parenthood.
"Everyone here, this is our party. And we love it," says Meg Bragg, one of the original three women in Pike Brewing's brewhouse.
Bragg – who started her career in the industry nearly fifteen years ago at Hale's Ales – is Pike's resident Cellar Person. And it's safe to say that she isn't going anywhere anytime soon. Bragg speaks about Pike, her craft, her friends, coworkers, with immeasurable admiration and enthusiasm. As she gives details on her life at Pike, we're given insight into not only why women are beginning to succeed in the industry, but also why Pike makes the perfect hosts for an event like Women in Beer.
"(As a woman in beer) I've been lucky enough to never feel slighted or treated differently in any way. It's the people I've been lucky enough to work with and for – especially here. I listen to them, they listen to me," Bragg says.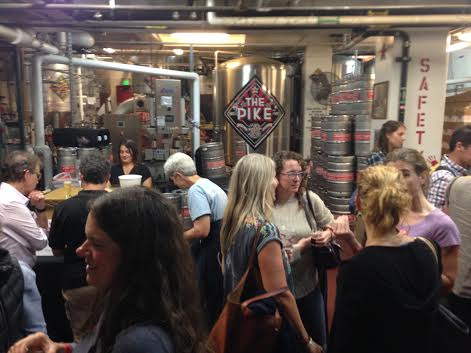 One of those people Bragg alludes to is Jan Balcom, one of Pike's brewers and a long time friend of Bragg's. Balcom is one to know in the beer industry – being the first woman to work on the brew staff of both Hale's Ales and Pacific Rim. So take it from her, as she gives advice to women that may not be in the craft industry quite yet – but are hoping to, with time.
"If you really want it, go for it," Balcom says. "Know your stuff, and get educated."
And it is safe say that there is no better night to begin said education than at Women in Beer. The event hosted the hottest names in Washington's beer and food scene, including Fremont Brewing Company, Chuckanut Brewery, Beecher's Handmade Cheese, Hot Cakes, Gnocchi Bar, Grand Central Bakery, Schooner Exact Brewing Company, and Rooftop Brewing Company – to name a small few.
These participating vendors, who delighting attendants with their beers, chocolates, cheese and ice cream, lined the walls of Pike during Women in Beer – as attendees hopped from stall to stall, taste testing and mingling. Think speed dating but much more fun and educational, without the pressure, and worth your time and money. Hopping from booth to booth was addictive, infectious. Every vendor was eager, elated, curious. Looking back, as an attendant, it's safe to say that attendants shared the same qualities.  
The festivities were not only a hit for attendees – but for Planned Parenthood of the Great Northwest and the Hawaiian Islands, which serves 63,000 patients in Washington in any given year.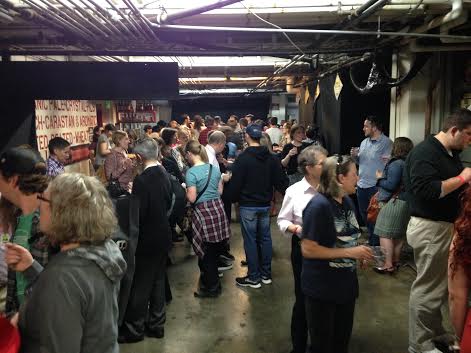 "We're really thankful when private businesses like Pike want to support health care work across Washington State," says Erik Houser of Planned Parenthood. "Women in beer, in particular, is one of the most popular events of the year."
And the feeling is mutual. Planned Parenthood continues to be a near and dear cause for the staff of Pike, as well. Take it from the owners, and the beer of the hour.
"We've always been great supporters of Planned Parenthood. It's something we've always believed in," says RoseAnn Finkel. "Charles was on the board in the early 80s."
It's this passion, and this history, that resulted way to one of the best names in beer history, in my humble opinion: The Morning After Pale. Bragg gives a bit of context into the name, itself.
"When we first brewed (the Morning After) we weren't aware it benefited Planned Parenthood. We had been trying to think of a name for over a month, and we weren't excited about anything. It was the week of the event, and that's when we found out it benefited Planned Parenthood," Bragg laughs, telling us that she sent off the idea to Charles with just a hint of hesitation. "I said I hope I don't offend you – if it's inappropriate I understand. I didn't want to take away from the cause. Charles writes back and says 'I was on the board for ten years! I'm not offended.' To this day, that beer is near and dear to my heart."
Taking all this into account – the beneficiary, the beer, the comradery, and the people – Women in Beer created one of the most energetic, vivacious and celebratory events that Seattle Beer Week fanatics will find this year. I highly recommend marking your calendars for 2017 now – because I know that I am.
---