No Comments
Event Recap | Pike Brewing's Piketoberfest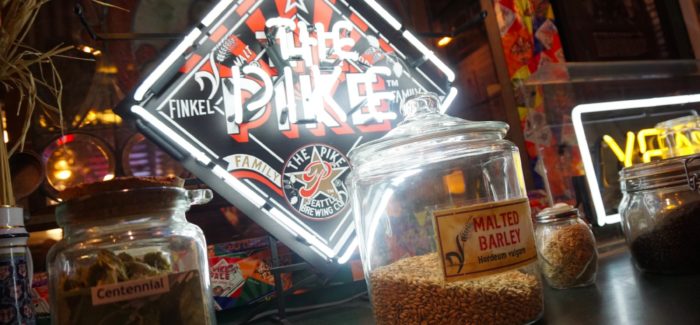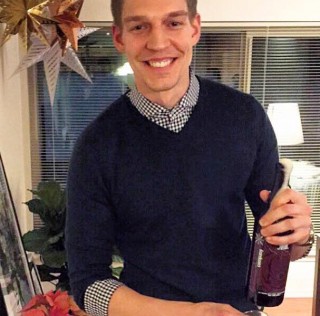 Piketoberfest is a meeting of gregarious souls in a historic venue. A celebration of the simplest things that have brought joy to humanity for millennia: Community. Food. Beer. Music. No need for a cherry on top when your emotional sundae bowl is overflowing with goodness.
Walking in from a cold and windy Seattle day through the doors of The Pike Brewing Company to be met by a warm and bustling crowd of smiling faces was like hopping in the hot tub with your buds after a long day of shredding the gnar. Insta-good. Once huddled indoors, a lingering scent of spent grain fills the nostrils. Catching glimpses of various delicacies strewn about the interior is interrupted only by reverberations of German folk song coming from downstairs.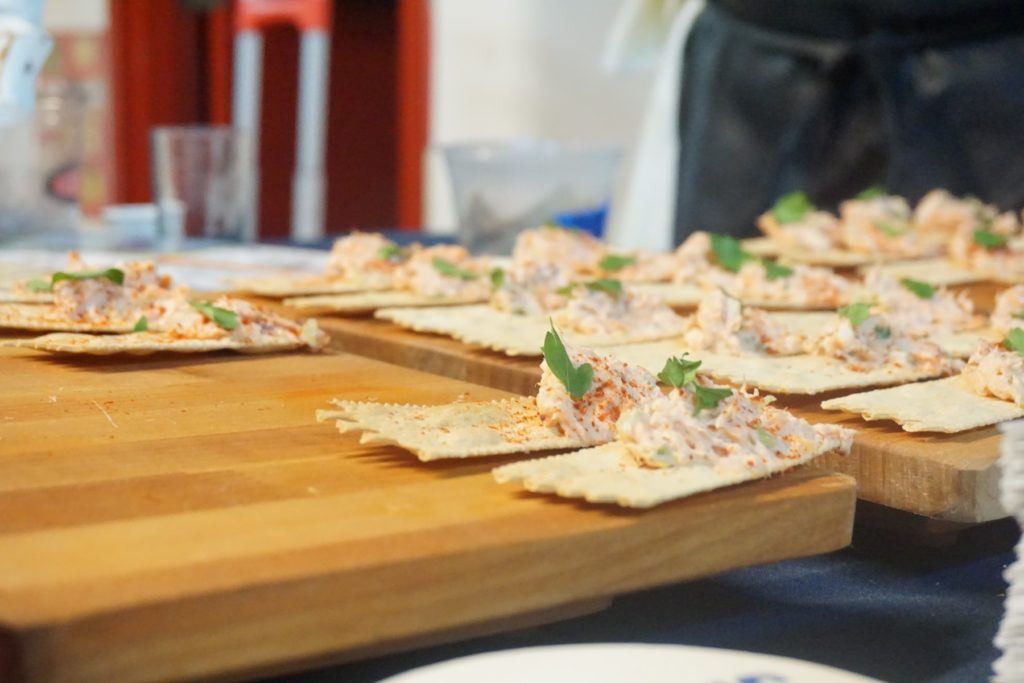 The variety of sensory stimuli available to Piketoberfest-goers is due to Pike Brewing, Seattle's third ever craft beer brewery, being an all-in-one operation.
This pioneer of industry not only includes a spacious bar, beautiful brewery, full family restaurant, but also a historic beer museum. Why even leave? There's literally a smattering of years upon years of awesome artifacts plastered on every crevice, nook and cranny.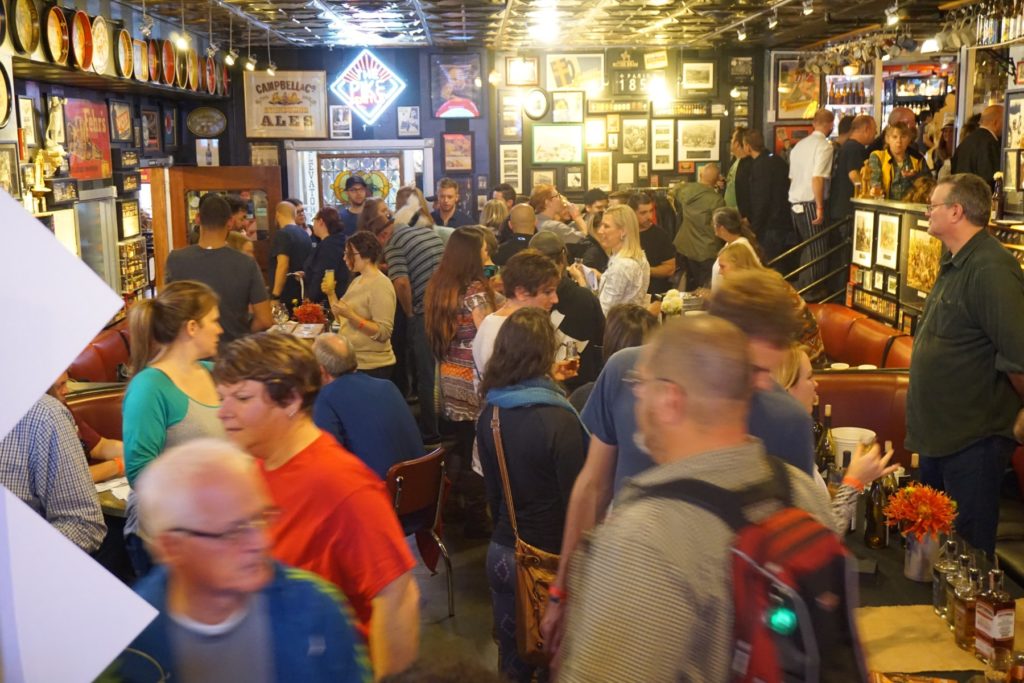 The entire interior is a celebration of time:
The pillars of our Past.
Glimpses into our Future.
Forever compressed into moments we can endearingly express as the Now.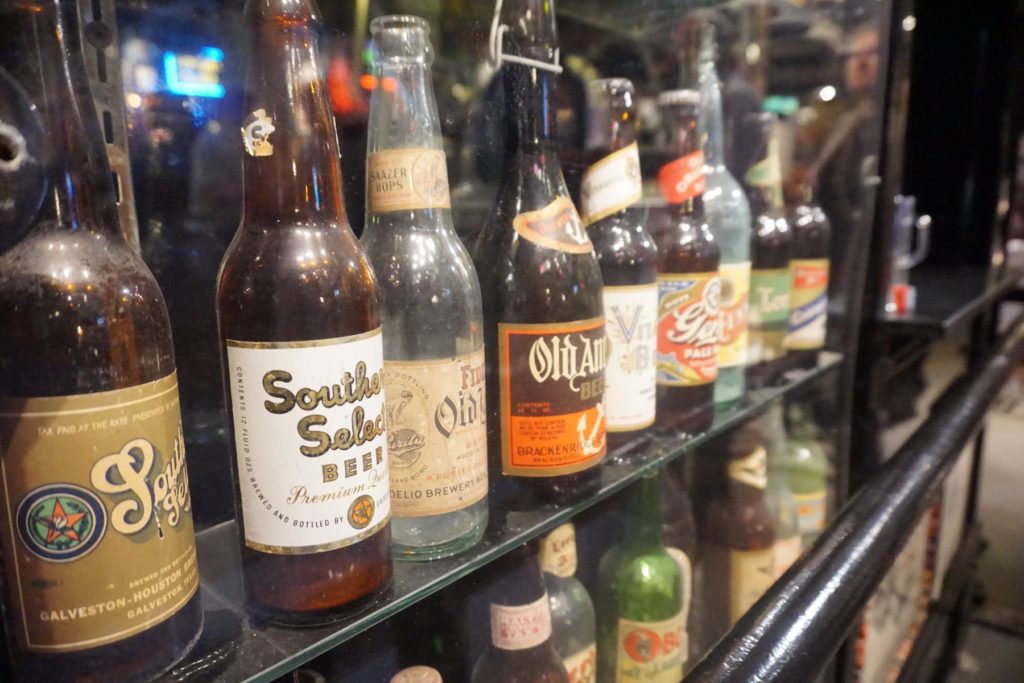 Upstairs, people peruse their options for hors devours alongside both walls as they make their way towards the bar like Mario cart players picking up power ups on their way to the finish line. Your ticket to the party includes an adorable tiny-tower like rendition of a German beer mug. Fill it with one of Pike's standard offerings, a seasonal concoction, or and a variety of guest taps from around Seattle and the world.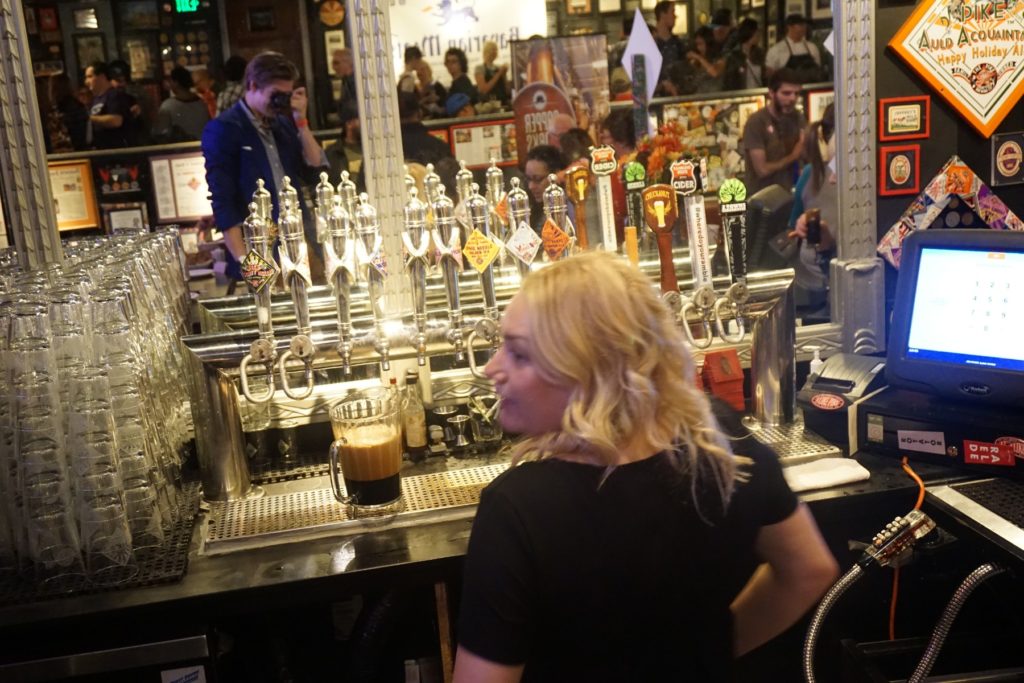 I ask the hard-at-work bartender for a seasonal. She speeds through the name, and fills my mug with a shining bronze liquid to get things started. "What is this?" My inquiry is mostly confused. "Harlem Harvest?"
"Harlot's!" she announces, and leans in as to impart some tribal wisdom. "You know…like, another word for a…hooker."
But of course. How could I have been so silly? Cumin, ground gourd, and mild caramel malt are present in the nose. The first sip allows for gingerbread and pumpkin spice. The hops impart a light acridity in the finish.
A full-bodied mouthfeel is balanced by a medium carbonation to lighten things up. Turns out a Harlot's Harvest is bountiful than one found in Harlem.
As we venture downstairs, the sense of community becomes more present. After all, Pike has utilized a couple of "softening agents" on it's attendees before they've even ventured downstairs. By softening agents, I mean experiences and indulgences that allow people to lower their inhibitions and connect with those around them.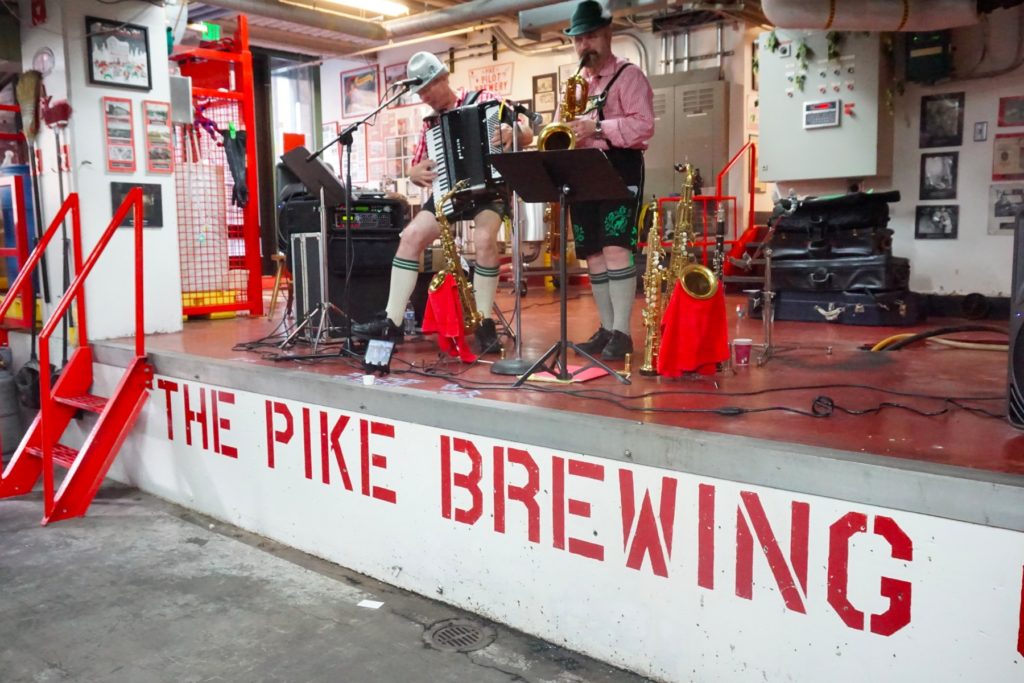 We were merely pieces of raw glass in the hands of a glassblower. At first, singular stiff components: angular and glacial in nature. If the beer and food upstairs were the blowtorch that began to warm us up, the sounds produced by the convivial duo pictured above thrust us into the 2000-degree crucible of a furnace and melted physical barriers.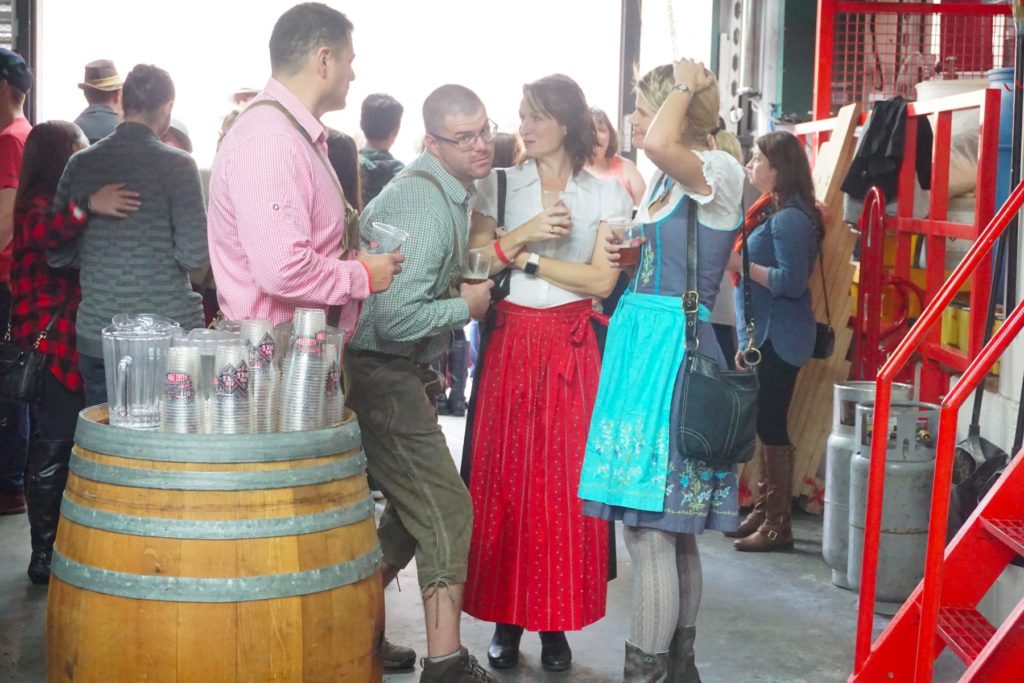 After some dancing and discussions with new friends, each piece of glass had lost its sharp structure, and gave way to be a part of this warm organic multi-faceted art form we call community.
But where are the foundations of this community? We caught up with Charles the owner of Pike Brewing to get a better understanding.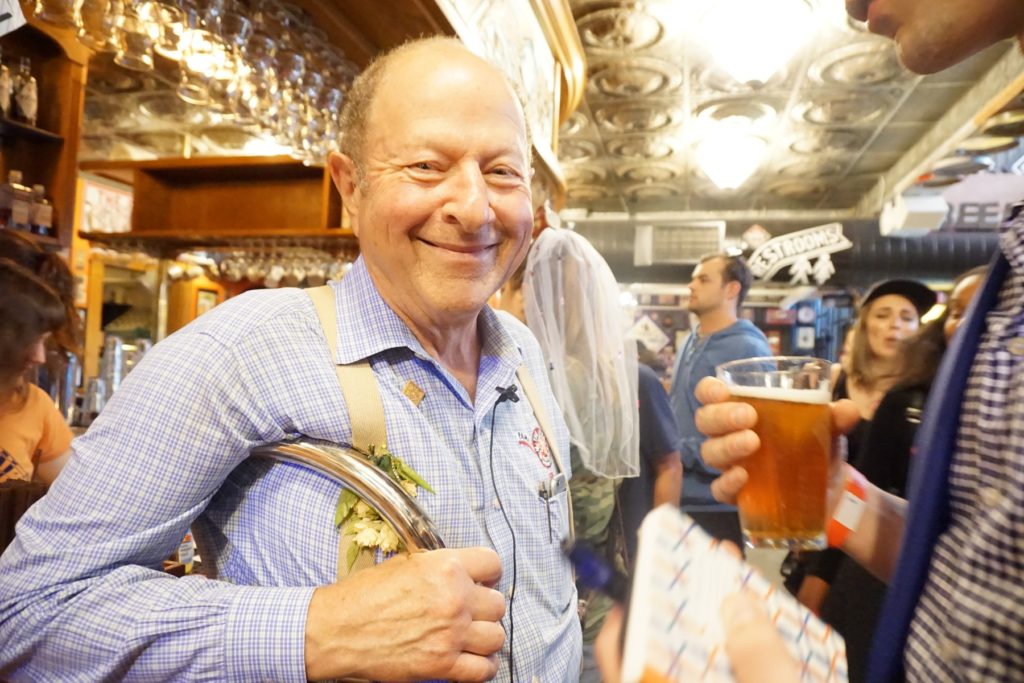 What were the defining characteristics of the Seattle beer community at the time you set up shop as the 3rd craft brewery in Seattle, and what are they now?
"Well, really, there was no Seattle beer community at that point. I was the beer community. There were no craft beers when I started. I'm talking about when I still had merch in the van. In America, there were only 2. Now we have 5000.
And how would you define it today? The opposite! Vibrant, enthusiastic, successful, fun. And most of all, the consumer has bought into the concept that craft beer should be a part of their life.
So anyways, would you like a beer?"
Yes I'd love one.
Ok well let's go!
Charles moves with the agility of a 9 year old through the crowd when I feel a tug at my pocket.
"Wait! Remember, you're mic'd up!"
I was engrossed in the conversation and forgot that I was recording it with the iPhone in my pocket, and a wired microphone attached to his lapel.
"Well you gotta keep up! Follow me."
He strides confidently towards the bar, while I strut awkwardly behind him, the lapel microphone cord dangling between us like like two kids who didn't know it was their turn to swing the ropes in double-dutch.
Since we're at Piketoberfest, what are the principles of German beer that you've been inspired by?
"While our beers are not German style, we're inspired by the hospitality, the attention to detail, the effort to really be proud of brewing, to be proud of the industry we're in. So in that regard, I have tremendous respect.
But we don't brew a hefeweizen, or a marzen or pilsener, we do English style, top fermented, and certain Belgian styles."
When people come in here for this event, or any time, how do you want them to feel when they come in?
"I want them to realize that we're just one part of a bigger picture. People have been enjoying beer for over 10,000 years. Beer is an endearing, healthful, and delicious accompaniment to a good lifestyle and food. Not necessarily in that order.
But we want people to realize that – because the concept in America has been to dumb down beer. Before I got in beer it was significantly dumbed down. There were no real craft breweries. There was no real interest in beer. It all tasted the same. They used various advertising mediums, but in terms of the beers themselves, they were boring. Uninspired.
It happened with the food as well. We dumbed down the food system. Immigrants came here with delicious crunchy bread. We traded that for Wonder bread. They came from Bologna and introduced Mortadella. That became the same as our word for nonsensical – bologna (pronounced baloney). And it was the worst charcuterie.
Spam instead of prosciutto. Spam instead of cheese. And American beer when I started was a synonym for something bad. Something you wouldn't be proud of.
But we've slowly started to reclaim these things. To show that Americans can produce high quality, artisan food and beer."
Charles' wife and co-owner of Pike Brewing, Rose Ann Finel steps hurriedly into the picture, and address me before directing her attention to Charles, and her own quest. 
'Hi! How are you?'
'Ok, where is the Campbell's poster?'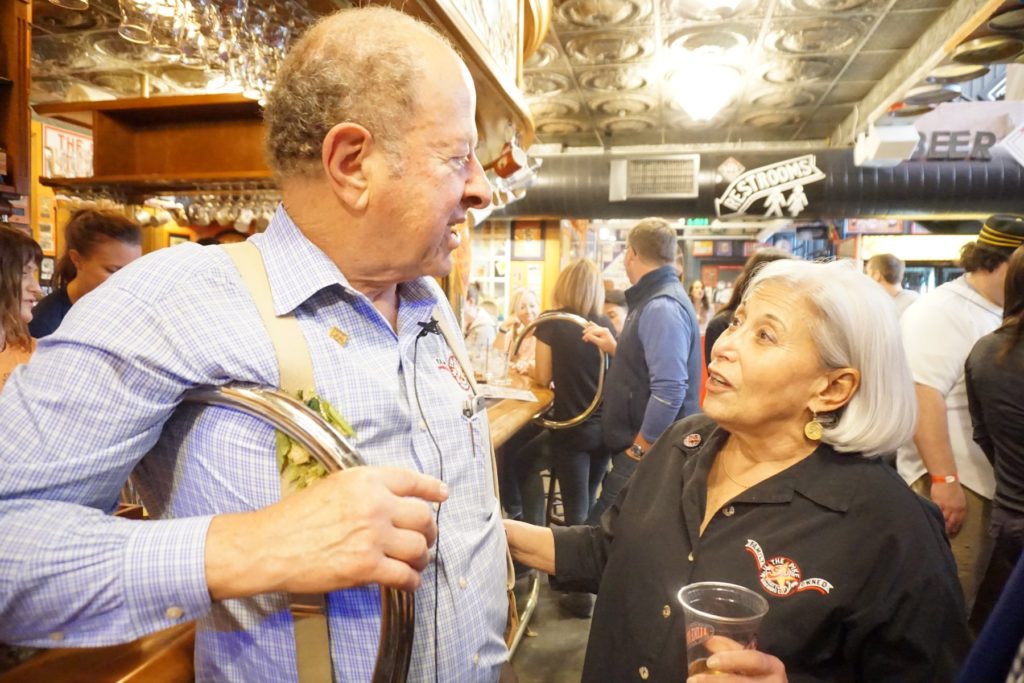 Right on that wall right there.
'It's not!'
This wall right here.
'Well I can't find it. She wants to see it.'
Oh The Campbell's lady is here?
'Uh-huh, and she wants to see it.'
Oh really? Well I hope I'm not buying her lunch.
'You are.'
Ok well it's right on that wall right there. I'm pretty sure.
'Ok well you should come meet her.'
I can't, I'm being interviewed.
'OH you are! I'm so sorry I had no idea.'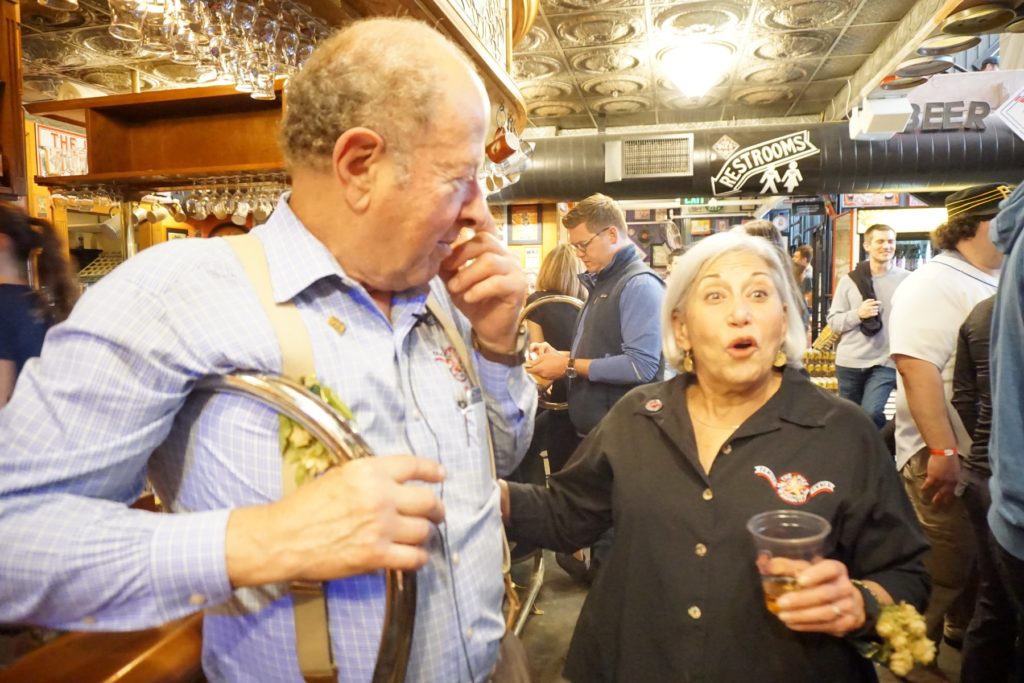 Rose Ann walks back to a different wall, while Charles leans in with a grin and a smirk:
That's MY girlfriend 😉
So why visit Pike Brewing, and Piketoberfest? In the same way that one cannot indefinitely latch onto the beauty of a fresh bouquet of flowers, Piketoberfest is an event that allows us to step into the moment of simple pleasures, and enjoy them only while they last.