No Comments
Coronado Brewing Company | 20th Anniversary Imperial IPA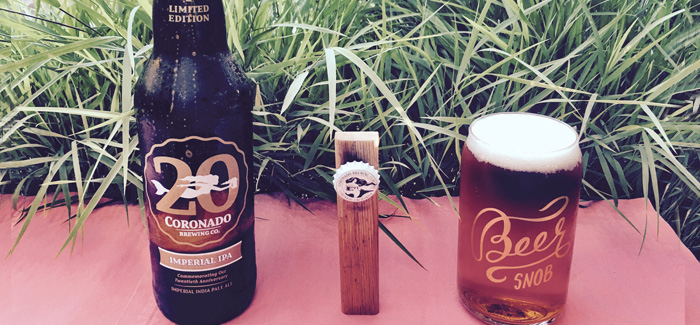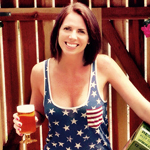 ABV: 10% | IBU: 75
Imagine yourself in San Diego 20 years ago. The craft beer scene was in its infancy, in fact there were only five craft breweries in all of San Diego! Flash forward to today and there are over 115. As San Diego has grown over the years, so too have the number of craft beer breweries. One of the originals, Coronado Brewing Company is still producing fantastic beer. Started by brothers Ron and Rick Chapman, they are part of the OG original five! Their award winning beers are currently distributed in 19 states and 10 countries. Coronado was crowned as the 2014 World Beer Cup Champs for mid-sized brewery. They created an amazing 20th Anniversary Imperial IPA that is sure to grab your attention.
The 20th Anniversary Imperial IPA is unlike any other beer past or present from Coronado Brewing packed with a 10% ABV and tropical hop profile. "When I started at Coronado Brewing five years ago, our anniversary beer was the first beer I was able to create from start-to-finish and see packaged in bottles. Every year since, we've brewed a different take on an imperial IPA. This year's version is special because we bumped up the beer's ABV (alcohol-by-volume) to 10% and dry-hopped it with a really tropical and fruity blend of hops, including Citra, Galaxy, Comet and Simcoe. I love how this beer sneaks up on you—it's hard to tell its 10% ABV because it drinks so smooth. I think people are going to dig it, and that's a great way to celebrate 20 years of brewing good beer."—Ryan Brooks, Head Brewer, Coronado Brewing Company.
https://instagram.com/p/BHk20SfBfYQ/
The 20th Anniversary Imperial IPA is a limited release and will only be around while supplies last. Due to the popularity and high demand, Coronado decided to brew another batch, so this might be your chance! You can find the beer in limited 12 ounce 4 packs, 22 ounce bottles, and on draft. The 20th Anniversary Imperial IPA is my favorite Coronado beer so don't miss out! It pours a beautiful golden orange hue. The citrus is present on the nose and palate. It is hoppy but not bitter. The citrus flavor creates an easy sipping Imperial IPA not to be missed.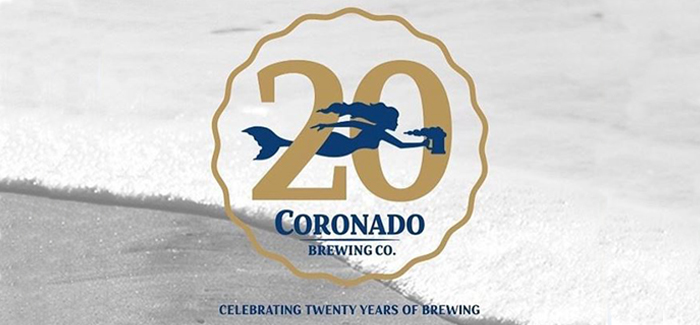 Coronado has accomplished something great over the past 20 years and it is an achievement worth celebration. They have kept their craft roots throughout their existence and have expanded to three locations as of 2014 and just started canning a new beer. Stingray IPA is the fourth member of the canned beers. "As a company that loves the costal lifestyle, we anticipate canning more brands and making a package that consumers can take with them where glass bottles might not be an option." Stingray IPA brought more hardware back to Coronado winning gold at the 2016 US Open Beer Championship.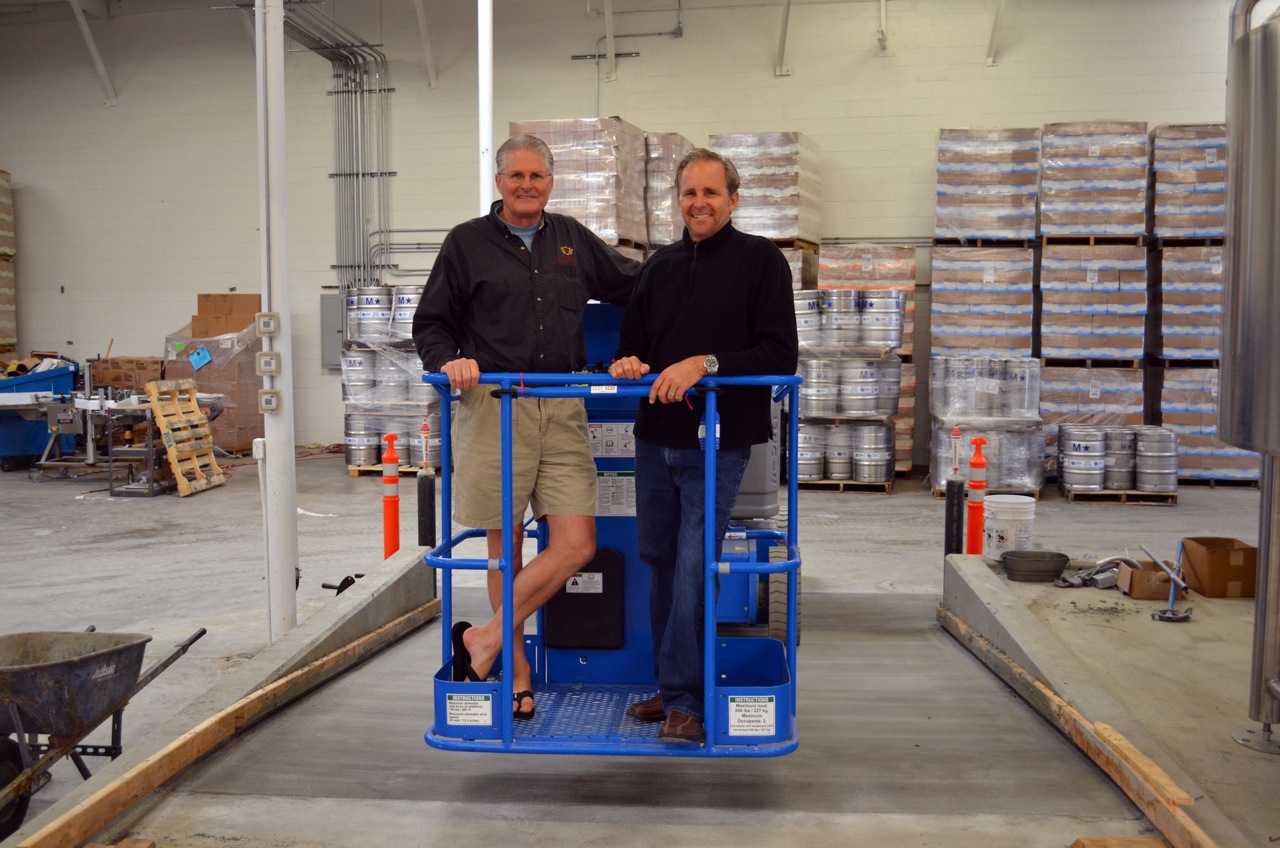 "When we started Coronado Brewing Company twenty years ago, we wanted to build a place where our friends and family could enjoy great beer and food in a laid-back setting. Fast forward to today and its humbling to see how far we've come. We still brew great beers, but now we get to share them with a lot more people. We are so proud of what our team has accomplished and we can't wait to see what the next twenty years hold," says Rick Chapman, President & CEO, Coronado Brewing Company.
20th Anniversary Party Details
When: Saturday, July 30, 2016
Time: 4:00pm – 9:00pm
Location: Coronado Brewing Tasting Room & Production Facility – 1205 Knoxville Street, San Diego, 92110
Cost: $15.00 includes admission, first beer, commemorative glassware, and 1 raffle ticket for Coronado gear
Tickets: Can be purchased by clicking here. Some tickets may be available at the door.
Food Trucks: BFD Sandwiches, Seoul Man, and South Jersey.
Music: CHUGBOAT
On Tap: The 20 Anniversary Beers
To stay up to date on new releases, news, and collaborations from Coronado Brewing :
Check out their website and subscribe to their mailing list. Get social with them on Facebook, Twitter and Instagram. #MermaidSighting
"Stay Coastal" my friends and congratulations!
---