No Comments
PorchDrinking Playlist | Brown Truck Brewery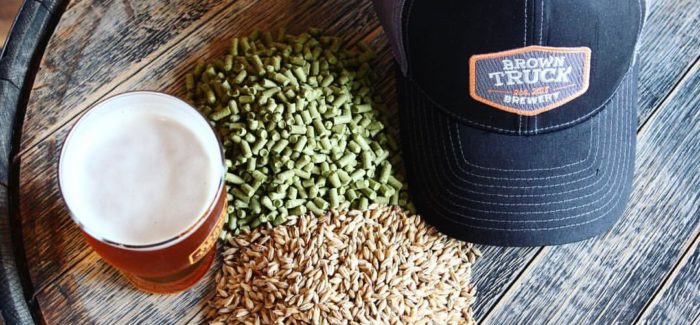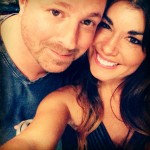 Have you heard the one where 'two PorchDrinkers walk into a bar'? Probably, since you visit our site frequently enough. Although, this one is a little bit different. It all started Wednesday night during GABF week in Denver. Shortly after dropping our luggage at the hotel, we headed straight for Falling Rock Tap House. It's always a hot spot during beer's biggest week, and we needed to be lucky if we were going to find a place to sit to grab a bite.
And luck was on our side. A couple of friendly gentlemen invited us to share their booth with them. It turns out, these nice guys were visiting from High Point, North Carolina representing Brown Truck Brewery. During the share of several brews (including Pliny the Elder, 2 X 4 and a game of pass the Blind Pig) we talked about High Point, music and the four beers they had entered into the competition. Because they have only been open since February 2016, they were cautiously optimistic about their chances.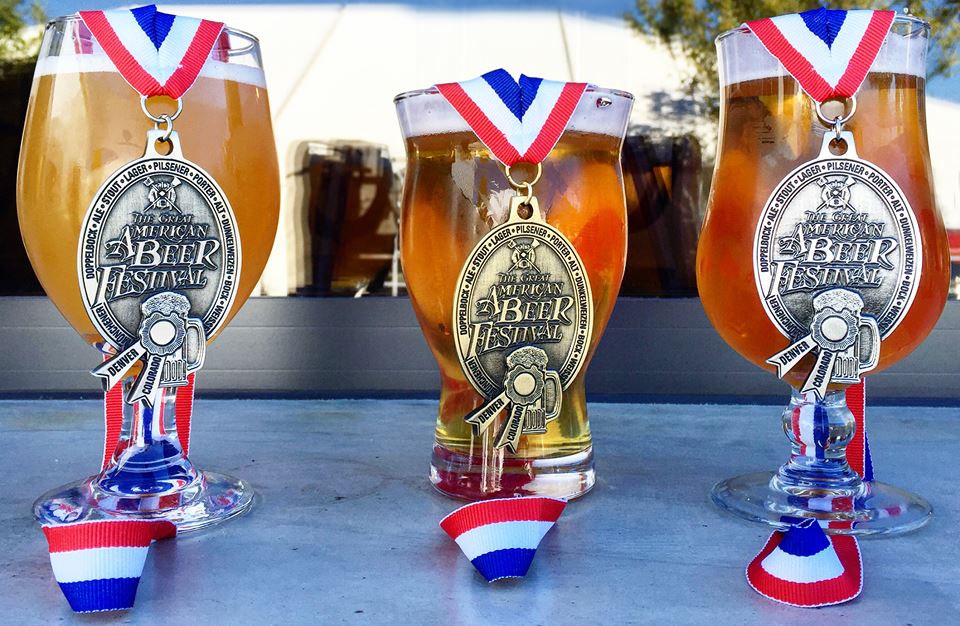 Fast forward to early Saturday GABF session. While we were navigating the huge crowds inside the convention center there was a tap on my shoulder. It was Ian Burnett, brewmaster of Brown Truck Brewery and co-owner John Vaughan. This time Ian was decked out in GABF bling! Their brewery won gold and silver medals for 3 out of their 4 beers entered. Brown Truck also took home the 2016 Champion titles of 'Very Small Brewing Company and Very Small Brewing Company Brewer of the Year'.
Ian let us know what music he listens to during the day, inspiring him while creating champion caliber beverages. Here is the Brown Truck Brewery Playlist.
Ian Burnett | Brewmaster of Brown Truck Brewery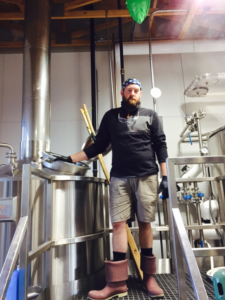 What is your favorite Brown Truck beer to enjoy while brewing?
Well I don't really drink beer while I'm brewing, but my favorite "end of shift" beer would be our Traditional Saison.
What are you currently brewing?
Our Winter Ale. It's a Belgian Dubbel with cinnamon spiced tea, ginger, sweet orange peel and coriander.
How does music influence the brewing process?
I think the better question would be how "our" music influences "our" brewing process. We listen to a very diverse group of artists every day. A little soft and chill in the a.m., amped up a bit for lunch then wide open to finish out the day. And really that's a bit how our brew days go as well. So the music just simply goes along with everything.
What song can you sum up your typical brew day?
Hypnotize by Biggie Smalls.
How does it feel to be a three-time GABF Winner and Very Small Brewing Company of the year?
It feels great! It's literally a dream come true to medal in three different categories and get Very Small Brewery and Brewer of the Year. I'm very humble and blessed to have such great partners and a great staff.
Congratulations once again, Ian and Brown Truck Brewery! Cheers to your success!
Chris & Sylvia are a #craftbeercouple who love everything beer! Check them out on Instagram @chrishollands & @sylily.
---