No Comments
Event Preview | Yak & Yeti Thali Beer Dinner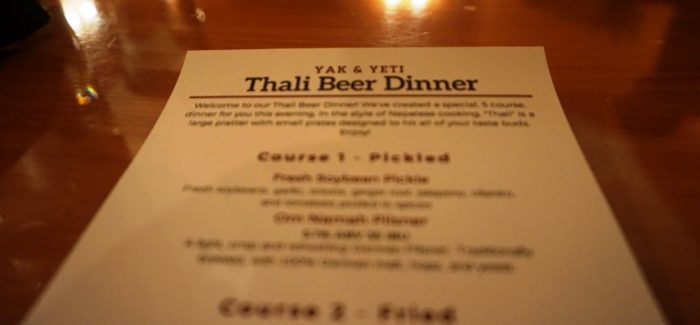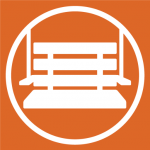 Yak & Yeti has been satisfying foodies in the Denver Metro area for more than 15 years with delicious Indian and Nepalese food, and in 2008 they began catching the eye of beer geeks when they first kicked off their in-house brewing program. They have now created an event that will satisfy anyone who falls anywhere on the Venn diagram between culinary pro and beer fanatic with their Thali Beer Dinners, the first of which will take place Tuesday, December 13 at the Yak & Yeti Arvada Brewpub.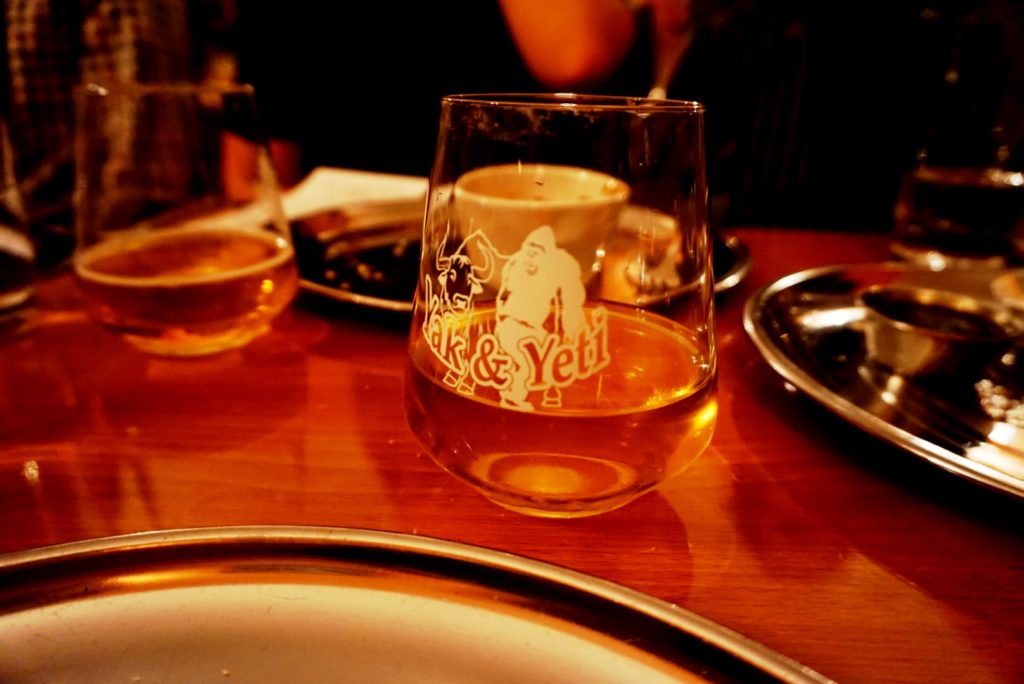 Head brewer Jeff Tyler says Yak and Yeti has always had a strong connection between beer and food and the Thali Beer Dinners provide an opportunity for him to highlight how well the two play off of each other. "There are a lot of interesting pairing opportunities that come up between Indian food and beer," Tyler says, "and we wanted to showcase that to the community."
While beer dinners are becoming more and more popular, what truly makes this event stand out is the exceptional Indian food. "Indian food has a huge depth of flavor and uses a lot of unique spices that you don't see every day," Tyler points out. "Because of this there are a lot of aspects of the food to pair with, whether its complimenting or contrasting a specific flavor, or using our Chai Milk Stout to calm the heat from an intense spice."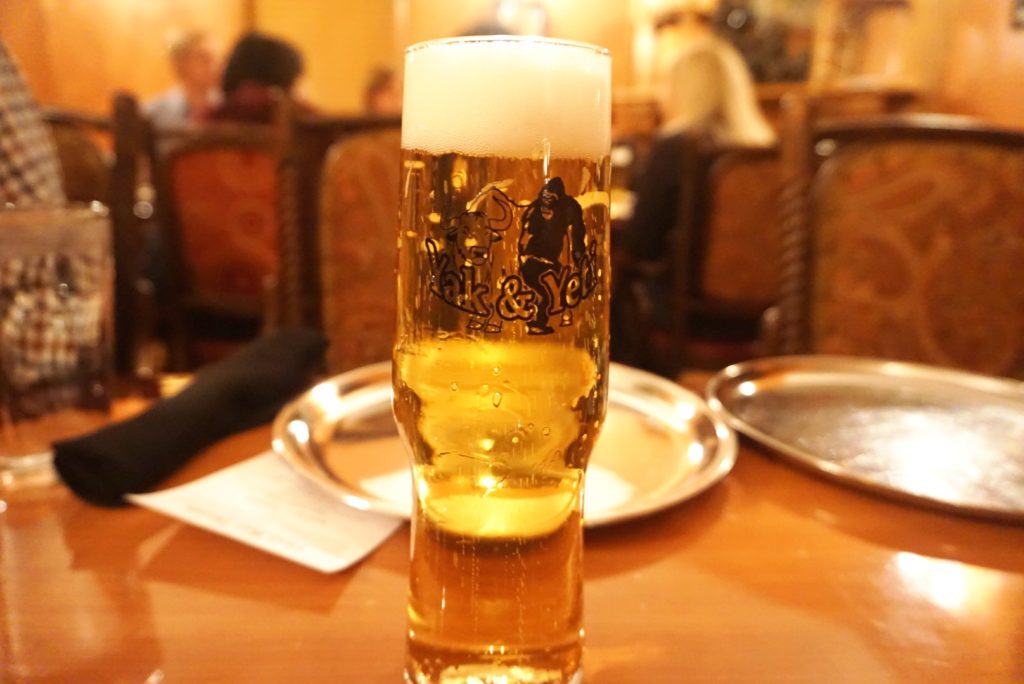 Last month I was able to attend a preview for the dinners, and what Tyler says rings true throughout. The menu consisted of five courses: pickled, fried, savory, spicy and sweet. Each course paired a food and beer that complemented each other. The pickled course of fresh soybean pickle was paired with the Om Namah Pilsner, a perfect appetizer utilizing the slight brininess of the pickle and the crisp and easy drinking nature of the pilsner.
Other featured parings included an Onion Bhaji, which is like an Indian version of a bloomin' onion, paired with the Himalayan IPA, a trio of chicken tikka, lamb vindaloo and chana masala paired with the 2013 GABF Silver Medal winning Jalapeño Lena, and a dessert of shikarni and banana pakor, a nice yogurt with sugar, bananas and cinnamon with fried bananas as a garnish, paired with the Care Bear Stare, a 6.7% Belgian dubbel.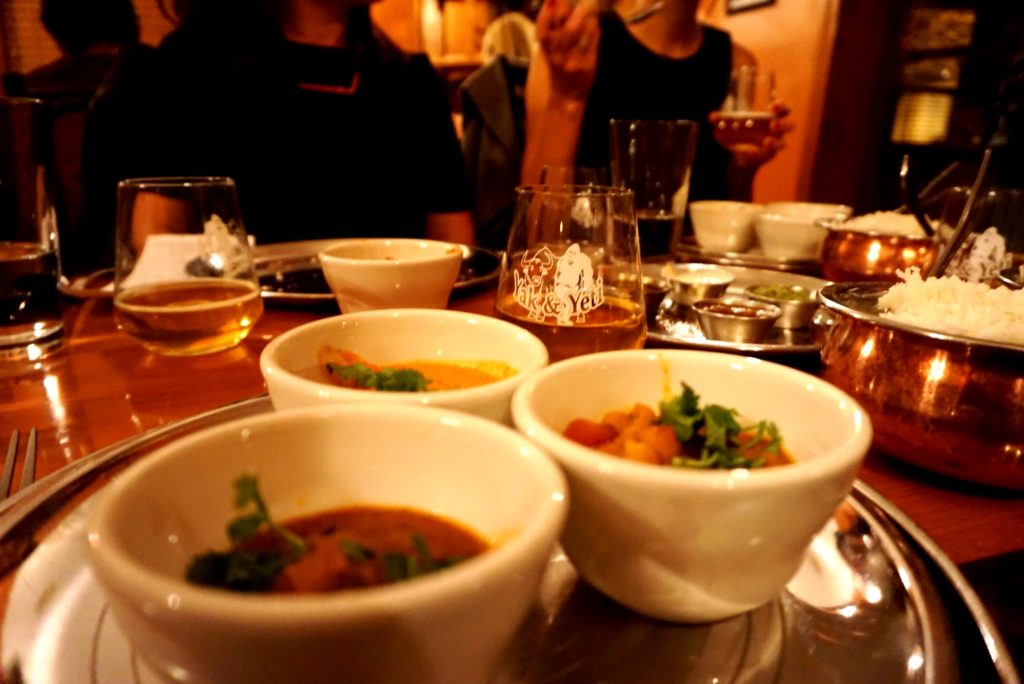 The highlight of the night for me though was no doubt the spicy course of chicken cilli curry paired with the Chai Milk Stout. First off the curry is spicy. It's the kind of spicy that you can feel down your esophagus and in the back of your throat, which makes you reach for your beer, and there it is, the Chai Milk Stout to the rescue. After a couple of seconds, you find yourself going back for another bite and another sip.
The pairings will change with each Thali Beer Dinner, occurring every few months or so. But whatever the menu that Tyler comes up with, he has some valuable advice: "Come with an adventurous attitude and an empty stomach! Not all of our food is curry based, and not all of it is spicy, either. You'll get a chance to try a wide variety of Indian and Nepalese foods as well as some really cool beer pairings you have probably never had before."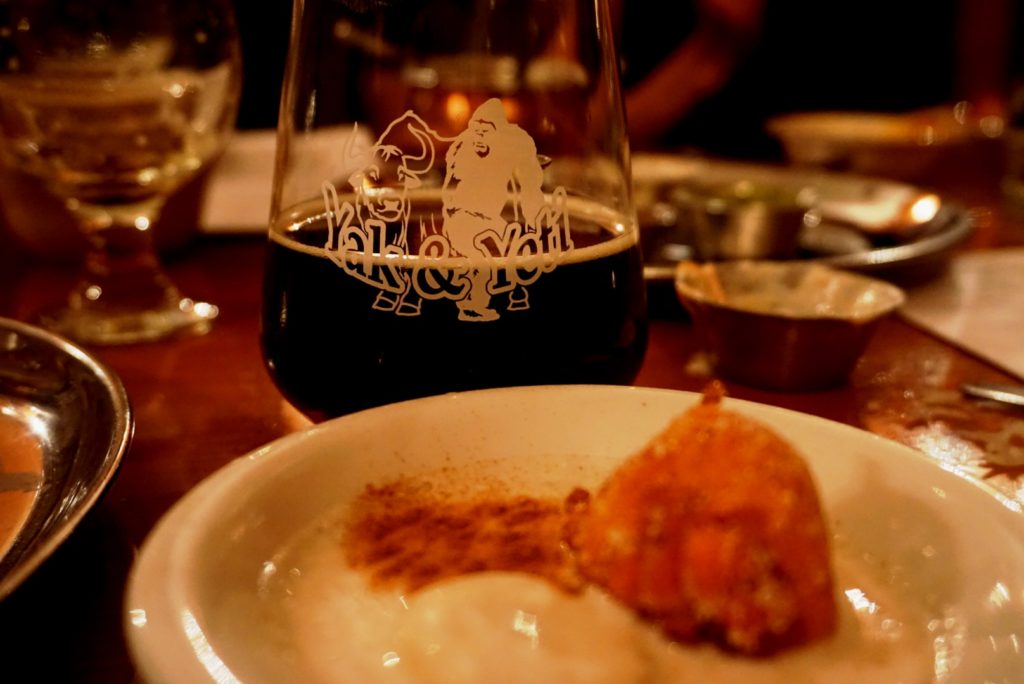 The first Thali Beer Dinner will take place Tuesday, December 13 at the Yak and Yeti Arvada Brewpub located at 7803 Ralston Road in Arvada at 7 p.m. For more information and to purchase tickets to the event, please go to the Eventbrite page here.
---