No Comments
Vinyl and Beers | Favorite Opening Numbers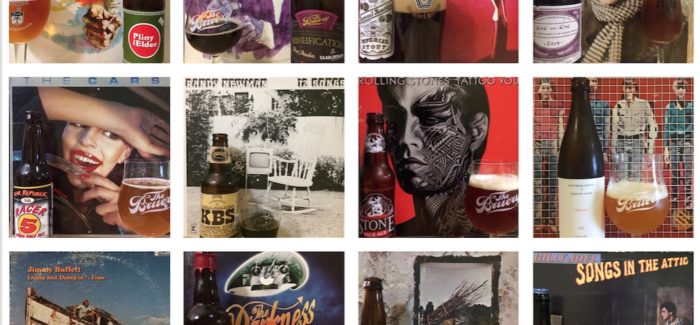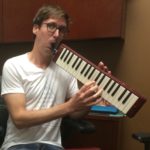 2016 has not been the world's finest year. With serious issues like refugee crises and Brexit to losing some of the world's most beloved musicians, this year has offered a plethora of moments that have tested how creative we can get with our curse words. As hopefully the final punctuation mark on an explicitly awful year, we Americans have been forced to fully embrace this country's Jack Torrance-esque decent into madness as our country has served as the Overlook Hotel during this election cycle. In this post-2016 Democalypse world, many of us are looking around hoping for a new start, and that's why this month Vinyl and Beers is taking a look at those albums that just start off with a bang. Join us as we ask the question "What is the best opening number on an album?" as we all hope we can get through these last few weeks and begin anew.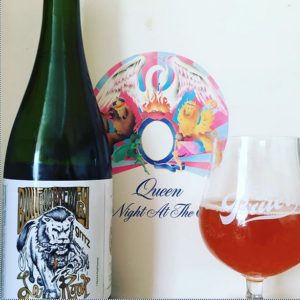 When was the last time you sang Bohemian Rhapsody at the top of your lungs? A song that should be on every dive bar's 1am and later playlist, we can thank Queen and their album "A Night At The Opera" for giving Wayne, Garth, and every other amateur headbanger and air guitar player for giving us the inspiration to let our true rock and roll selves freak out. You're My Best Friend may get all the radio love, but the opening track, Death On Two Legs, is everything you love about Queen. Some dirty guitar mixed with some delicate piano, biting lyrics delivered with operatic verve, filled out in equal parts with rowdy drums and exquisite harmonies. Equally complex is this Grzzz from Bullfrog Brewery, a gueze that is, like the song, both complex and delicate. It's the type of beer that with every sip you get a new characteristic, a beer that keeps your tongue on its toes. It's funky and unpredictable, yet you can tell there is a craftsmanship, much like Queen's opera training. While all of the berry variations are fruity delights, it's the base model that has me singing "I'm In Love With My Car".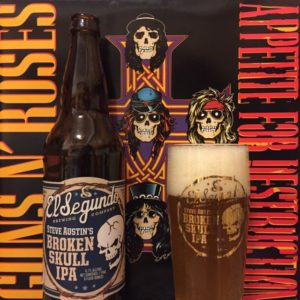 Two notes, followed by a cascading riff and a primal howl. Your rock and roll brain easily could have started playing a song by the band in the next paragraph (ooooo foreshadowing!) but it's the sounds of Axl, Slash, and company that welcome to the jungle of 80s sex, drugs, and rock and roll. Often imitated, never matched, the kings of hair metal know how to get a rager started, and Welcome to the Jungle is like the time you accidentally went to Walmart on Black Friday at 4:30am, and Axl's voice is the mob of mothers beating at the door trying to get that 55″ Vizio TV for $10. You're going to end up in the middle of something wild, you're probably going to get dropped to the deck, and you're just hoping to make it out alive. In the same vain, El Segundo Brewing Company is known for their IPAs that are both easy to drink in mass, yet a sledgehammer of flavor. It's not uncommon in Los Angeles to consume an El Segundo beer on the day it was bottled or kegged, and like GnR it's a beer meant to party. The fact that this Skull Crusher IPA is brewed in collaboration with the one and only "Stone Cold" Steve Austin just helps to draw the parallel with the proverbial can of whoop ass that Slash opens up on us with his guitar. A top hat and a cigarette have never been more badass.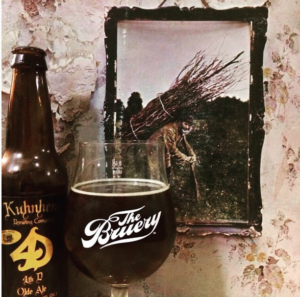 With more ear-blasting opening tracks than a Mike Tyson highlight reel, Misters Plant, Page, Bonham, and Paul Jones knew how to kick off an album right. Choosing which song to feature for this pairing was like choosing a favorite child, but actually difficult. The incredible two chords which open "Good Times, Bad Times" that seemed to single-handedly end the 60s? The classic riff of "A Whole Lotta Love", or the shriek akin to Thor having his beard hairs pulled out by Loki that leads off "Immigrant Song"? Or maybe the "I thought this was Fun Dip, not cocaine!" energy that jolts through "The Song Remains The Same"? Alas, instead it's the voice of Robert Plant, recalling the way that some lass made him sweat and groove that makes the cut here. Zeppelin IV is a monster, and must be paired with something of equal fortitude, to which the BA 4th Dementia Old Ale from Kuhnhenn Brewing Co. answers the call. Like Zep, this is big and full of booze, and has the complexity of one of Plant's Tolkien inspired allegories. Old ales don't see too much love, and this is a paragon of the style, only matched by perhaps The Bruery's anniversary ales. Both the BA 4D and Zeppelin IV are examples of the masters at work, deserving of the highest praise.
We've assembled a playlist below full of our favorite opening numbers. Did we leave yours out? Tell us in the comments below!
---