No Comments
The Greatest Christmas Movie of All Time | Round 3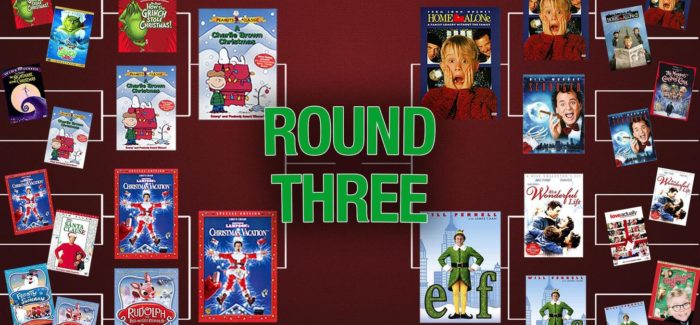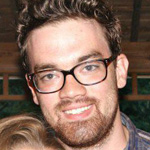 PorchDrinking's tournament to determine the greatest Christmas movie of all time has gotten brutal. In Round 2, we saw four more beloved movies fall out of contention for the title. A moment of silence for the Grinch, Rudolph, Scrooged, and It's a Wonderful Life. The poor Grinch lost by only two votes. So get involved in Round 3 below – your vote could make the difference!
(More: Catch up on all the action from Round 1 and Round 2)
Round 3 begins now. Which two movies will move on to compete in the finals to become the greatest Christmas movie ever?
ROUND 3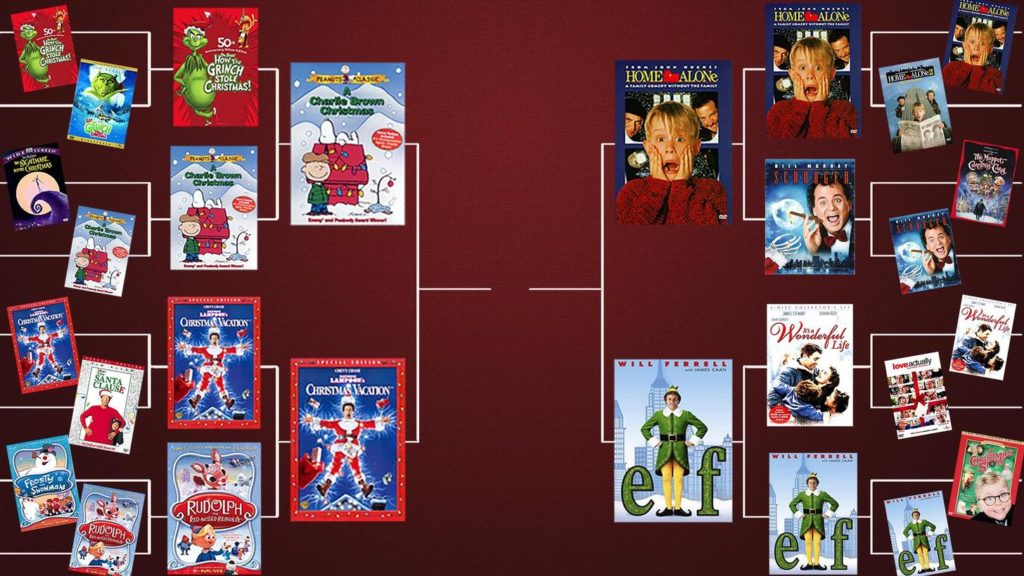 A Charlie Brown Christmas vs. Christmas Vacation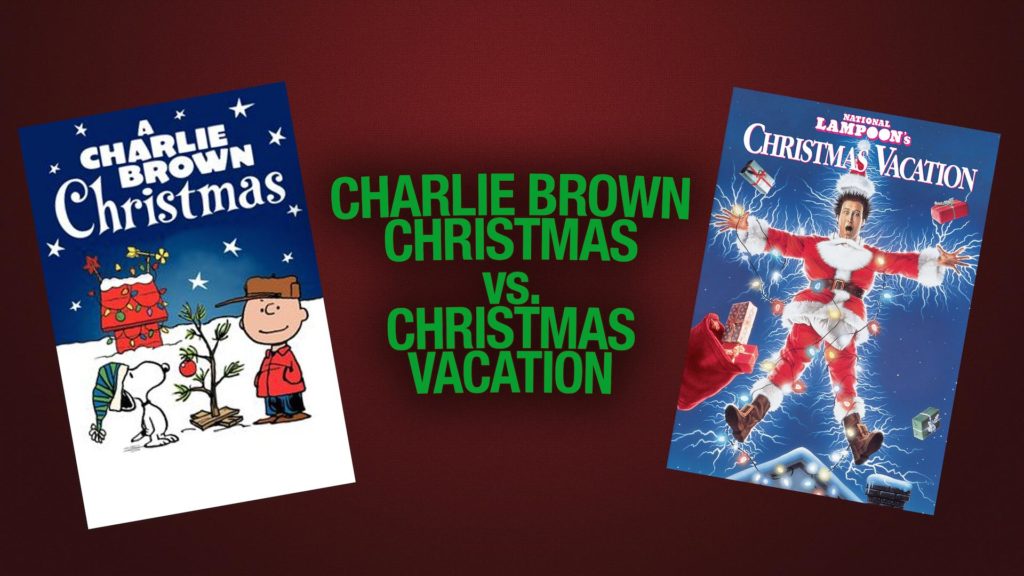 A Charlie Brown Christmas – The Charlie Brown special was actually a bit of a rebellion on the part of Charles Schultz against the network and its sponsors. The network wanted a light Christmas comedy with a laugh track; Schultz gave them a melancholy and serious commentary on Christmas consumerism. And the Peanuts creator held his ground on keeping in Linus's speech from the New Testament, despite fears that it would ruin the special. It's admirable that Charlie Brown Christmas practiced what it preached; it celebrates the season without selling out its values.
Christmas Vacation – Christmas Vacation again had the most votes of any movie in round 2 – it has now taken down The Santa Clause and Rudolph The Red-Nosed Reindeer with huge margins of victory. In case anyone needs more reason to vote for Christmas Vacation, remember that this is the last movie John Hughes wrote before Home Alone. In other words, me may be on the verge of a final round showdown in this tournament between 1989 John Hughes and 1990 John Hughes. What better way to honor his memory?
#VOTE The Greatest Christmas Movie of All Time Round 3

— PorchDrinking.com (@PorchDrinkingCO) December 20, 2016
---
Home Alone vs. Elf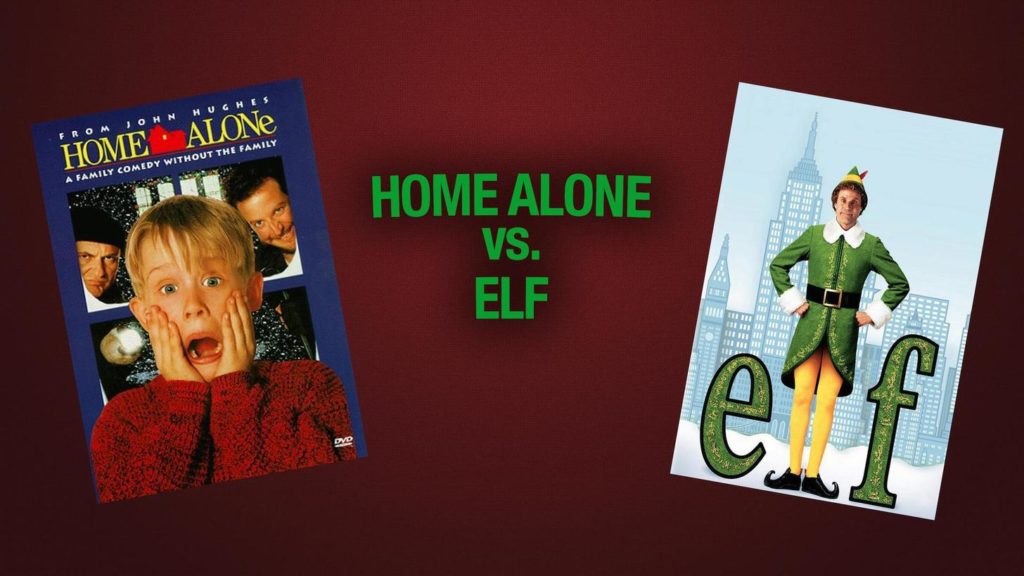 This matchup is very difficult for me personally. These are probably my two favorite Christmas movies, and it's very hard for me to argue for one over the other. Home Alone and Elf have protagonists who are in a way complete opposites. Kevin McCallister is a child who behaves like an adult (he knows what the American Dental Association is at the age of 8). Buddy the Elf is a grown up with a childlike wonder and ignorance of how the world works.
But both have a real passion for the Christmas season. These movies are heartwarming because in each, we see a character who wants nothing more than to spend Christmas with his family, and is trying to make that happen. Anyone who has moved away from home can completely understand that motivation. And that's why these movies are so close to my heart. That, and the fact that Kevin and Buddy make excellent junk food.
#VOTE The Greatest Christmas Movie of All Time Round 3 (b)

— PorchDrinking.com (@PorchDrinkingCO) December 20, 2016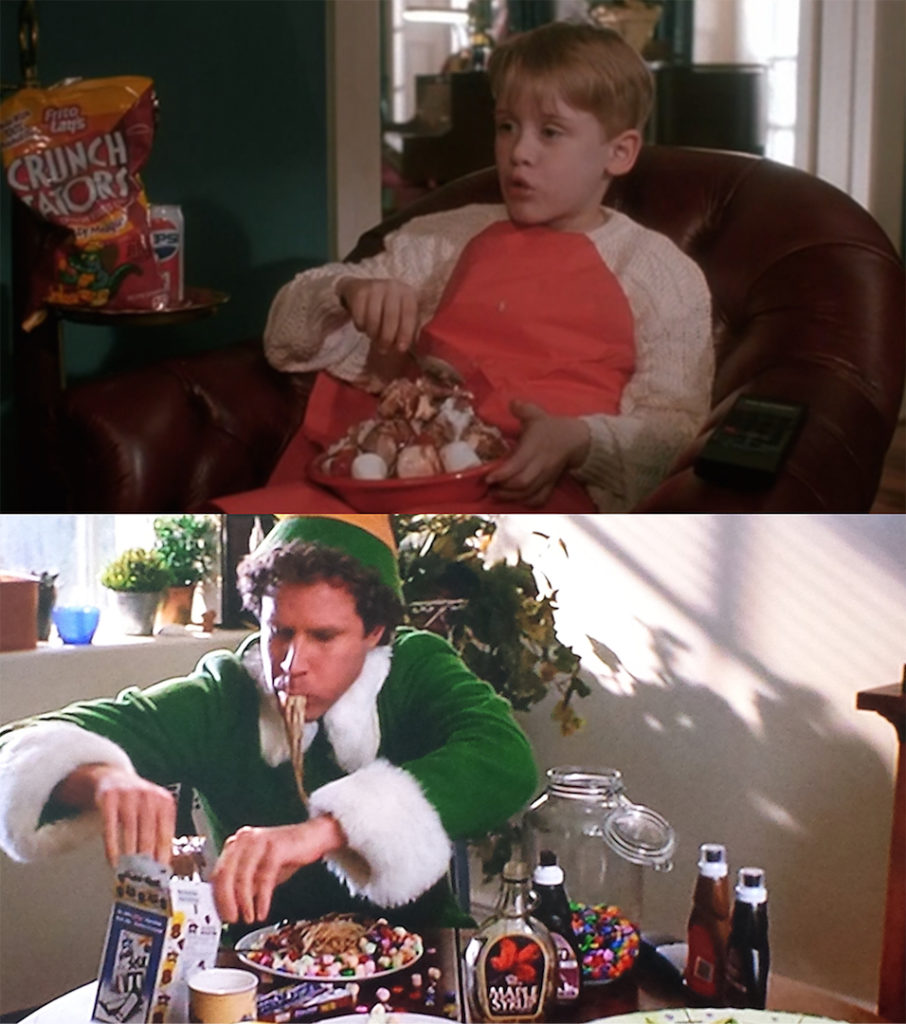 ---