No Comments
The Greatest Christmas Movie of All Time | Round 2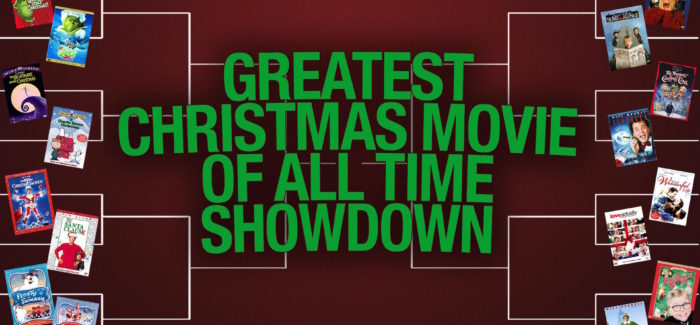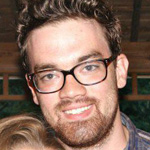 Round 1 of our Christmas movie tournament had some surprises. We saw some real blow-outs – Home Alone crushed its sequel, and Christmas Vacation trounced The Santa Clause. There were also some real nail-biters: Scrooged narrowly got past the Muppets, and Elf beat A Christmas Story by a single vote. (Jill Stein is raising funds to order a recount of that one).
Round 2 begins now, with four match-ups between some of the greatest Christmas movies of all time. But there can only be one winner in this battle. Review the battles below – every vote counts!
ROUND 2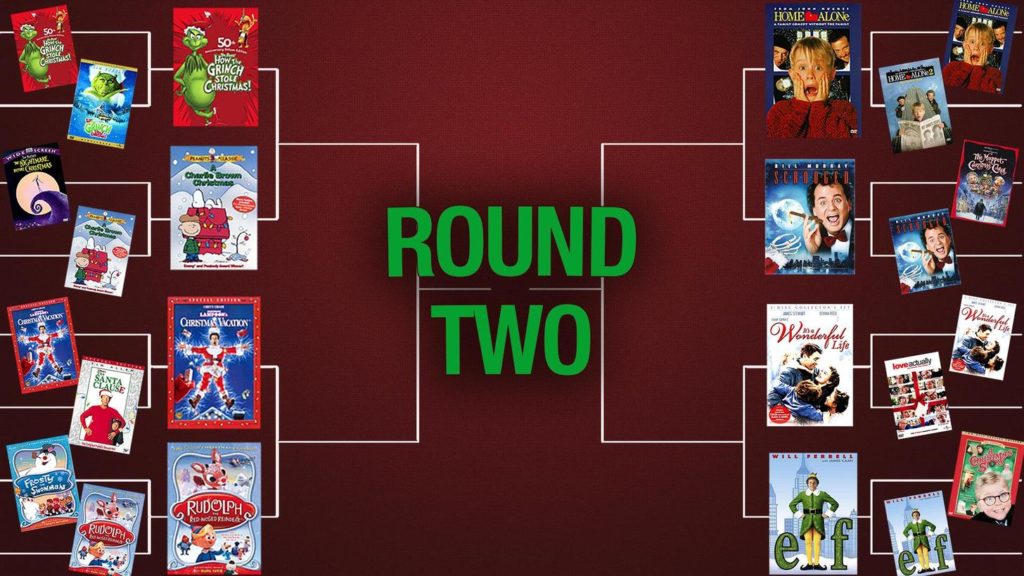 How the Grinch Stole Christmas vs. A Charlie Brown Christmas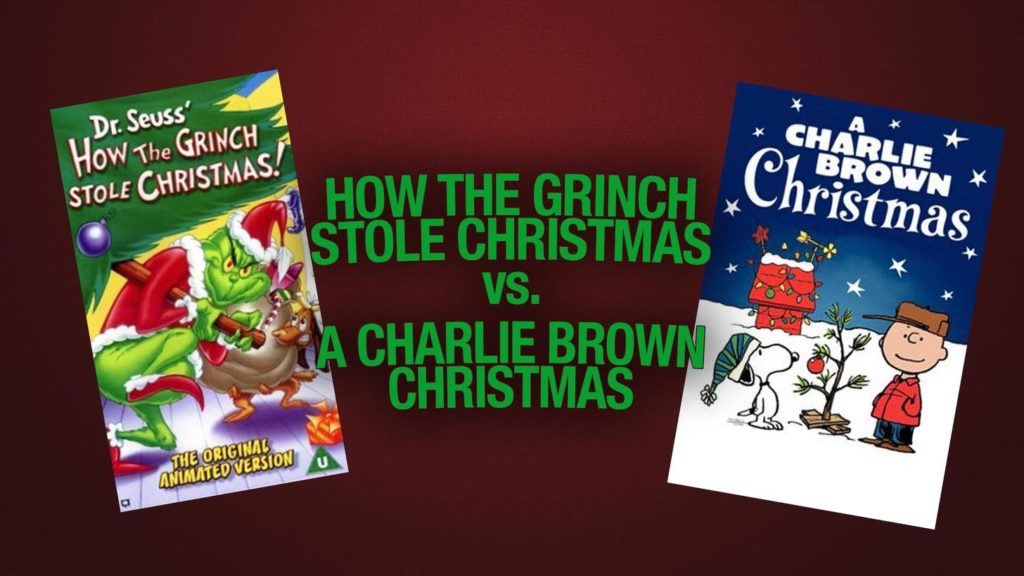 How the Grinch Stole Christmas – 2016 marks the 50th anniversary of the original Grinch movie, which crushed the Jim Carrey remake in round one with 81% of the vote. Clearly, voters in this tournament have a hint of nostalgia for the traditional Christmas specials from the 60s. It'll be interesting to see if some of the people who voted for Nightmare Before Christmas over Charlie Brown Christmas now vote for the Grinch, another mischievous protagonist who learns to love Christmas against all odds.
A Charlie Brown Christmas – The Charlie Brown and Grinch specials aired one year apart. While both have themes about overcoming the materialism of Christmas, Charlie Brown does so in an even more wholesome and overtly religious way. These two are both classics from another generation – how can you choose between Dr. Seuss and Charles Schultz – so A Charlie Brown Christmas may gain the edge with people who believe that Christmas IS about more than shopping, decorating, and watching Christmas movies.
VOTE: The Greatest Christmas Movie of All Time Round 2

— PorchDrinking.com (@PorchDrinkingCO) December 13, 2016
---
Christmas Vacation vs. Rudolph the Red-Nosed Reindeer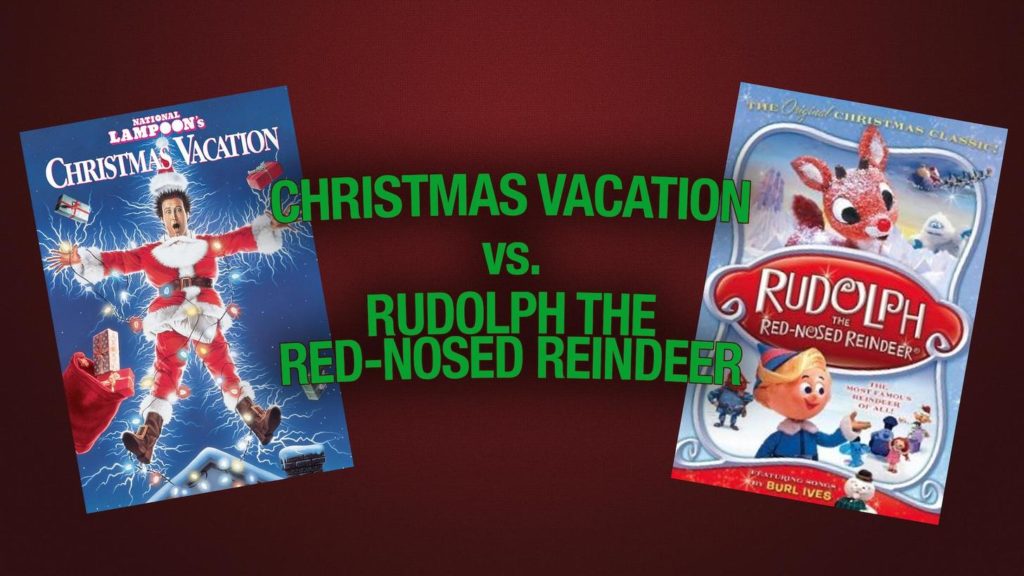 Christmas Vacation – In round one of this tournament, Christmas Vacation was tied for the most votes received by any movie. Our readers clearly have a fondness for the Griswold family and their holiday hijinks. Chevy Chase gives such a great performance that Christmas Vacation practically transcends the holiday – it's a comedy first and a Christmas movie second.
Rudolph the Red-Nosed Reindeer – After beating Frosty the Snowman pretty handily, this special moves to round two against a movie from a very different genre. But ask yourselves – can you imagine your childhood without Yukon Cornelius, Hermey, Sam the Snowman, and of course Rudolph? Also consider the great original songs which came out of the Rudolph special. A vote for Rudolph is a vote for nostalgia.
VOTE: The Greatest Christmas Movie of All Time Round 2 (b)

— PorchDrinking.com (@PorchDrinkingCO) December 13, 2016
---
Home Alone vs. Scrooged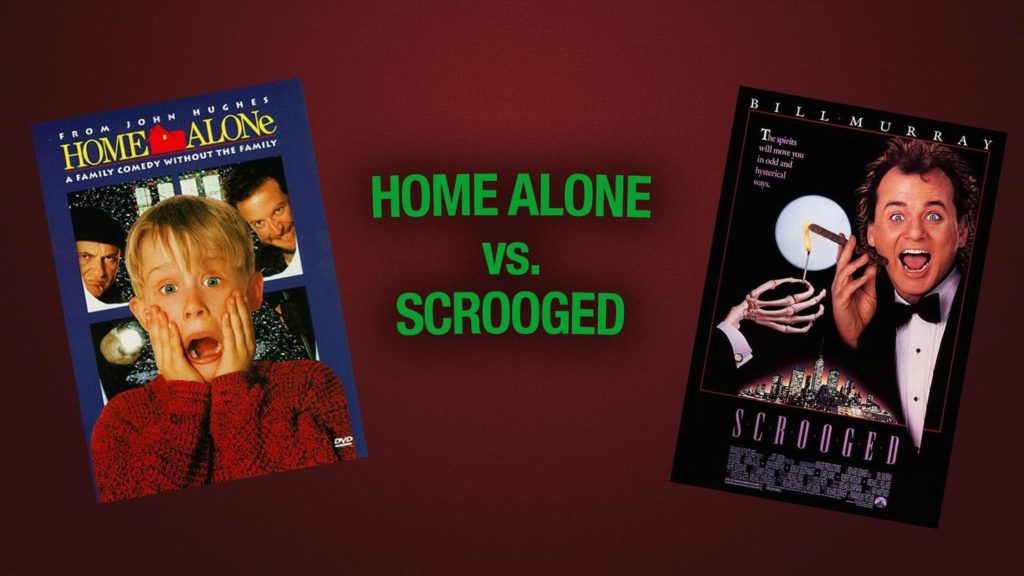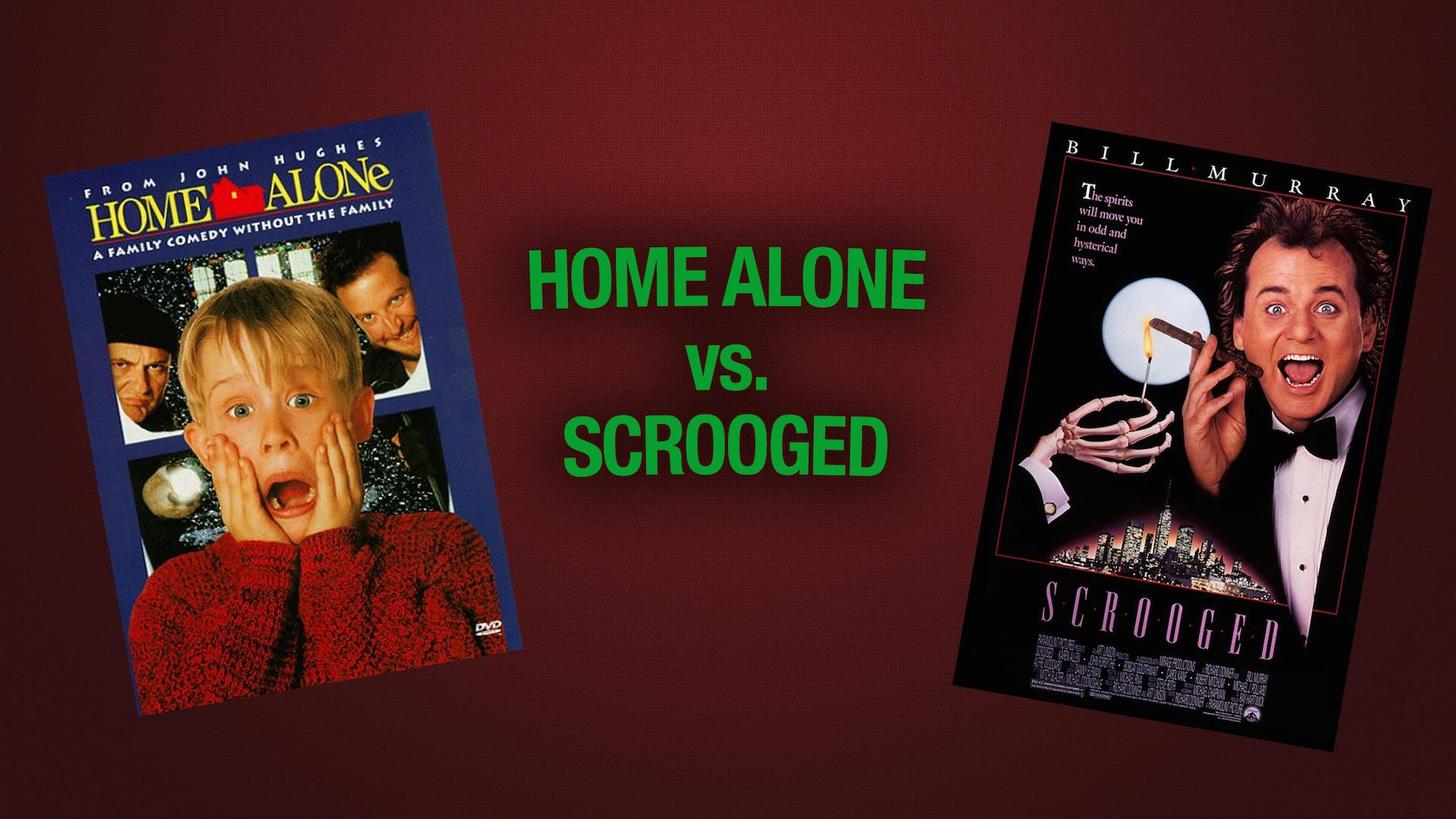 Home Alone – As I said in the lede of this post, Home Alone did quite well in round one. Reading the poll results went something like this. This may be the Christmas movie to beat going into the final rounds of the tournament. And why not? Home Alone is a near-perfect movie. I'm revealing a bit of my own bias, though. I've seen Home Alone so many times, I can quote even the most banal lines. Exhibit A: I know the bill for pizza at the McCallister house was $122.50.
Scrooged – Bill Murray is so likable, he even beat The Muppets and their adaptation of Dickens' A Christmas Carol. He really can do no wrong. In the spirit of Christmas, Murray even got his 3 actor brothers roles in Scrooged. There's so much hidden in this movie – some of it a reflection of the time. There's a reference to Richard Pryor's drug-related injuries. There's a cameo from Miles Davis. Lee Majors appears as himself. And yet somehow, the movie doesn't feel very dated. That's the beauty of remaking a timeless work like Christmas Carol.
VOTE: The Greatest Christmas Movie of All Time Round 2 (c)

— PorchDrinking.com (@PorchDrinkingCO) December 13, 2016
---
It's a Wonderful Life vs. Elf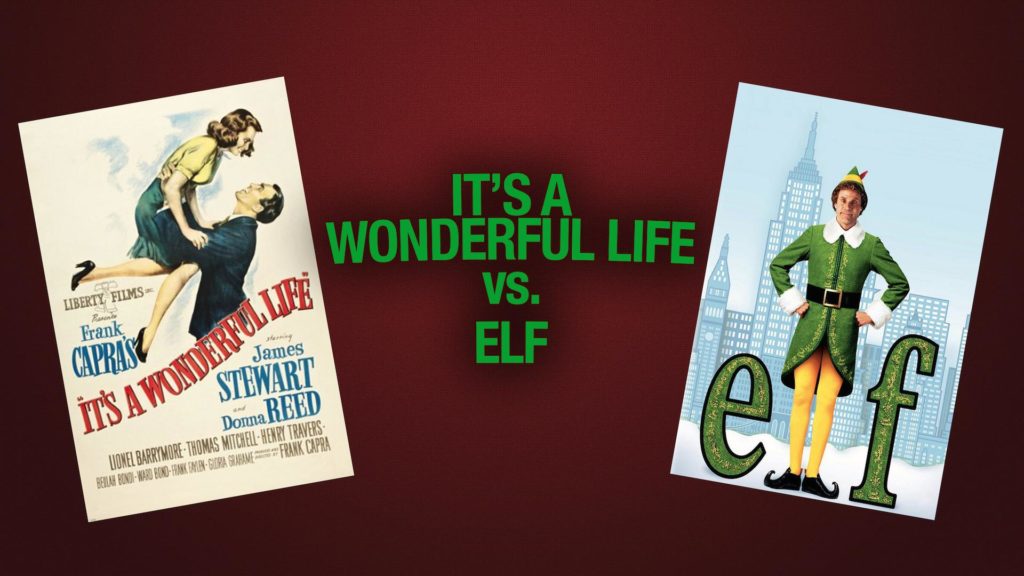 It's a Wonderful Life – Before the slew of quickly-made Hallmark movies and straight-to-DVD schlock, there was a decades-long era where It's a Wonderful Life reigned as the uncontested quintessential Christmas movie. And despite a more crowded field, it holds up. One anecdotal bit of proof: It's a Wonderful Life is playing at the popular movie theater in my neighborhood, and the showing tonight is about half-full. It has aged well, and still gets me in the Christmas spirit.
Elf – I would not be surprised if future generations have the same retro affinity for Elf as we currently have for It's a Wonderful Life. Consider that Elf came out just one year after Will Ferrell left Saturday Night Live. It was the first of several huge hits in his career as a comedic film actor. And it remains one of the highest-grossing and most-beloved. It effectively parodies the schmaltz of Christmas movies while still remaining charming instead of mean-spirited.
VOTE: The Greatest Christmas Movie of All Time Round 2 (d)

— PorchDrinking.com (@PorchDrinkingCO) December 13, 2016
---