No Comments
2 Days 2 Nights | Midcoast Maine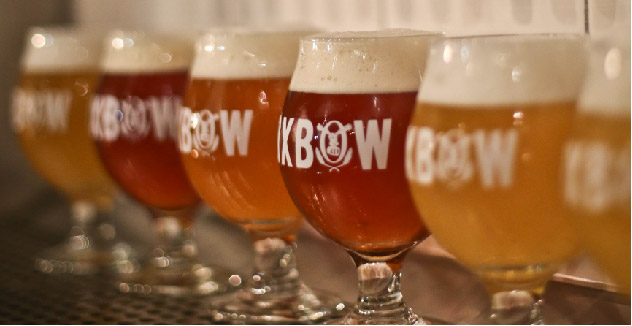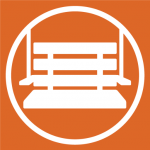 Maine, the northernmost state of the contiguous United States, is known for its bearded lobstermen and lumberjacks, the freshest seafood, wild blueberries and high-quality craft beer–it's no wonder the state's nickname is Vacationland. In summer 2020, living in Maine is something to cherish. Although the pandemic canceled most travel plans, living in this secluded state allows for fun and fulfilling "staycations" to shake off those quarantine blues.

Portland is the state's largest city, home to about 70,000 people. Portland may be a small coastal city, but it packs a punch! With the most breweries per capita, it is a city you shouldn't miss on your next "beer-cation." As I am lucky enough to live in Portland, I headed outside the city for my getaway: My wife and I headed up Route 1 to the Midcoast of Maine to enjoy a socially distanced weekend and farmhouse ales.
On the Road
Heading up I-295, we passed Portland's Back Cove with a beautiful view of the tidal basin on the left and the Portland skyline on the right. Driving by Portland, we got a quick peek at the "Yeast Bayside" neighborhood, which is home to six breweries (Lone Pine, Good Fire, Urban Farm, Brewery Extrava, Rising Tide and Austin Street). As we headed north, we looked towards a highway surrounded by luscious green trees and a rocky coastline.
A short twenty-minute drive and we reached our first stop, Maine Beer Co., one of Maine's largest breweries, known for its high-quality IPAs and philanthropic spirit. The brewery and tasting room in Freeport is not to be missed.
The recently reopened tasting room has a limited capacity but now includes an expanded tented patio space. It is a popular destination so it is best to make a reservation in advance. If you are not yet ready to dine in, they continue to offer curbside pick-up and pre-ordering through Upserve or phone. Either way, you will not regret ordering a house-made pizza and a pint of their Lunch or Dinner IPAs. Lunch, a year-round option, is a clean and refreshing IPA with a note of tropical fruit and citrus and a herbal bitterness balanced by a touch of malt sweetness. Maine Beer Co. named this beer after a whale, Lunch, known to swim Maine's coastal waters for almost 40 years. Lunch is easily recognizable thanks to the scar of a bite taken out of her fin. If you are lucky enough to stop in when Dinner is available, be sure to pick up a bottle and enjoy it fresh! This IPA is a statewide favorite.
https://www.instagram.com/p/CE_-yq3p0EQ/?utm_source=ig_web_copy_link
If you are feeling up to it, downtown Freeport and its famous outlets (including the massive L.L. Bean campus) are right down the road. If you seek a more socially distanced activity, I highly recommend visiting the Desert of Maine with its rolling sand dunes surrounded by pine trees. The Desert of Maine has reopened, offering self-guided, socially distanced tours of the natural wonder.
On the road again, we continued up I-295 towards Brunswick. This small college town is quickly growing with multiple breweries to visit. My favorite in the Brunswick area is Flight Deck Brewing Company, located on Brunswick Landing, a former naval air station. A much smaller operation than Maine Beer Co, Flight Deck punches above its size. With their small brewhouse, they are continually rotating beer varieties; no matter what they have on tap, you will not be disappointed. Be sure to check out at least one of the multiple historic aircraft parked for public exploration around the former airfield.
With our destination located another 20 minutes up Route 1, it was time to hit the road. Driving down the scenic highway, we enjoyed views of the Maine coastline. Our Airbnb was just outside of Wiscasset, "Maine's Prettiest Village," on Westport Island. We made a pit stop at Sarah's Cafe in downtown Wiscasset for take-out dinner and settled in for a quiet night. Located right on the water's edge, we got to enjoy a couple of cold beers that we picked up on the way while watching the sunset over the water.
Sightseeing
After the best night's sleep in recent memory, we woke up to the rising sun and chirping birds—no traffic or people noise, just the sounds of nature. Thankfully, we thought to pack some groceries, so we were able to slowly wake up and enjoy breakfast on the porch, looking out onto the wooded property. After breakfast, we headed out for a full day of sightseeing and beer drinking.
We drove by a popular Wisscaset landmark, Castle Tucker, a sprawling mansion that is a time capsule of the early 19th century. Although we elected not to do an indoor tour, the estate is open for smaller, socially distanced tours Friday-Sunday. If you enjoy a bit of historical time travel, be sure to visit.
After taking in the Victorian grandeur of Castle Tucker, we headed to Dodge Point Reserve for an easy hike through the woods to "Brick Yard" beach. Luckily we made sure we had water, bug spray and masks with us for the trek. Once a tree farm, this now public land is still used for strategic timber harvesting. The hike through the woods took us past "Ice Pond," a small pond previously used for ice harvesting before the invention of electricity. Just past the pond is a fork in the trail: One direction leads to the more advanced "Ravine Trail" with hills, rocks and roots. The other leads to "Brick Yard Beach" and the shoreline of the Damariscotta River.
As we stepped out of the woods on the rocky beach, we immediately saw why it is named "Brick Yard." Mixed in with the rocks and sand are thousands of bricks and brick pieces. Some were peeking out from under the new growth of trees and grass; others created a crumbling cascade into the water. Historic brick buildings and uneven brick sidewalks contribute to New England's aesthetic and in the 1800s, the land up and down the Damariscotta shoreline was bustling with the brick-making industry. Clay was excavated from the earth and fired right on the shore, where finished bricks could quickly be loaded on to harbored ships to make their way to New England's rapidly growing cities. The brick-making process can result in many unusable bricks which were not shipped but stayed as debris on the shoreline. These are evidence of the once-massive industry, now slowly crumbling and returning to the land from which it came.
https://www.instagram.com/p/CDMELHSMCVl/
Just a few minutes down the road from the entrance of Dodge Point Preserve is a delightful oyster farm; a small sign and flag at the road's edge are all that indicate where you should turn. Flanking either side of the unpaved driveway are piles of oyster shells and oyster farming equipment… Welcome to Glidden Point Oyster Farm. Just past the parking area is a classic wood barn with the small farm store and onsite dining. There are a limited number of tables, and this place is popular, so be sure to reserve a table in advance. Otherwise, you'll have to take your oysters to go.
When staying for the full experience, the folks at Glidden Point will set you up with everything you need to master oyster shucking —a large tray of ice and oysters, a shucking glove and a knife. Don't forget to pair your oysters with a local craft beer. A 16oz can of Allagash White is the perfect pairing for these Darmascotta oysters. When we visited, we were pleasantly surprised to see a small pop-up tent from High Roller Lobster Co. on sight. High Roller's unique take on the lobster meals is a favorite of the Portland area and it was great to see them further up the coast. Fresh lobster, raw oysters and cold beer–it doesn't get better. Before you leave the farm, be sure to make your way down the dirt path to the waterfront and dock where you will see cages and cages of freshly harvested oysters waiting to make their journey to your plate.
After exploring Gildden Point, we began the 30-minute drive to our headliner of the weekend, Oxbow Brewing Company's Newcastle farmhouse brewery. An oxbow is a U-shaped turn in a winding river, making the water's journey to the sea a bit longer and less direct. Tim Adams, owner and founder of Oxbow Brewing Company, chose this name because the brewery strictly focuses on European-style farmhouse Ales that often take longer to craft than the modern-day American Ales. The wait is well worth it. Although it is easy to miss on Newcastle's winding back roads, a small sign with the Oxbow logo marks the farm entrance. Oxbow's farm is a little oasis, like something out of a fairy tale. The sizeable converted barn stands tall in the foreground. Passing by the barn's glass windows, you can sneak a small look at their production facility and see their coolship sitting right outside. Sadly, the indoor tasting room is closed for the time being. Instead, they have set up a full outdoor bar with picnic tables scattered throughout the farm to allow for a pleasant and comfortable socially distanced experience.
The fully stocked outdoor bar includes a rotating selection of their drafts, bottles, cans, merchandise and small snacks. After ordering our first round, we elected to find a table just up the hill by their small farm and fruit orchard. Overlooking the farmhouse (which is available to rent) and the small pond, it was the perfect location to take off our masks and enjoy a well-crafted farmhouse Ale. My wife, already a fan of their flagship Farmhouse Pale Ale, was eager to try their recent release Vestige, a subtly-smoked farmhouse ale brewed with German malts and noble European hops. Its bright color and the soft mouthfeel makes it the perfect beverage on a late summer day. Vestige is straw yellow and hazy with a thick head of tiny bubbles that linger and with a gentle swirl of the glass will quickly revive. The aroma features fresh bread and is balanced by a sweet lemon tartness with subtle smoke and herbal spice notes. The flavor follows the aromas with a smooth blanket of carbonation that rolls over the tongue. It finished with a slight smoke character and leaves a pleasing floral aftertaste. Vestige is enjoyable for both the beginning beer drinker with its ease of drinking and the consumer looking for a more nuanced experience.
https://www.instagram.com/p/CE12gnnp5Yj/
We also enjoyed a draft pour of Wild Rivulet, a barrel-aged, mixed fermentation Grisette. Originally brewed as a collaboration beer between Oxbow and Allagash in 2017, Wild Rivulet is one of my favorites. Two of Maine's premier European-style breweries coming together are sure to impress. Wild Rivulet gently balances sweet citrus and orchard fruit aroma with a light tartness and dry finish. After finishing the beers at our table, we took some time to walk around the farm while respectfully maintaining distance from other guests and wearing our masks. Down the hill from the orchard is a small pond, rolling hills and woods and even a bee colony. It is easy for hours to pass enjoying the variety of ales and rare bottles they have to offer while soaking in Oxbow's Newcastle farm's natural beauty.
If you are eager to continue exploring breweries of Midcoast Maine, head west and you'll come upon one of Maine's older breweries, Sheepscot Valley Brewery. Sheepscot Valley Brewing is known for its Pemaquid Ale, a rich Scottish Ale, one of the few Scottish Ales brewed in the state. If you choose to head northeast, you'll find Odd Alewives Brewing Company, another small farm brewery, which uses almost entirely Maine grown ingredients in all of their beers. They have a small menu of food items, including wood-fired pizzas making it a great spot to end the day for dinner.
Once we made our way back to Westport Island, we again walked down to the water's edge where we practiced our oyster shucking skills, enjoyed another Oxbow beer (Northern Lager) and watched the sunset.
Headed Home
To begin our second day of exploration, we visited Edgcomb Fort. In the early 1800s, Wiscasset was the largest shipbuilding port on the New England coast and was vital to a young nation's success and growth. Built to protect Wiscasset during the Neoploneic Wars, it did not see much action. However, by the War of 1812, it became more active and was used again during the Civil War. The octagonal blockhouse stands tall, overlooking the Sheepscot River. The blockhouse is currently closed, but visitors are welcome to explore the land and enjoy the waterfront views from their many picnic tables.
On our way out of town, we stopped for a classic Maine lobster roll. Although Wiscasset is home to the famous Red's Lobster Shack, the line that ran down the street and around the corner was not enticing. We elected to stop at Sprague's Lobster just across the way, located on the pier. With plenty of space, lots of fresh air and COVID conscious procedures, it was the right choice. They are cash-only, but there is an ATM right on site. The lobster roll and fresh Gifford's ice cream hit the spot and wrapped up our Maine staycation.
After lunch, we hit the road to return to daily life. Scattered along the Route 1 just outside of town were many locals with pop -up tents selling freshly harvested wild Maine blueberries. When traveling south after a weekend in Maine, heavy traffic is unavoidable but a pit stop at one of these tents is a great way to break up the drive. With multiple quarts of berries in our lap and beer in the trunk, we felt rested and ready for another week.
Feature image photo credit: Bret Labelle
---