No Comments
Rick Astley (Yes, That Guy) Launching His Own Beer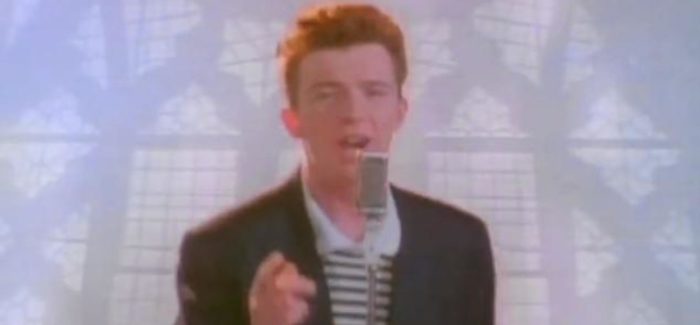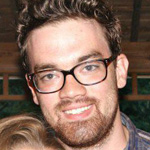 There's a new name in the world of beer: Rick Astley.
Yes, Rick Astley. The "Never Gonna Give You Up" guy. The Rickrolling dude. He's gonna make his own beer.
You have undoubtedly heard Astley's biggest song. "Never Gonna Give You Up" was the number 1 song in 25 countries back when it was first released in 1987. And in the last decade or so, it has become a sort of viral prank on the internet called "Rickrolling" – tell someone a link goes to something innocuous, and link instead to the "Never Gonna Give You Up" video. The video currently has over 272 MILLION views on YouTube.
As if his dominance as a meme wasn't enough of a career resurgence, Astley recently told the Daily Mail Weekend magazine that he's in the process of creating a beer with the Mikkeller Brewery in Copenhagen, Denmark. Mikkeller started 11 years ago as the home-brewing experiment of a physics teacher. Now they export their beer to 40 different countries.
Astley says that together, he and Mikkeller are going to make a fruity pilsner type lager (though it's unclear whether the product is finalized). He considers himself a bit of a beer nerd and soon will have a release with his name to reflect his taste.
Good for Rick Astley. There's nothing wrong with a musical artist getting into the beer game. Last year, Megadeth collaborated with Unibroue on their own beer. One would expect that, given the VASTLY different genres of music, Rick Astley's beer will taste different than Megadeth's À Tout le Monde.
Hey #Orlando, come on down to World Of Beer UCF area to join us for the #MegadethBeer launch party! @WOB_USA @UCF @Unibroue pic.twitter.com/uKAgSVH06t

— Megadeth (@Megadeth) October 21, 2016
But there's a glaring missing piece in this story. Rick Astley has not yet named his soon-to-be-released beer. With apologies to Astley, beer, and humor in general, I have a few suggestions.
We're No Strangers to Lager
You Know the Rules, and So Do IPA
A Full Commitment's What I'm Drinking Up
You Wouldn't Get This From Any Other Rye
Dry Stout Wanna Tell You How I'm Feeling…
Never Gonna Gose You Up
Never Gonna Let Brew Down
Never Gonna Run Around and Dessert You (for a beer with strong fruity flavors)
Never Gonna Make You Rye
Never Gonna Saison Bye
Never Gonna Tell a Lie and Hops You
RickRolled Oatmeal Stout
Rick's Ginger Saison
For more information about home brewing, click here.
---