No Comments
The Weekly Buzz | September 21 – 28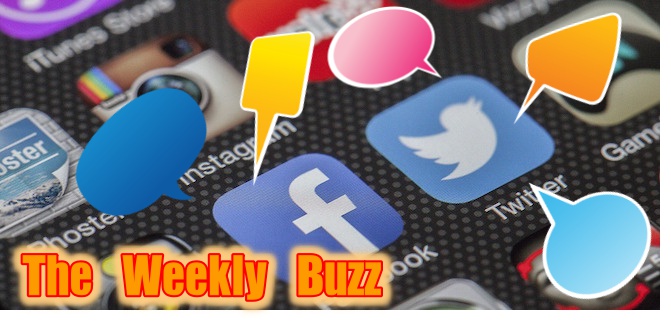 Between all the Oktoberfest celebrations, beer festivals and Zwanze day, there were dozens of events this week, and there are even more coming next week. Have you heard about this GABF thing? Apparently it's starting to get pretty big! I also found a few job listings, photos from hop harvest and more than one made up holiday. Strap in, dear readers. This is The Weekly Buzz.

Looking for a brewing job?
https://instagram.com/p/BZUY5XQg9j1/
---
Did you make it to a Zwanze Day event?
So much incredible beer pouring for #ZwanzeDay right, 100% of full draft prices donated to @FairFoodStand Double Dollars! Thank you all 💛 pic.twitter.com/wr0vvAqwFu

— Monk's Cafe (@MonksCafePhilly) September 23, 2017
These people mean the world to us! And thank you to Rachel Manning for all the #ZwanzeDay planning! pic.twitter.com/U0iZ1LaWTp

— Side Project Cellar (@SideProjectCell) September 24, 2017
https://www.instagram.com/p/BZZccarFodP
Congrats to @PorterBeerBar for hosting the first #ZwanzeDay in Ga!!! pic.twitter.com/ykkHZ8Cliq

— Creature Comforts (@creaturebeer) September 23, 2017
1/2 The curtain falls on another wonderful #zwanzeday Thanks #Cantillon @sheltonbrothers @AbuNawasBev
Joyeux Anniversaire Sylvain pic.twitter.com/KbO1yyxjvc

— Schera's Restaurant (@ScherasElkader) September 24, 2017
---
What about Oktoberfest? Did you go to one of those?
https://instagram.com/p/BZfHN0QAbRW/
The oak barrel-aged Keller Märzen is tapped and flowing at the #312BlockParty. No lederhosen required. Jorts are always encouraged. pic.twitter.com/fC4BkQDKxI

— Goose Island Beer Co (@GooseIsland) September 23, 2017
We have beer outside. We have beer inside. We have beer in the biergarten. We have lots of beer. #OktoberfestSTL pic.twitter.com/D6qTmJ0OqZ

— UrbanChestnutBrewing (@urbanchestnut) September 23, 2017
---
Snallygaster also went down in DC this weekend!
Stop by & say hello if you're @SnallygasterDC today. We're out here! #snally2017 pic.twitter.com/ep9ddc8egs

— Creature Comforts (@creaturebeer) September 23, 2017
Oh hey, @dcbrau's Jeff Hancock is dropping sick drum'n'bass at #snally2017 #MyHairIsVibrating https://t.co/jgPa9PCbX2 pic.twitter.com/5kE4SKij1v

— Fritz Hahn (@fritzhahn) September 23, 2017
---
Stop by… if you happen to be in Denmark that day…
DENMARK – join us as we're hosted by @MikkellerBeer for a few fun nights! Very excited to explore this fabled "land of happy people"….🇩🇰 pic.twitter.com/GuE04g38vh

— Bissell Brothers (@BissellBrosBrew) September 25, 2017
---
I bet he didn't get much work done after that.
When Niels Bohr won the Nobel Prize in 1922, the Carlsberg brewery built him a house with a beer tap & direct line to the brewery. #winning

— Drunken History (@DrunkenHistory) September 24, 2017
---
I'd try this over a pumpkin beer any day!
It officially feels like fall! One of our favorite beers this season is the Salted Scotch ale. Enjoy a lazy Saturday with a pint or bottle! pic.twitter.com/zwqsDoBqAe

— Mockery Brewing (@MockeryBrewing) September 23, 2017
---
Enter to win!
Just under 3 weeks left to enter for a chance to win the Ultimate Bell's Experience. Deadline is Oct.14: https://t.co/tlmOq5KPmF pic.twitter.com/F6AHWrqbNw

— Bell's Brewery (@BellsBrewery) September 24, 2017
---
Mark your calendars!
SAT, OCT 28 – Join us for Franks N' Steins! Tickets go on sale this Friday at 10am EST (FIRST 200 ARE JUST $5) Info: https://t.co/muNdhkPx0I pic.twitter.com/tn7cvESh4O

— Wild Leap Brew Co. (@wildleap) September 25, 2017
---
Start checking those shelves!
Available now just for fall & winter – get you some! Mocha Merlin: https://t.co/DUleQsnrL5 pic.twitter.com/X29FMOU2r1

— Firestone Walker (@FirestoneWalker) September 25, 2017
---
A sneak preview of their new digs!
Peek at our new tap room! MT @RoanokeValleyTV: New BizRoanoke show posted https://t.co/1cfW4GosUY @DeschutesBeer pic.twitter.com/ofE9dJhT3d

— Deschutes Brewery (@DeschutesBeer) September 25, 2017
---
Brew smarter, not harder.
Meet Spruce Willis, a mini-crane our brewers use to hoist 250lbs of wet-hot spent spruce tips out of the whirlpool on #PennTux brew day! pic.twitter.com/BFABNbTTea

— Dogfish Head Brewery (@dogfishbeer) September 25, 2017
---
Are you looking for work in Napa?
https://instagram.com/p/BZewdcFjCCf/
---
Take a wild guess… Get it? WILD guess?
Last month, we recycled the most glass ever in Ripple's history! Guess how many tons, to win one of two pairs of tickets to Brew at the Zoo. pic.twitter.com/cTpaDGTrTZ

— Ripple Glass (@rippleglass) September 26, 2017
---
How did you celebrate World Contraception Day?
https://instagram.com/p/BZg3NX9Ay-M/
---
Is anyone going to GABF? I hear it's kind of a big deal.
GABF Week is a week away! Here is a list of all the happenings going on at our taproom Monday through Saturday! #GABF2017 pic.twitter.com/7wu10eGYqr

— Crooked Stave (@CrookedStave) September 28, 2017
Going to #GABF2017? We hope you'll join us for this event with tons of brewery friends! https://t.co/hreddtJbLj pic.twitter.com/7nVHHmhru2

— Creature Comforts (@creaturebeer) September 27, 2017
Our GABF kegs buckled up for safety. We'll see them again in a few weeks! #gabf #gabf2017 #craftbeer #drinklocal pic.twitter.com/TgHa5XVK3N

— 12DegreeBrewing (@12DegreeBrewing) September 21, 2017
https://instagram.com/p/BZjf5ELnFKk/
https://instagram.com/p/BZjG0ckgu0z/
---
Doing a little hop shopping.
Centennial, Citra, Mosaic & more, our team is hop hunting in the Yakima Valley! 🍻 #craftbeer #offcentered pic.twitter.com/BdJz5jrb1l

— Dogfish Head Brewery (@dogfishbeer) September 28, 2017
---
Happy National Drink Beer Day!
https://instagram.com/p/BZmUT-9gsFz/
Cheers! It's National #DrinkBeerDay! 🍻 pic.twitter.com/jgj2bevL8b

— Yuengling Brewery (@Yuengling_Beer) September 28, 2017
---