No Comments
Liz Thomas' Urban Thru-Hike of Every Denver Brewery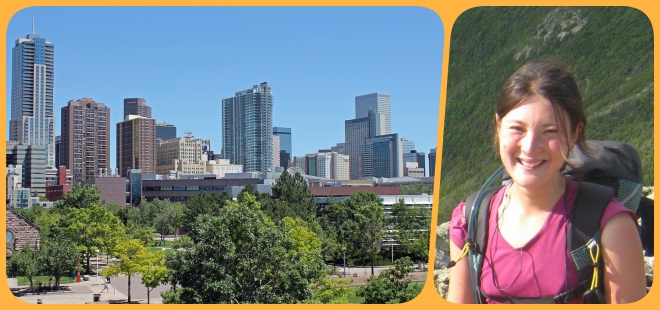 Featured Image Credit: Liz Thomas Hiking (via Facebook)
Accomplished long distance hiker Liz Thomas is about to set out on another urban adventure. This time around, she and her companions will embark on an 8-day, 88-mile hike with one extremely ambitious goal: visiting every brewery in Denver along the way.
Liz Thomas (AKA "Snorkel") is an experienced hiker, who has thru-hiked the Appalachian Trail, Pacific Crest Trail, the Continental Divide Trail, and many others around the world. Affectionately known as the "Queen of Urban Hiking," she has pioneered several urban routes in Los Angeles, Portland, Chicago and Denver. Liz has also created a Thru-Hiking 101 Online Course to help educate aspiring hikers.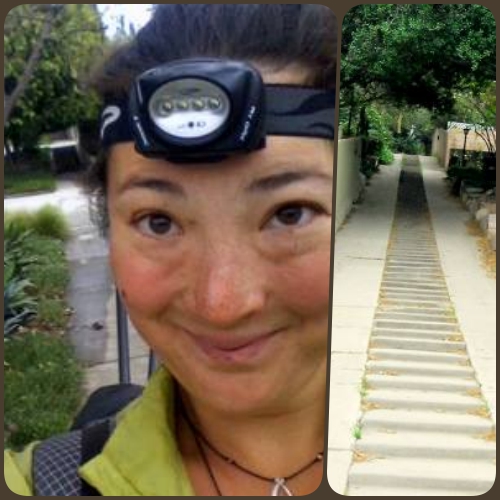 This isn't the first time that Liz Thomas has attempted to visit all the Denver breweries. In 2013, as a resident of the city, her New Year's Resolution was to do exactly that, but she fell just short of her goal. By the time she reached the end of her list, new breweries had popped up. Liz decided that the only way to reach her goal was by dedicating a week to walking between them.
Liz had a big logistical challenge in front of her. Planning a walking route that would take her to over 60 breweries would have been hard enough, but she also had to take into account that many of the smaller locations may have limited hours. Her route may not look terribly efficient to the naked eye, but Liz is certain that it will give her the best chance of reaching each brewery during business hours. For overnight accommodations, Liz and company will stay at the homes of friends who live along the way. Adding these homes to the walking route also increased its overall complexity.
The best part about the planning of this week-long beer adventure is that Liz and her crew didn't even have to take a full day of vacation! By working from their laptops in the morning hours before the breweries open, they found a way to get their jobs done from the trail.
https://www.instagram.com/p/BRZJAYEByiM/?taken-by=lizthomashiking
Believe it or not, urban thru-hiking can actually be more dangerous than hiking in the backcountry. The most dangerous aspect of hiking in the city is traffic. Crossing the street once may not seem dangerous, but doing it dozens of times drastically increases the likelihood of a dangerous incident. Adding beer to the mix will make it even more dangerous. For this reason, Liz has enlisted the help of Naomi, who will serve as "Designated Hiker." Naomi will keep an eye on everyone's beer intake and look out for their general safety for the full length of the 88-mile trek.
The Urban Brew Thru will kick off on Sunday, March 12 in the River North Art District and wrap up on March 19. If you are in a Denver brewery next week, be sure to keep your eyes peeled for Liz Thomas and her cohorts and buy them a beer. Just try not to hold them up, because they are on a strict schedule!
You will be able to follow along with Liz's hike by following her on Twitter, Untappd and Instagram. For more information about Liz and her adventures, be sure to check out her website and her Facebook page.
Interested in Liz & her team's route:
Day 1
10 Barrel
Beryl's
Bierstadt Lagerhouse
Black Shirt
Crooked Stave
Epic
Great Divide Barrel Bar
Mockery
OMF
Ratio
River North
Zephyr
Day 2
Alpine Dog
CO Brew
Deep Draft
Denver Beer
Denver Chophouse
Great Divide Tap Room
Jagged Mountain
Lost Highway
Pint's Pub
Prost
Spangalang
Station 26
Tivoli
Vine Street
Wynkoop
Rock Bottom
Day 3
Brewability
Cerebral
Fiction Brewing
Day 4
Bull and Bush
Comrade
Copper Kettle
Day 5
Baere
Banded Oak Brewing Company
Black Sky
Crazy Mountain
Declaration Brewing
Fermaentra
Former Future Brewing (Black Project)
Grandma's house
Platt Park Brewing
Renegade
Day 6
Lowdown
Strange
Day 7
Call to Arms
De Steeg
Goldspot
Hogshead
Joyride
Seedstock
TRVE
Day 8
Briar Common
Chain Reaction
Diebolt
Factotum
Little Machine Beer
Wit's End
Zuni Street
---