One Comment
PorchDrinking Playlist | A Night At The 90'sbury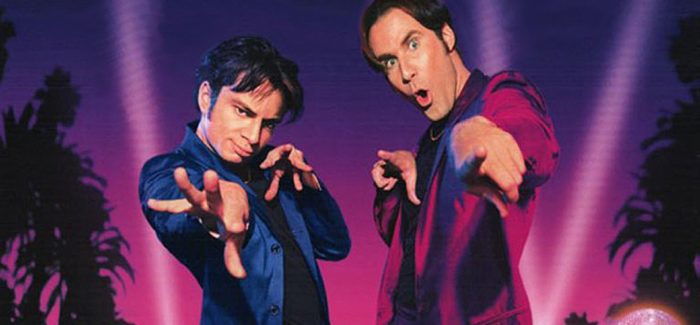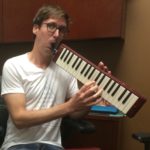 I've been feeling strangely nostalgic lately. The combination of summer's impending zenith and a recent trip to visit my adolescent stomping grounds stirs up all sorts of memories, and for me those memories are always tied to a soundtrack. And while it takes a lot to admit this publicly, the current flashback montage in my brain happens to be set to a thumping bass rhythm, some heavy synth, and heads violently nodding sideways, 90's club style.
While music trends seem to come and go, and come again, I don't know if early-90's club music is ever coming back. We've gone from hearing tunes with a New Order and the Talking Heads new wave bounce to now enduring a redux of the Latin-influenced hits ala Ricky Martin and Enrique Iglesias. Don't tell me Bieber and Luis Fonsi aren't trying to make you "Bailamos". But in the ever cyclical word of music trends, we skipped right over the early 90's club scene, and Chris Kattan's dance career is upset.
So let's put on that fuchsia suit and hit the club, because the rhythm of the night is calling. If you don't know "What is Love?", maybe this playlist, and five favorite 90s club videos, can help you out.
5. C+C Music Factory – Gonna Make You Sweat (Everybody Dance Now)
Remember when a man's toughness was measured by his choreographed club dancing skills? Remember when we were just starting to figure out how to combine graphics and videos? If you did forget, C+C has come to the rescue. I'm pretty sure this song plays every time J.R. Smith leaves his living room to attend his own pool party. All shirts automatically come off.
4. Double You – Please Don't Go
If I had to do an interpretive dance, I think this would be the song I would choose to interpret rhythmically. And those colors. This narrowly edged out Mercy Me "Where Do Go?" for the best club jam with a hint of sensitivity.
3. Snap – Rhythm is a Dancer
How does this video have less than one million views? It has everything: A spaceship, full-body suits of latex and Christmas lights, and the latest in computer-generated technologies. I assumed every trip I made to the roller rink was going to be a recreation of this video, and was disappointed when it was not.
2. Marky Mark and the Funky Bunch – Good Vibrations
What were the odds of Marky Mark becoming a respected Hollywood actor after this video aired? 300:1? 1,000,000:1? I'm pretty sure the fact that no "official" version of this music video exists on YouTube is indicative of the great lengths Mr. Wahlberg's people have gone through to try and wipe it from the face of the Earth. But this is early 90's industrial pop at it's black and white and shirtless finest, and remember that if this song didn't exist, we wouldn't have The Departed.
1. Haddaway – What Is Love

If you can inspire an SNL skit which inspires a movie which inspires a generation to grind dance and then yell "Score!", you can be the #1 video on this list. I think it's unfortunate that I never got to attend a fancy mansion club party hosted by a vampire where the dress code was "capes and midriffs", so if you are hosting one of these for old time's sake, feel free to DM me that invite.
If that wasn't enough 90's for you, here's a playlist that will pump up the volume:
---