No Comments
Brothers Craft Brewing | Lil' Hellion Helles Lager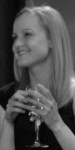 ABV: 4.6%
The term "little hellion" can only be used endearingly for this brew, from the Harrisonburg-based Virginia brewery. It's relaxing to drink, harbors a thoughtful approach to the style and is a flagship selection from Brothers Craft Brewing.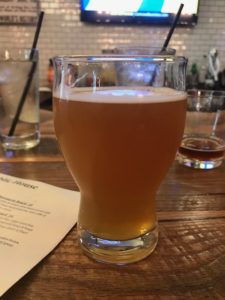 Lil' Hellion is a Helles lager, classically golden and straw-colored in hue. It's cloudy, slightly frothy and carries a bit of bounce on the tongue. This beer would likely be much preferred off the tap, where the extra head and lacing could be enjoyed (and gawked at).
Brothers, formerly known as Three Brothers Brewing, has been producing beer since 2012 and poured at the Great American Beer Festival in 2016. They are located in a former soda-bottling plant, boast their own bottling line and have a 15-barrel brew house. (Check out the great review from PorchDrinking contributor, Jenn Specketer, here.)
We tasted the beer at Bad Wolf Public House in Old Town Manassas, which featured a line up of all Maryland- and Virginia-based beers. Quite impressive (as was the food). The fresh lager ("Helles" means "bright" after all) paired easily with the plethora of food we sampled: beer cheese with salty breads and pretzels, salad with blue cheese and a Reuben sandwich.
It's an adaptable beer, bitter enough to stand on its own but doesn't need to. The malt is definitely subtle in this version, which is enjoyable as the summer sun seems to be better balanced with a hoppy beer.
https://www.instagram.com/p/BT2FIQogygG/
---