No Comments
2 Days, 2 Nights | New Orleans Craft Beer Scene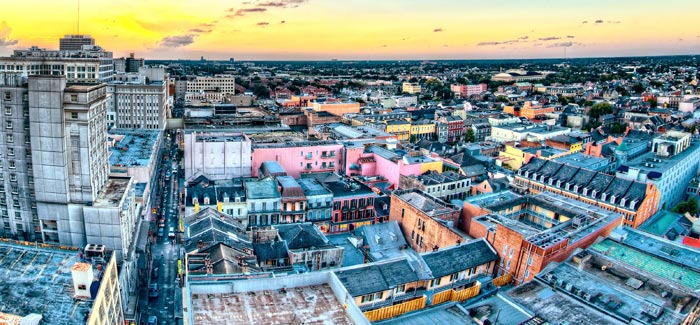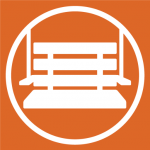 New Orleans, which has basically become my second hometown, continues to make its mark on the craft beer scene. Not only are more and more breweries opening, but the quality of the brews continues to improve.
Although I'm used to it at this point, New Orleans requires a small mental shift – things are a little bit slower, a little bit crazier, and a little bit weirder there.
Planning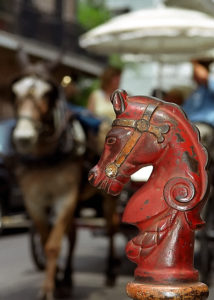 Honestly, you really don't want to go to New Orleans in the summer. If at all possible, try to visit between late October and mid-May.
The breweries all have weird days and hours, and even if something has posted open hours, they could decide to open late or close early on a whim. A lot of places in New Orleans are like that, so try to confirm before you head out via social media or a phone call.
Use Uber or the streetcar to get around. Parking is very difficult and/or expensive so you're better off without your own vehicle unless you're with a local./li>
Bring a phone with GPS for all your walking directions.
Stay alert. You don't want to be wandering around at night (or during the day) looking like an easy target.
Friday
Flying into New Orleans, you'll be hit with a wave of humidity as you step off the plane. If you are like me and have curly hair, expect it to expand to about 5x its normal size. I employ the use of hair ties, bobby pins, and headbands to help the situation. It's also helpful to embrace that "beach" look!
Afternoon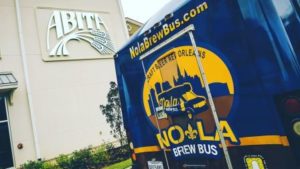 If you're going to head to Nola, you're probably thinking you should check out Abita. Abita is located in a very neat space across the lake and offers a unique brew-tour experience. I really recommend not worrying about driving or parking, especially considering you can drink nonstop in Nola with "to-go" cups, so book The Abita Experience & NOLA History Tour with Nola Brew Bus that operates every Friday at 1pm. For $70/pp this provides you with transportation to and from the brewery, which is located 42 miles from the city or about an hour drive each way, flights of beer at both Abita Brewing and Old Rail Brewing (Old Rail is just down the street from Abita), and a history tour of Nola from an official tour guide on your drive out. The tour concludes back in the Quarter at 5pm, so you still have the night to enjoy!
Evening
Since you're being dropped back off right in the Quarter, enjoy a beverage at Black Penny (your dropoff point) and then take a short .5mi stroll towards the River to check out Crescent City Brewhouse on Decatur Street. (And do NOT take any bets about "where ya got dem shoes" while there!). Here you can enjoy a bite to eat and grab a flight of their 5 signature brews in addition to a monthly rotating specialty beer. The menu features New Orleans standbys such as gumbo, alligator, crab cakes, po' boys, and jambalaya, in addition to classic fare such as burgers, sandwiches, and hot wings if you are traveling with pickier eaters.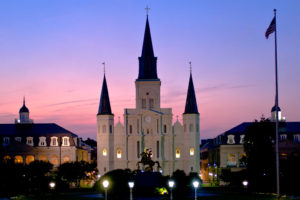 Next take a stroll 0.6mi up Decatur Street and take in the sights of Jackson Square and the St. Louis Cathedral to one of Nola's newest breweries, Brieux Carrè. They also offer flights and usually have 4-6 beers on rotation so you can try them all! My favorite was Three Threads, their Baltic Porter, but I would definitely give each one a chance. They all have very distinct flavors so there should be something for everyone!
Since you're in the area, if this is your first trip to Nola you probably want to experience Bourbon and/or Frenchman while you're here. There is a lot to see and do, but just try to stay safe, be aware of your surroundings, don't walk down any streets alone after dark, and be sure to take a safe ride back to your hotel. One of the mainstays is Pat O's, which I would recommend checking out at least once.
Saturday
Morning
Start your day off right with brunch at Casa Borrega, an excellent upscale Mexican restaurant which opens at 11am. Although their beer selection is more on the light cerveza side, the food is excellent and all margaritas are tasty. Plus they have a fun, welcoming atmosphere and I highly recommend the patio.
Afternoon/Evening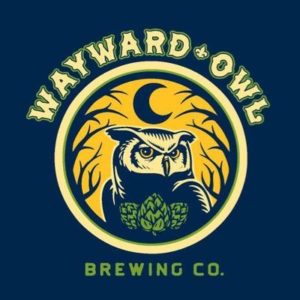 Continue on to begin enjoying your beers today with what is currently my favorite brewery in New Orleans, Wayward Owl Brewing Company. Converted from the historic GEM Theatre, they have a really great, fun space with a beautiful bar, and even preserved some of the old theater seats for seating. They open at noon, so you should get there shortly after opening. They basically have the best logo I've seen at a brewery so try to snag a coaster as a take home souvenir while there! The smell of malt hits you as you step in. Rotating food trucks are usually there on the weekends, and they'll let you order a pizza in or anything if you want! While my favorite was the Clean Slate IPA, all of their flagship brews are solid and deserve a try. Order a flight to enjoy a little bit of everything!
After that, Uber down to The Courtyard Brewery, which serves up not only their own brews, but ones from other craft breweries far and wide such as local brewery Parish, Ballast Point, Off Color, and Stone. Their beers rotate often so check their tap list before you go to scout out your favorites. They're open from 11am until 10:30pm, so you should have no trouble getting in. It's a pretty sparse set up, so don't expect anything fancy but it's worth a stop for at least one beer due to the selection.
After Courtyard head on down to Urban South Brewery, which has some pretty great brews. Be warned, they're set up in a large warehouse that magnifies the sun, so whatever it's like outside it'll feel at least ten degrees warmer inside (and I'm being generous saying only ten degrees). They offer flights, which are my favorite when checking out a new brewery so I'd recommend one or two of those to try everything. My favorite they offer is the Charming Wit, a "lighthearted white ale." So I'd recommend giving it a try.
I'm sure at this point you'll be jonesing for some food, so have no fear – I have something good in mind! Walk 1.2mi or Uber down to Nola Brewing where you can not only grab one (or more) flights to try their approximately 32 beers on draft, but also to pick up a plate from McClure's BBQ, located inside the tap room and some of the best BBQ in the city. Nola is well air conditioned with lots of seating, so you can enjoy a break after the warmer atmospheres of Courtyard and Urban South. The beer and BBQ has to be picked up at different registers, so order from the McClure's window and then from the bar (or vice versa depending on what you prefer).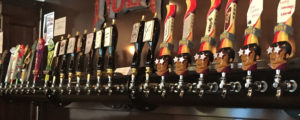 One more mile down the road is another of Nola's newest breweries, Port Orleans Brewing. They currently only offer three beers on draft, but that's probably good as the 5th brewery on your list for today. If you're still hungry, or didn't feel like picking up BBQ, they also offer some really solid food crafted to be perfectly paired with their beer at Stokehold, which shares its roof with Port Orleans.
Depending on how long you've enjoyed each brewery, you may either want to head back to your hotel to call it a day, or if you sailed through each brewery and have time, you can check out the evening jazz cruise that boards at 6pm on the Steamboat Natchez. It's a fun event sailing down the Mississippi River to music and a pretty unique New Orleans experience.
Sunday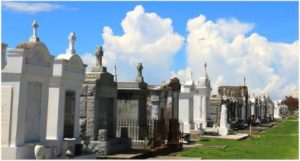 Before you head out on Sunday, stop in at The Avenue Pub, open 24/7/365 and enjoy their "Big Beer List." They have a small selection of food that's tasty and will send you out of New Orleans in a good mood.
Assuming you have more time and want to see more than just breweries, I'd recommend the St. James Cheese Company, The National WWII Museum, the Audubon Butterfly Garden and Insectarium, Aquarium, Park and/or Zoo, a stroll down Magazine Street, or a tour of one of the many above-ground cemeteries.
---