No Comments
Løkken Bryghus | Narvorn Coffee Whiskey Stout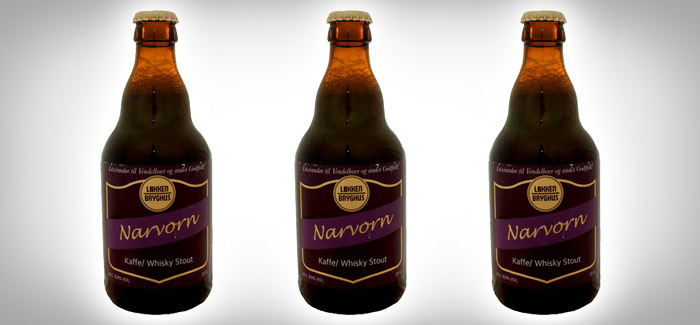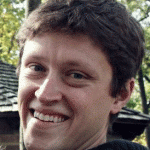 Ever since a 6th grade math teacher corrected the spelling of my name, I've had an itch to visit Denmark. Even though we all know the rhyme "I before E, except after C", the majority of folks named Niel in the States spell it backwards – Neil. But not me, regardless of what Mrs. Something-or-other seemed to think. I later learned that my family has roots reaching back to at least the early 1800s in the Danish countryside, the origin of this funny spelling. Which made me wonder, "Is there a land full of Niel's that spell their name the right way?" Fast forward 20ish years and I now live within an hour's flight of the homeland. And though I didn't find anyone sharing my first name, I did find lots of good beer.
We started in the capital city of Copenhagen but made our way to the charming beach town of Løkken on the west coast of the country. Naturally, one of the first orders of business was finding beer. As luck would have it, this sleepy village without a single traffic light DOES have a brewery. #TheBareNecessities. Løkken Bryghus is a small local spot turning out tasty batches of Danish brew. Though I tried as many varieties as I could find, today's showcase is about their Coffee Whiskey Stout – Narvorn.
I did reach out to the brewery for more background on the beer's name, with no response at the time of publishing, but the best sense I can make of it per Almighty Google Translate is that Narvorn refers to a person who "makes fun and fools" or "you can become a prince and make fun". Either way, I'm on board with the possibilities. At 6.9% ABV, you can become a fool and have fun quickly. But let me back up.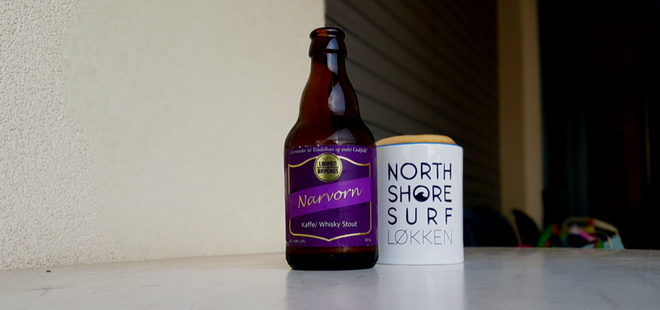 For a nearly 7% coffee whiskey stout, the beer has a fairly light body that goes down smooth.There are clear hints of my favorite spiritus frumenti, whiskey, both on the nose and in the slightly spicy finish. I noticed more coffee when drinking then sniffing and the bitterness of the beans blends with the pepperiness of the booze lending to a very pleasant bottle of brew.
I drank it out of a coffee mug both because it's a coffee beer and the mug came from the same lovely beachside community. In fact, the local surf shop – North Shore – where I picked it up, also serves beer. I've never seen this before but feel strongly that it should be implemented in surf shops worldwide. I paired all this with a mascarpone berry tart which could be thought of as dessert after dinner or straight up breakfast if you're into that sort of thing.
---