No Comments
Left Hand's Nitro Fest Brings Elevated Beer Festival Experience (Pour List)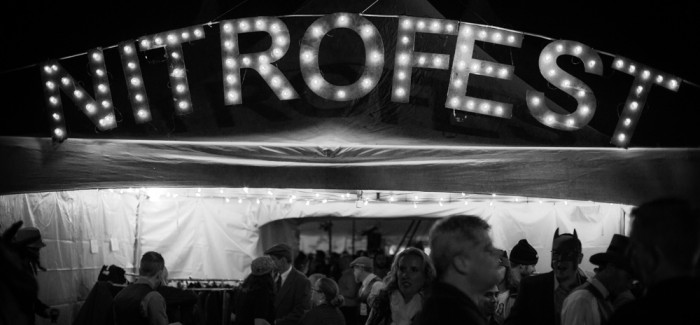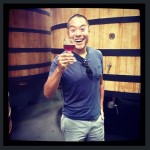 In 2017, beer festivals have become a dime a dozen, but the ability to create a standout, memorable event, either through the curation of an impressive pour list, creating an immersive attendee experience, or bringing on vendors and acts that add some extra star-power, can take the mundane, run-of-the-mill festival to legendary status. Left Hand Brewing is no stranger to pulling out all of the stops when it comes to throwing a beer festival. Whether it involves constructing a three story snowboard ramp in the middle of Longmont, CO, signing national bands such as Reel Big Fish, and Jeff Austin band to perform live, throwing a massive 8-act tribute band showcase, or throwing one of the state's largest craft beer Oktoberfest celebration, these festivals generally revolve around a uniquely curated beer lineup, big name artists, and creating an experience that attendees won't soon forget.
This Saturday's Left Hand Nitro Fest is the ultimate showcase of this type of fully immersive beer-event experience, featuring nearly 50 breweries, including four international breweries, over 70 nitro exclusive beers, circus acrobats, jugglers and performers, as well as nationally renowned band Lotus.
What: Left Hand Nitro Festival
When: Saturday, November 11, 2017 from 6 – 10 p.m.
Where: 700 Longs Peak Ave, Longmont, CO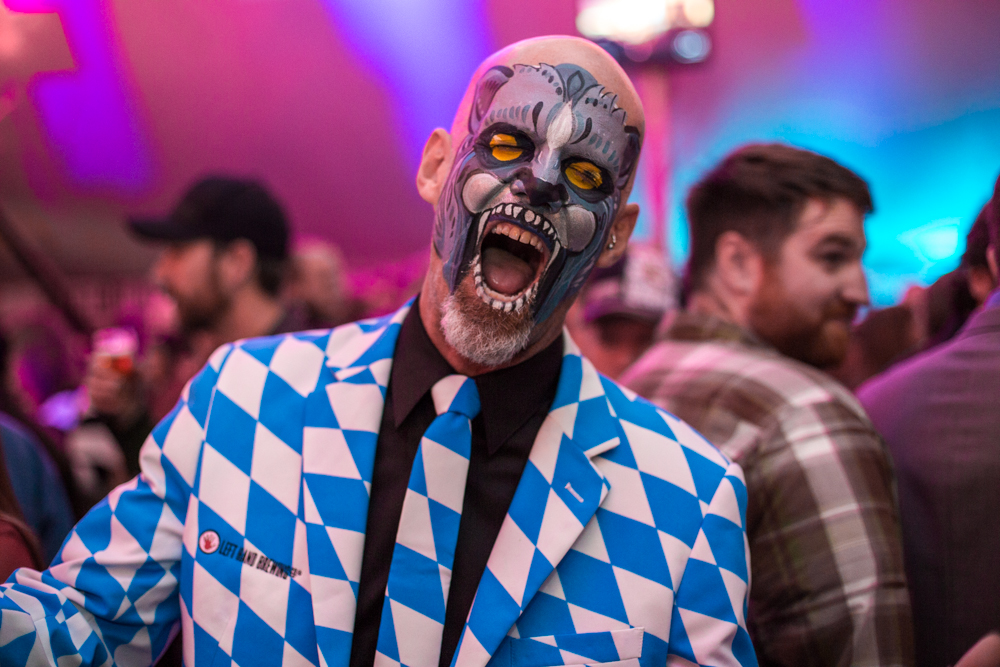 So what exactly is a Nitro beer? The process of nitrogenating beer, involves the use of introducing nitrogen bubbles to beer instead of the traditional route of injecting CO2 to carbonate beers. This creates for a smoother velvety finish. "In nitrogenated beer, a healthy percentage of large bubbles from carbonation are replaced with small nitrogen bubbles that rush to flee out of the beer when released into the glass. This fleeing out of solution creates the waterfall or cascade effect we so commonly think of when we see a Guinness or as I prefer, Milk Stout Nitro. As the cascade finishes, you'll observe a thick, creamy head on top. As the beer hits your pallet, the usual prickliness from carbonation is replaced with a velvety smooth experience on your tongue. Careful, you'll likely have a beer foam moustache," notes Left Hand's Community and Events Manager, Josh Goldberg.
Now in its 4th year, Nitro fest has grown from 20 breweries gathered under a small tent in Left Hand's parking lot to a massive production taking place in Longmont's Roosevelt Park. While the Cirque de Soleil-style circus acts have always been a mainstay of Nitro Fest, this year's event will include several participating breweries who have travelled from much farther reaches to showcase their beer including the likes of Metalman Brewing from Ireland, Mapgpie Brewing out of South Korea, Great Leap Brewing in China and DevilCraft Brewery from Japan.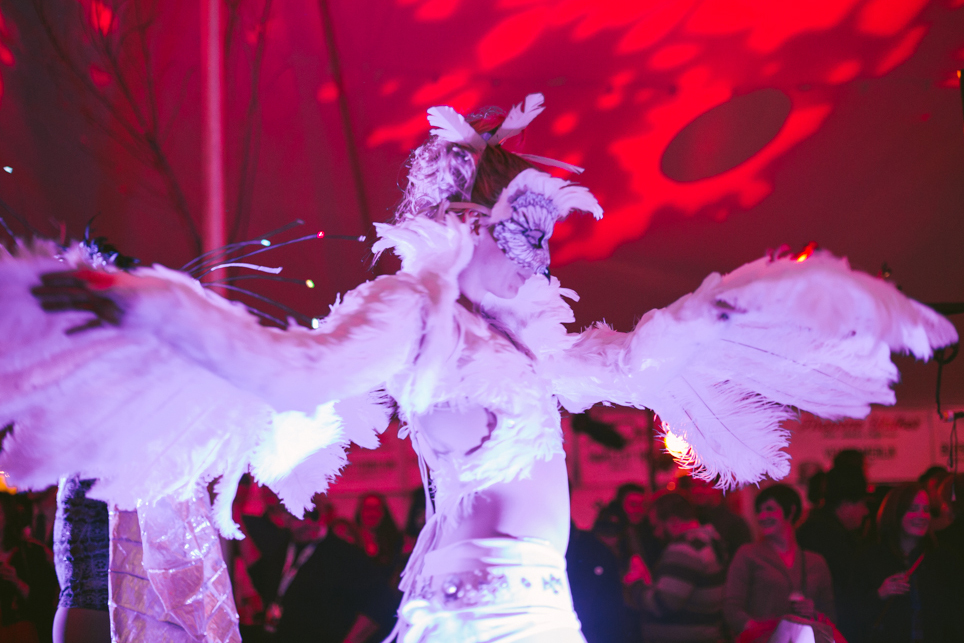 "As American brewers living and working in Japan, we always love to engage and work with our counterparts state-side," said Jason Koehler, co-founder of DevilCraft Brewery. "Besides the obvious Fantasyland atmosphere of the event itself, we are really looking forward to the camaraderie of meeting and hanging out with fellow brewers and industry professionals, and trying their unique creations at the event."
Tim Barber of Ireland's Metalman Brewing recalls first connecting with the Left Hand team in 2014 while visiting Boulder to check out a canning line. After touring the brewery the Metalman team remained close with Chris Lennert, Left Hand's COO. "We've kept in touch with Chris since then, meeting up for beers at Craft Brewers Conferences, welcoming him to our own brewery in Waterford and co-hosting a beer pairing dinner in Dublin earlier this year. We're even more delighted to have been invited to come to Nitrofest, where we'll be proudly representing Ireland and Europe!"
Tickets are currently available for Saturday's Left Hand Nitro Fest taking place from 6-10pm or for the Elevated Experience featuring early entry at 5pm. All proceeds go toward the Left Hand Foundation. Check out the pour list for Saturday's Nitro Fest (subject to change):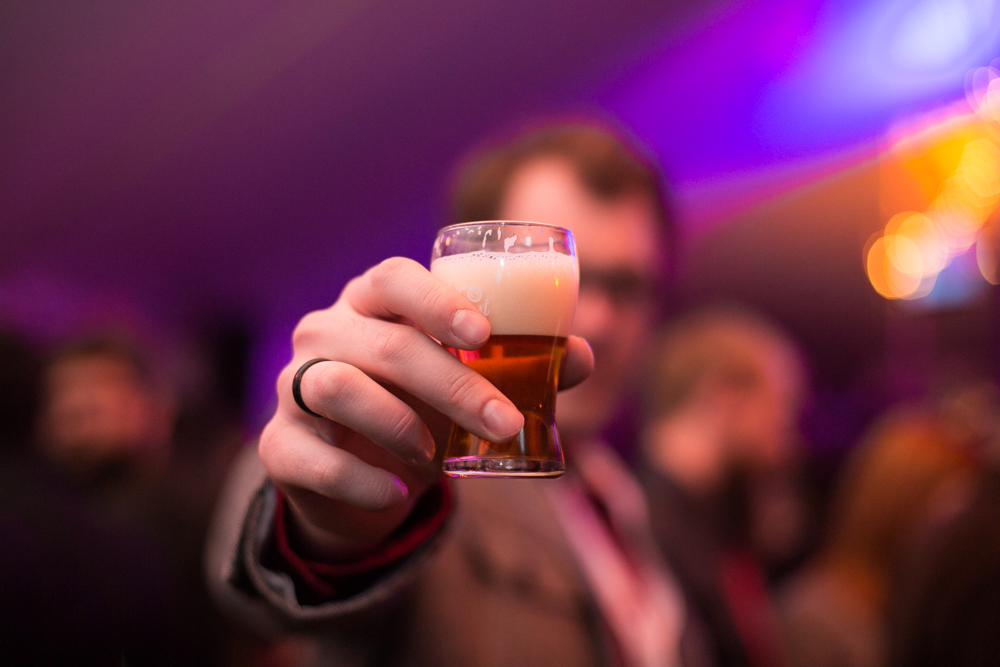 | Brewery | Location | Beer | ABV |
| --- | --- | --- | --- |
| 300 Suns | Longmont, CO | Salted Imperial Brown Ale | ?? |
| 4 Noses | Broomfield, CO | Laila Boss Russian Imperial Stout | 9.4% |
| 4 Noses | Broomfield, CO | Cinnamon Stout Crunch Stout | 9.4% |
| Alpine Brewing | San Diego, CA | Windows Up IPA | 7.0% |
| Big Thompson | Loveland, CO | The Light Side Mocha Cream Ale | 5.4 |
| Big Thompson | Loveland, CO | Bent Hook Best Bitter | 4.5 |
| Bonfire | Eagle, CO | High Desert Nitro Stout | 6.1 |
| Bonfire | Eagle, CO | Demshitz Nitro Brown Ale | 5.8% |
| Boulder Beer | Boulder, CO | Slope Style Red IPA | 6.4 |
| Boulder Beer | Boulder, CO | Shake Chocolate Porter | 5.9% |
| Bristol | Colorado Springs, CO | Laughing Lab Scottish Ale | 5 |
| Bristol | Colorado Springs, CO | Bee Hive Wheat Ale | 4.0% |
| Broken Compass | Breckenridge, CO | Coffee Chili Pale Ale | ? |
| Crazy Mountain | Denver, CO | Horseshoes & Hand Granades ESB | 6% |
| Crazy Mountain | Denver, CO | Cara De Luna Black Ale | 5.0% |
| Declaration | Denver, CO | Bus Stout | 6.60% |
| Declaration | Denver, CO | Hardtack Copper Ale | 5.2% |
| Declaration | Denver, CO | Mile Highlander Scottish Strong | 8.0% |
| DESTIHL | Normal, IL | Moonjumper Milk Stout | 6.10% |
| DevilCraft | Tokyo, Japan | Left-Handed Devil Mocha Java Milk Stout | 5.80% |
| DevilCraft | Tokyo, Japan | Escape Pina Colada Pale | 6.8% |
| Dogfish Head | Milton, DE | Oak Aged Vanilla Worldwide Stout | 18.0% |
| Epic | Denver, CO | Brainless Raspberries | 11.0% |
| Epic | Denver, CO | Hopulent IPA | 9.0% |
| Firestone Walker | Paso Robles, CA | Nitro Merlin Milk Stout | 5.5% |
| Fremont | Seattle, WA | Brew 2000 English Barleywine Aged in Heaven Hill Bourbon Barrels | 12.80% |
| Fremont | Seattle, WA | Coffee Cinnamon B-Bomb Bourbon Barrel Aged Winter Ale with Coffee and Cinnamon | 14.0% |
| Gigantic | Portland, OR | Gigantic IPA | 6.90% |
| Gigantic | Portland, OR | Most Premium Russian Imperial Stout | 10.0% |
| Great Divide | Denver, CO | Velvet Yeti Stout | 5.0% |
| Great Leap | Beijing, China | Liu the Brave Stout | 6.50% |
| Great Leap | Beijing, China | Honey Ma Gold | 6.3% |
| Gunbarrel Brewing | Gunbarrel, CO | Holee Cow Lactose IPA | 7.5% |
| Horse & Dragon | Fort Collins, CO | Whistle Blast Honey Brown | 6.3% |
| Horse & Dragon | Fort Collins, CO | H+D Snug Vanilla Caramel Double Cream Ale | 8.5% |
| Left Hand Brewing | Longmont, CO | Sawtooth Amber Ale | 5.3 |
| Left Hand Brewing | Longmont, CO | Milk Stout | 6.0% |
| Left Hand Brewing | Longmont, CO | Wake Up Dead Russian Imperial Stout | 10.2% |
| Left Hand Brewing | Longmont, CO | Bittersweet Imperial Milk Stout | 8.9% |
| Left Hand Brewing | Longmont, CO | Barrel Aged Belgian Dubbel | ? |
| Left Hand Brewing | Longmont, CO | Cream Ale | 4.7% |
| Liquid Mechanics | Lafayette, CO | Chocolate Coconut Porter | 8.60% |
| Liquid Mechanics | Lafayette, CO | Peanut Butter Porter | 8.6% |
| Little Machine | Denver, CO | Tractor Beam Oatmeal Stout | 6.3% |
| Magpie | Seoul, South Korea | Winter Warmer Barleywine | 9.20% |
| Magpie | Seoul, South Korea | First Train, Coffee Baltic Porter | 8.0% |
| Melvin | Jackson, WY | Scenario Robust Porter | 6.0% |
| Metalman | Waterford, Ireland | Ironmonger | 6.5% |
| Mikkeller | San Diego, CA | Raspberry Blush Berliner Style Weiss | 4% |
| Mikkeller | San Diego, CA | Windy Hill Hazy IPA | 7.0% |
| Mountain Sun | Longmont, CO | Isadore Java Porter | 5.80% |
| Mountain Sun | Longmont, CO | Chocolate Dip Stout | 6.3% |
| Odell | Fort Collins, CO | Cutthroat Porter | 5.1% |
| Oskar Blues Brewery | Longmont, CO | | |
| Platt Park Brewing | Denver, CO | Madagacar Dream, Vanilla Cream Ale | |
| Platt Park Brewing | Denver, CO | The Moo Lab, Dark Chocolate Stout | |
| Ratio Beerworks | Denver, CO | Darklands Dark Lager | 6.30% |
| Shoes & Brews | Longmont, CO | Lumbersexual Winter Warmer | 6.5% |
| SingleCut | Astoria, NY | Eric More Cowbell Chocolate Milk Stout | |
| SingleCut | Astoria, NY | Dean Mahogony Pale Ale | |
| SKA | Durango, CO | Nitro Euphoria Winter Pale Ale | 6.10% |
| SKA | Durango, CO | Bump & Grind Imperial Coffee Cream Stout | |
| St. Vrain Cidery | Longmont, CO | Chokeberry Dry Cider | 6.9% |
| Stone | Escondido, CA | Xocoveza Nitro Stout | 8.1% |
| Telluride | Telluride, CO | Face Down Brown Ale | 5.7% |
| Two Roads | Stratford, CT | Irish Exit Dry Irish Stout | 4.60% |
| Two Roads | Stratford, CT | Lil' Timmy English Pale Ale | 4.5% |
| Upslope | Boulder, CO | English Pale Ale | 5.90% |
| Upslope | Boulder, CO | Irish Stout | 4.1% |
| Verboten | Loveland, CO | Coffee Milk Stout | 6% |
| Verboten | Loveland, CO | Cherry Angry Banjo Kentucky Common | 5.8% |
| Wibby | Longmont, CO | Double Dunkel Dark Lager | 7.5% |
| Wiley Roots | Greeley, CO | Something Came in the Mail, Hazelnut & Almond Porter | 7% |