No Comments
New Belgium Brewing | Honey Orange Tripel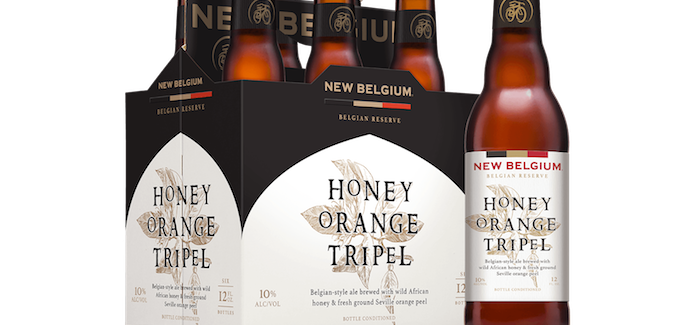 When you think of the holidays, what memories come to mind? I think of the smell of fresh-baked chocolate chip cookies with burnt edges because my mom left them in the oven too long. I remember the Christmas presents constantly needing protection from our 100-pound Golden Retriever, who had a particular proclivity for shaking and tearing the wrapping paper off the gifts like he was hunting live game. Most of all, I love bringing fresh, delicious flavors of the season to all of the holiday festivities, for everyone to try. This year, I have found my beverage of choice for our new annual Christmas party beer sampling – New Belgium Brewing's delicious Honey Orange Tripel.

New Belgium's Belgian Reserve series was created to represent the great lengths the brewery is prepared to go to in order to bring you, the consumer, a beer that is both carefully sourced and brewed with sophistication. The first installment of the series was the Sour Saison, New Belgium's first-ever year-round, traditional sour ale. The saison was created by blending a French oak barrel-aged sour ale with a champagne-like Farmhouse Ale. The Honey Orange Tripel arrived on the market this month as the series' newest installment. This Tripel artfully represents the Belgian-style that is true to the brewery's roots.
ABV: 10%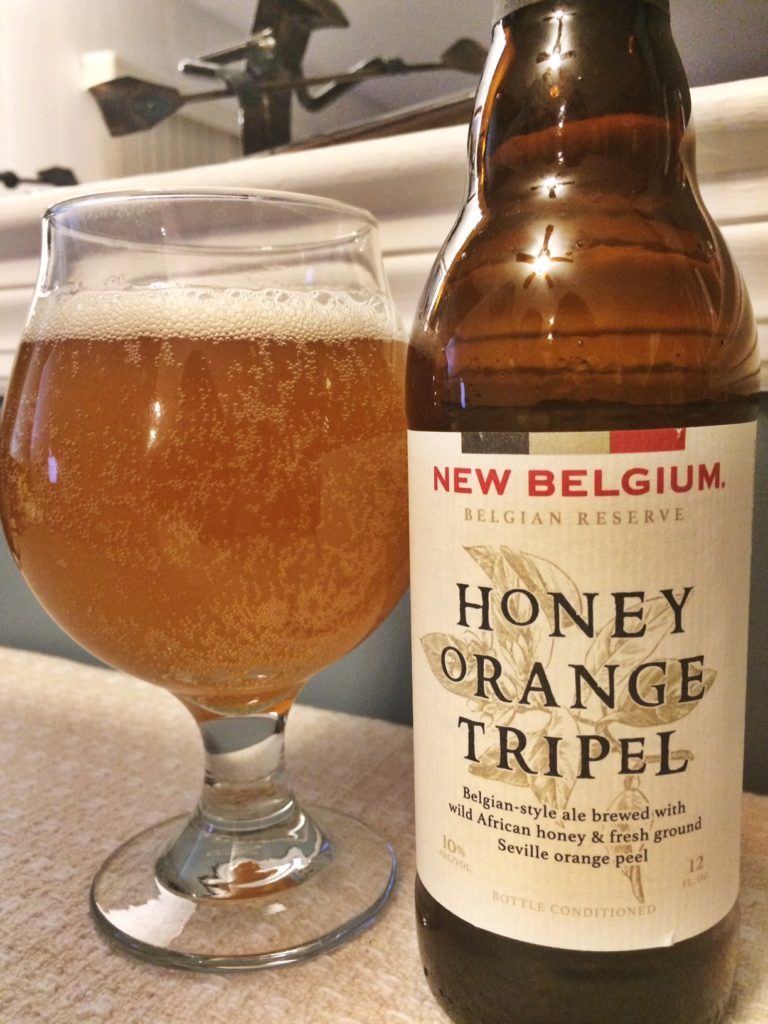 Honey Orange Tripel was made with conscientious sourcing of only the freshest ingredients. Wild honey and Seville orange peels were used in the careful crafting of this Belgian-style Tripel. The aroma of sweet, fruity notes is very apparent as you pour this crisp brew into your oh-so-handy goblet. The first sip is full of refreshing honey flavors followed quickly with a slight peppery finish. The peppery notes will soon become more mellow with each consecutive sip and the sweet honey notes become more apparent. The finish from the second sip on is quite smooth and the overall mouthfeel is very warm. The common yeasty flavors of a Tripel remained from start to finish, yet no lingering booziness was obvious.
Inspired by Belgian Golden Strong Ales, I have a feeling this Honey Orange Tripel could easily become the best part of seasonal celebrations this year. Turn your boring ol' meat and cheese tray from a zero to a perfect ten by adding prosciutto and creamy brie, both of which will complement the sweet, peppery notes in the Honey Orange Tripel perfectly. Or, do what my family does on Christmas and make toasted ham and sharp provolone sandwiches on Amoroso rolls. Whatever, it's not fancy but it is still going to taste amazing with this beer.
Honey Orange Tripel is available In 12oz And 22oz Bottles Year-Round. Check out this link to find a distributor near you.
Featured Image Credit: New Belgium Brewing Co.
---