No Comments
A Beer Insider's Road Trip Guide to Northern California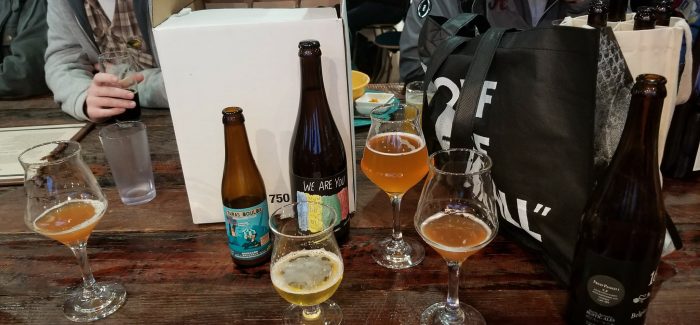 For most, the foray into the world of beer trading is swiftly met with an introduction to the secondary value world, as that perceived value tends to drive the trading market. Fortunately, there are still areas free from the shackles of "me first" mindset. Luckily, through my own beer journey, I've been fortunate enough to find a small group that acts as a family. While the group mostly allows us to maintain connections online and send each other beers as presents, surprises, and BIFs (beer it forward, essentially chain mail but with beer as presents); recently I have focused my domestic travels on meeting these people in person. With SF Beer Week in progress and more than a half dozen faces I had yet to meet in person, I "sailed off for the San Francisco Bay".
"Ride, captain ride upon your mystery ship. Be amazed at the friends you have here on your trip."
Minutes before shutting down into airplane mode on the DIA tarmac, I received a message from Samson (a member of the aforementioned group) whom I was planning on meeting after arriving. He was messaging to inform me not to concern myself with a ride from SFO to his place in Mission, because he had arranged for his mother to transport me. To my delight upon landing and regaining service, I was notified by the group of friends I was meeting, that Wednesday we'd be travelling a little over an hour south of SF to visit Sante Adairius Rustic Ales (SARA), a perfectly timed trip to coincide with their second incarnation of We Are You, a Saison brewed in collaboration with Side Project, Jackie O's and Tired Hands.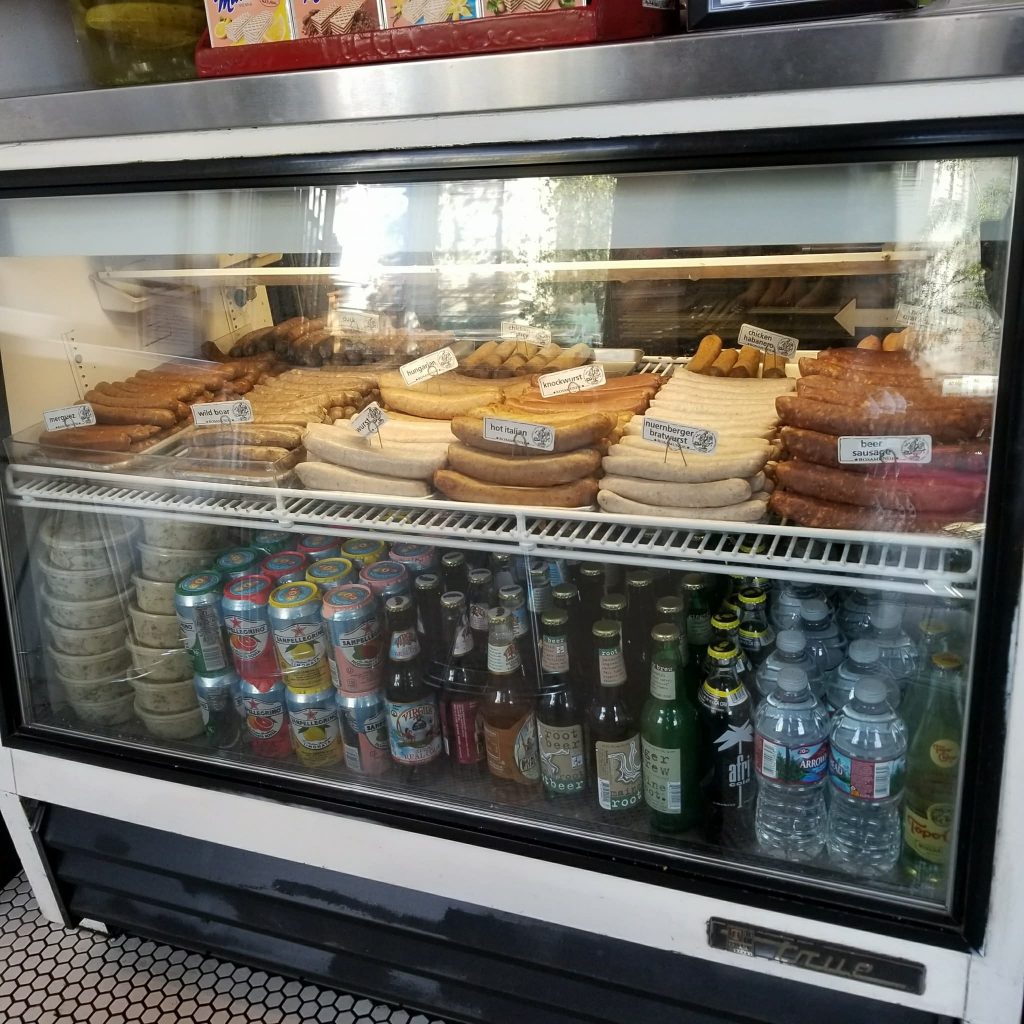 After a quick east coast/hazy IPA (which became a theme on this trip) Samson and I headed for Toronado SF to begin the night in downtown San Francisco. After a sausage from Rosamunde Sausage Grill, an eatery that is essentially inside of the Toronado, we were ready for some beers. Not long after we gained another member of our group, Craig, who I had actually met when he previously stayed with me on a vacation to Colorado. This is when the plan is established to both head to Mikkeller SF,  and end the night by returning to Toronado for a Cable Car Ale, a beer brewed by Lost Abbey, specially for the Toronado.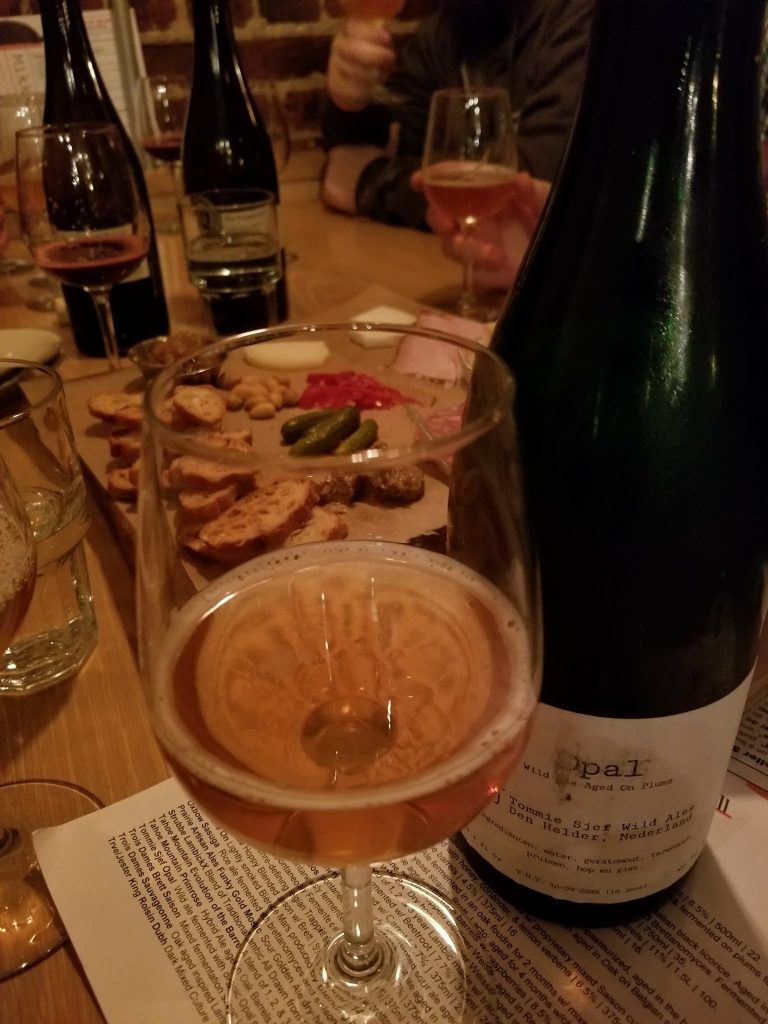 The area surrounding the Mikkeller bar was not the safest, but once inside, I was immediately transported back to Copenhagen. Although the bottle list had some great options, there was a selection I did not expect to see, and couldn't order fast enough. Opal from Tommie Sjef Wild Ales, a plum, lambic-inspired beer brewed by a mostly unknown brewer and blender named Tommie Sjef. Tommie was recently voted one of the best new brewers in the world 2017 by RateBeer.com. As the theme of adding another member from our group at each new bar continued, we were met by Sonny. Sonny would be my host for the week, as he invited me to stay with his family to avoid the burden of boarding in the city.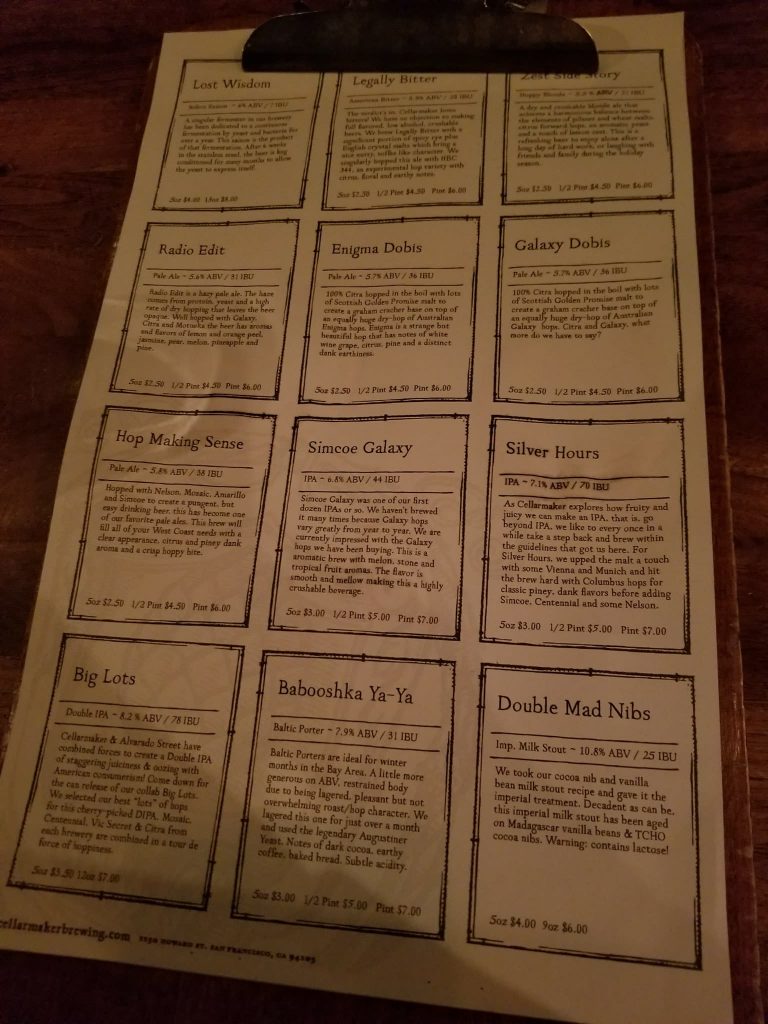 The next stop and my first brewery for the trip, was Cellarmaker Brewing Co, a small shotgun style bar/brewery maybe 25 feet wide. It was standing room only when we arrived at 7 pm on a Friday night, and after a short wait to get in, we were able to get ourselves situated with some pours. My favorite, and maybe just because of the Talking Heads reference, was Hop Making Sense. There was some savvy merchandise on sale from a release the week before, a collaboration with Alvarado St Brewing Co (who I had plans to visit Tuesday) called Big Lots. The most popular item was a toaster that toasted "Hops to the dome" into your bread, but sadly that sold out the day of the release.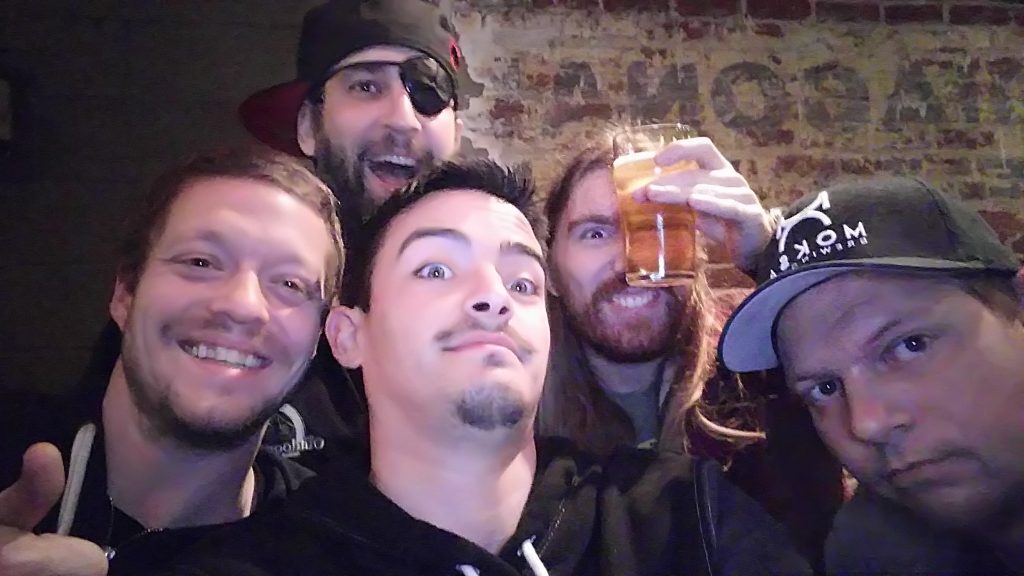 We added one last member from the beer group at Cellarmaker, Jeff, who would also be my guide for the next day. He and some friends of his had arranged for a day trip to Salt Point State Park to go foraging for mushrooms. After finalizing plans for said day trip, we moved on to finish off the night with the aforementioned bottle of Cable Car Ale and to celebrate being together.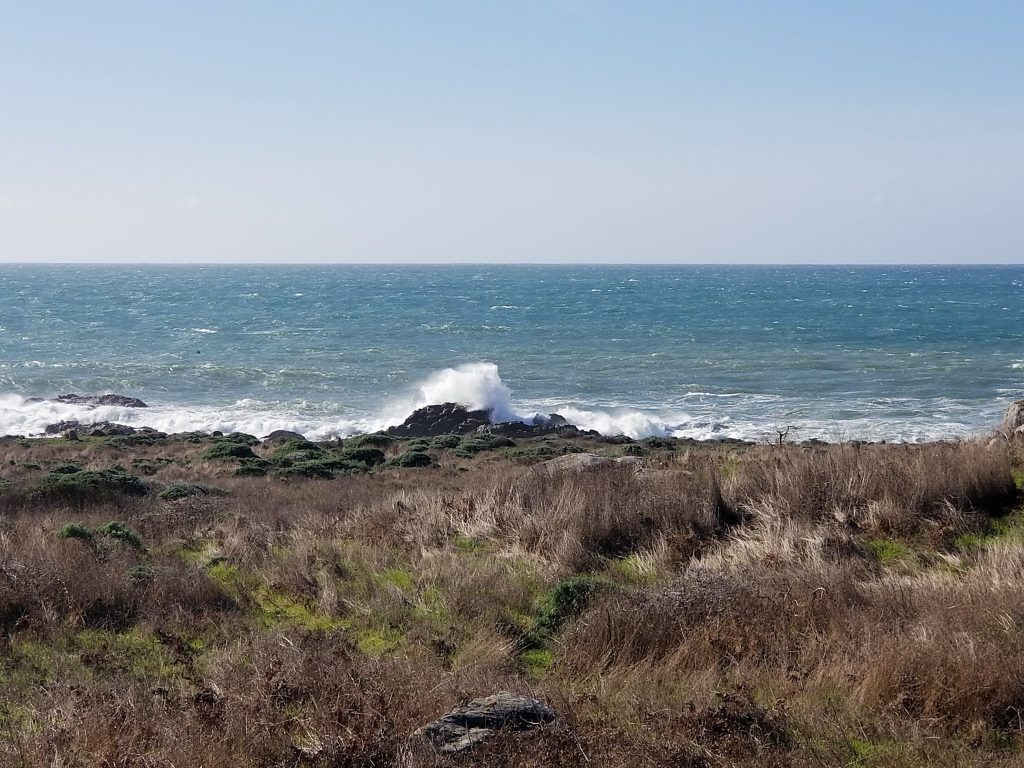 The drive from Oakley, CA where I was staying with Sonny (people who I had never met, yet welcomed me into their home with open arms) to the coast and Highway 1 was a beautiful sojourn that took Jeff and me through all kinds of topography. When we arrived at the park, I had no idea what to expect or what I was supposed to look for. This was something I had never done and wouldn't have thought to do, but I like to incorporate at least one of those activities into a trip, its good to get out of your box and typically make for a good story.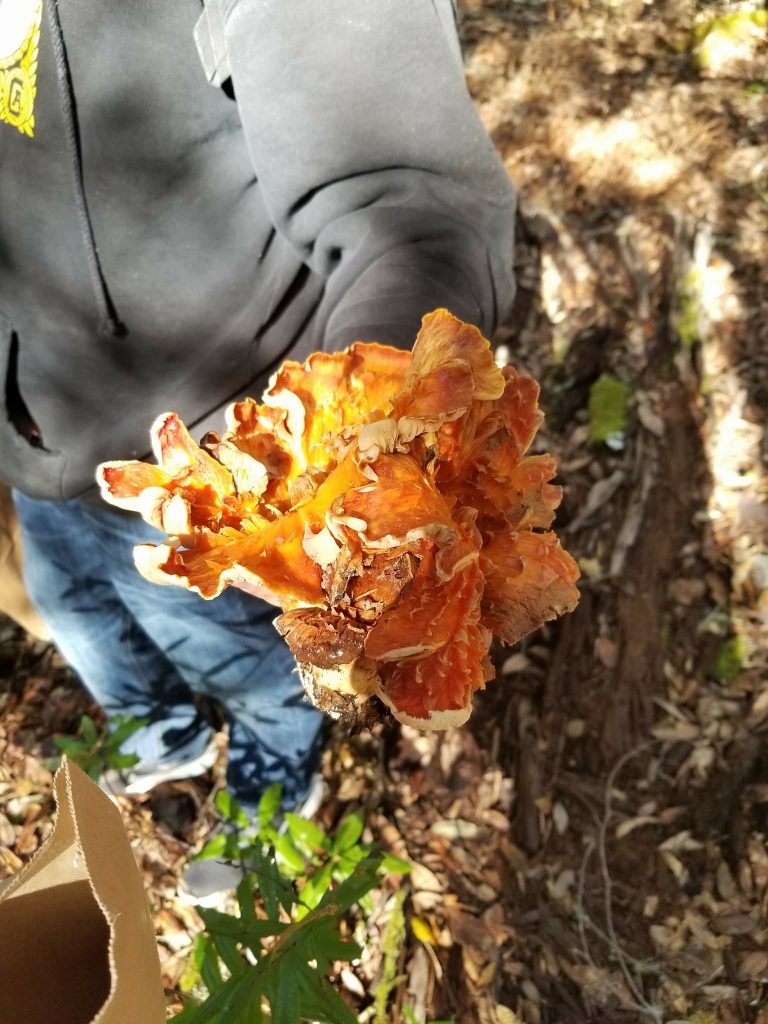 With a bottle share planned in the evening, we had to cut things off in the woods and head home, but by the time we were done, I learned a lot about foraging and how to spot wild, edible mushrooms. Our drive back to Vacaville (where the bottle share was being hosted) took us past Beercraft, a hip little bar with a pretty solid list of beers to-go, where we stopped for a couple pours after a long day. The bottle share was a chance to see a couple members of the group who I didn't have time to see otherwise, and a part of beer culture that really brings people together.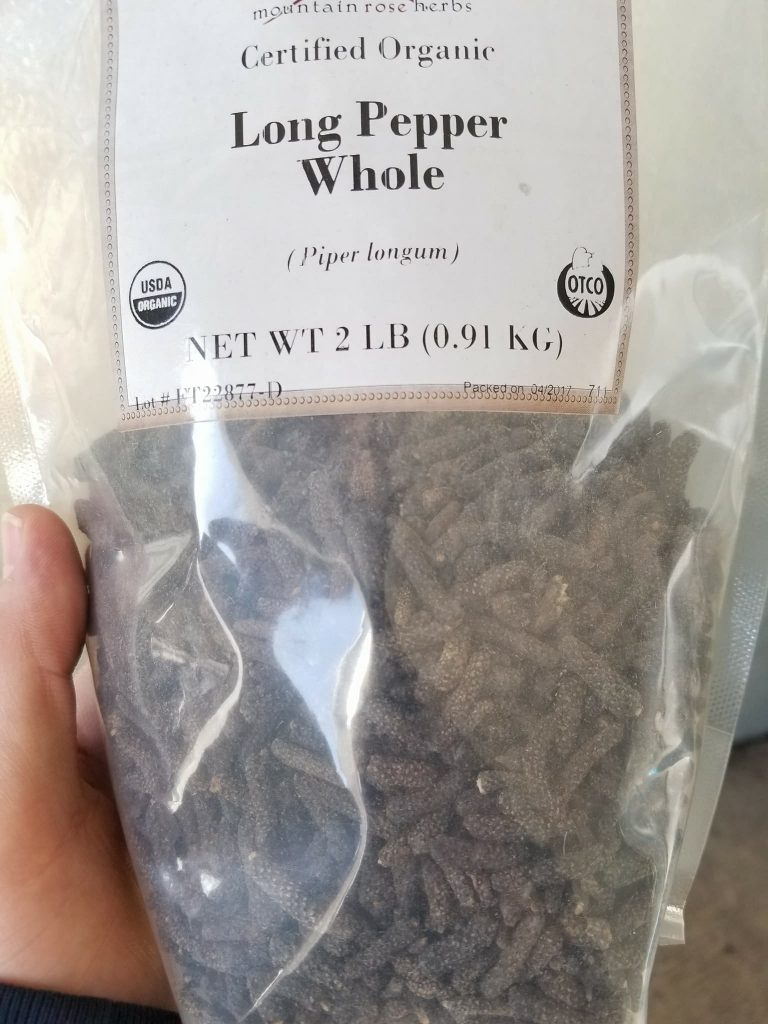 Sunday began with a meeting with Alec Stefansky from Uncommon Brewers in Santa Cruz. Alec is doing some unique, and as the name indicates, uncommon things with ingredients and styles. I was personally very fond of the Long Form Tripple, a Belgian-style Tripple with Long Pepper. While our meeting had to be cut short, I found myself wanting to talk beer with him for much longer. Uncommon does not operate as a tap room, but you can find their beers in Santa Cruz County, as well as some other places along the coast. A fun fact I left with though: The system that Alec was brewing on when he opened the brewery is currently making beer at SARA.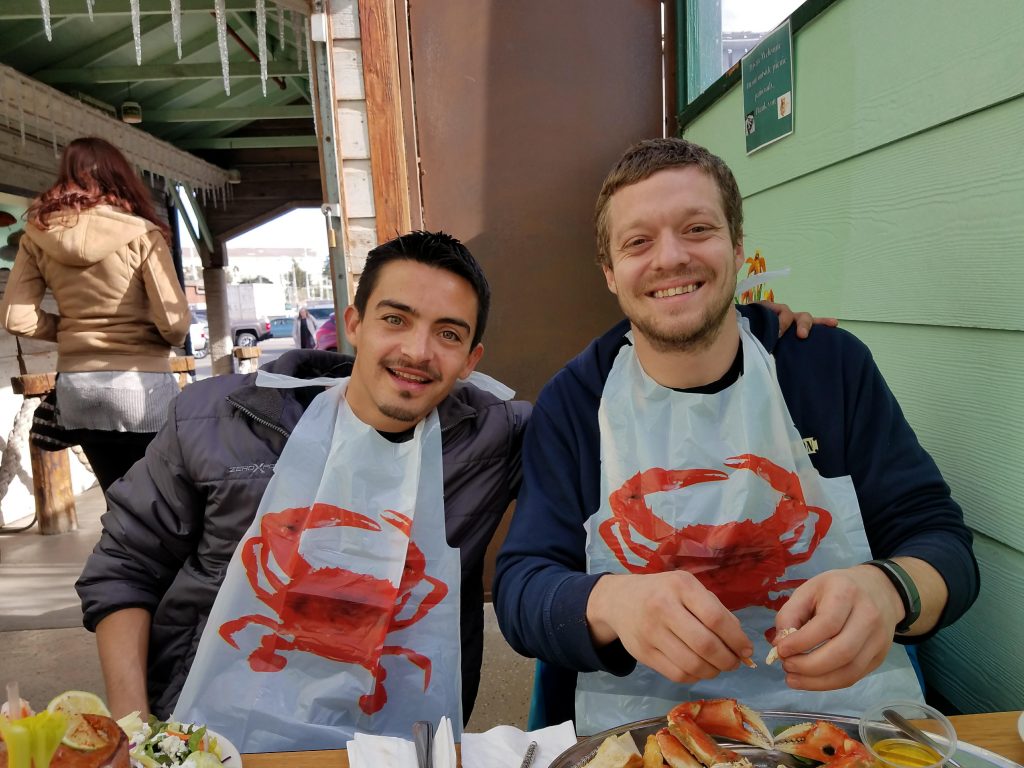 Focused on seafood for meals when I had time, a drive down to Phil's Fish Market in Moss Landing was in order. Being at one of the premier seafood regions in the area, I splurged and went for the Dungeness crab and a cup of New England clam chowder and they did not disappoint.

Up next was the main event planned for the day, a sunset share at Manresa beach with a couple friends from our group that live in the Santa Cruz area, Michelle and Todd. Joined by Jeff again (a sign of how far these friends were willing to drive to spend time together) we finished off the sunlight of the day with picturesque scenery. Although chilly in January, the scenery was still breathtaking.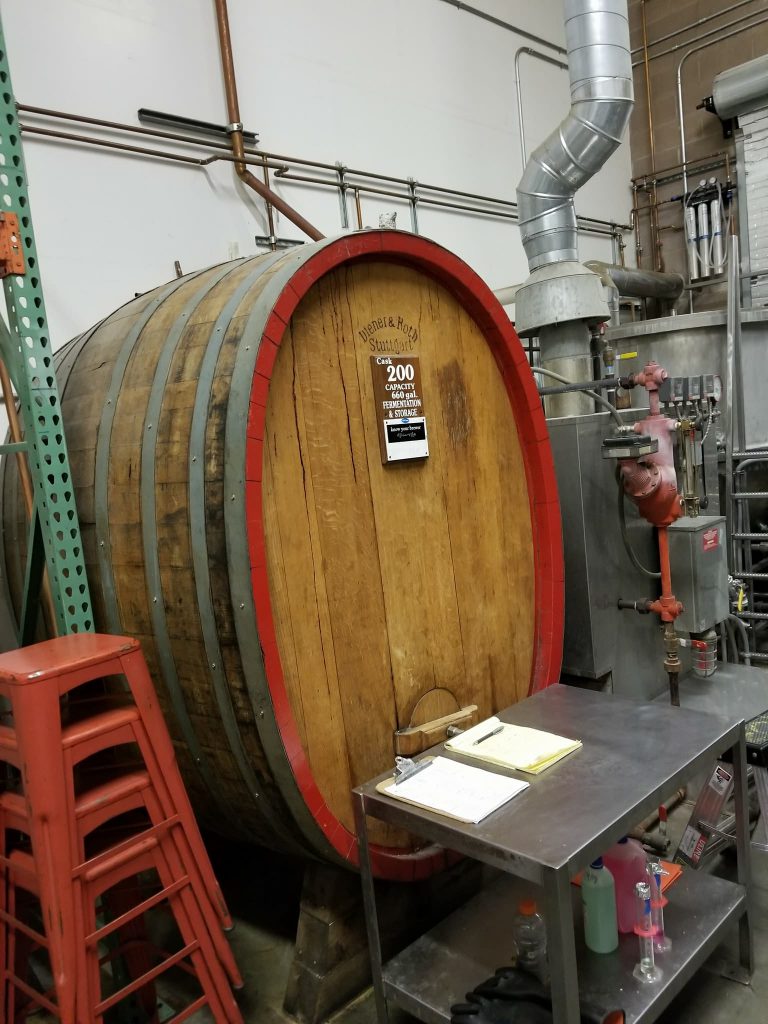 When being so close to greatness, an obligatory trip to SARA was in order. Having friends so close to the brewery, I made sure to get a couple taproom only selections that I couldn't get otherwise. The Vanilla Joe, a Belgian-style porter with coffee and vanilla; and 8th and Broadway, a Saison brewed with fresh raspberries for The Trappist's 10th Anniversary, made for a perfect contrast to finish off the night.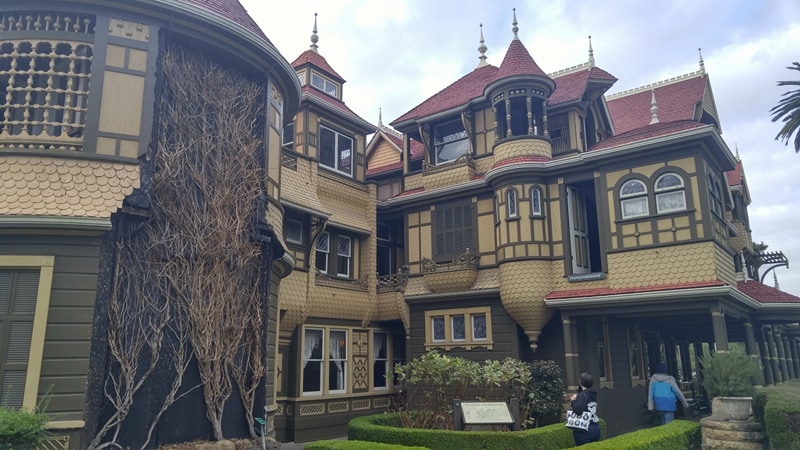 Monday provided the perfect opportunity for a break from the beer activities and we ended up deciding on the Winchester Mystery House. The 160 room mansion was the home of Sara Winchester, the heir of the Winchester Arms company and now hosts daily tours. With a movie starring Helen Mirren (currently in theaters) about to be released, they were offering an additional leg of the tour that took us into areas seen by few including the basement and the 4th floor. Sadly restrictions forbid photography inside of the house, but I would file the tour in the category of something everyone should do once, if you visit the area.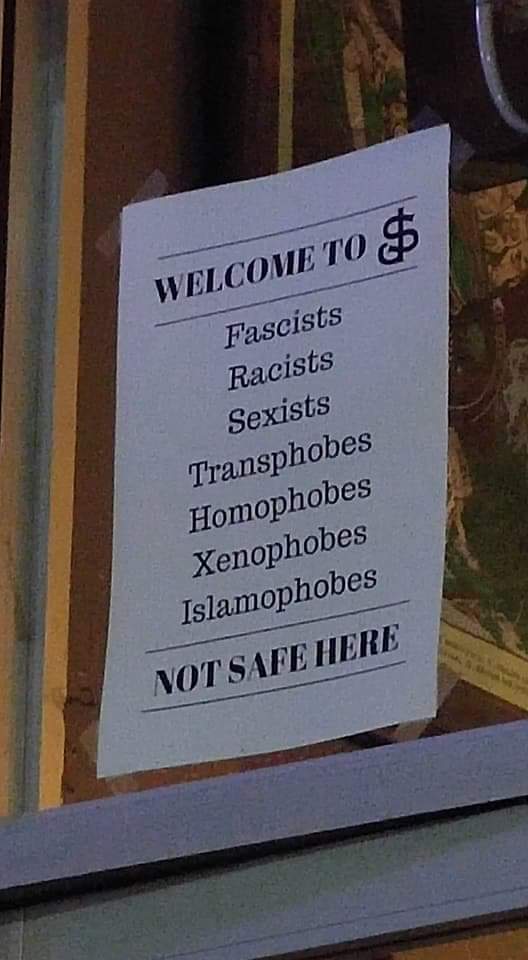 Before getting into the local beer bar scene in San Jose, we stopped for dinner at Harry's Hofbrau, which felt like if Golden Corral had a solid taplist and was owned by your favorite German relative. While I wouldn't go out of your way for a visit, the food and beer were both solid. By the time we finished with dinner on a Monday night, the options were beer bars, not breweries, but downtown San Jose hosts a collection of spots all within walking distance of each other. ISO Beers Beer Bar & Bottle Shop, Original Gravity Public House, and Good Karma all had solid selections and their own unique decor/style.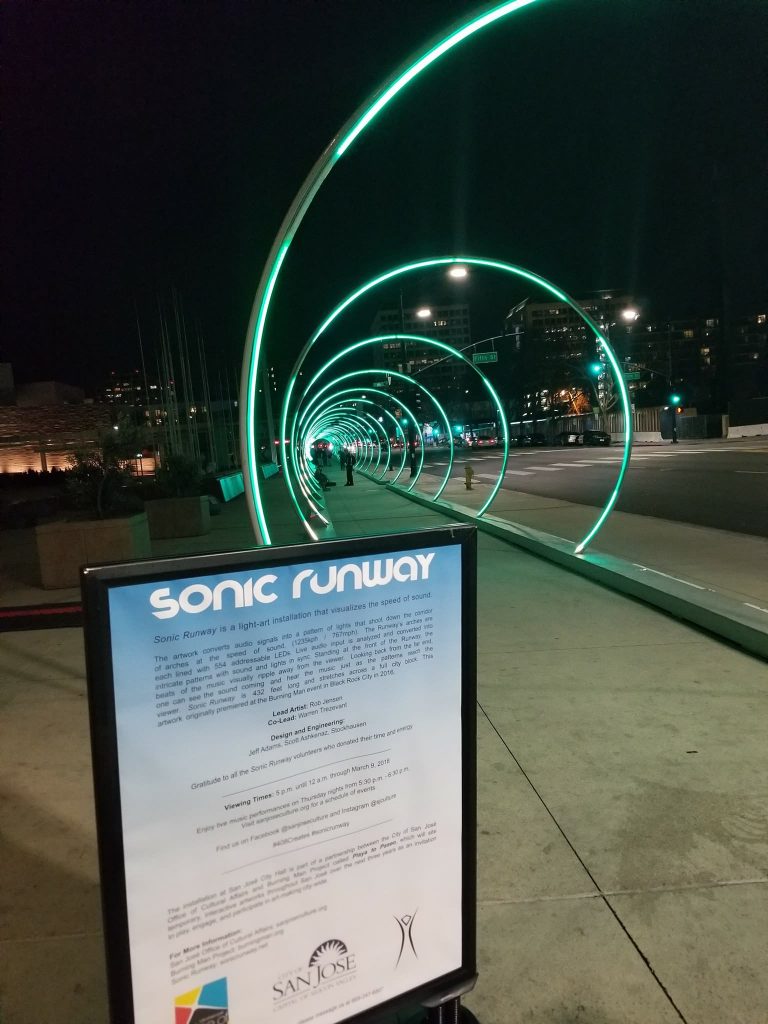 One thing I did not expect to see was the Sonic Runway (click link for video), adjacent to San Jose City Hall, next to ISO Beers. The Sonic Runway is a one-block stretch of LED rings that you can walk through and are set to music playing from speakers lining the runway. Although it seemed to be an gathering point for homeless in the area, I felt completely safe while walking it.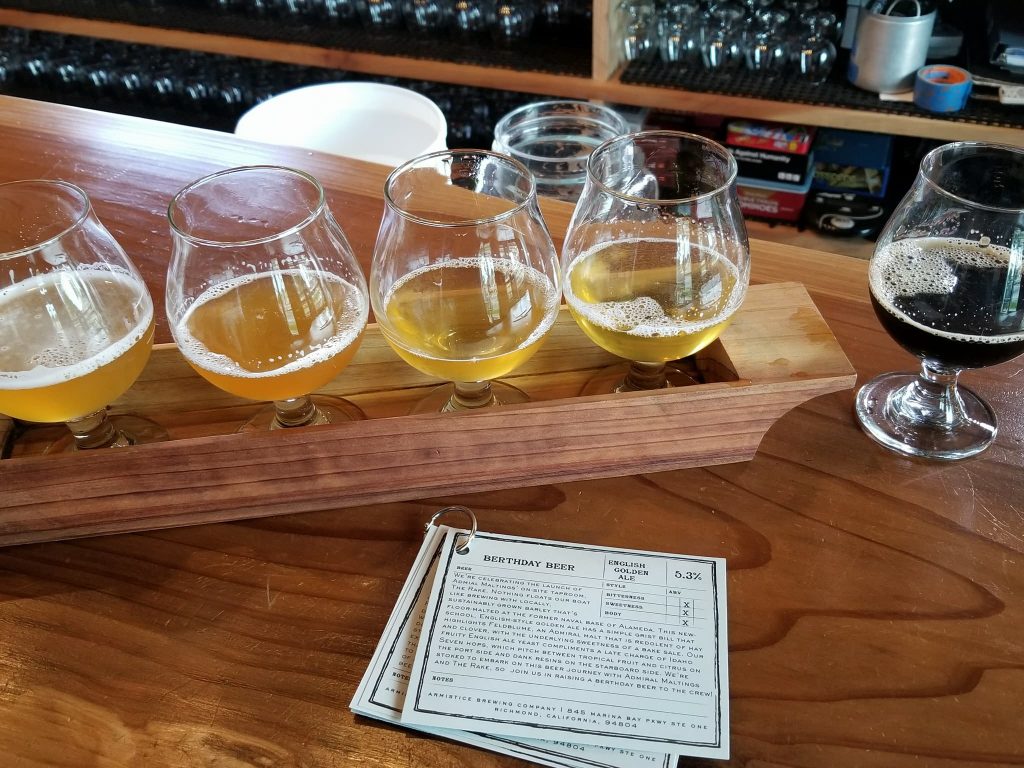 Jeff suggested I visit Armistice Brewing, a brother/sister ran brewery in Richmond, CA. Armistice just opened in August last year but is brewing an array of good beers. The story of Alex and Greg Zobel as brewers begins with the gift of a home brewing kit as an olive branch (hence the name) to end a conflict between the two while their mother was sick. Armistice doesn't have any "core" beers (they have only re-released two beers), but they make sure to keep a good variety (light, dark, hoppy, etc) at all times. The Citra Murkin IPA that I was sent home with a crowler of holds its own in the world of hazy IPAs.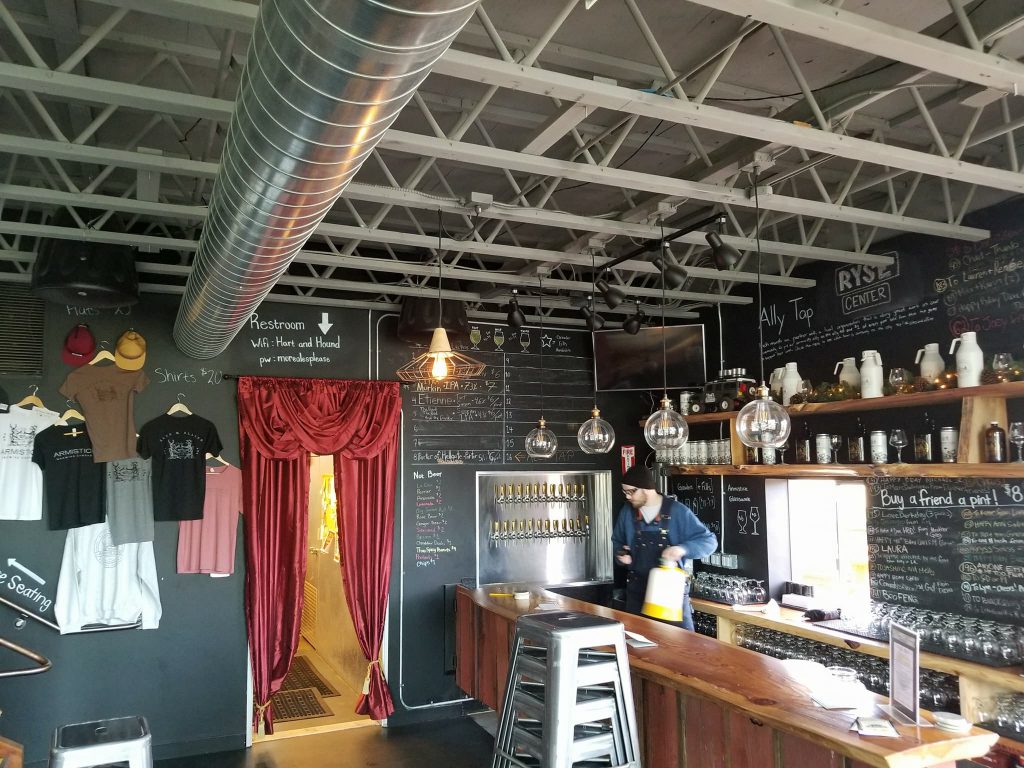 During the time I spent with the Zobels they made the first of many references i would hear on my trip to Admiral Maltings, a new malting facility in Alemeda, CA. Admiral is both the first malting facility to open in California since prohibition that uses 100% organic all California sourced barley (mostly within 60 miles), and practices traditional malting practices. Armistice is one of a few breweries I talked to that mentioned being excited about not only having a local maltster, but being able to make a 100% California beer.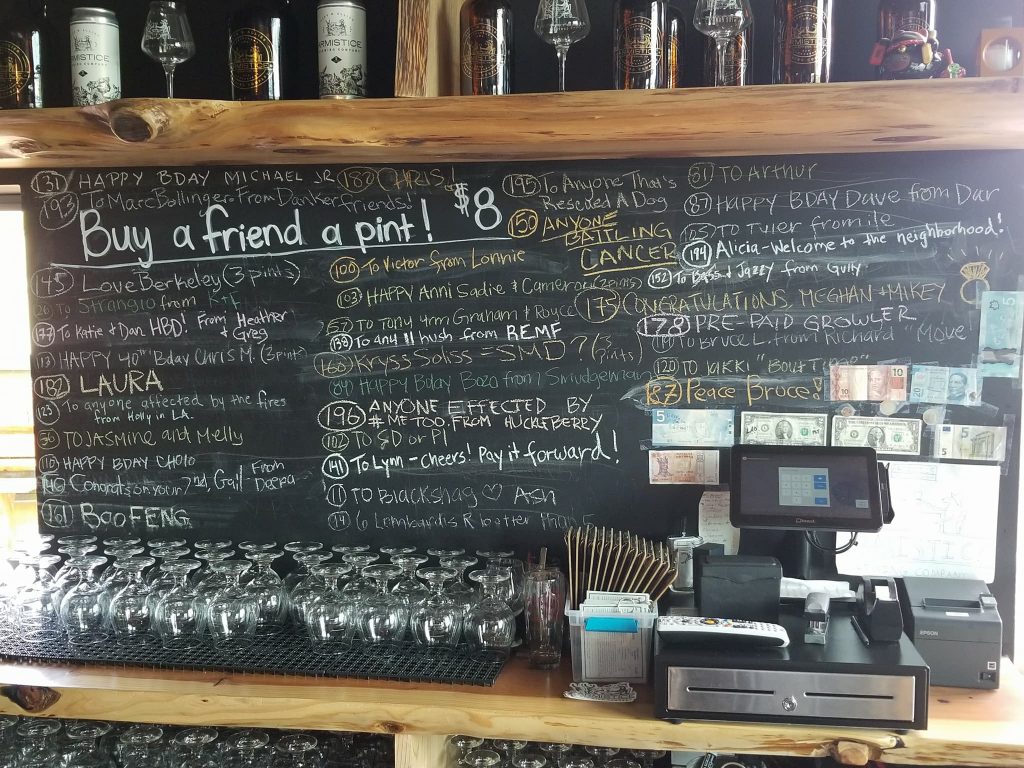 Alex and Greg were also kind enough to let me taste a couple beers being released for beer week, a boysenberry milkshake IPA with Mosaic hops and a couple versions (stainless and Cherrywood smoked bourbon BA) of Russian Imperial Stout with names you have you see (and say) for yourselves. With only six months of being open to the public, Armistice looks like they already have a firm grasp on the direction they want to go moving forward, and they have me excited for a return visit.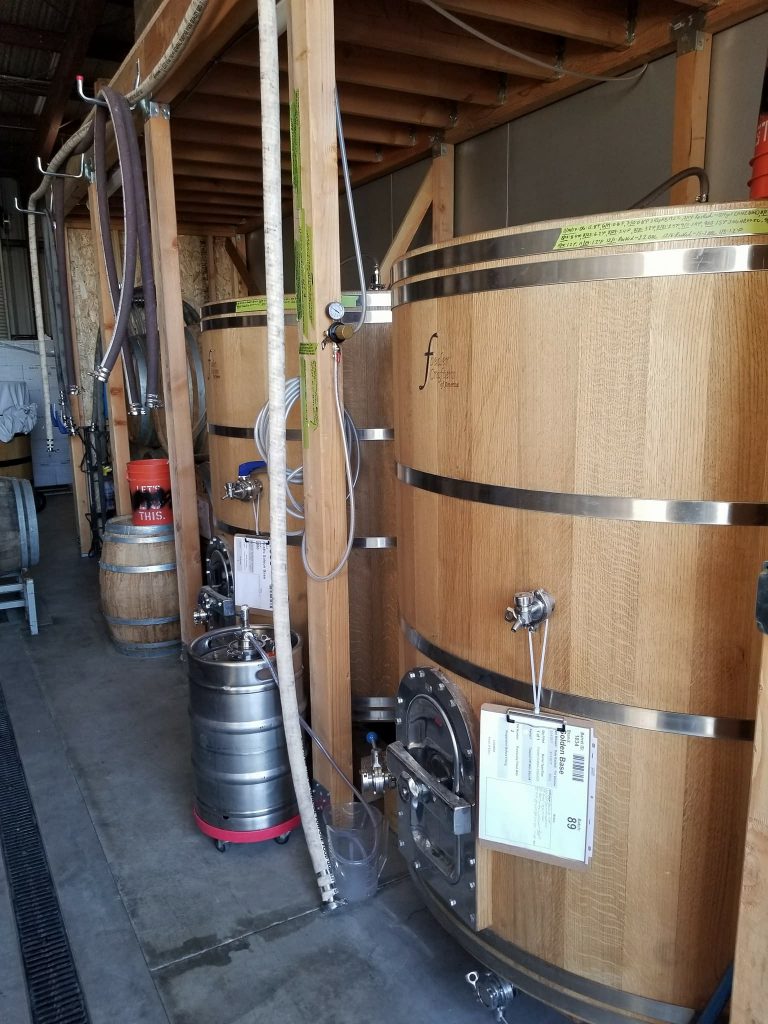 A drive down the 880/101 led me down to Salinas, where I met with J.C. Hill from Alvarado St Brewing Co at their barrel house & tasting room. He poured us a Mai Tai PA, a 2015 GABF gold medal winner, and expressed his preference to focus on expressive yeast, ester production, and using the yeast to augment the hop aromas/flavor profiles in his (hazy/juicy) IPAs. The Salinas facility opened two years ago in March and houses their Yeast of Eden project, which is the name they release all of their BA/wild ales under.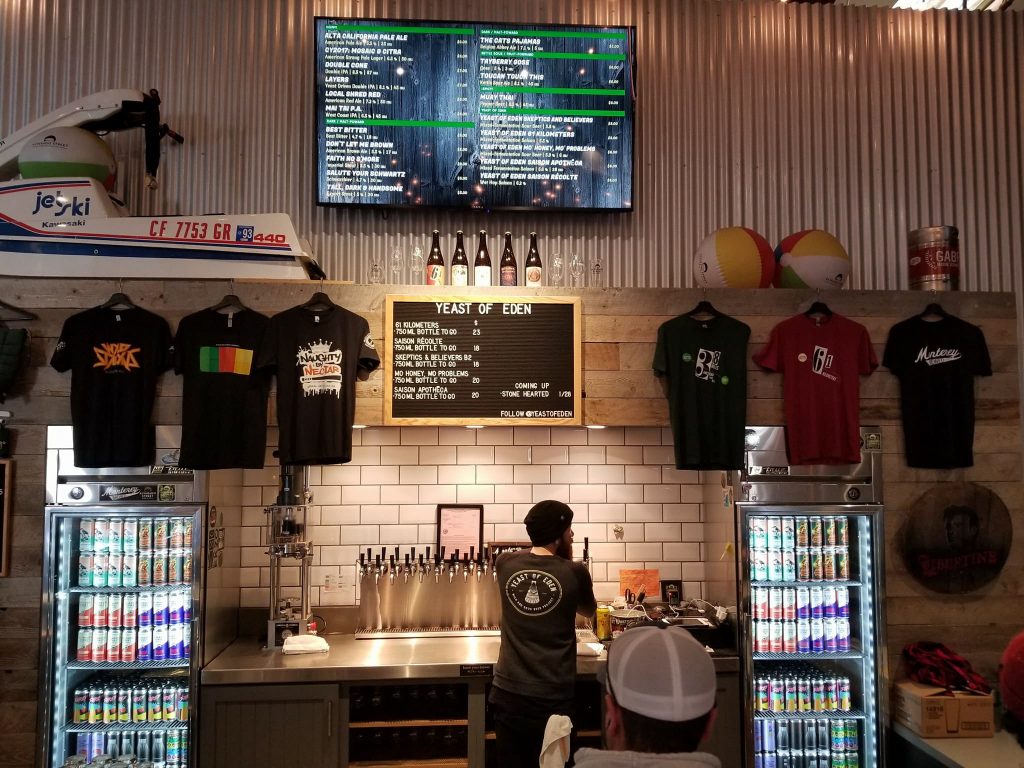 After a long day of driving, and in need of dinner, J.C. recommended I make the short drive into Monterrey to visit their original facility & brewpub. Being a Tuesday night, the downtown stretch that the brewpub is located on was hosting a weekly farmers market. Luckily, finding free parking near by was easy and the market allowed for some unexpected entertainment.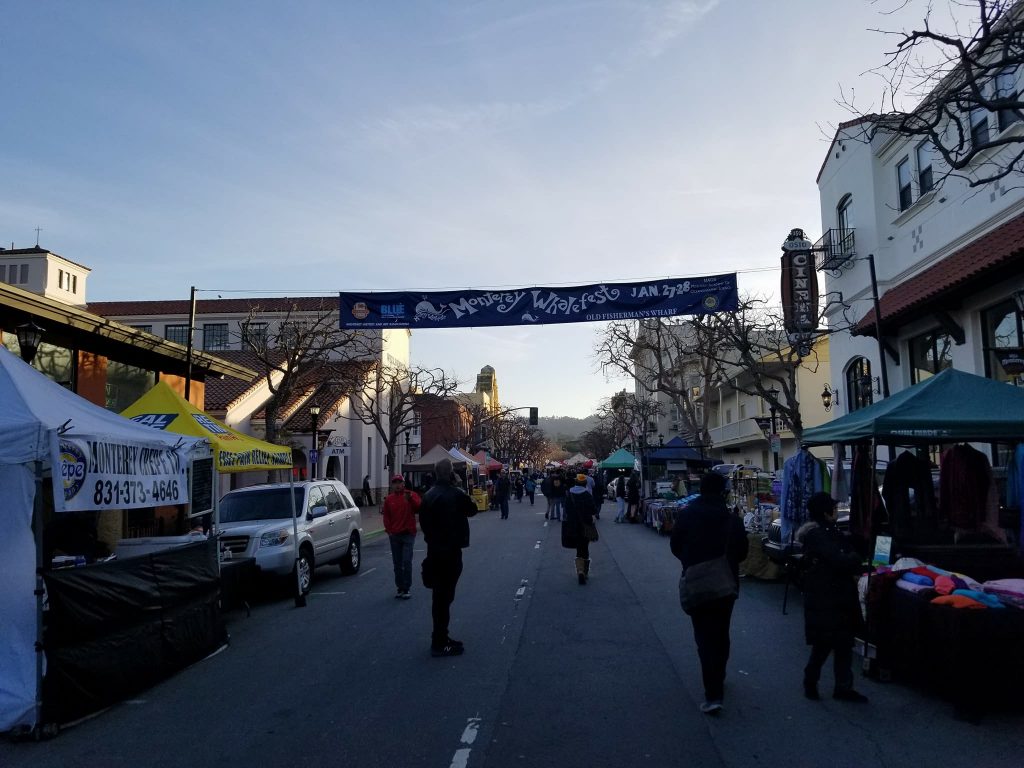 Sitting down for my only meal at a brewpub on this trip, I immediately went into pairing mode when I arrived at the bar. Continuing to eat all the fresh seafood that I don't have access to in Colorado was still a priority and the menu left many options.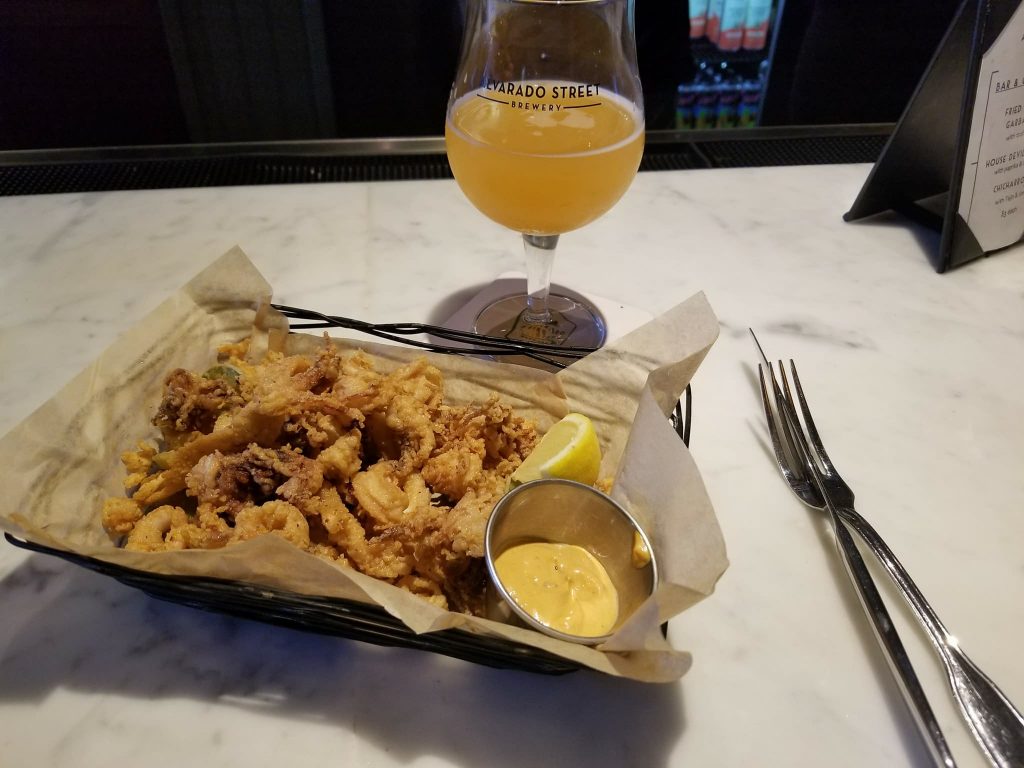 My first beer, Layers, a yeast driven DIPA with southern hemisphere hops, looked like it could hang up to the heat of the fried calamari and jalapenos served with a chipotle aioli. While snacking and looking at menus the Muay Thai jumped out to me as a way to kick things up a notch. The Mauy Thai is their Mai Tai infused with Thai chilies, coconut, Kaffir leaf, and lime. The two beers were perfect counterparts to amplify/reduce the intensity of the dish.
A sucker for Mussels, I was already looking that direction, but their preparation with tasso ham, sweet peppers, coconut milk, herb butter, and plantains had me sold. As far the the pairings were concerned, i looked a couple directions and took the recommendation from my server, Chelsea. While it wasn't quite a Three Bears scenario, two of the beers were good, but one was otherworldly! Toucan Touch This, their tribute to the painkiller cocktail is an 8.1% kettle sour with pineapple, coconut, orange, and nutmeg and the pairing of that with the mussels has me still craving it sitting here writing about it. Resonating coconut flavors combined with classic pineapple and ham contrasting elements set the foundation for the dish, while the secondary and tertiary flavors rounded out together harmoniously and had my cleaning my bowl to the very last drop of broth.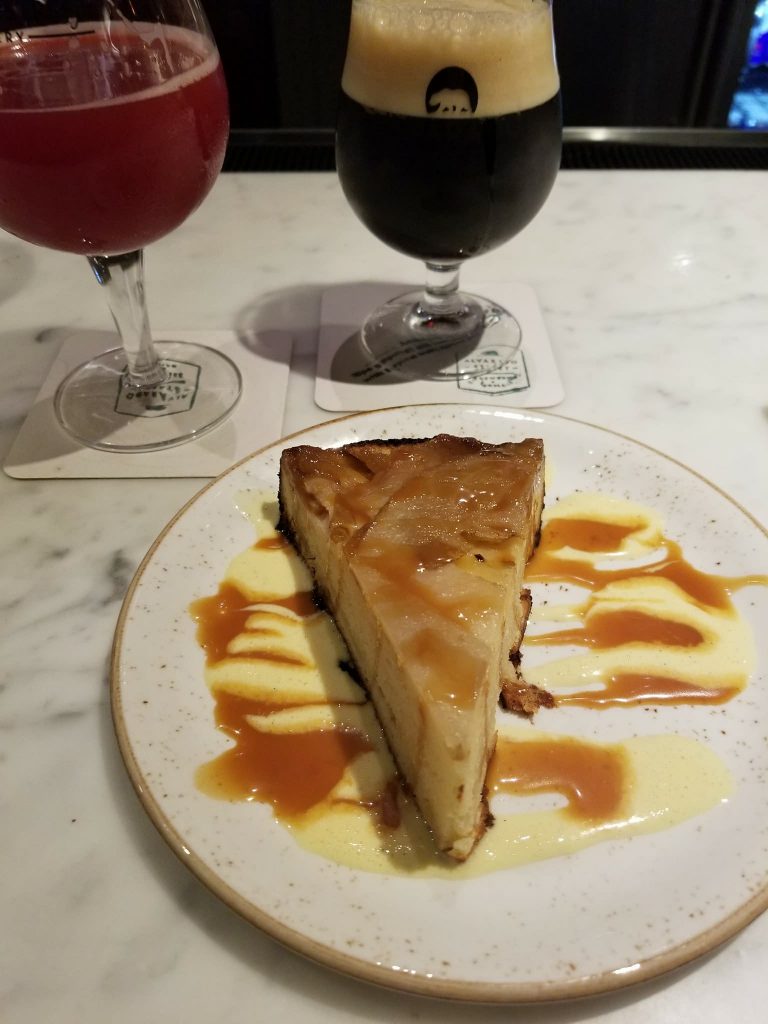 I could have left a happy camper at this point, but it was impossible to turn down the featured dessert pairing for the evening, Pear upside down cake & Salute Your Schwartz (yes that is the reference you are thinking of) a traditional German-style Shwarzbier. I couldn't pass up the opportunity to combine the classic raspberry and pear flavors, so I decided to add another pairing partner in the Tayberry Gose. The beers had completely different interactions with the dish, but succeeded equally in their own ways. I did find the the slight maillard reaction/browning on the edges of the cake paired especially well with the slight roastiness of the Schwarzbier. Similar to finishing my entree, the pairings succeeded so well i finished every bite of the tart even after I was satiated.
A special and unexpected moment of the dinner was when another diner at the bar, curious about what I was doing, opened up dialog about beers, beer journalism, and homebrewing. By the end of our time together he informed me of having similar interests and invited me to come share beers with him and other local homebrewing friends on my next visit to the area. The dinner ended up being a highlight, both because of the pairings I was able to enjoy, but also the company I was afforded at the bar was so friendly it felt like I was at home.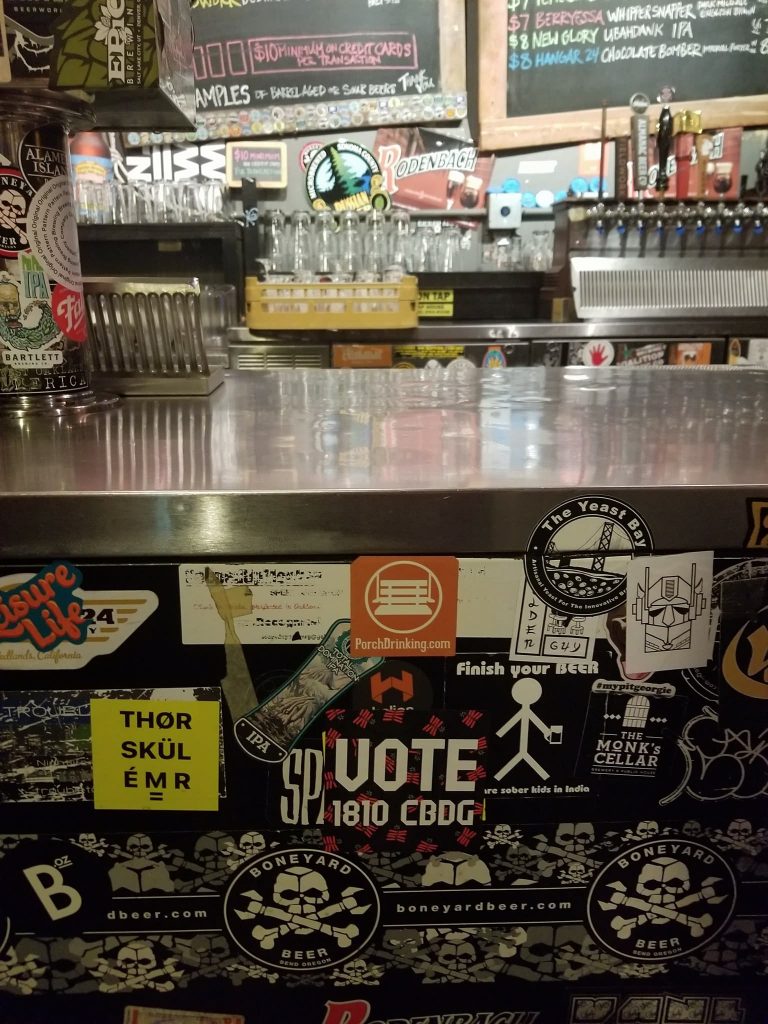 Oakland was on the way home and a since I was intent on meeting friends on the trip, I reached out to fellow PD writer and Pacific Region Editor, Victoria Pratt to show me some East Bay locations. We met at Beer Revolution, a bar that reminded me of Local Option (Chicago) with better lighting and a little less edge. We finishing with a nightcap at The Trappist Oakland, and then it was time to head home for what was going to be a long day.
My plan to get down to visit Dionysus Brewing Company in Bakersfield, CA and deliver some local beers to buddy/head brewer Kyle Pittser, put me on the road before 7 am and I left under the cover of intense fog. Its a long arduous drive down do Bakersfield, but Dionysus truly is a hidden gem. Kyle gained popularity gifting his homebrewed bottles out as extras in trades before opening in March 2016. Although I wasn't fortunate to have been a recipient, I was luck enough to have visited the facility shortly after opening in 2016, and the quality of the product as well as standard of excellent service and hospitality have caused me to value my membership as a Dionysus Olympic Barrel Society member dearly. Although they are out of the way, the prohibitive costs on their final product make the pricing almost unrealistically low for the quality.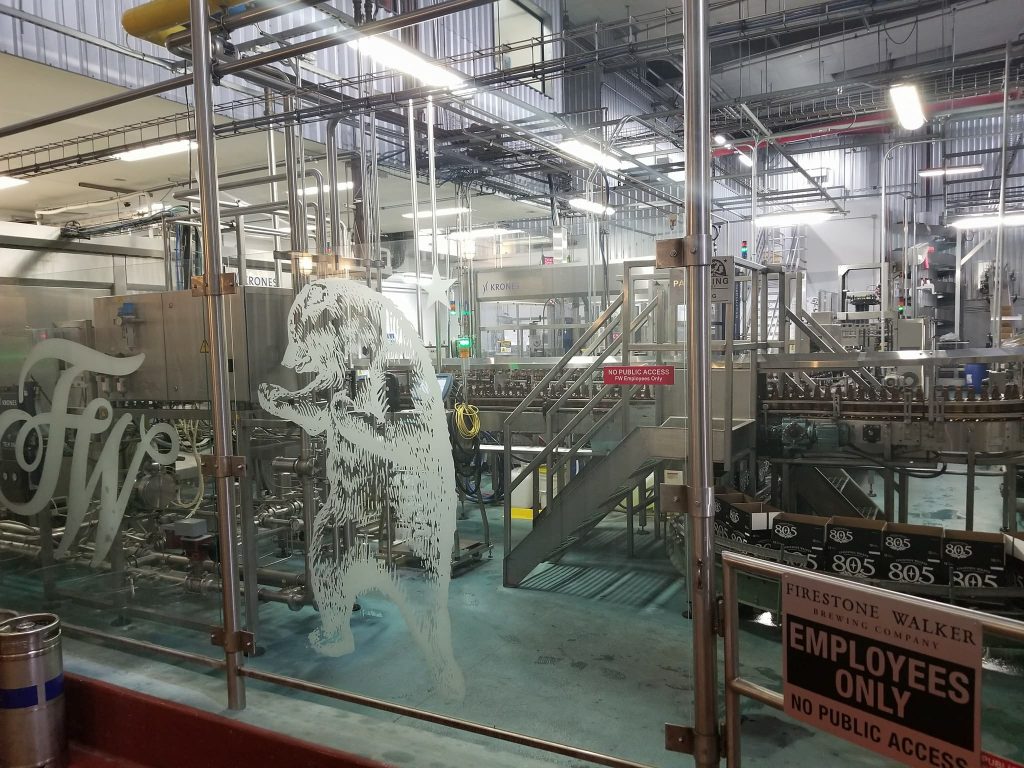 Although a noon exit strategy put me in risky territory to get to SARA in time for the bottle release, I would not let it interfere with a stop in Paso Robles to visit the monstrous/impeccable Firestone Walker facility. A pour of the 2016 Sucaba, their English-style BA Barleywine, was a delicious return to sticky sweet caramel and toffee that I missed last year when it was discontinued. It must have been more than me and they heard the cries, because I was excitedly made privy to the news that Sucaba will be returning!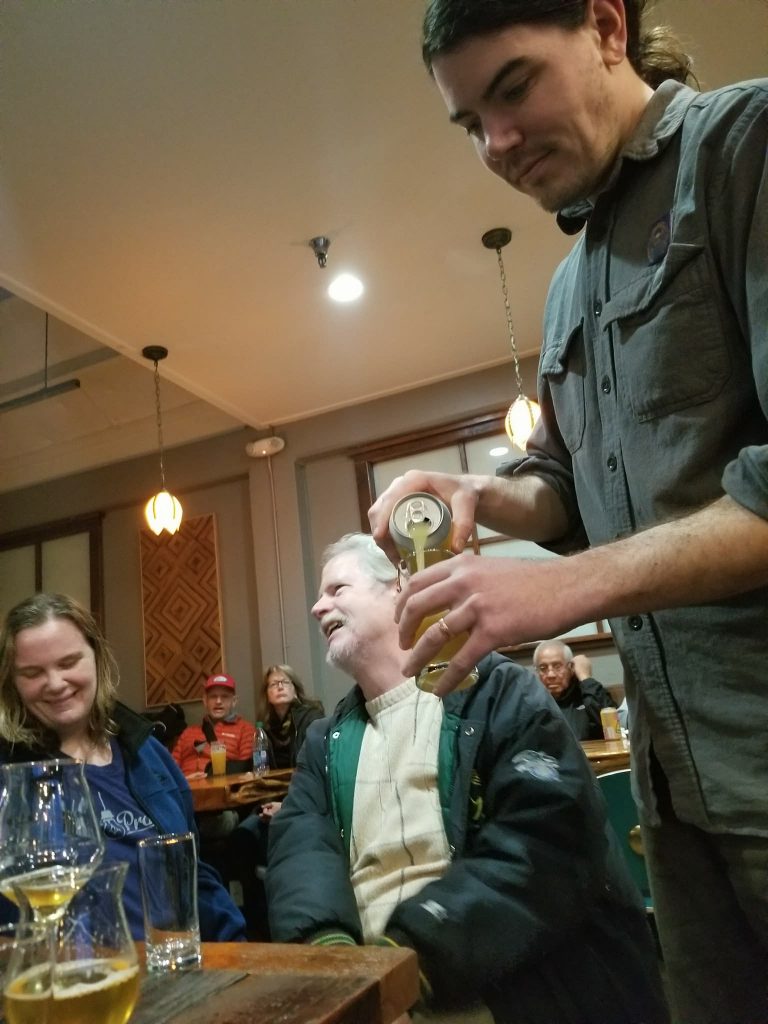 On the road by 2:30, I was able to avoid rush hour traffic and get to the new SARA portal in Santa Cruz in time to get bottles of We Are You to take home. The collection of beer pioneers in the house that night was enough to humble many a patron that day. Adair Paterno and Tim Clifford of SARA, Brad Clark of Jackie O's, and Jean Broillet IV of Tired Hands, were on present to support the release of the beer. Jean was even nice enough to come by and pour one of the cans of Pineapple Milkshake IPA, which he brought to share for the event. Something else that is unique that SARA allows is the ability to open vintage SARA bottles in house, and Michelle shared some fantastic vintage bottles to celebrate the occasion.
Notified that both locations were selling bottles (of We Are You), and the original location in Capitola still had some, I rushed over before it was too late. With a tremendous day of travel/visiting breweries under my belt already, I decided I needed to cap it off with one more on the way home. A drive through the East Bay led me to reconnect with Victoria and visit Fieldwork – Berkley for some more amazing hoppy beers. The King Citra and St. Thomas were a couple standouts, the St. Thomas especially had some flavors that were reminiscent of being on the beach in Saint Thomas.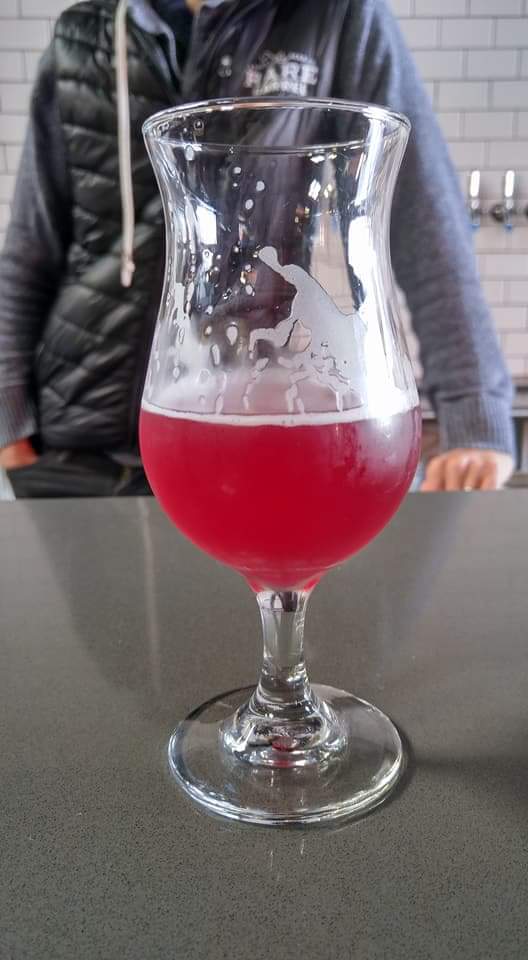 An 11 am meeting on Thursday morning with The Rare Barrel (TRB) had me a little apprehensive as TRB has a reputation for powerful acidity and it was pretty early in the day to get into aggressive flavors. To my delight, the beers he had for us were showcasing their recent move in a direction of less acidity/more balance and yeast presence. Dream Song, their first Saison, had some similarities to Casey's Low End and had me wanting more. A couple other new things they had going on were a Belgian Wit that drank a lot like Deaf Stewart from SARA, and their first grape beer, Merlot You Didn't, which was a highlight not just for me at TRB but from the entire trip. They are also aging a Syrah beer and then there will be a blend of Merlot and Syrah barrels. We also caught a peek of Quince and Pear making their first appearance in the barrel house.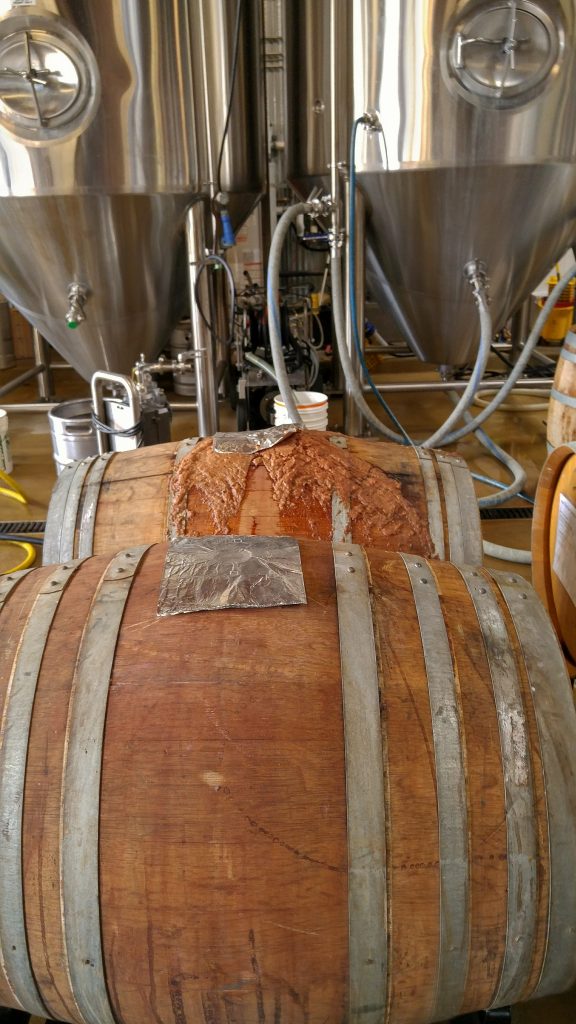 TRB was also days away from opening a new kitchen, a change from offering just grilled cheese. The new menu will serve around 10 items and have TRB beers incorporated into the dishes whenever possible, according to Alex. As the beer community has been showing an interest in more balanced Wild Ales, TRB has seemed to have noticed and responded.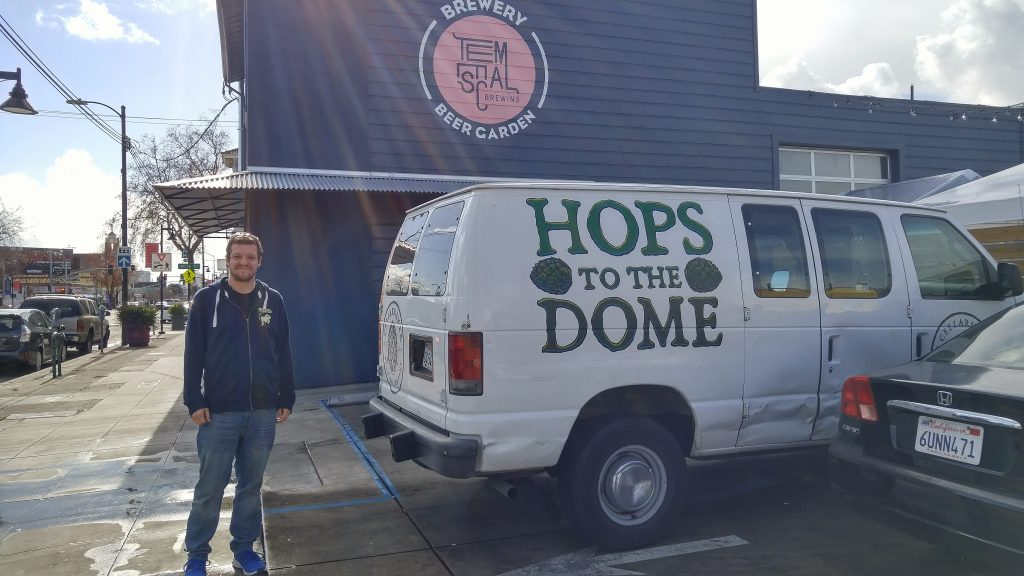 Upon arriving at Temescal Brewing Co, the Cellarmaker van was parked out front and the guys from Social Kitchen & Brewery were also on hand as the three breweries had just finished up brewing a collaboration. The beer will be released as Temescal's first collaboration with the release being hosted in house. The flight we drank with Sam Gilbert from Temescal showed me that they are happy doing things they like or a little different while still keeping a foot in the consumer-forward pool. I was personally fond of having a scotch ale as their core dark beer, especially because it allowed them the foundation to make Four Dollar French Toast, a Double Scotch Ale with vanilla and cinnamon, which I would have been happy to come home with a case of.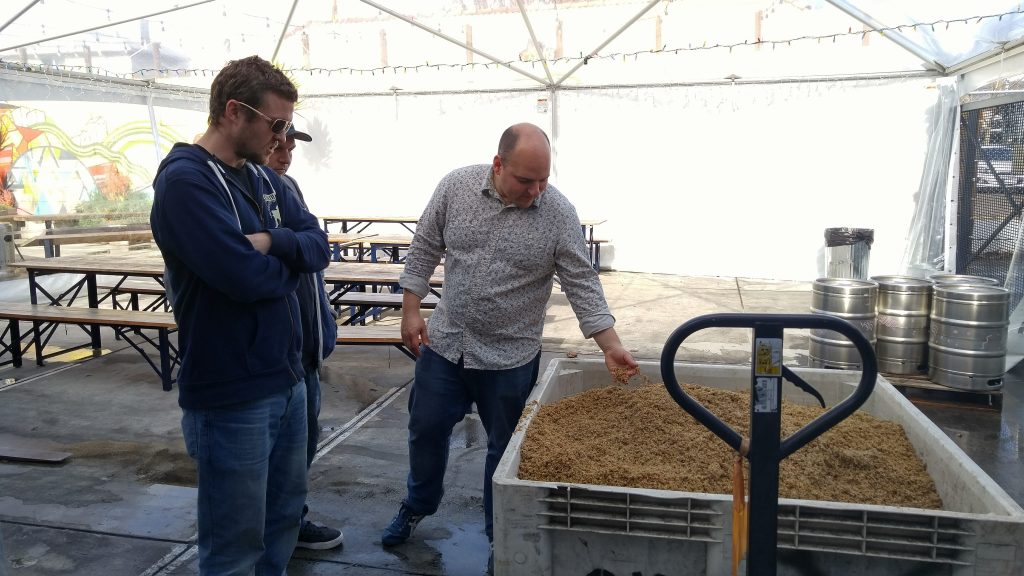 A solid array of light and hoppy beers left me with a couple highlights as well. Dreamer Pils, a soft, dry hopped pils with a very restrained sulfur presence was not quite on par with Bierstadt, but is any lager? And Cat Nip, a  4.3% Blonde ale with chamomile and Orange Peel, which maintained both a perfect balance between the adjuncts, but also balance within the beer. During Beer Week, Temescal will also be hosting their second live canning event, where you can get an unsealed can, fresh off the filling line, which sounded interesting and unique.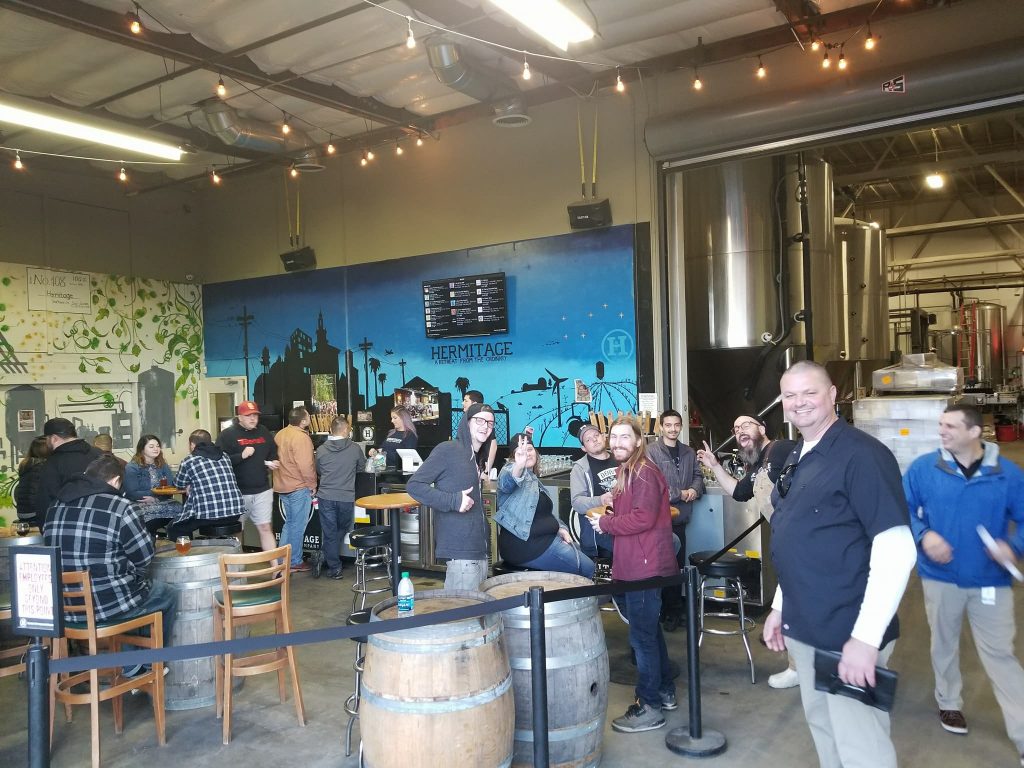 The last brewery visit for the day, and for the trip was a stop at Hermitage to sit in with a staff meeting/tasting of new beers. Hermitage is brewing stellar beers in every style and is pursuing premium quality all the way down to the highest quality bottling line and plans to purchase a canning line from the same company. As we tasted through beers from their Cherry Almonds Sour, Single Hop Series pale ales, Eurynome & Ophion – their 11.6% light and dark foeder aged Farmhouse Ales, and Three Tun Stout; everything was worth going back for. I found myself not being able to get enough of the Three Tun Stout, it was hard to cut myself off.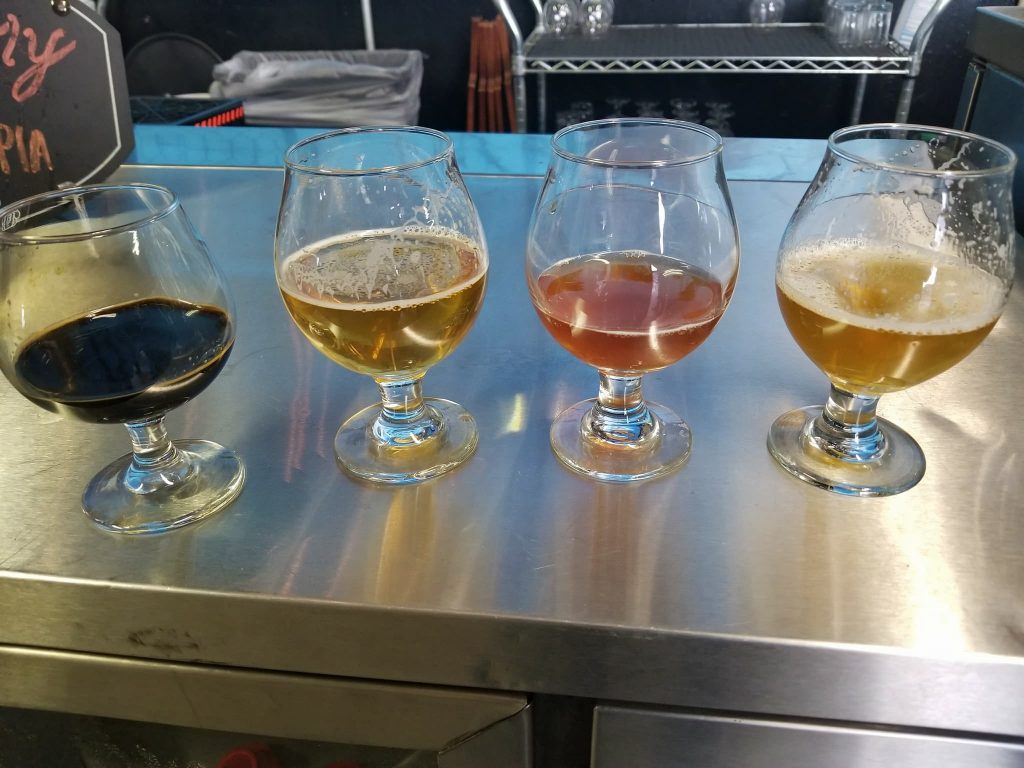 Jeff could not recommend The Bywater enough, a Cajun-inspired restaurant founded by David Kinch, chef of the Three-Michelin star Manresa restaurant. While pricey, I would highly recommend a visit, as they made the best shrimp po' boy I've had in my life. The dishes my companions ordered looked equally as delicious, and with a final bottle share in San Francisco before an early flight, we had fed bellies ready to finish off an amazing journey.
If not for scheduling purposes a single day trip to San Jose for the Winchester House, Hermitage, The Bywater (Los Gatos), and the local downtown bars would be ideal, but impossible to fully enjoy without a driver or accommodations in the City. There are a long list of places i didn't have time for in all of the cities in the area, hopefully next time.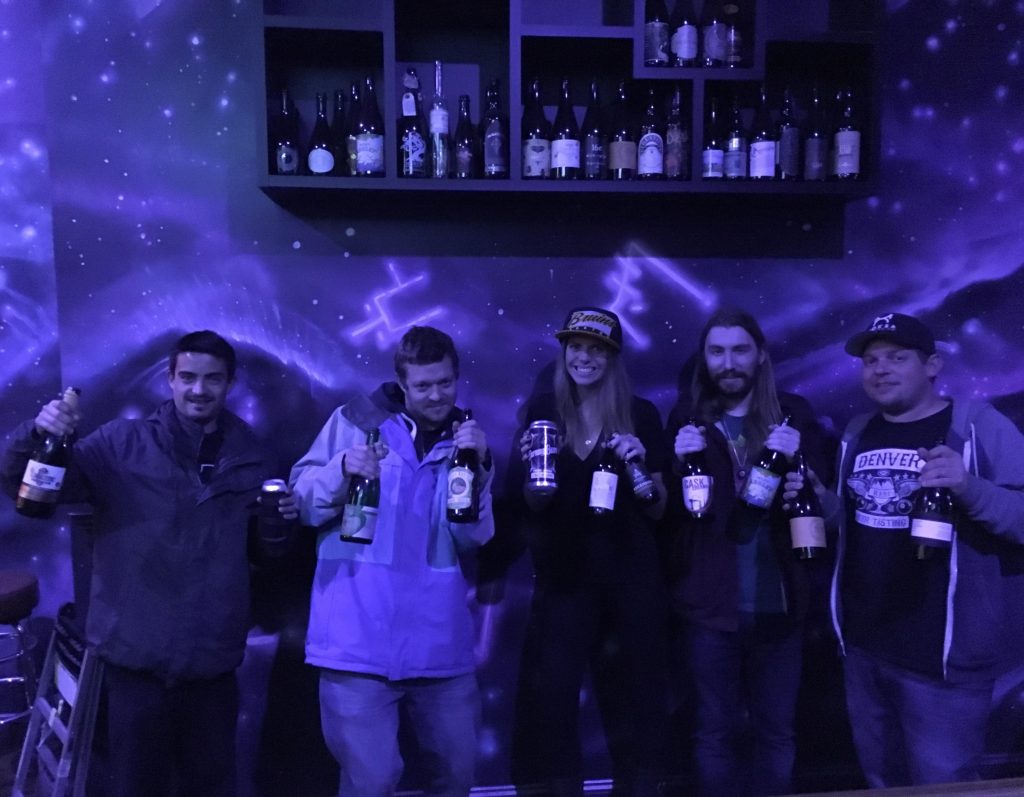 While I could have done this trip alone; having both local help/advice, a free place to stay, and most importantly friends to share the experiences with so much more enjoyable. So even though this is a guide to visiting Northern California, hopefully it can be a guide to how to approach the beer trading world, and even life. As I found out, and this was a true eye opener of how the less you try to get out if it, the more you end up finding in the long run.
"Ride captain ride upon your mystery ship. On your way to a world that others might have missed."
---