No Comments
Insert Tree Pun Here: First Look as Stem Ciders' Acreage Opens for Business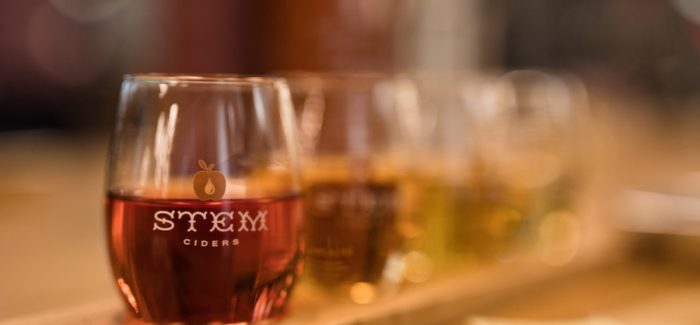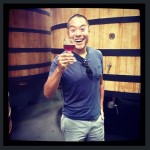 Stem Ciders is finally branching out, they've taken root in Lafayette and they're sprouting a restaurant concept. Whatever punny way you wish to view it, one thing's certain, Stem Ciders, which first opened in the River North Art District in January 2014, will open their Acreage Cider House restaurant and production facility this Saturday just over 20 miles north in Lafayette, CO.
This weekend's opening of Acreage, signals the next chapter in Stem Ciders' meteoric rise over the past four years. As pioneers in the craft cider space, Stem quickly outgrew their production facility in downtown Denver which was originally designed with a max capacity of 2,500 barrels produced a year. By the end of 2017, Stem was squeezing out nearly 4,500 barrels of cider. The addition of Acreage will allow Stem to produce between 18,000 – 20,000 barrels of cider in 2018, with a capacity to produce over 65,000 barrels at the new facility.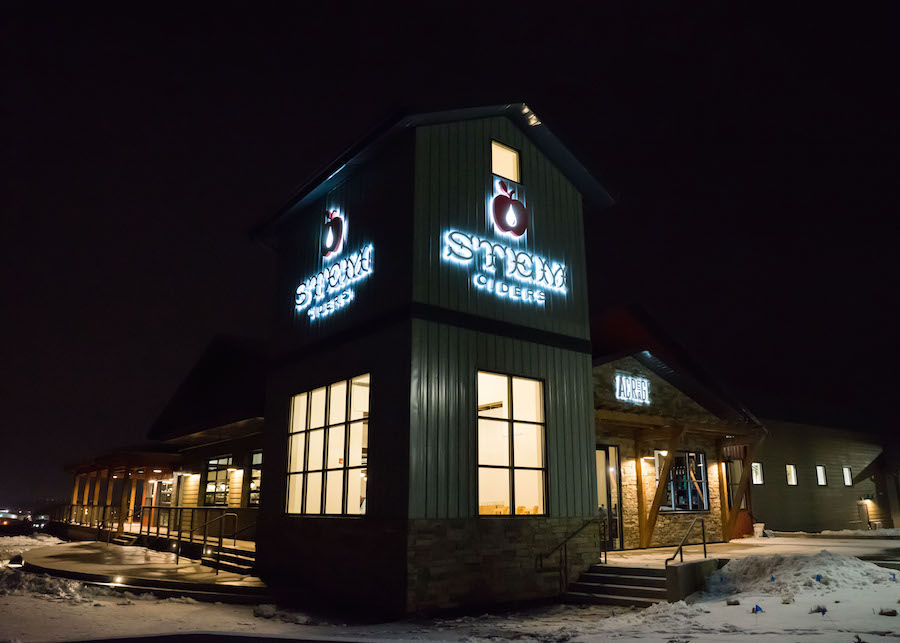 But Acreage represents more than just addressing the need for increased production. For Co-Founders Eric Foster and Phil Kao, the new Cider House, one of only two dedicated Cider-only taproom and restaurant concepts in the United States, celebrates artistry, craftsmanship, and serves to define the next chapter for US craft cider.
"It started with the land," notes Foster. "We were only looking for a larger production facility, but when we saw the land, we knew this was it, and realized we needed to add a restaurant to bring the full hospitality experience."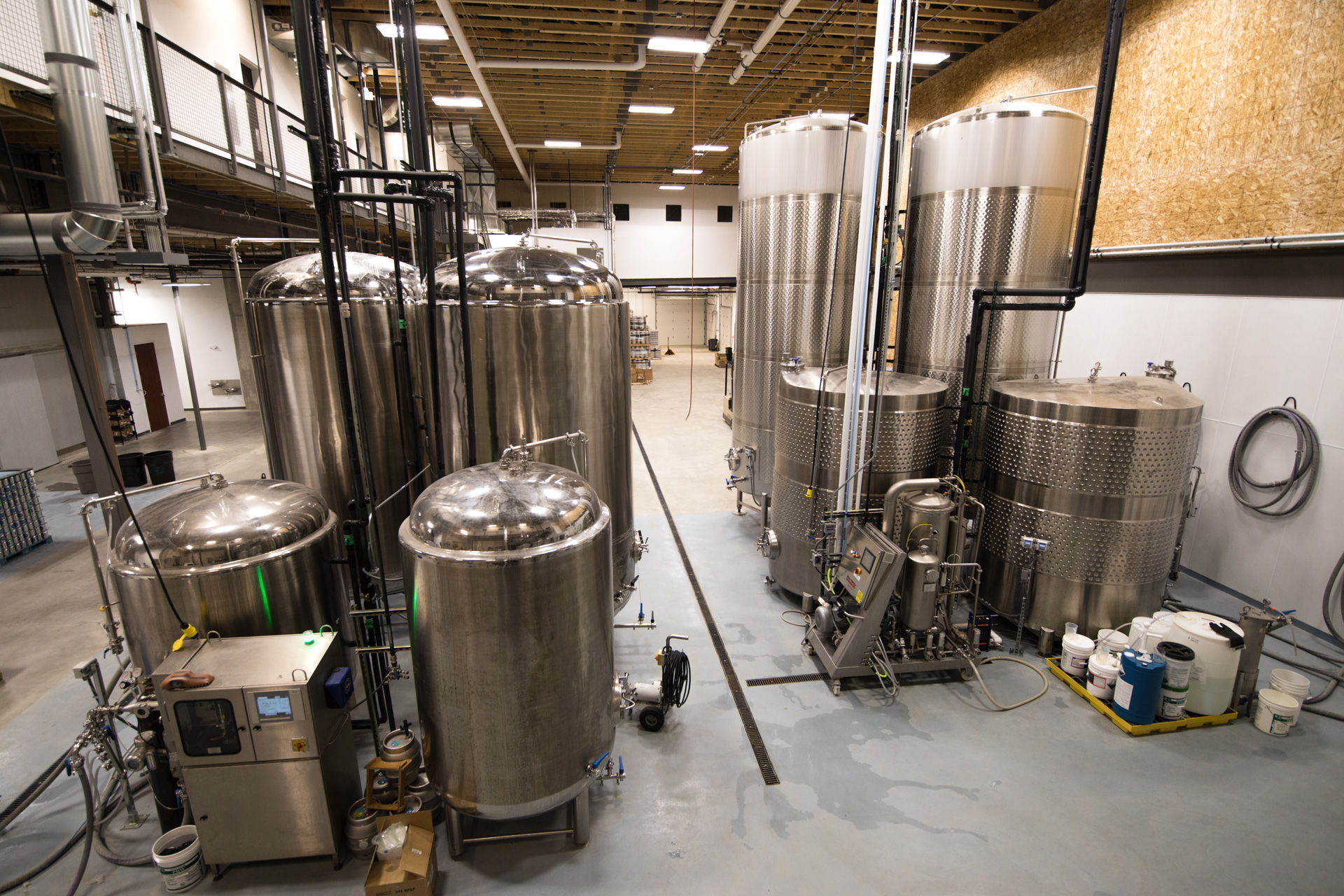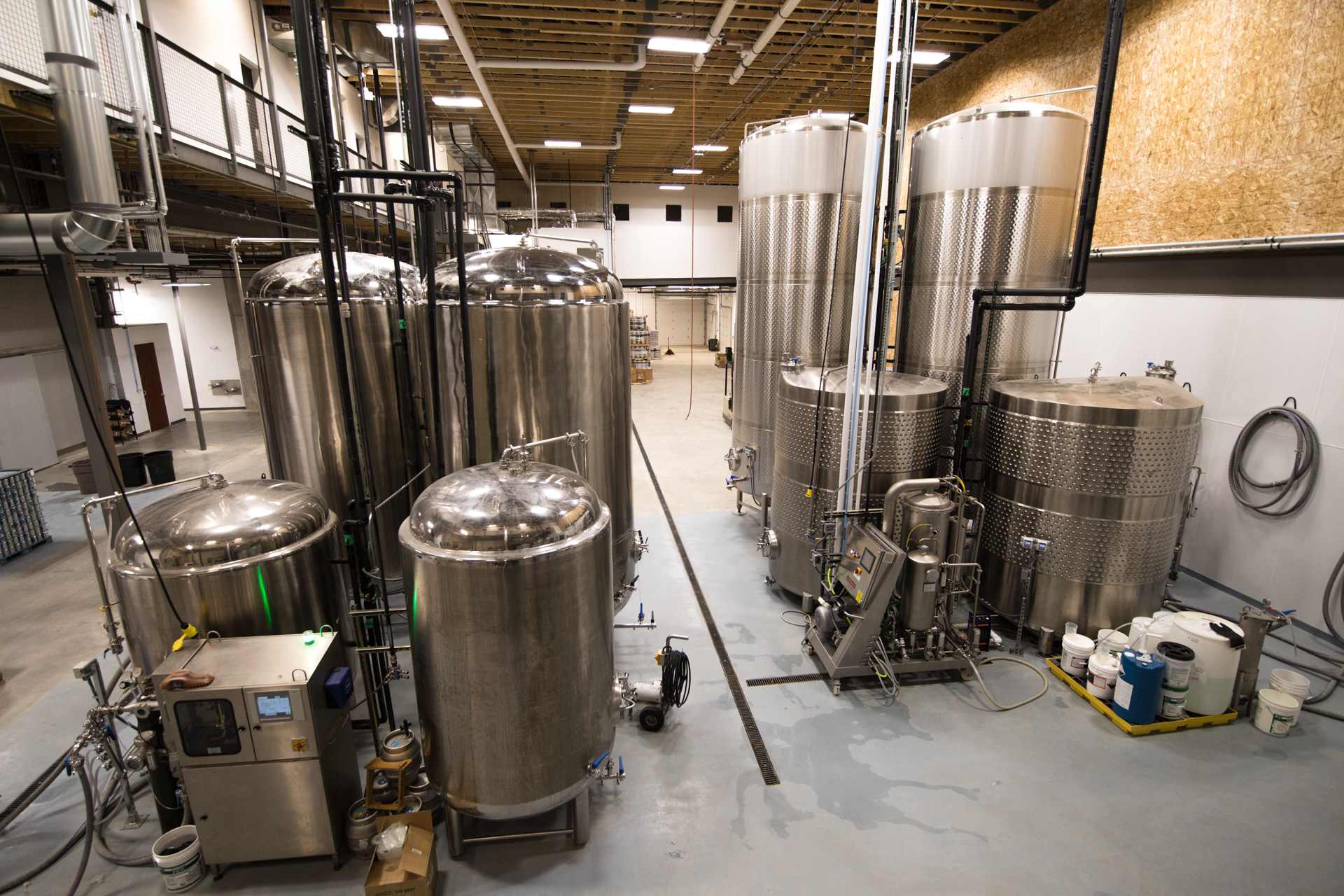 The 12-acre plot, which overlooks a stunning view of Lafayette allows Stem Ciders to grow their barrel-aging facility, canning and bottling capabilities and overall production, while boasting a Basque-inspired wood-fired kitchen and restaurant, event space, and sprawling full-service outdoor deck patio. Additionally, the cidery will utilize the land to start an apple orchard and cider garden.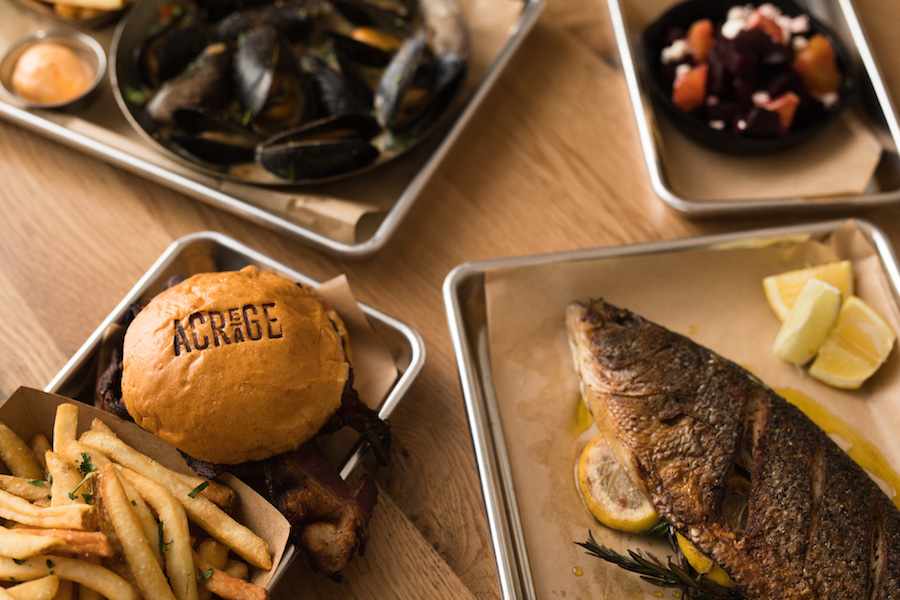 With a heightened focus on hospitality, Foster and Kao turned to Kelly Whittaker, founder of Basta, and the upcoming Wolf's Tailor to consult on the restaurant concept, and service, with Chef Daniel Asher, of Boulder's River and Woods, overseeing the kitchen. With the cider industry catering to so many gluten-intolerant drinkers, Acreage's menu, which focuses on wood-fired foods and Colorado sourced meats, also features a fully-gluten free option, to complement its already mostly gluten-free lineup. Additionally, Asher's culinary program at Acreage utilizes cider often in the cooking process to help bridge the connection between food and cider. "Cooking with beer can be very assertive, Cider is more delicate," noted Asher. "It's lighter and more floral and allows the ingredients to speak for themselves."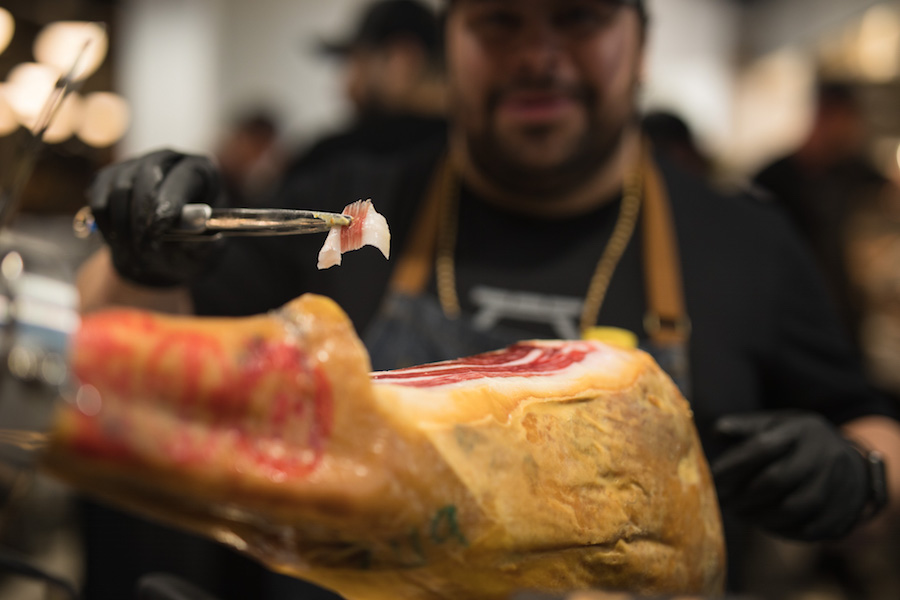 Over the past four years, much like craft beer's seismic shift in consumer perspective, Stem Ciders has joined the movement to re-educate consumers' understanding of what craft cider can be. While Cider as an industry is down categorically, a recent Neilsen study on "regional craft cider" shows gains of 40% over the past two years and another 30% gain last year in the craft category. "Craft cider is actually growing rapidly," notes Foster. "The declines in cider come from the macro brands, and it's because consumers are realizing there's more than just sweet cider out there."
Stem's lineup has primarily consisted of the antithesis, with and emphasis on Dry Ciders. But their portfolio has truly begun pushing the boundaries on cider altogether. Speciality offerings such as their Grapefruit Citra Hopped cider employ techniques typically used in beer. Banjo a fall seasonal release typically timed with Stem's Cidergrass Festival, is barrel-aged in Laws Whiskey Barrels, additionally, Pippins utilizes the introduction of Brettanomyces, a wild yeast strain used in brewing to brewing funky, earthy flavors, but in the cider form, adds just a subtle note of funk.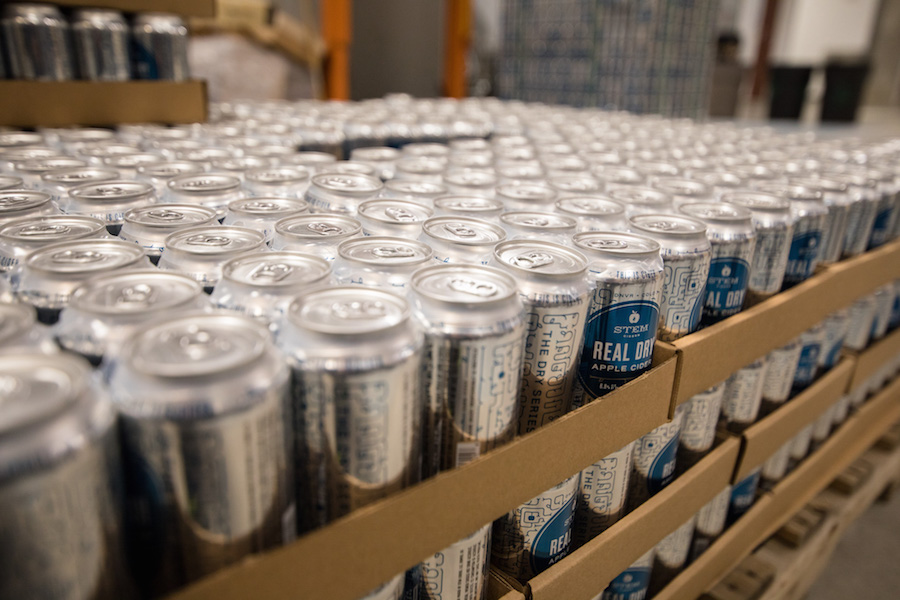 Even with the addition of Acreage, Stem is intent not to lose its sense of innovation. As Foster notes the original production facility, located at 2811 Walnut St, will shift its focus to experimentation and barrel-aged projects. "I told Ian, our Head Cidermaker, that if you're not dumping 50% of the batches coming out of the RiNo facility you're not pushing the boundaries hard enough," laughed Foster.
Acreage Cider House opens Saturday, February 24 at 5 pm and already plans to showcase some of that innovation and artistry in the coming weeks. Marketing Director, Courtney O'Rourke explained that on Sunday, March 4th, Acreage will be releasing their Hopped Cider with Salted Cucumber made in partnership with Denver's The Real Dill at both Acreage and their RiNo location. That cider will also see distribution across all 5 markets including  California, Colorado, Illinois, Kansas, Missouri.
Visit Acreage this weekend as the Colorado cider movement truly does begin to blossom… I mean I had to right?
And now more of your first look at Stem Ciders' Acreage Cider House: