No Comments
Christian Moerlein Brewing | Power Stoutage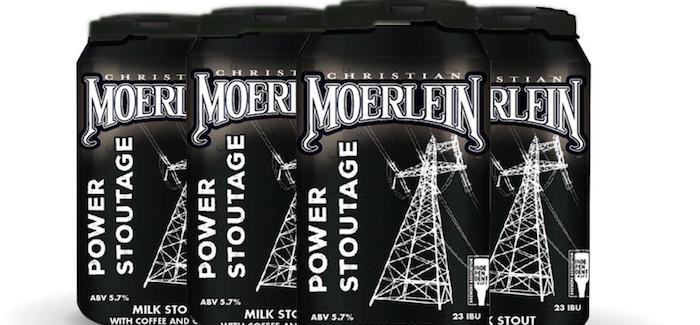 In an industry that's often obsessed with the latest brewery to open, we must not look past beer from the breweries that have been around for more than a few years. Christian Moerlein is a brewery that fits that statement well. They've been making beer for years, and they recently released a limited edition beer called Power Stoutage.

Christian Moerlein is a historical brewery that closed due to Prohibition but was revitalized in the late 80's and then again in the early 2000's. Since then, they've created a brand that produces both classic and modern beer styles.
I'm a fan of the Moerlein brand and also of stouts. So when I saw that they were releasing a milk stout with coffee and cocoa, I knew I had to pick some up. And I did just that when I grabbed a six pack the first time I spotted it.
ABV: 5.7% | IBU: 23
https://www.instagram.com/p/BegDPRhBacf/?taken-by=moerleinbeers
What To Expect From Power Stoutage
What's amazing about this stout is the amount of flavor and body packed into the low ABV.
The coffee is bold and smooth. Unlike some coffee beers, the coffee doesn't add any bitterness. I appreciated the easy drinking flavor. The cocoa takes a back seat on this one but does add just a touch of sweetness to balance out the coffee.
The coffee and cocoa are very present but they do not distract from this being a milk stout as you'll still taste the rich, roasty flavor of the base beer. True to style, the body is rich and creamy.
I truly appreciate how Christian Moerlein continues to pay homage to their past while still looking forward and creating new beers. Power Stoutage has a clever name, bold packaging and is a very smooth, flavorful stout. Do yourself a favor and grab a six pack before these are gone!
If you happen to have a power outage, Power Stoutage would be the perfect companion.
Featured Image Credit: Christian Moerlein Brewing Company
---