No Comments
2018 Collaboration Fest Pour List Teases Extremes of Creativity in Beer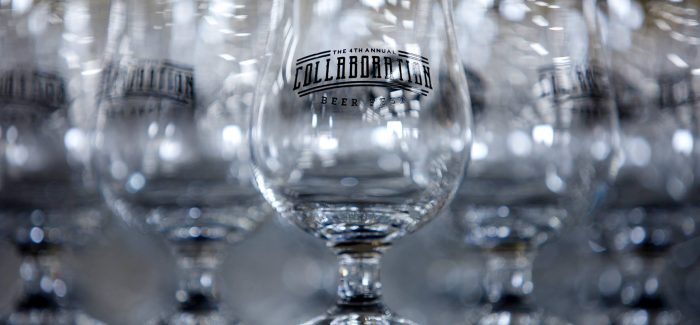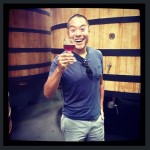 In an age when beer festivals have become a dime a dozen, Collaboration Fest refuses to capitulate to the norm. With 123 collaboration projects, uniting over 200 breweries, from 42 states and six countries, this year's Collaboration Fest once again captures the true spirit of community which has been so deeply ingrained in the craft beer industry.
Over the years, the chance to collaborate on special one-off projects has allowed breweries to push the boundaries on innovation and creativity in their beers, and aside from the nine New England-style IPAs that we already know of, this year's fest will be no different. Last week, Collaboration Fest, announced a working initial pour list lineup, and from what we can infer thus far, this year's participants are pulling out all the stops. That said, deciding between which of these specialty beers to try can be a bit daunting, so here's a quick breakdown based on what we know thus far.
Be sure to check in with PorchDrinking as we get closer to the event, as we'll have more in-depth coverage on some of the fest's most interesting collaborations and we'll be giving away a pair of tickets to the festival as well.
Collab Beers with Interesting Ingredients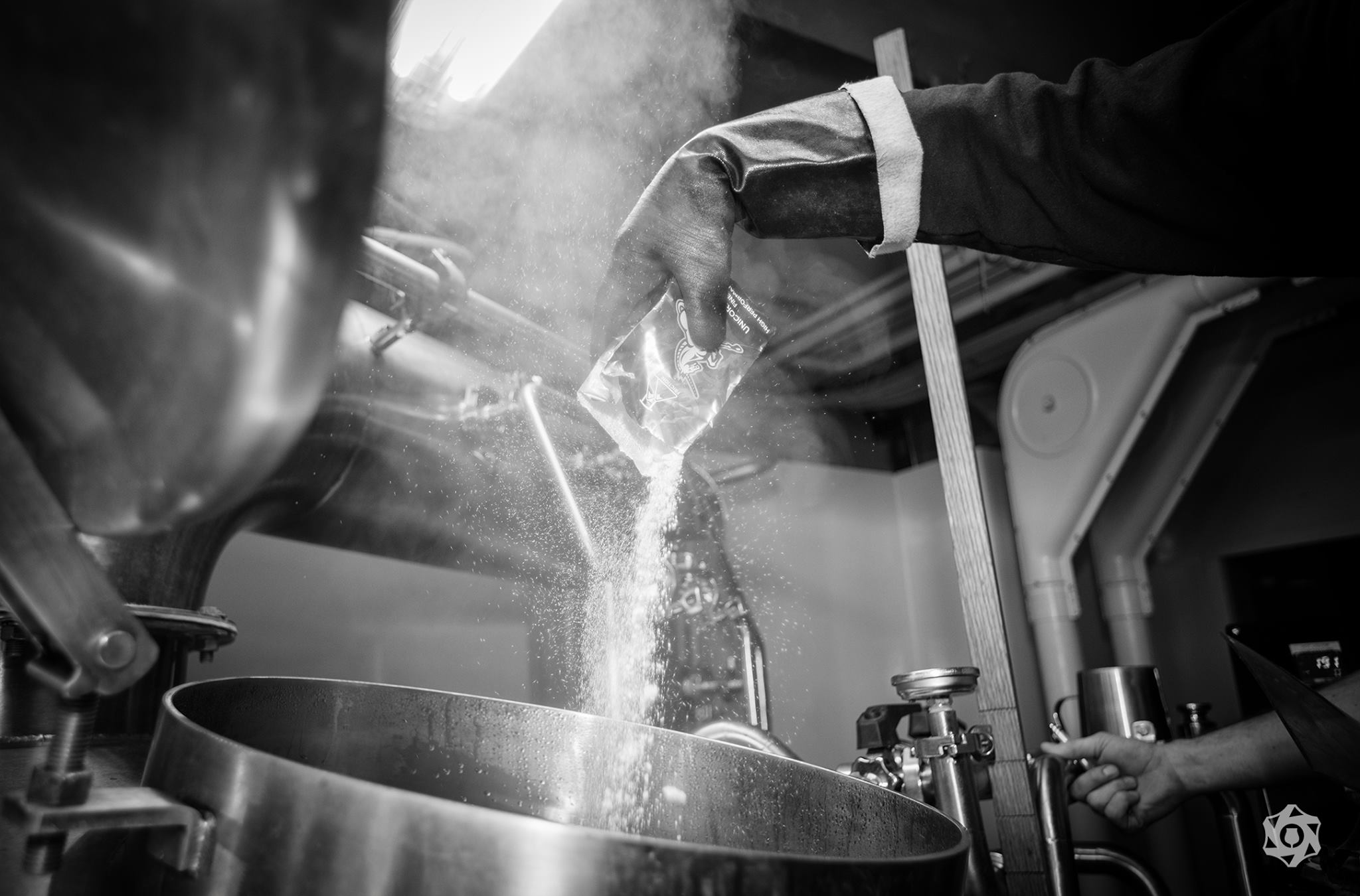 Upslope Brewing x Santa Fe Brewing – Thigh Five Southwest Common 
Why it's unique: The two breweries used all Colorado and New Mexico ingredients in their collaboration including huitlacoche, a plant fungus that grows on ears of corn.
Wibby Brewing x The Media – Throwing Stones Steinbeer 
Why it's unique: Wibby hosted Colorado's local media to brew a Steinbier, an ale brewed with 600-degree granite that originates from 20th century Europe.
Steamworks Brewing x Dry Dock Brewing – Nice Pear
Why it's unique: Nice Pear is a beer and sake hybrid.
Moonlight Pizza & Brewpub x Caution Brewing – What the Duck Five Spice Gose
Why it's unique: The name says it all, this Gose is brewed with Peking Duck and 5 spice to honor owner Danny Wang's Chinese culinary heritage.
Wynkoop Brewing x White Labs – Limey Unicorn
Why it's unique: This English Golden Ale is brewed with rock climbing chalk.
Funkwerks x New Image Brewing – Arnie
Why it's unique: These breweries produced a kettle sour with black tea and lemon peel
New Image Brewing x Molly's Spirits – I Can't Believe It's Actually Butter
Why it's unique: Poking a bit of fun with the Pastry Stout trend, New Image founder Brandon Capps noted that a true pastry stout would natrually incorporate the use of butter. So in this collaboration with Molly's Spirits, they're bring a Samoa-inspired Pastry Stout with organic coconut, organic toasted cacao, and yes organic butter extract. Capps is ready for all the diacetyl jokes, but notes that this will actually taste more like an authentic baked good than most pastry stouts you'll have tried.
Ratio Beerworks x Ska Brewing – Magnetic North
Why it's unique: The kveik yeast strain has been experiencing a renewed breath of life. The Norwegian yeast strain imparts earthy spiciness and fragrant citrus esters.
Interesting Stories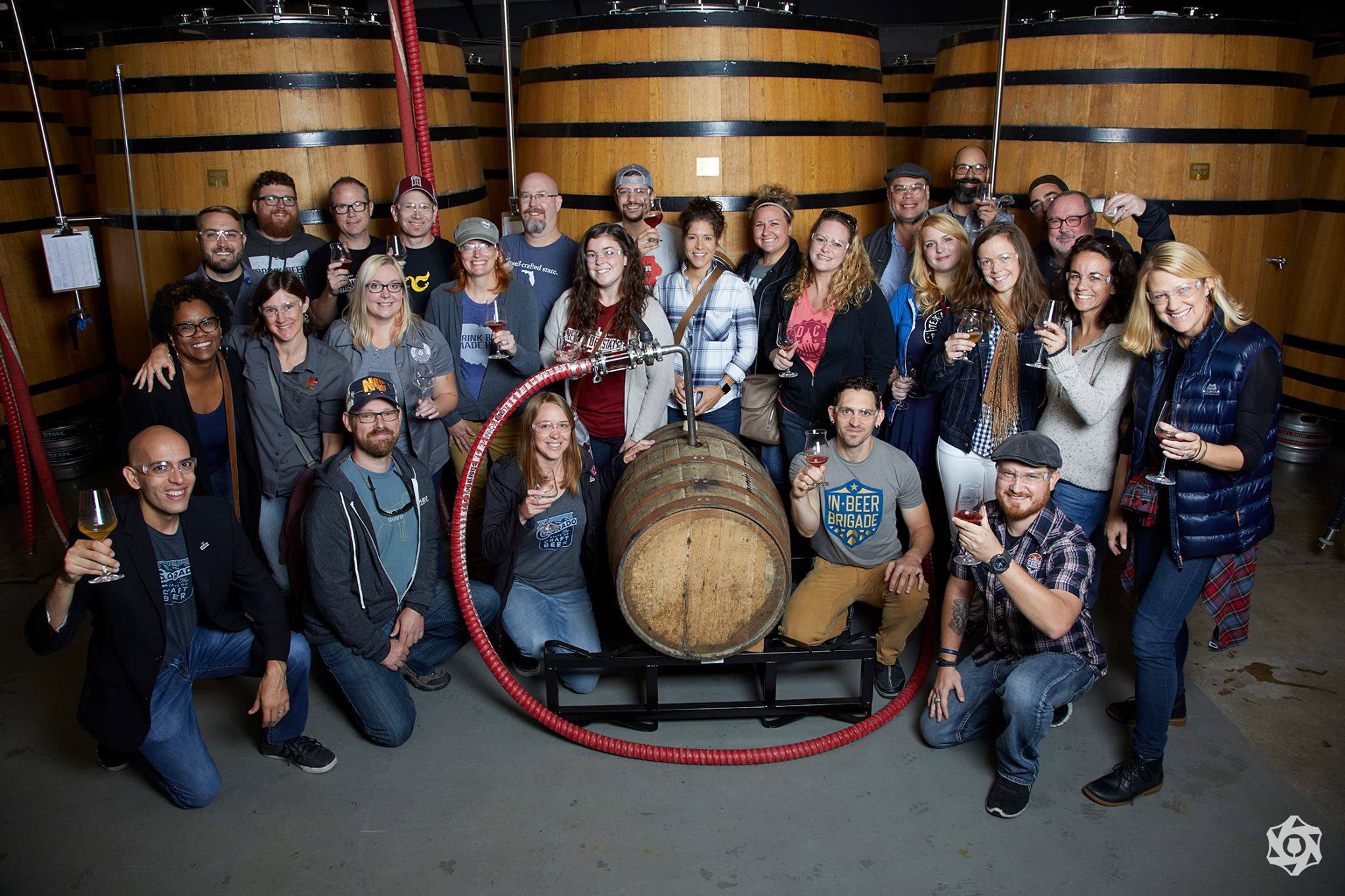 Guild Collaboration: Colorado Brewers Guild X Crooked Stave Artisan Project X Ohio Brewers Guild X Iowa Brewers Guild X New York Brewers Guild X Kentucky Guild of Brewers X Arizona Brewers Guild X Indiana Brewers Guild X Texas Brewers Guild X Oregon Brewers Guild X North Carolina Brewers Guild X Brewers Association – Cherry Coast to Coast
Why it's interesting: During GABF 10 guilds collaborated with Crooked Stave Artisan Beer Project, alongside the Brewers Association to brew a dark sour cherry ale that's been aging in a Four Roses Bourbon Barrel.
Little Machine x The People – The People's Beer
Why it's interesting: Quite possibly the largest crowd-sourced beer collaboration. The organizers of Collab Fest tasked the internet with deciding on the beer's style, ingredients and name.
Little Machine x Mason Ale Works x Joyride Brewing – Fresh p0w
Why it's interesting: This fresh-hopped IPA boasts 0 IBUs.
Mockery Brewing x Adroit Theory Brewing – Heart of a Hellraiser
Why it's interesting: Last year during CBC Mockery brewed a collaboration beer with Adroit Theory in Washington DC and drove the brew back to Denver while exposing it to open air fermentation along the way to capture wild microbes.
Our Mutual Friend Brewing x TRVE Brewing – Esprit De Corps I
Why it's interesting: Two of Denver's most prolific sour and wild producers team up on a blended mixed culture ale. It just so happens that TRVE also began distributing OMF beers this past year.
All-Star Collab Casts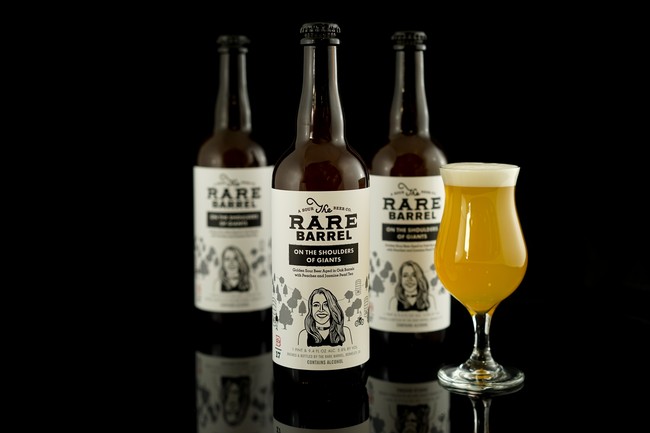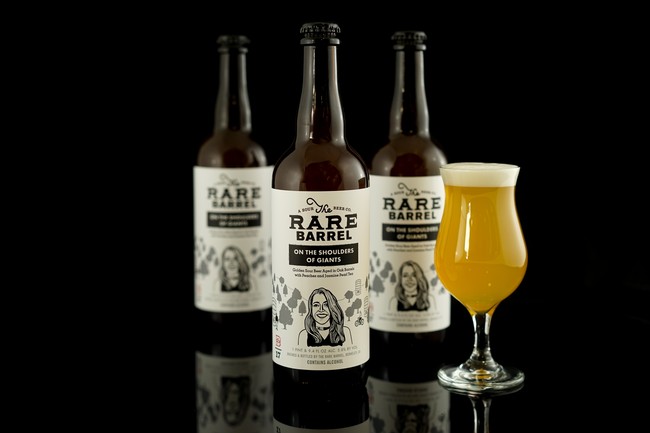 New Belgium x The Rare Barrel – On the Shoulder of Giants
Why it's interesting: On the Shoulder of Giants pays homage to the incredible talents and contributions of New Belgium's Wood Cellar Blender and Specialty Brand Manager Lauren Limbach. In this collaboration she drew from her roots in Athens, GA and incorporated Peaches and jasmine pearl tea, a reminder of the jasmine scent from the house she grew up in, as part of a blend of golden sours aged in oak.
WeldWerks Brewing x Casey Brewing & Blending – Transmountain Diversion Double IPA
Why it's interesting: Two of Colorado's hottest breweries have teamed up to brew a Double IPA. The Hyatt Regency better be prepared to confiscate their share of hydroflask growlers because beer nerds are already drooling over the perceived secondary trade value of this much-hyped unity if they can manage to find a way to sneak some pours out of the festival hall.
Cerebral Brewing x Outer Range Brewing – TBA
Why it's interesting: Two of Colorado's most prolific producers of haze have teamed up, and we're guessing the NE-style IPA train will likely continue to roll on.
Black Project Spontaneous & Wild Ales x Speciation Artisan Ales – TBA
Why it's interesting: Mitch Ermatinger began his brewing career under James Howat at Denver's Black Project, and now Mitch returns as one of the country's hottest and most buzzed about brands teaming up with his mentor. This grand unity of spontaneous & wild titans will be a can't miss.
Cellar West Artisan Ales x Alesong Brewing & Blending – TBA
Why it's interesting: Similar to the Black Project & Speciation pairing, Cellar West and Alesong represent two of the country's youngest high risers in the sour / wild category.
Here's what we currently know from the 2018 Collaboration Fest Pour List:
| Collaborating Breweries | Beers |
| --- | --- |
| 14er Brewing Co. X Three Barrel Brewing Co. | Coming soon! |
| 300 Suns Brewing X Gemini Beer Co. | Twin Ninja Saké Saison |
| 4 Sons Brewing X Something Brewery | ep in Your Step (Kettle Sour) |
| Alpine Dog Brewing Co. X Copper Kettle Brewing Co. | Coming soon! |
| BJ's Restaurant & Brewhouse X Redstone Meadery | Braggot Bones (Belgian-Style Strong Ale) |
| Black Project Spontaneous & Wild Ales X Jing-A Brewing Co. | Coming soon! |
| Black Project Spontaneous & Wild Ales X Speciation Artisan Ales | Coming soon! |
| Black Shirt Brewing Co. X Elevation Beer Co. | Quadratic Rational (Barrel-Aged Quad) |
| Bonfire Brewing X Invasive Species Brewing | Piña Collaba (Hazy IPA) |
| Boulder Beer Co. X Bristol Brewing Co. | Fruit of the Brew (Kettle-Soured New England Style IPA) |
| Bruz Beers X Briar Common Brewery + Eatery | On All Fours Cherry Tart (Kettle-Soured Belgian Quad) |
| Call to Arms Brewing Co. X Comrade Brewing Co. X Upslope Brewing Co. | Eurotrashed (Pilsner) |
| Cannonball Creek Brewing Company X Melvin Brewing Co. | Coming soon! |
| Carver Brewing Co. X Glenwood Canyon Brewing Co. | Barrel Aged Wheat Wine |
| CB & Potts - Fort Collins X Equinox Brewing X CooperSmith's Pub & Brewing | Mango Tango Trio (New England Style IPA) |
| Cellar West Artisan Ales X Alesong Brewing & Blending | Coming soon! |
| Cerberus Brewing Co. X Fossil Craft Beer Co. X Goat Patch Brewing Co. | Goat Patch Edition: Purploid Sour Punch (Fruited Kettle Sour) |
| Cerberus Brewing Co. X Fossil Craft Beer Co. X Goat Patch Brewing Co. | Fossil Edition: The Big Cactus (Mexican Lager) |
| Cerberus Brewing Co. X Fossil Craft Beer Co. X Goat Patch Brewing Co. | Cerberus Edition: Deception IPA (Sour Belgian IPA) |
| Cerebral Brewing X Speciation Artisan Ales | Coming soon! |
| Cerebral Brewing X Outer Range | Coming soon! |
| Chain Reaction Brewing Co. X Platt Park Brewing Co. | Coming soon! |
| Guild Collaboration: Colorado Brewers Guild X Crooked Stave Artisan Project X Ohio Brewers Guild X Iowa Brewers Guild X New York Brewers Guild X Kentucky Guild of Brewers X Arizona Brewers Guild X Indiana Brewers Guild X Texas Brewers Guild X Oregon Brewers Guild X North Carolina Brewers Guild X Brewers Association | Cherry Coast to Coast (Sour Ale) |
| Colorado Plus Brewpub X 3 Freaks Brewery | Freaky for Colorado (Pale Ale) |
| Comrade Brewing Co. X Breakside Brewery | DDH Beer Pressure 1.5 IPA (Hazy IPA) |
| Crooked Stave Artisan Beer Project X Maui Brewing Co. | Two Tickets to Paradise (Saison) |
| Crooked Stave Artisan Beer Project X Omnipollo | Bianca Persica Wild Wild Brett (Wild Ale) |
| Crystal Springs Brewing Co. X Something Brewery | Smooth Criminal (New England Style Milkshake IPA) |
| Declaration Brewing Co. X Platt Park Brewing Co. X Chain Reaction Brewing Co. X Alternation Brewing Co. X Fermaentra | Coming soon! |
| Declaration Brewing Co. X Launch Pad Brewery | Honey, it's a Bananagraham! (Imperial Hefeweizen) |
| Diebolt Brewing Co. X Invictus Brewing Co. | Wine Not (Chardonnay Saison Hybri ) |
| Summit County Collaboration: Dillon DAM Brewing X Angry James Brewing Co. X Broken Compass Brewing X The Bakers' Brewery X Pug Ryan's Brewery X Outer Range Brewing Co. X Breckenridge Distillery | Gin-U-Wine (Wheat Wine) |
| Downhill Brewing Co. X Rockyard Brewing Co. | Careless Whisper (Blackberry Black Pepper Saison) |
| Eddyline Brewery X High Alpine Brewing Co. | High Stoke Scotch Ale |
| El Rancho Brewing Co. X BJ's Restaurant & Brewhouse Boulder | Coming soon! |
| Epic Brewing Co. X Beachwood BBQ & Brewing | Coming soon! |
| Epic Brewing Co. X Odell Brewing Co. | Double D's Double IPA |
| FATE Brewing Co. X Ladyface Ale Companie | Horchata de Garde (Biere de Garde) |
| FATE Brewing Co. X Vail Brewing Co. | New Nordic Ale |
| Fermaentra X River Rat Brewery | Coming soon! |
| Fiction Beer Co. X Strange Craft Beer Co. | Stranger Than Fiction (Saison) |
| Funkwerks X 21st Amendment | Fraud Complex (IPA) |
| Funkwerks X New Image Brewing Co. | Arnie (Kettle Sour with Black Tea and Lemon Peel) |
| Great Divide Brewing Co. X 4 Noses Brewing Co. | Amici Nasum (Sainson) |
| Great Divide Brewing Co. X Huss Brewing Co. | SWAIN Style Without An Interesting Name (Lager) |
| Grist Brewing Co. X Two Brothers Brewing | Catfish Kolsch |
| Grossen Bart Brewery X Koala San Brew | Salted Caramel Amber (American Amber) |
| Golden Collaboration: Holidaily Brewing Co. X Mountain Toad Brewing X Golden City Brewery X New Terrain Brewing Co. | Golden Fruit G.P.A. (Pale Ale) |
| Horse & Dragon Brewing Co. X Black Bottle Brewery | St. Igor's Berries (Baltic Porter) |
| Horse & Dragon Brewing Co. X Ancestry Brewing | By 5:00 (British Golden Ale) |
| Inland Island Yeast Labs X Brewed Food X Cerebral Brewing | Elemental Uproar (Belgian IPA) |
| Inland Island Yeast Labs X Brewed Food X Black Project | TWR FLWR (Spontaneous Sour Ale) |
| Intrepid Sojourner Beer Project X 105 West Brewing Company | The Intrepid Beer (Chardonnay Barrel-Aged Imperial Saison) |
| Jagged Mountain Craft Brewery X CO-Brew | Hurricane Haze (New England IPA) |
| Jagged Mountain Craft Brewery X Überbrew | Lupulin Smoothie (Hazy IPA) |
| Joyride Brewing Co. X Little Machine Beer | West Side is the Blessed Side (Barrel-Aged Belgian-style Tripel) |
| Joyride Brewing Co. X Snowy Mountain Brewery | Snow Ride: Take It Easy (Fruited Hazy Brett IPA) |
| Liquid Mechanics Brewing Co. X The Lost Abbey | Barking Iron (Barrel Aged Imperial Stout Blend) |
| Liquid Mechanics Brewing Co. X Wiley Roots Brewing Co. | Pimms Yo! (Sour Blonde Ale Blend) |
| Little Machine Beer X Mason Ale Works X Joyride Brewing Co. | Fresh p0w (Fresh Hopped Zero IBU IPA) |
| Living the Dream Brewing X Big Grove Brewery | Flyover IPA (New England IPA) |
| Living the Dream Brewing X Hideaway Park Brewery | Coming soon! |
| Locavore Beer Works X 38th State Brewing Co. | Suburban Bake Sale (Brandy Barrel Aged Imperial English Brown) |
| Lone Tree Brewing Co. X Cannonball Creek Brewing Co. | Coming soon! |
| Lone Tree Brewing Co. X Sycamore Brewing Co. | Coming soon! |
| Lost Highway Brewing X Berthoud Brewing Co. | Coming soon! |
| Lost Highway Brewing X St. Martin - Brunehaut Brewery | Lost in Belgium (Triple) |
| Lost Highway Brewing X Peacemaker Brewing Co. | Peaches for Peace (Peach Milkshake IPA) |
| Lost Highway Brewing X Brouwerij Van Steenberge | Coming soon! |
| Mockery Brewing X Adroit Theory Brewing Co. | Coming soon! |
| Makin' Noise X Goldspot Brewing Co. | Coming soon! |
| Makin' Noise X Our Mutual Friend Brewing | Coming soon! |
| Makin' Noise X Prost Brewing | Coming soon! |
| Makin' Noice X Call To Arms Brewing Company | Dust in the Wind Dry Irish Stout |
| Mockery Brewing X Adroit Theory Brewing Co. | Heart of a Hellraiser (Wildish Barrel Aged Saison) |
| Mockery Brewing X Baere Brewing Co. | Mocking Baered Episode 4: Intercontinental (Stout) |
| Moonlight Pizza & Brewpub X Caution Brewing Co. | What The Duck Five-Spice Gosé |
| New Belgium Brewing X Blackberry Farm Brewery | Biére de Mai (Late Spring Wild Ale) |
| New Belgium Brewing X The Rare Barrel | On the Shoulder of Giants 2017 (Golden Sour Beer Aged in Oak Barrels with Peaches and Jasmine Pearl Tea) |
| New Image Brewing X Dancing Gnome Brewery | Coming soon! |
| New Image Brewing X Molly's Spirits | I Can't Believe It's Actually Butter (Stout) |
| Odd13 Brewing X River North Brewery | Coming soon! |
| Odell Brewing Co. X Austin Beerworks | Coming soon! |
| Odyssey Beerwerks X Banded Oak Brewing | Pinky Promise (Biére de Garde) |
| Oskar Blues Brewery X Cigar City Brewing | SUB Straight IPA |
| Our Mutual Friend Brewing X Fort George Brewery + Public House | Baraka (Mixed Culture Saison) |
| Our Mutual Friend Brewing X TRVE Brewing Co. | Esprit De Corps I (Blended Mixed Culture Ale) |
| Peak to Peak Tap & Brew X The Brew on Broadway (BoB) | Bananas Foster the Friendship (Hefeweizen) |
| Periodic Brewing X Mother Trucker Brewery | Coming soon! |
| Pikes Peak Brewing Co. X Buckledown Brewing | Coming soon! |
| Prost Brewing Co. X Goodcity Brewing Co. | Vielendampf (German Steam Beer) |
| Ratio Beerworks X Ska Brewing Co. | Magnetic North (Norwegian White IPA) |
| Renegade Brewing Co. X La Brasseie du Baril | Coming soon! |
| Resolute Brewing Co. X Spice Trade Brewing | Triple Triple (Blended Belgian Tripel) |
| Resolute Brewing Co. X Resolution Brewing Co. | Einhorn is Dinkle...Dinkle is Einhorn (Hoppy Saison) |
| Sanitas Brewing Co. X The Bakers' Brewery | Odin's Barleywine (Barley Wine) |
| Schmaltz Brewing Company X Renegade Brewing Company X 8th Wonder Brewery | Reunion 2017 (Brown Ale) |
| Seedstock Brewery X Diebolt Brewing Co. | Coming soon! |
| Sleeping Giant Brewing Co. X Station 26 Brewing Co. | Coming soon! |
| Sleeping Giant Brewing Co. X Stillwater Artisanal | Collaborations Are For Lovers (Stout) |
| Spangalang Brewery X Eppig Brewing | Norwouija (Norwegian Farmhouse Ale) |
| Steamworks Brewing Co. X Dry Dock Brewing Co. | Nice Pear (Sake/Beer Hybrid) |
| Strange Craft Beer Co. X Freetail Brewing Co. | Coming soon! |
| Strange Craft Beer Co. X Metro State University Brewing Program | Nitro Raspberry Porter |
| Telluride Brewing Co. X Marble Brewery | Bad Nombre (Double IPA) |
| The People X Little Machine Beer | The People's Beer - final name TBD (Saison) |
| The Post Brewing Co. X Burns Family Artisan Ales | Thunder Kölsch |
| Tivolu Brewing Co. X Atwater Brewing | 10th and Atwater (Maibock) |
| Tivoli Brewing Co. X Schoenramer Brewer | Hien Brau Dunkel (Swiss Dunkel) |
| TRVE Brewing X Burial Beer | Aqua Dementia (Saison) |
| Twisted Pine Brewing Co. X Pump House Brewery | Coming soon! |
| Upslope Brewing Co. X Santa Fe Brewing Co. | Thigh Five (Southwest Common) |
| Ursula Brewery X Westbound & Down Brewing Co. | Coming soon! |
| Vail Brewing Co. X Lone Pine Brewing Co. | Hipster Shake (Milkshake IPA) |
| Verboten Brewing and Barrel Project X Grossen Bart Brewery | I Must Break You (Russian Imperial Stout) |
| Weldwerks Co. X Casey Brewing and Blending | Transmountain Diversion (Double IPA) |
| Lakewood Collaboration: WestFax Brewing Co. X Landlocked Ales and Green Mountain Beer Co. X Caution Brewing Co. X Great Frontier Brewing Co X Ironworks Brewery | Coming soon! |
| WestFax Brewing Co. X Broken Compass Brewing | Table Manners (Belgian Table Beer) |
| Wibby Brewing X August Schell Brewing Co. | Meat and Eggs Maibock (Hoppy Maibock) |
| Wibby Brewing X Media | Throwing Stones Stienbier (Stienbier) |
| Wibby Brewing X Station 26 Brewing Co. | Coming soon! |
| Wild Woods Brewery X Very Nice Brewing Co. | Southern HEMPisphere IPA |
| Wonderland Brewing Co. X Gordon Biersch | Coming soon! |
| Woods Boss Brewing Co. X Goldspot Brewing Co. | Stadtler and Waldolf (Belgian Dubbel) |
| Tommyknocker 10,000th Collab: Woods Boss Brewing Co. X Tommyknocker Brewery & Pub X Golden City Brewery X Lariat Lodge X Westfax X Lefthand Brewing Co. X Broken Compass X Elevation Beer Co. | 10K Alumni (Baltic Porter) |
| Wynkoop Brewing Co. X White Labs | Limey Unicorn (British Golden Ale) |
| Zuni St. Brewing Co. X Bonfire Brewing | Coming soon! |
---