No Comments
What to Expect from Surly Brewing's New Small Batch Series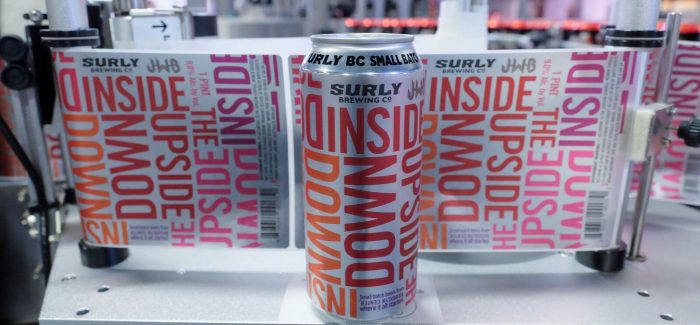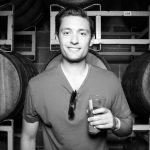 Surly Brewing started in a small retail park in Brooklyn Center, MN. After experiencing sustained growth in sales, the brewery expanded to its massive Prospect Park location that now houses a beer hall and shoulders the brunt of its growing, multi-state distribution responsibilities. And while they do offer some unique one-off beers served exclusively at the beer hall, the older Brooklyn Center location gives them even more space to experiment. The culmination of this brewing flexibility is its new BC Small Batch series.
Surly Experimentation
Both the name and the new beer comes from their quaint Brooklyn Center spot, but with more than a decade of experience, the new beer series gives Surly a chance to impress on a much larger scale Nonetheless, the amount of beer produced in each monthly BC Small Batch series is purposely small, both to drive demand and foster creativity. Each release will amount to 120 barrels (max) distributed in 4-packs of tallboys to the following areas: Minnesota, North Dakota, Wisconsin and the Chicago area.
Every new iteration gives Surly the chance to experiment with things like one-off collaborations, new variations of styles they're known for, and unique ventures into styles they're not. "The whole idea is having the opportunity to experiment and package the beers on a smaller scale," says Jerrod Johnson, head brewer, Surly Brewing Co. "The Brooklyn Center brewery, the same brewhouse we've been operating since day one, affords us this opportunity."
Surly Inside the Upside Down Kettle Sour (Collaboration)
The prospect is an exciting one for beer fans across the Midwest, as Surly really gets a chance to step outside of its comfort zone. Look no further than their first release: Inside the Upside Down, an imperial kettle sour brewed with strawberry puree and whole raspberries created in collaboration with prominent Florida brewer J Wakefield.
Surly is known for hops, not fruit, while J Wakefield has gained notoriety for their fruited beers. Melding the two unique brewing approaches together can only lead to great things. "It's a true attempt to marry Surly's style and Wakefield's style," said Surly brewer Josh Lemke. "They're known for their fruited Berliners and we're known for our hop-forward beers. This collaboration perfectly showcases both."
https://www.instagram.com/p/BiNDQ4HBW5x/?hl=en&taken-by=surlybrewing
What's Next?
The first iteration of the BC Small Batch series was only 60 barrels, which means distribution of Inside the Upside Down will be extremely limited. Folks in Minnesota and North Dakota should be able to start finding Inside Upside Down starting the week of April 30, with it also being available in limited amounts at their beer hall starting May 9.
If you can't get your hands on the first batch, fear not. Here's a look at what else is on the horizon for the series:
Zest Crazed — American pale ale with grapefruit and lemon.
Stunner — tropical session ale.
Frisson — Champagne-inspired black currant lager.  A Beer Hall favorite.
3DH — triple IPA.
Damien — American black ale.
Furious Black — black IPA.
Grindcore — espresso milk stout.
Having enjoyed the champagne-brewed concoction that is Frisson in their beer hall, I can't wait to see how it tastes in cans. Oh, and the other releases look good too. Cheers!
Feature image courtesy of Surly Brewing Co.
---