No Comments
Fremont Brewing | The Lamb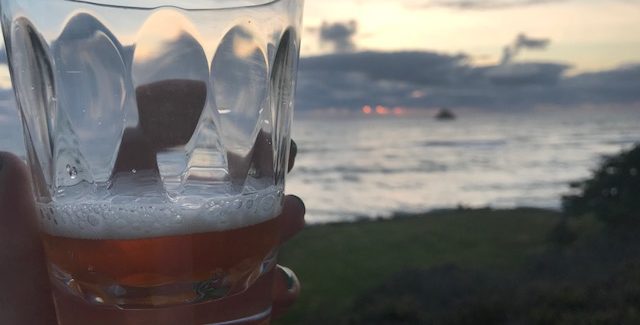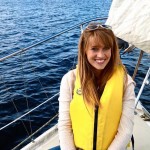 A handful of weeks back, on a quintessential Seattle spring evening, dozens of Fremont Brewing's most loyal and ardent patrons gathered at the brewery's Frelard facility location in celebration of the Heron Hunting Club's annual event. The event, which is rightfully hailed as one of the best in Seattle's craft scene, is a chance for Fremont fanatics to mingle with the brewery's staff, experience incredible bites from famed Seattle chefs, and perhaps most importantly, stock up favorite Fremont beers that the brewery releases from their cellars for the occasion. As one of the lucky fans that was in attendance for the Heron Hunting Club get together, I was not going to let this rare shopping opportunity slip away. I left with a plethora of beers that, to this day, has me giddy – one of those brews being The Lamb, a 2016 saison that was the first brew from Fremont's Fermentation Lab series.
The Fremont Fermentation Lab, which was created by Fremont with the intent of creating small-batch artisan beers, places emphasis on aging in oak and having wild, natural ingredients. With The Lamb being the inaugural brew, it embodies this beautifully.
The Lamb exhibits a beautiful golden-yellow hue in your glass, and gives off aromas that you would crave from a traditional saison: Earth, citrus and pear. These scents are accompanied by subtle sour fragrances that delightfully tickle the nose. In typical Fremont fashion, the body of this beer comes together effortlessly and flawlessly; the Cascade and Magnum hops gives The Lamb a clean, crisp and citrusy backbone without being overly bitter, while the yeast propels flavors of pear, apple and overall funkiness onto the palate.
Thanks to the beer being aged in oak barrels, one can also pick up oak flavors that complement those of the fruit and funk. The Lamb's juicy body finishes crisp and clean thanks to bottle conditioning and that bit of extra care. You'll find it hard to resist another glass of The Lamb, if offered, and lucky for us we'll be able to indulge – as this sits at a reasonable 6.5% ABV.
In short, The Lamb is a beautiful mix of traditional "Brett" character – sour, funky notes that finish fresh and crisp – and increased complexity due to the addition of oak barrels and meticulously chosen Northwest ingredients. It is Fremont at their best, and is an embodiment of the care, creativity and purpose that the brewery exudes day in and day out.
You can find out more about Fremont's beer, as well as their latest ventures on their social channels as well as their website.
---