One Comment
Flat Tail Brewing's Little Green Dry Hop Saison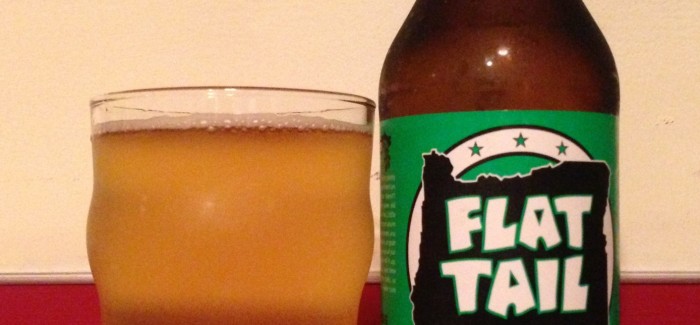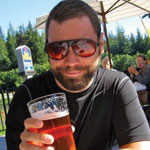 ABV 4.20%
Corvallis, Oregon's Flat Tail Brewing has recently expanded distribution within the Pacific Northwest with some very memorable beers bottled in 22oz bombers. Earlier this year, they released a pair of "proposal beers;" Yes: Wild Ale and No: Ghost Chile Porter.  More recently, they have put a few new mainstays out there, including the Rough Cut IPA and the Little Green Dry Hop Saison. The Little Green caught my eye a few months ago upon release and has made multiple appearances in my fridge since. This 4.20% sessionable hoppy saison may have the most robust hop profile of any low ABV beer out there.  Flat Tail describes Little Green as their "hoppy change of pace from the traditional West Coast IPA," and I could not agree more.
The nose of this beer is dominated by the saison yeast and dank, stinky hops (making the 4.20% ABV quite appropriate).  It is a very light hazy yellow color true to style, but has a very light head.  The flavor is a blend of the farmhouse yeast, skunky; possibly amarillo hops and pilsner malt.  It has an extremely light and crisp finish.  This is not your grandfather's lawnmower beer.  This beer stays true to form in that it is best served outside on a hot day after a hard days work.
I brought a growler of Little Green up to Mount Tabor on August 17, 2013 to watch the Portland Adult Soap Box Derby.  This beer paired perfectly with a afternoon full of laughter and excitement in the Portland sun as soap box cars raced down the hill in Mount Tabor park.  It seemed a perfect match for this event; something hysterically unconventional and perfect for a summer day.  Grab one, quickly!