No Comments
Cooking with Beer | Hoppy Fried Chicken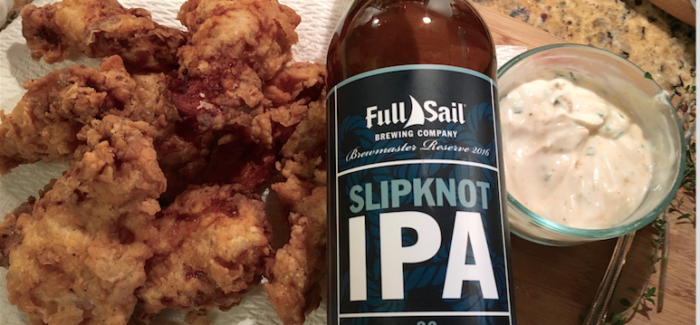 Happy Memorial Day, folks! In order to best prepare you for swimsuit season, I'm serving up a recipe for hoppy fried chicken. As most of us know, nothing screams 'bikini body' like a big, greasy meal.
For this Hoppy Fried Chicken, I put a spin on the traditional buttermilk fried chicken. My strips are marinated in buttermilk + Slipknot IPA from Full Sail Brewing for 8 hours before their bath in the deep fryer. Why IPA? Well, I knew I wanted some Italian herbs in the mix and an IPA's bitter character really lends well to these herbs, in addition to making chicken taste really damn delicious (theory officially tested with Independence Chicken). The added bonus is that beer and buttermilk both work to tenderize the meat. The buttermilk imparts moisture and allows the muscle fibers to break down a bit. The beer has alpha acids and tannins, also allowing for a breakdown in the muscle proteins. The end product is the juiciest, most tender fried chicken you've ever had. Bon appetit!
Ingredients
3 lbs chicken breast
1 cup buttermilk
1 cup Slipknot IPA from Full Sail Brewing Co. (or something comparable)
1/2 tsp paprika (Hungarian half-sharp if possible)
1/2 tsp ancho chili
1/2 tsp black pepper
1 tsp Italian herb mix
Vegetable oil for frying
Breading
3 cups flour
1 tsp paprika
1 tsp kosher salt
1 tsp black pepper
1 tsp garlic salt
3 eggs
Dipping Sauce
1/2 cup light sour cream
1/4 tsp Lawry's seasoning salt
1 tbsp Slipknot IPA
2 sprigs rosemary
3 sprigs thyme
Directions
You'll need to start this one ahead of time. The morning of your feast is when the prep work should begin. Cut the chicken breasts into strips to make chicken tenders.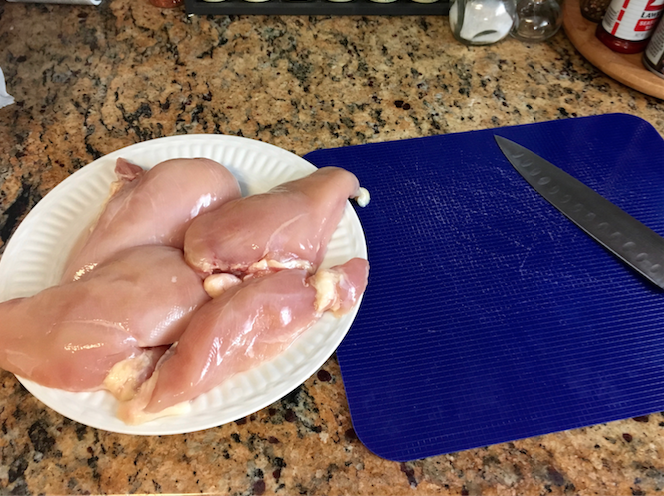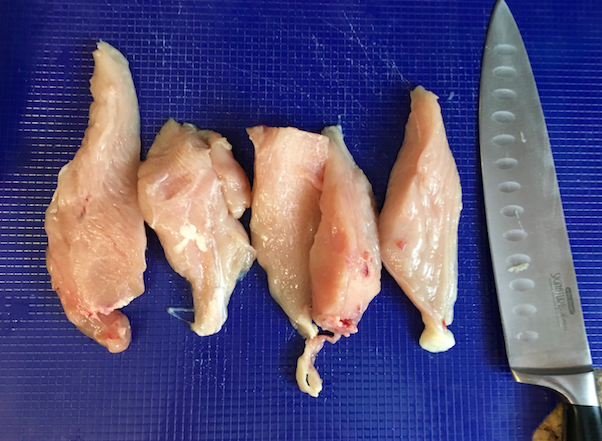 In a large bowl, combine the chicken strips, 1 cup of buttermilk, 1 cup of Slipknot IPA, 1/2 tsp paprika, 1/2 tsp ancho chili, 1/2 tsp black pepper, and 1 tsp Italian herb mix. Cover and refrigerate for 6-8 hours.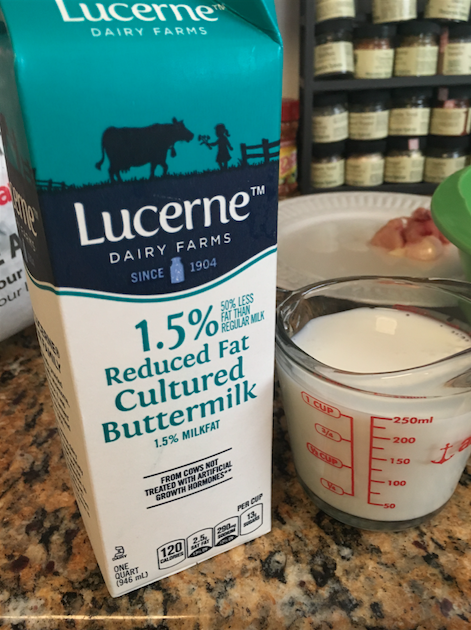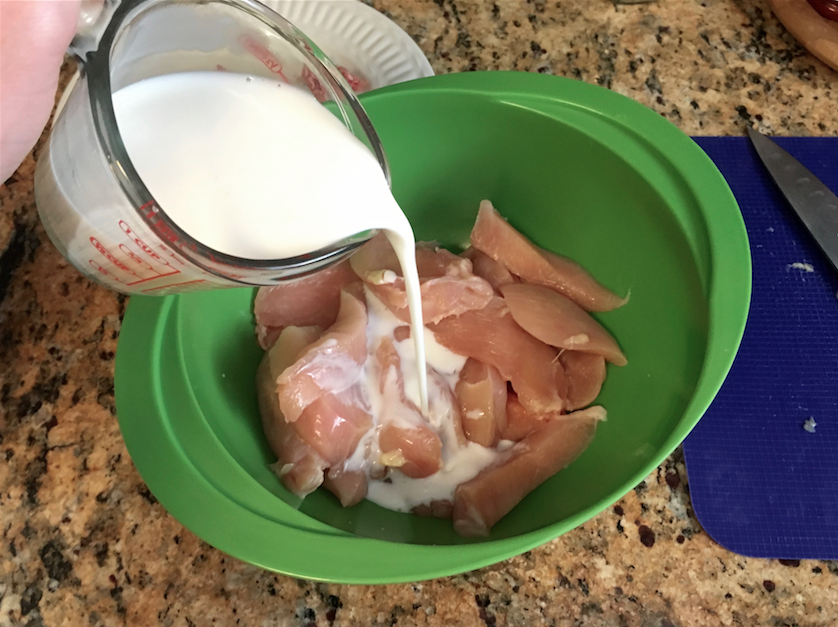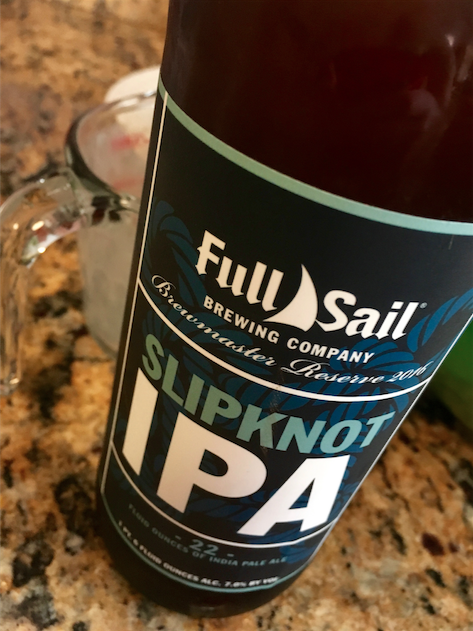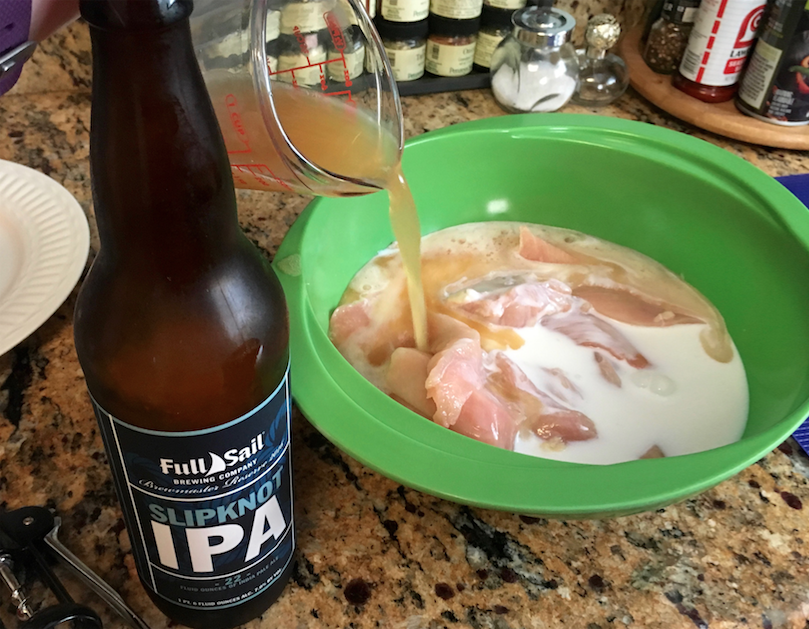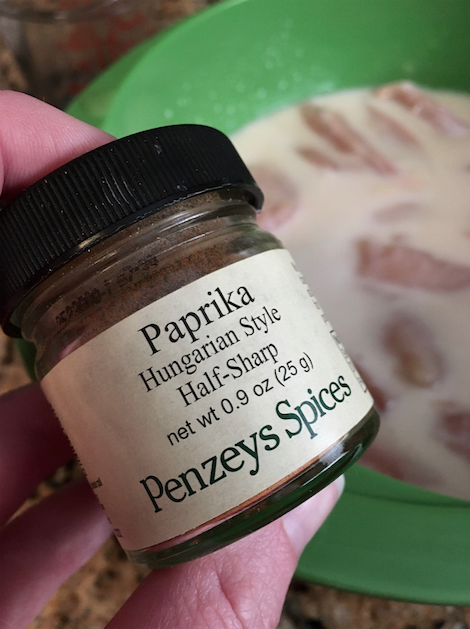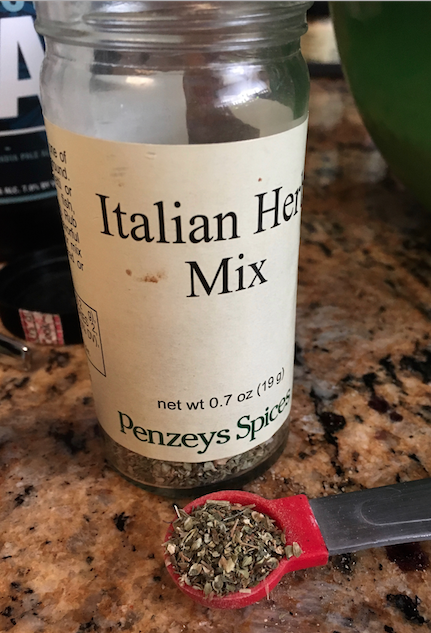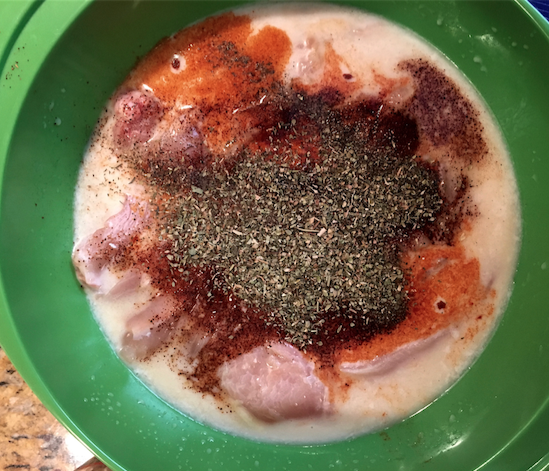 At the same time, or at least 2 hours before chow time, you can throw together the chicken dippin' sauce (we're getting real Southern up in here). In a small bowl, combine 1/2 cup light sour cream, 1/4 tsp Lawry's seasoning salt, and 1 tbsp Slipknot IPA. Chop up the leaves from 2 sprigs of rosemary and 3 sprigs thyme – add those to the bowl as well. Let this refrigerate and allow the flavors to slowly melt together for maximum deliciousness.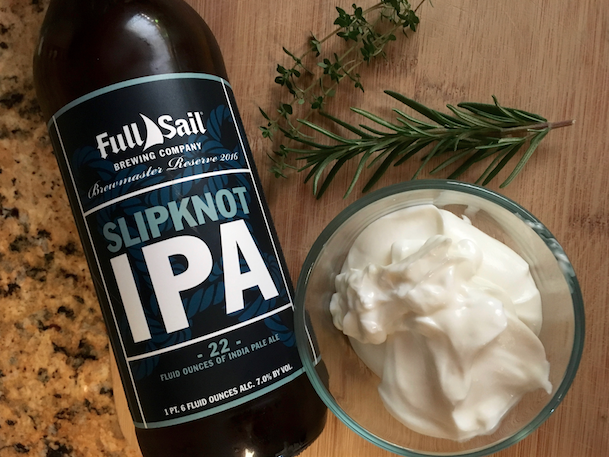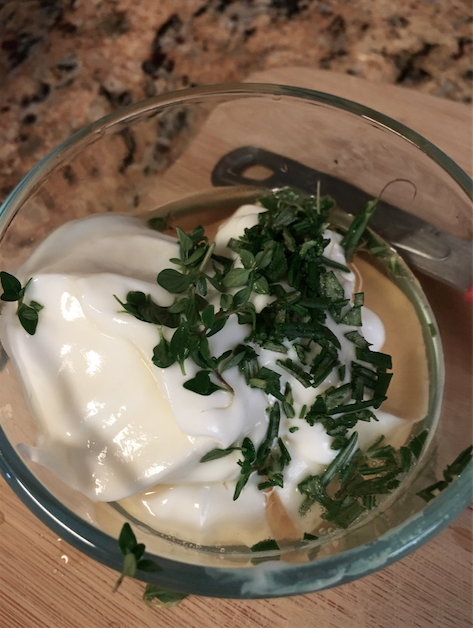 Fast forward 6-8 hours – it's FRY TIME! Well, there's a few steps before that, but you get the picture. Preheat your fryer to 350° F. If you don't have a fryer, I seriously suggest buying one because it is so great. However, you can also heat vegetable oil in a deep frying pan, about 1 inch deep.
On a big plate or in a big bowl, combine 3 cups of flour, 1 tsp of paprika, 1 tsp of kosher salt, 1 tsp of black pepper, and 1 tsp of garlic salt. In a separate bowl, whisk the three eggs together.
Now, here's the part where we experimented. We tried 1 layer of breading and 2 layers of breading. Although we thought the two-layer chicken would be the winner, it turns out that the one-layer chicken had a crispier, airy feeling that was just right. So with that, take your strips and dip them in the eggs. Then, dredge them through the flour, coating them thoroughly. Add the strips to the oil and fry for 3-8 minutes.Yes, this is a broad range. The exact time all depends on the thickness of your strips – I suggest frying a test chicken strip at first. It only took our strips 4 minutes. To be safe, they should reach an internal temperature of 165° F. They also start to float when finished.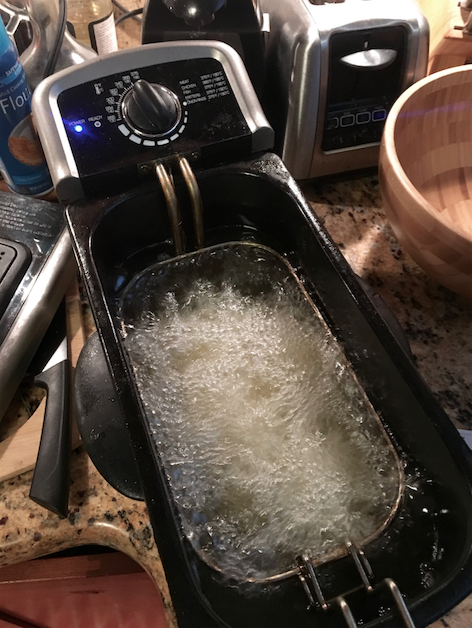 After frying, place the chicken on a cooling rack or a plate with paper/paper towels/whatever you have handy. Don't let them sit for too long to ensure maximum crispiness. Really, this would be hard to do because the hoppy fried chicken is too damn good to resist eating.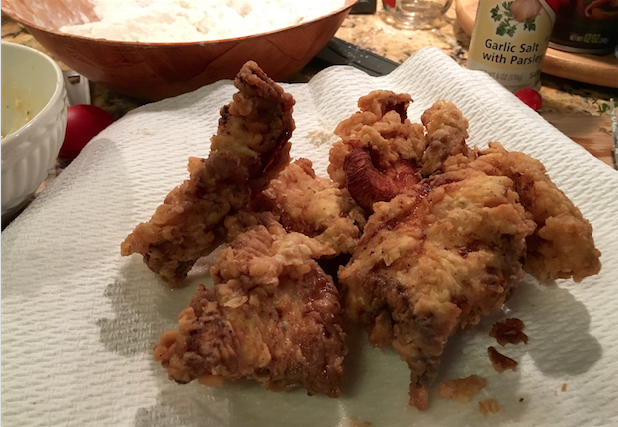 When it's go time, serve with the IPA chicken dippin' sauce. We also made sides of BBQ, ketchup, and hot sauce because we like to get crazy. Serve with the rest of your Slipknot IPA for a hop-boost and you will knot be disappointed.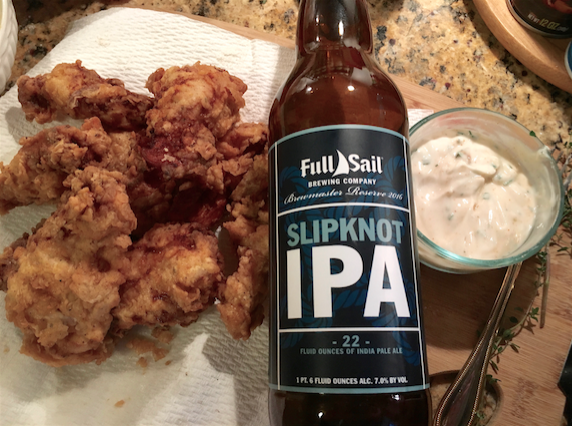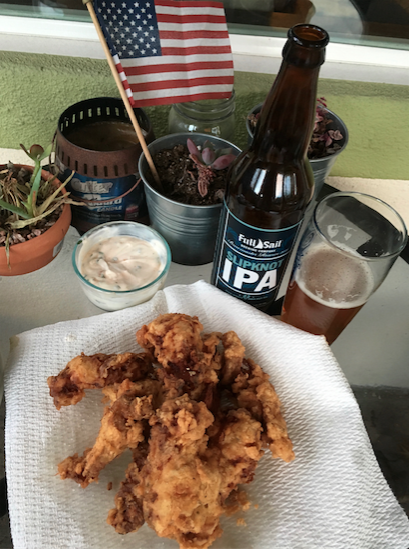 ---