No Comments
An Extended Summer: The Gose's Evolution into a Year-Long Staple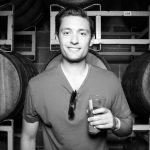 It's the dead of winter and I'm not drinking a burly, barrel-aged stout – or even an IPA. Instead, I've cracked open a can of Creature Comforts' Tritonia Gose. Was I envisioning a beach on some far off island? Or a sweltering summer sun? Nope, I just wanted something light and flavorful that wasn't a lager and wouldn't weigh me down like some of the heavier stouts and barleywines I've had on winter night's past; and I'm not alone in this sentiment.
Much like the rise of spiked seltzer, the lighter styles of beer, namely session sours such as gose ale, are experiencing a bit of a renaissance this days as folks are beginning to choose tart and tangy beers for their ability to bridge the gap between calorie-conscious and flavor-packed. IPAs aren't going away – to the contrary even. However, many breweries have begun to appreciate the gose's spot in giving their beer lineup a bit of balance along with a burst of new flavors. For more insight into the growing popularity of the style over the past few years, I asked several breweries making some of the best gose-style ales in the nation to get their thoughts.
Surprising Growth for a Non-IPA
There's a lot of room for growth for those non-hoppy offerings like goses and Berliner weisses. Just ask Dogfish Head. Per their brewmaster Mark Safarik, SeaQuench Ale, their session sour "hybrid" of gose, Berliner weisse and kolsch, is the fastest growing beer in the history of their business. It's also currently the #1 sour in the American market. Not bad for a beer that launched nationally just a few years ago.
But the popularity of the gose seems to go farther back than that. Illinois' Destihl Brewing launched their 'Here GOSE Nothin' offering back in 2014. According to brewery brand manager, Katy Tilley, Destihl was one of the first to offer a gose in cans. It also soon became the bellwether for their larger Wild Sour Series.
"We seem to have created a monster in a way, since the kettle sours are taking over everything, and we love that."
https://www.instagram.com/p/BsoLZyPFSH8/
One of the reasons the gose style has taken off is due to the nimbleness that comes from its short brewing period. The gose takes on a kettle sour approach in the brewing process; it typically only takes 3-4 weeks to create this light ale from start to finish. Berliner weisses and goses might lose out on the complexity of flavors that traditional barrel-aged sours like gueuze and lambics embody. However, they offer a clear advantage to brewers looking to keep in line with the fleeting tastebuds of today's consumers: flexibility.
Instead of relying on a stronger ABV beer that hits on three to four key flavor components, a standard gose offering can act as a vehicle to elevate one or two fruit-forward flavors that fit the time and seasons of their releases. This type of flexibility is why Sixpoint Brewing in Brooklyn, New York was able to expand their Jammer Gose portfolio into new flavors like Citrus. According to Sixpoint's Michael Lenane, the Jammer series doubled in volume last year alone. This helped them make the decision to release the original Jammer Gose in cans year-round, starting this April.
The ability to pair the stringent tartness of a gose with a lighter fruit option and a dash of salt has proven successful for Georgia's Creature Comforts as well. According to their CEO Chris Herron, the Tritonia Gose variant made with cucumber and limes has grown 126% in sales YOY since its introduction into cans in 2017. He also feels especially bullish on their newer variant made with pineapple. It has quickly become very popular in their market and tasting room.
A Unique Appeal to the Non-Traditional Beer Drinker
There's a reason Corona expertly markets their beer to be best-served with a lime. Pairing the lightness of a lager with a dash of salt and a hit of tart lime leads to an instantly refreshing drinking experience. That consumer insight has been expertly adapted by those in the hard seltzer space; it  also shows up in the framework of what makes a gose so damn refreshing. It's also appealing to newer beer drinkers or those who might be newer to sour beer styles, like Avery Brewing's El Gose.
"We attribute the success of the style to being a crisp, refreshing, and thirst-quenching beer," said Brian Krueger, National Sales & Marketing Director at Avery Brewing. "The lime and sea salt satisfies your palate in a unique way so it also pairs well with a meal. The gose style is an approachable way to try out a sour beer for the first time."
https://www.instagram.com/p/BneClElD1Zt/
Along with a lower barrier to entry, goses have also become prominent among the portfolio of today's American drinker. Why? Because they're easy to repeat; consumers can have more than one in a sitting because of their lower calorie count and ABV. It's quite similar to what someone might find in a seltzer or light spirit drink like vodka with lime. Plus, the added combination of fruit and salt creates an interesting differentiator according to Dogfish Head's Safarik.
"Consumers have been trending towards lower ABV products for the past few years. I think sour beers, particularly when fruited, have crossover appeal to wine and some spirits drinkers. The sourness and salinity of a gose adds a refreshing quality like the salt on the rim of a margarita glass. It keeps you coming back for one more sip."
All of this creates a consumption pattern at the liquor or retail store that is consistent across a wider range of consumers; it's music to the ears of any craft brewer looking to expand their market share. Appealing to a new segment of drinkers with a beer offering isn't new. However, it seems to be working for the gose style. It's almost like an alcoholic chameleon, with an ability to play across many different drinking formats and activities.
"The vast majority of beverages have a mild sourness to them (wine, cocktails, lemonade, soda, Gatorade, etc) and people love the tangy flavor," said Sixpoint's Lenane. "People are tired of getting fed a bunch of sugar and are ready for authentically crafted drinks with vivid flavor profiles that aren't overly sweet."
New Investments for a New Age of Drinkers
So, with all of this talk about its popularity and appeal to newer market segments, is anyone really investing further development of their gose profile in lieu of an eye-catchier hazy IPA? The answer is a definitive yes. Several of the brewers I talked to noted that they were putting their stake in the ground when it came to their gose offering. They talked about expanding on the variants; they also discussed expanding availability of their gose portfolio. It would be similar to what they do for an IPA line or barrel-aged series. Not to mention, Destihl plans to release several variants of Here GOSE Nothin' in 2019. They'll begin with a small batch release that features key lime; they'll also have a few seasonal options for Summer (Pina Colada) and early Fall (Blueberry).
https://www.instagram.com/p/BlY6dEIg-az/
Sixpoint's popular Jam Pack variety offering comes back with new flavors this summer. Creature Comforts also plans to release several new flavor combinations of Tritonia in their taproom. Oh, and Dogfish Head? They're not content to rest on their SeaQuench-filled laurels. Mark Safarik of Dogfish Head says that consumers can expect a new gose offering. This will be available on-shelves nationwide this spring in 12oz cans.
According to Safarik, the new SuperEight Gose will be a "brilliant, ruby-hued sour ale made with 8 amazing ingredients; including gobs of prickly pear, mango, kiwi, blackberry, blueberry, raspberry, elderberry and red quinoa. It's got this wonderful, tart watermelon-berry flavor that gets amped up with red Hawaiian sea salt."
With both national and regional brewers committing to the style of gose, it's easy to get excited for a light and easy-drinking future. This will make the summer state-of-mind a year-long reality. Cheers!
Feature image courtesy of Dogfish Head.
---