No Comments
Brewers Rock Festival | Beer, Music and Preserving the Great Lakes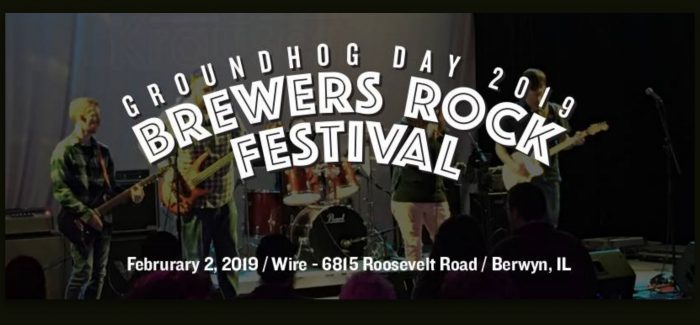 Hosted by Kinslahger Brewing, The Brewers Rock Festival at the Wire in Berwyn on Groundhog Day celebrates the essence of "craft." With proceeds going towards the Alliance for the Great Lakes Alliance, more than one dozen bands, all associated with breweries, will play from 3 p.m. to 11 p.m. on Saturday, February 2, and they'll bring their beer with them.
One can purchase a ticket that allows one to come and go, watch a dozen bands, choose from at least 25 different craft beers (or more) at the breweries' booths, order beer and drinks from the bar and enjoy Bricks Pizza. And, of course, one gets a fun sampling glass.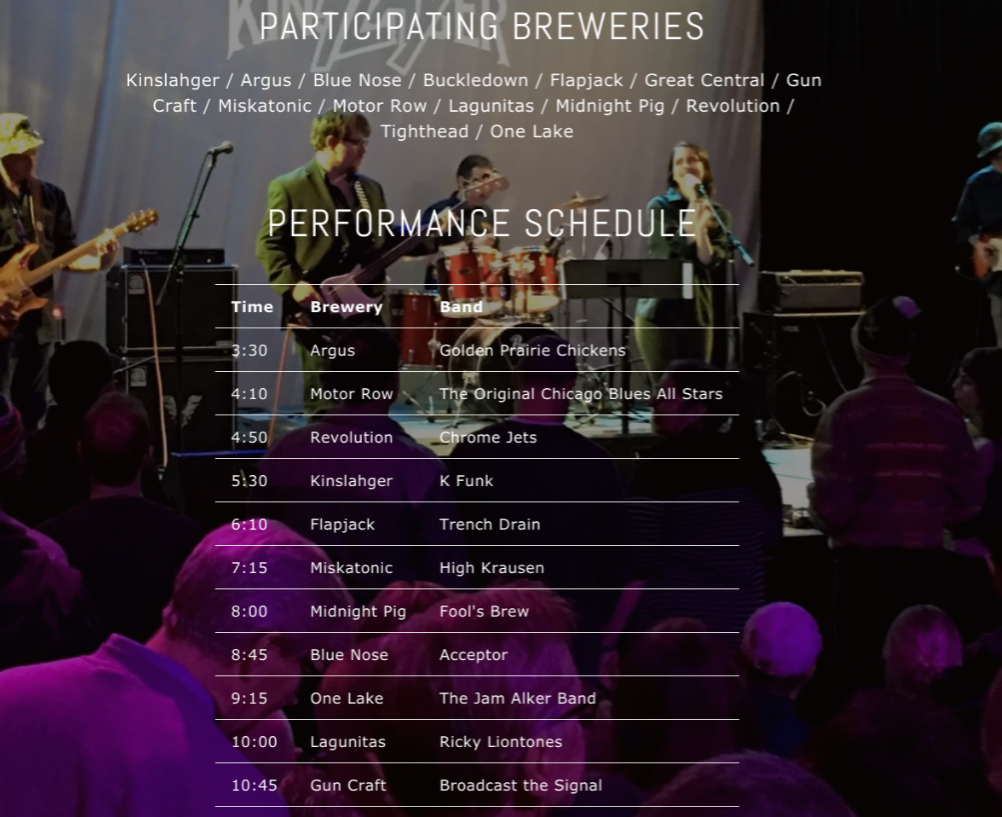 One could easily argue that the "craft" in "craft beer" has come to mean style or genre rather than accurately denoting its genesis at the hands of a skilled artisan. But crafted beer, like music (or any other trade, for that matter), is the product of innovation and imagination. By combining two forms of creativity into one fest, Brewers Rock Fest reaffirms that there are many outlets for which artists can display their talents—and it's all for a good cause.
Details
When: February 2 (Groundhog Day), from 3pm to 11pm. (Music starts at 3:30)
Entry/Re-Entry Policy: People will receive a wrist band that allows one the freedom to come and go.
Venue: Wire: 6815 Roosevelt Rd., Berwyn, Il. | (844) 552-4437 | [email protected]
Music
Keith Huizinga of Kinslahger Brewing explained: "This is sort of a music row here [in the near western suburbs of Chicago]. We have Wire across the street, Amy's Wine House, Friendly Tap, FitzGeralds and more…and we thought it would be a good way to expose people that aren't based in this area to what's going on here from a music perspective—and the Wire is a great venue for that."
Guests can expect to see music ranging from fun and silly to seasoned musicians playing everything from Heavy Metal and Rock to traditional Chicago Blues with Original Chicago Blues All Stars.
And, patrons will see some of their favorite brewers up on stage, too, such as the case with Fool's Brew, which features Cory, the head brewer (pictured below, second from the right) of Midnight Pig, as its bassist.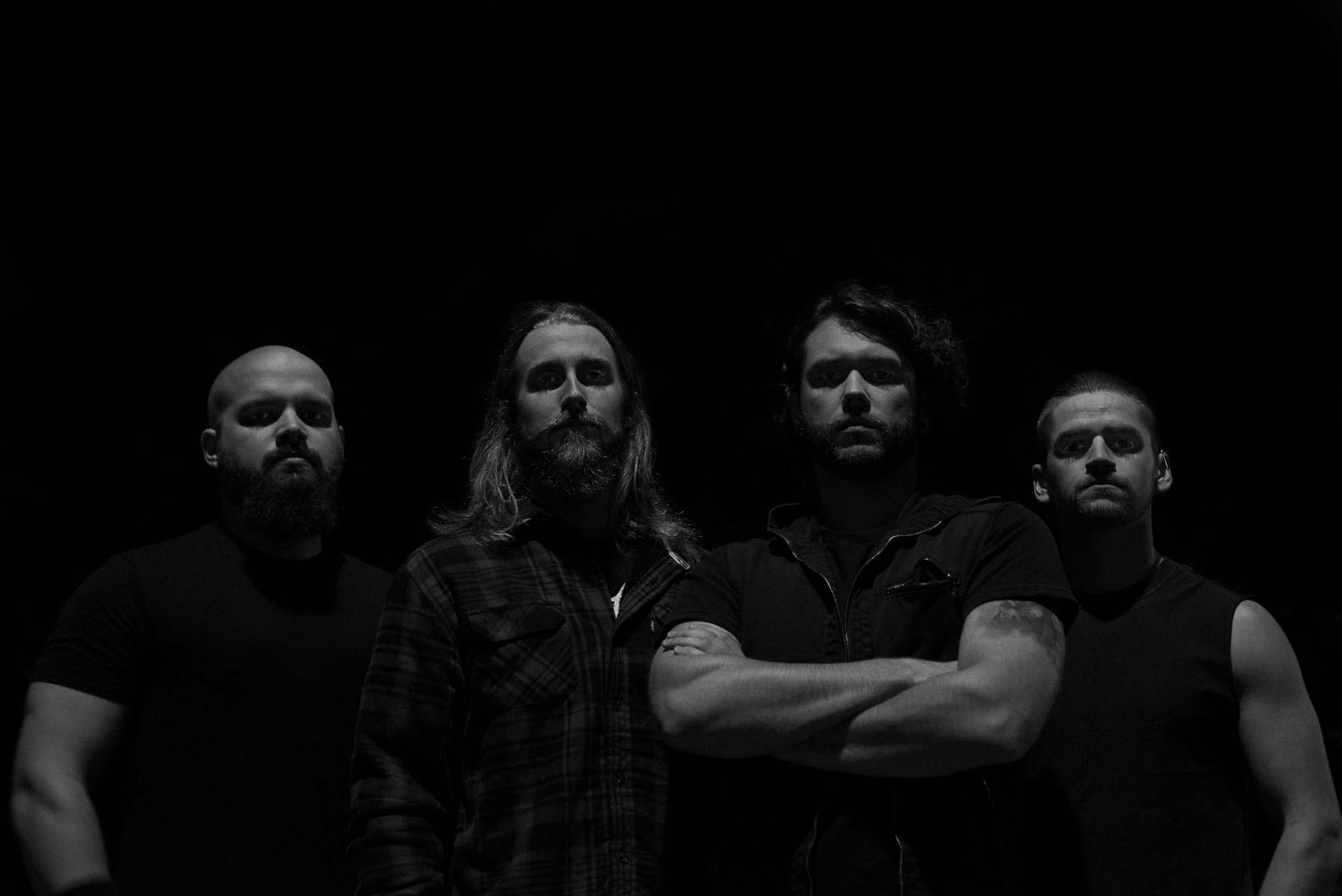 Plenty of Beer and Drinks
Brewers Rock Festival, an idea spearheaded by the lager-friendly Kinslahger in Oak Park, is technically the 2nd annual, but this year's event is an improved version of last year's Brewery Band Ballyhoo. Whereas last year one could only purchase beer at the bar, this year's festival will couple music with the typical beer festival feel. Patrons will see brewer booths located throughout the venue, both upstairs and downstairs. Thus, there will be many beers to try, and many views to be enjoyed.
Huizinga noted, "Fests are fantastic. But, fests, let's be honest, can be also be a chore, with setup, working the booth, clean up, and more….it's a big investment." He added, "So, the idea of having a fest where brewers are not just working, but mingling in the crowed, and on stage gives [the attendees] something unique."
Finally, he said, "Each brewery is bringing at least two beers, some are doing more."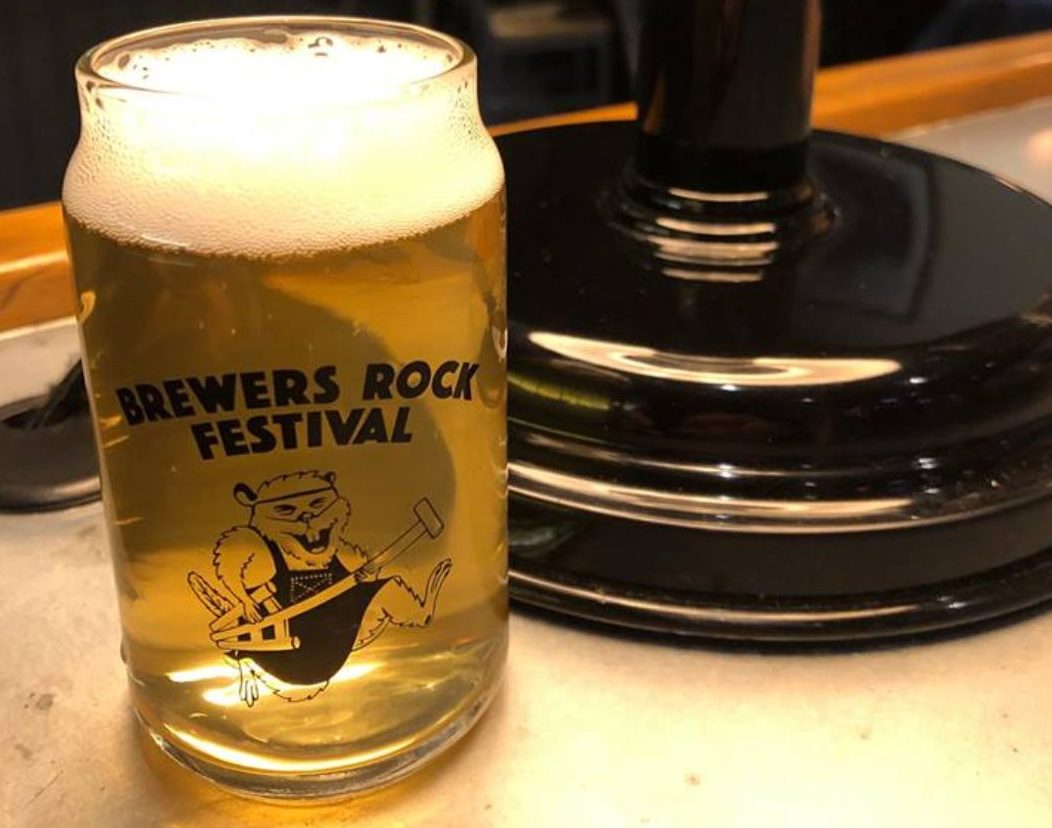 The Cause: Helping the Great Lakes
The Alliance for Great Lakes has developed a relationship with many brewers over the years and made its presence known at various festivals.
"Most brewers in the Chicago area use Lake Michigan water to brew from, so it's easy to get behind [the Alliance for Great Lakes],' noted Huizinga.
For beer drinkers residing in the Great Lakes region, it's tough to dispute the significance of the massive water resource. Indeed, one-fifth of the world's entire freshwater supply exists in the Great Lakes. Given that 90% of beer (on average) is comprised of water, it only makes sense for beer fans to support a cause that benefits the bountiful water supply, and that's what makes supporting the Alliance for the Great Lakes a natural fit for beer fans and brewing professionals.
For that matter, given we need water to survive, so it makes sense for anyone to help protect the "inland freshwater oceans" that is the Great Lakes.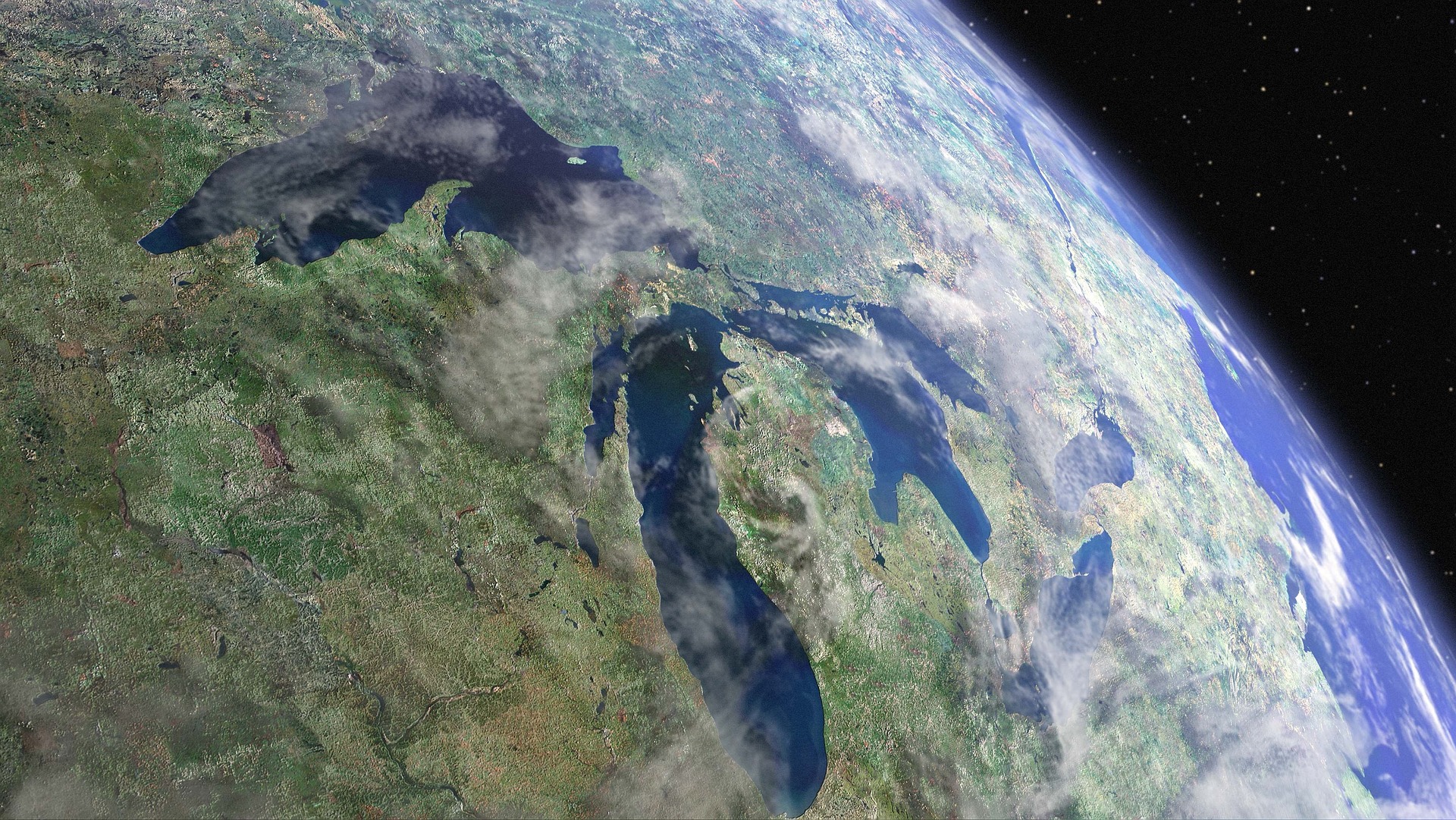 Craft = Community
In the end, the festival is about having fun while also embracing the craft mantra of "community."  The festival, as is always the case, brings brewers together despite their technical existence as competitors.The Alliance for the Great Lakes is dedicated to protecting a natural resource that supports tens of millions of people, let alone the region's entire ecosystem.
Finally, the event allows for the convergence of the music and beer communities, which includes an opportunity for a brewery such as Motor Row to arrive with the Original Chicago Blues All Stars, connecting the current music and beer scene to the metro area's musical and cultural history.
Most importantly, the Brewers Rock Festival allows everyone to have some fun, drink some beer, eat some food, and embrace a day when the Groundhog might let us all say goodbye to the Polar Vortex and hello to spring. We can only hope, right?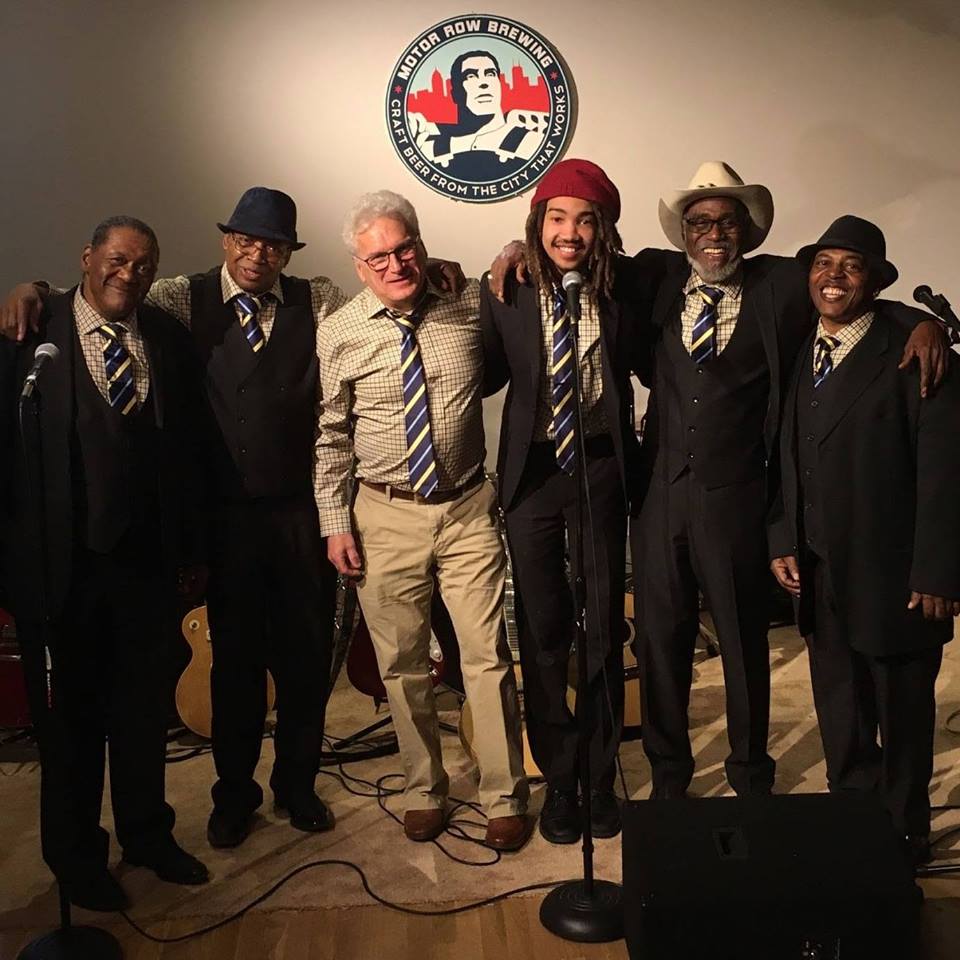 ---