No Comments
San Francisco Beer Week | Can't-Miss Events February 17-19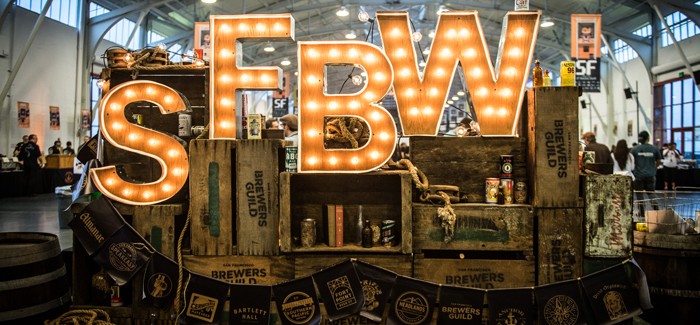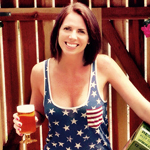 *Cover Photo courtesy of San Francisco Brewers Guild (Gama Nine Photography)
The final days of San Francisco Beer Week take us to the weekend. It's hard to believe 895 events were packed into 10 days. The final three days presently have 108, 98, and 53 events happening, respectively, Friday, Saturday and Sunday. Still plenty of beer to be imbibed these last few days. Here are the events that we are looking forward to.
Friday, February 17
Modern Times Devil's Teeth Variants
Ale Arsenal (971 Laurel Street, San Carlos, CA 94070)
3:00pm – 9:00pm
Admission: No Cover
Tap List: Bourbon Barrel Monster's Park 2016, Monster's Park 2015, Bourbon Barrel Aged Devil's Teeth with Coffee, Bourbon Barrel Aged Devil's Teeth with Hazelnuts, Orange Zest, & Cocoa, and Bourbon Barrel Aged Devil's Teeth with Almonds, Vanilla, Cocoa.
Wicked Weed Brewing & The Rare Barrel Collaboration Release
The Rare Barrel (940 Parker Street, Berkeley, CA 94710)
4:00pm – 10:00pm
Admission: No Cover
Release of Happy Blending with Wicked Weed available on the guest taps and Tacos El Rey food truck will also be on site from 5 – 9PM dishing up tacos, burritos, and tortas!
Tap List Includes:
Happy Blending – Barrel-Aged American Sour Ale Fermented w/ Plum & Nectarine
White Angel – Barrel-Aged American Sour Ale Fermented w/ Muscadine Grapes
Permeo – Barrel-Aged American Sour Ale Fermented w/ Passion fruit & Lychee
Lunatic Lager – Belgian Blonde
French Toast – Imperial Stout Brewed w/ Cinnamon, Vanilla, and Maple Syrup
And more …
Shuck Yeah! Stouts & Oysters
Spark Social SF (601 Mission Bay Boulevard North, San Francisco, CA 94158)
5:00pm – 8:00pm
Admission: No Cover. Stout & Oyster Passport $30.00 *Passport gets a flights of 6-4 ounce local craft stouts and a dozen oysters.
Stout List: Campfire Stout from Highwater Brewing Co, Oyster Stout from HenHouse Brewing Co, Naughty Aud Imperial Stout from 101 North Brewing Co, Turkey Bourbon Stout from Anderson Valley Brewing Co, Old 38 Stout from North Coast Brewing, and Tanilla Porter from Knee Deep Brewing.
Allagash Night
Public House (24 Willie Mays Plaza, San Francisco, CA 94107)
5:00pm – 10:00pm
Admission: No Cover
Draft List: Adventureux, Confluence, Curieux, Emile, Hibernal Fluxus, Interlude, James Bean, Little Brett, Nancy, Saison and White
Bottle List: Farm to Face, FV13 Batch 1, Tiarna, St. Klippenstein, and Golden Brett
Avery Brewing Takeover
Harry's Hofbrau (1909 El Camino Real Redwood City, CA 94063)
6:00pm – 11:00pm
Admission: No Cover
Tap List: Tweak, Vanilla Bean Stout, Raspberry Sour, Beast (retiring this year), Sameal's (retiring this year), White Rascal, Maharaja, Raja, and Uncle Jacob's Stout (Bottles).
Cask & Queso, Triple Fermented
ThirstyBear Organic Brewery (661 Howard Street San Francisco, CA 94105)
6:00pm – 9:00pm
Admission: $50.00 Tickets can be purchased be clicking here.
17 Cowgirl Creamery cheeses and 17 cask conditioned ales from 16 SF Bay Area breweries will be paired and available.
Beer & Cheese Pairings:
ThirstyBear & Santa Cruz Mountain Brewing Collaboration = Smoked Cali Common / La Muse Signature Gouda
ThirstyBear= Folsom St IPA / Cowgirl Wagon Wheel Raclette
Barebottle = Honey Ale with Orange blossom honey / La Muse Brabander
Social Kitchen = The Smell IPA / Schloss
Triple Voodoo = Smoked Scotch Ale / Mixed Drum
Anchor= Wild Ale with apricots / Goldette Tomette
Sierra = Porter / Buffalo Blue
Freewheel = Scotch Ale / Colston Bassat Stilton
Drakes = IPA with dark, sweet cherries /Bayley Hazen Blue
Speakeasy= Metropolis Lager w/ Meyer Lemon / Cowgirls Devil's Gulch
Beach Chalet= 20th Anniversary Double IPA with Mosaic / Grayson
21 A= Strong Saison / Landaff
Magnolia= New Speedway Bitter / Keens English Cheddar
Cellarmaker= Double IPA with Cara Cara Orange Zest / Cowgirls Red Hawk
Marin=Rye IPA / Pantaleo
Faction= Winter IPA / Kenne
Black Hammer= Megamouth IPA / Wilde Weide
Dionysus Tap Takeover & Meet the Magic Brewer
Noc Noc (Broadway 515 Broadway San Francisco, CA 94133)
7:00pm – 12:30am
Admission: No Cover
Draft list filled with barrel aged fruited sours from Kyle Pitsner include Super Funk Passion Fruit, Berlinersfield with blackberries, passion fruit, and black current, Rest in Funk 2, Super Funkadelic, Reflexion #3, and more.
---
Saturday, February 18
Stouts Through the Years
The Monk's Kettle (3141 16th Street San Francisco, CA 94103)
12:00pm – 2:00am
Admission: No Cover
Stout List: 2010 Dogfish Head World Wide Stout, 2011 Ballast Point Victory at Sea, 2012 Alesmith Speedway Stout, 2013 Avery Mephistopheles, 2014 Goose Island Bourbon County Stout, 2015 Deshutes Butte XXVII (Porter) and 2016 Firestone Walker Parabola.
All Oregon Beer & Beer Not from Oregon
Mikkeller Bar (34 Mason Street, San Francisco, CA 94102)
12:00pm-2:00am
Admission: No Cover
Mikkeller Bar is tapping over 40 beers from 15 breweries from the beautiful state of Oregon including: Ale Song, Ale Apothecary, Boneyard, Crux, Caldera, Commons, Logsdon, De garde, Deschutes, Groundbreaker Pelican, and so on. There will be guest Lambics and BA Stouts. Beers included multiple vintages of Cascade, Rare Ale Apothacary bottle pours, new barrel aged beers from Alesong, Brewery only BA releases from Logsdon, previously brewery only released Cruz beers, Fresh Boneyard, Caldera stouts such as BA Mogli, the GABF Winner Groundbreaker Gluten Free beers, Gigantic IPAs, Deschutes Abyss, special beers from Ninkasi and numerous other Oregon breweries. Tap List also includes: Hannsens, Scarenbecca Kriek (RARE KEG), BA Perennial Sump, BA Mikkeller Vanilla Shake, BA Avery Tweek, BA Coedo Saison with plums, and BA Mikkeller Spontanquadraspberry
Alpine Beer & Green Flash Brewing Tap Takeover
Giordana Bros. Mission (3108 16th Street, San Francisco, CA 94103)
1:00pm – 7:00pm
Admission: No Cover
Alpine and Green Flash will have two separate flights going on for this event. One flight with 4 Alpine beers and one with 4 Green Flash beers. Also included is a delicious Cellar 3 offering as a treat. The Pittsburgh style sandwiches and wings are a great match with the beers. Try to challenge the Green Flash guys to shuffleboard if you dare!
Alpine Beers
Duet
Windows Up
Nelson
Hoppy Birthday
Green Flash Beers
Imperial
Palate Wreck
Le Freak
Passion Fruit Kicker
Cellar 3
Protégé Sauvage
The Lost Abbey Sours & Strong Ales
Grape & Grain Bar (227 S San Mateo Drive, San Mateo CA 94401)
3:00pm – 8:00pm
Admission: No Cover
Pour list Includes: May Black Parade, Madonna and Child, Famboise de Amorosa, Track 8, Track 10, Brandy Barrel Angel's Share, Bourbon Barrel Angel's Share and Cuvee de Tomme
From the Boarder to the Bay – San Diego
Diving Dog Brewhouse (1802 Telegraph Avenue Oakland CA 94612)
4:00pm-10:00pm
Admission: No Cover
Brewery List Includes: Ballast Point, Green Flash, Alpine, Fall, Coronado (including collab IPA Richochet), Thorn Street, Alesmith, Saint Archer, Council, Belching Beaver, Pizza Port, Stone, Toolbox, Intergalitc and more.
Tap List:
Stone – Xocoveza
Stone – Tangerine Express IPA
Coronado – Mean Tajin IPA
Coronado – Breast Beer Ever (Berlinerweisse with coconut)
Coronado + Diving Dog – Ricochet IPA (New England style IPA)
Ballast Point – Watermelon Dorado
Ballast Point – Victory at Sea with Coconut
Ballast Point – regular Victory at Sea
Pizza Port – Lono IPA
Pizza Port – Owl Bear DIPA
Alpine – Pure Hoppiness
Alpine – Windows Up IPA
Thorn Street – Coconut Porter
Barrel Harbor – Fenris IPA
Green Flash – Soul Style
Green Flash – Palate Wrecker
Belching Beaver – Horchata
Belching Beaver – Hibiscus
Plus backups of a few other specials…
Sacramento Beer Week Preview
The Good Hop (2421 Telegraph Avenue, #102, Oakland, California, 94612)
5:00pm -11:00pm
Admission: No Cover
There will be no shortage of Sacramento superstar brewers and a stellar line up of draft beers for you to enjoy, including: Sactown Union Brewery, Device Brewing Company, Mraz Brewing Company, New Glory Craft Brewery, New Helvetia Brewing Co., Oak Park Brewing Company, Moonraker Brewing Company, Bike Dog, and Track 7 Brewing Co.
Expect to see:
Collaboration brew called 'Rye I Oughta" by Oak Park and the great/original public Judy Ashworth
Two barrel aged sours coming from Mraz Brewing.
New beers released from SacTown, Moonraker, and New Glory.
A Bike Dog Collaboration with Hop Dogma that's a raspberry stout.
Great hoppy/DIPA/TIPA and some flavored porters coming from Device, Track 7, and New Helvetia.
Barebottle Brewing Tap Takeover & Meet the Brewer
Cato's Ale House (3891 Piedmont Avenue Oakland CA 94611)
5:00pm – 10:00pm
Admission: No Cover
Taps will be filled with Barebotte brews and you can chat with brewer Cortlandt Toczylowski.
Tap List: C's Bees Honey Brown, California Cologne Kolsch, Muir Woods IPA, Coastal Red Imperial Red Ale, Yuerba Buena Mint Chocolate Porter, SF Pineapple Express IIPA, Doom Bloom IIIPA, plus one special surprise beer.
---
Sunday, February 19
Beer "Brunch" with Pizza Port
Harry's Hofbrau (14900 E 14th Street San Leandro, CA 94578)
11:00am – 11:00pm
Admission: No Cover
Tap List Includes: Bacon & Eggs, Dusk Til Dawn, Fogged In NE Mosaic Pale, Jetty IPA, Loo IPA with Mango, Owl Bear DIPA, 2016 BA Strong Ale, Seaside Nitro, 'Merica American IPA, Oat Oatmeal Stout, Eyelashes Belgian Golden, Lil Pick Me Up Alesmith Collab Imo Coffee Stout, Suavecito Nitro Coffee Milk Stout, Doheny DIPA, Fanny Pack Wit, Fish IPA, Manu Bay IPA, The Drop Session IPL, and Machefe Session IPA
IPAs All Day
Zeitgeist (199 Valencia Street San Francisco CA 94103)
12:00pm – 2:00am
Admission: No Cover
There will be about 20 IPAs from different breweries including 5 versions of Ballast Point Sculpin, Citra King, Coconut Milk IPA, Ascender IPA, Galaxy Juice from Fieldwork, Sukahop NE IPA, DDH Left Eye Right Eye DIPA from Track 7, Brass Knuckles Triple IPA from Marin Brewing, Blood Orange Brew Free or Die IPA from 21st Amendment, Santified DIPA and more.
4th Annual Younger Games
Fibbar MaGees (156 S Murphy Avenue Sunnyvale, CA 94086)
2:30pm – 6:00pm
Admission: No Cover
Raffle Tickets will be distributed at 2:30pm. Numbers will be called out at 3:00pm for option to buy 5 ounce glass of Pliny the Younger. Pliny the Elder will be on tap along with a list of other stellar beers.
Cider Palate Cleanser
Fat Angel Food & Libation (1740 O'Farrell Street San Francisco, CA 94115)
4:00pm – 11:00pm
Admission: No Cover
Ciders on Tap: Eden Imperial 11° Rose – Vermont, Aspall Dry – England, Mayador Espumante – Spain, Gowan's Gravenstein – California, Dupont Cidre Bouché Brut de Normandie – France, and Finn River Black Currant – Washington.
4th Annual Fruity Rebels Hoedown w/ DJ Cactus Pete
The Hog's Apothecary (375 40th Street Oakland CA 94609)
5:00pm – 12:00am
Admission: No Cover
Berryessa and Cellarmaker release their annual collaboration Fruitty Rebels beer. DJ Cactus Pete will be spinning country vinyl.
More info can be found at San Francisco Beer Week 2017.
Follow Simon's beer adventures on Instagram @CaliforniaIPA
Follow Victoria's beer adventures on Instagram and Twitter @tapswithtor!
---