No Comments
RoHa Brewing Project | Shambo Juicy IPA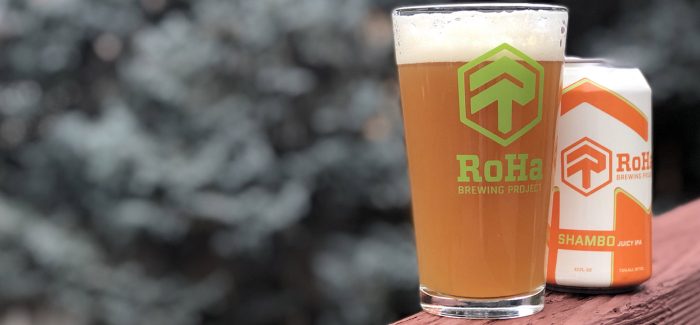 Puns and wordplay are all but de rigueur when it comes to naming craft beers these days. For RoHa Brewing Project, a beer named Shambo seemed so obvious; yet perhaps a little too clever.
RoHaShambo is often how Rob Phillips, co-founder and the "Ro" in RoHa, introduces the 7% ABV Juicy IPA as he interacts with customers.
"I say Rohashambo to some people and they don't get it," he laughs. "So I go, 'you know, like rock-paper-scissors?'"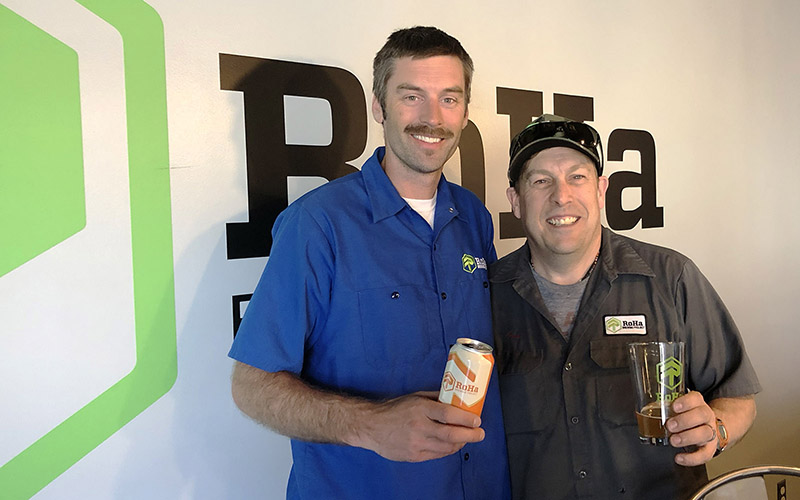 Shambo, ROsHAmbo, to take it a step further, is RoHa Brewing Project's first foray into the "juicy" IPA craze. The Salt Lake brewery, which recently celebrated its two-year anniversary, leans heavily on a foundational pale ale for much of its lineup. Each RoHa beer, however, is formulated to stand on its own.
"A lot of people like (Shambo) in a different way than our other IPAs," says Chris Haas, head brewer and the "Ha" in RoHa. "Although this beer is not sweet—it's very dry—people perceive sweetness. It's not sweet; it's just not bitter. That juiciness comes through with many of the late-addition hops."
Shambo Packs a Juicy Punch
Shambo is jam-packed with fruity aromas. For me, lots of citrus and tangerine. Flavors are just as juicy (citrus, some pineapple). I picked up a hint of orange peel/pith bitterness, and a slight tanginess at the end.
The beer includes a mix of hops from Germany, New Zealand, and the United States. Finishing hops include Citra and Mandarina Bavaria, which translates into an aromatic treat.
As is the norm with juicy/hazy IPAs, don't expect to gaze through the glass and see your drinking partner across the table. The unfiltered Shambo pours a dense orange with a rocky off-white head that laces the glass.
"I wanted to do something that was big, with a bold flavor," Haas says. "Not necessarily hazy. Not bright, but not hazy—unfiltered."
It quickly became one of RoHa's better-selling beers.
"This one came out of the gate quick," Phillips says. "It ramped up more quickly and has stayed at a higher velocity than our other beers."
Even so, Shambo received mixed reviews when first introduced late last year. Many love the gut-punch of juiciness, while a few perceive an artificial sweetness.
"It's probably true of any beer," Phillips says. "When you launch a new beer you're going to have some division."
Nevertheless, RoHa Brewing Project expects Shambo to be a popular poolside beer this summer.
"The feedback I'm getting is 'this is going to be our go-to patio beer,'" Phillips says. "It feels refreshing. At 7%, it has a big kick for such an easy beer to drink."
Final Thoughts
Shambo (7% ABV, 12-ounce cans) is available to go at the RoHa taproom and at Utah state liquor stores.
Fun fact: The beer's ABV equals the total of the three Rochambeau throws (five for paper, two for scissors, and zero for rock).
View this post on Instagram
Bonus: I'm a sucker for fun can/bottle copy to read as I take my first couple sips of a beer. This one has that as well. Enjoy!
---