No Comments
The Best Beers to Pair with the Umami Burger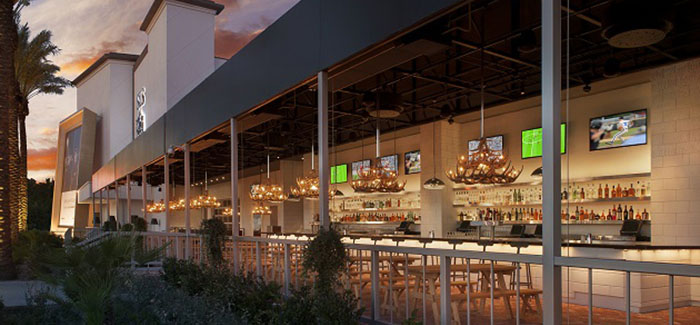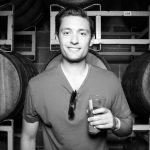 Las Vegas is the definition of excess. From swanky pool parties to bougie night clubs and incredible hotels, Sin City is never one to lack in any type of entertainment. I recently took my inaugural trip to Vegas and came back with more than a few stories—with one in particular I'm keen to share.
Vegas has a world-renowned dining scene that offers cuisine that appeals to every palate. Every hotel on the strip boasts a bevy of great fine dining options but tend to lack in their craft beer offerings. While many house robust wine lists that you can't find anywhere else, the beer pairings are typically not up to par. So, when I checked into my hotel for the trip, the SLS Las Vegas, I pinpointed one dining and beer experience that I was excited to try: The Umami Burger, Beer Garden—and Sports Book (it's Vegas after all).
I love burgers and I love beer with my burgers. It's a winning combination that stands the test of time and taste bud. The Umami Burger, once named GQ Magazine's Burger of the Year, is a highly sought-after meat masterpiece due to its unique blend of Umami spices and house-made steak patty. Pairing the Umami Burger experience with a full beer garden and a full Sports Book screams Vegas excess and leads to a predictably great experience…if you're into these types of things.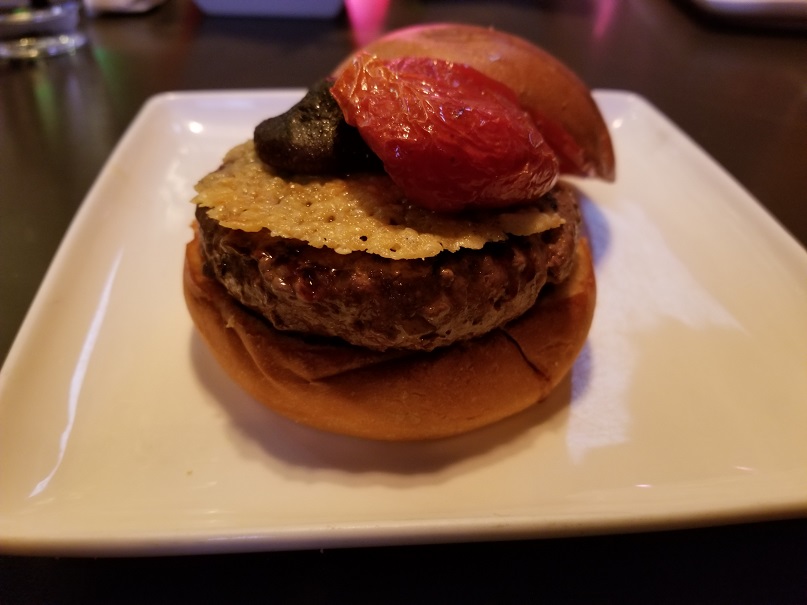 But before I get to the best beers to pair the burger with, I would be remiss not to describe the perfectly-spiced decadence that is the Umami Burger. I ordered mine medium-rare and it came expertly cooked. The burger, standing firm on a buttery bun, came decked out with a parmesan wafer, grilled onions and mushrooms, all topped by a deliciously bright roasted tomato. Each bite gave way to a bit of crunch and several drops of delicious burger juice, which I readily mopped up with the sweet and salty sweet potato fries provided. And if you want to add even more excess to this burger experience, the ketchup contains truffle oil—yes, really. Now, onto the beers.
Best Beers to Pair with an Umami Burger:
The beer list at the Umami Burger at SLS isn't massive but it is well curated. I especially liked their array of local favorites and West Coast staples. The list skewed IPA heavy and did have a ABV InBev-bought brewery presence, but there were several solid craft options that I really liked and that stood out from the other beer lists I saw during my trip. Firestone Walker had a notable presence and really paired well with everything. Quick side-note: If you're looking for a really cool craft beer experience off the strip, check out the Sand Dollar Lounge. 
To ensure I was able to experience each beer with a bite of the burger, I opted for a flight, which was reasonably priced at $14 for 4, 5-oz. pours. I also got a few extra tasters for good measure. Here are my top three favorites, in no particular order.
Firestone Walker Luponic Distortion IPA
This one wasn't listed on the beer list I initially received, but once our waitress mentioned they had the latest version from Firestone Walker on tap, I jumped at the opportunity. This hopped-up behemoth might seem like overkill to pair with a succulent burger, but I found the bright citrus notes from the hops cut through the decadence of the burger well and boosted the flavor experience to new heights. While I didn't get the 32 oz. (!) serving size, which was an option, I did go back for a full pint of Firestone Walker's hallmark IPA.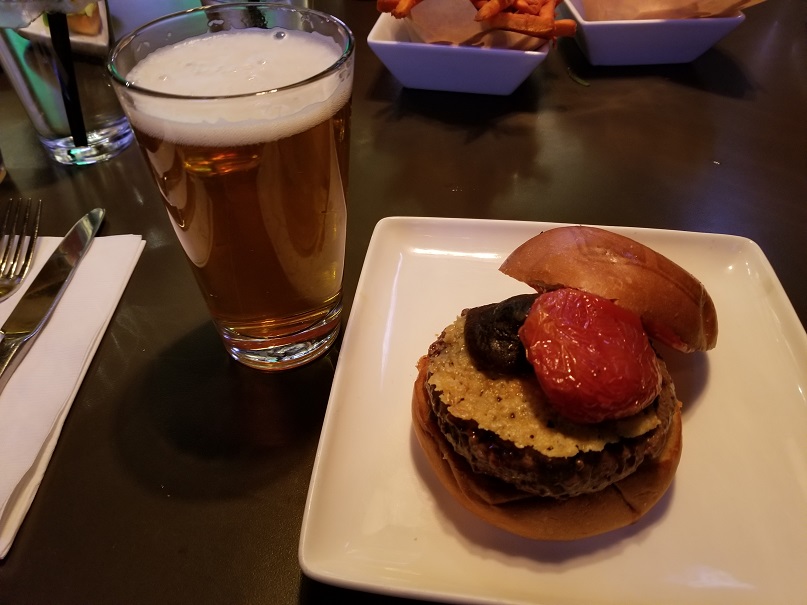 CraftHaus Zitrone Gose
While the delicious creations from Firestone Walker can be considered pseudo-local given California's proximity to Vegas, I knew I had to try out one of the local Nevada brews on the list. The beer list boasted a bunch of IPAs and light lagers, but this Gose from CraftHaus in Henderson, Nevada, stood out as a refreshing change of pace. Halfway through the burger, I needed a dose of freshness and this Gose didn't disappoint, providing some bright lemon tartness with a dry finish thanks to a bit of salt.
Firestone Walker 805 Blonde Ale
Nearing the finish line of both my flight and meal, I knew I needed a beer that would provide flavor without bombarding my stomach. 805 is a classic American-made Blonde Ale that differentiates itself through its floral, hoppy finish. It was the first beer I had when I arrived into Vegas and it remains one of the most memorable due to the new experiences I have now connected to it. It's a well-made, well-balanced ale that hits the right notes of sweetness and hops and provides itself as a perfect secondary actor to the burger protagonist. A perfect closing note for a delicious dining experience.
*Feature image courtesy of SLS Las Vegas
**Disclosure: SLS hosted me for dinner but the thoughts are my own
---