No Comments
Firestone Walker 2023 Tropical Hazy Mixed Pack Includes the New Mind Haze Tropic Rocket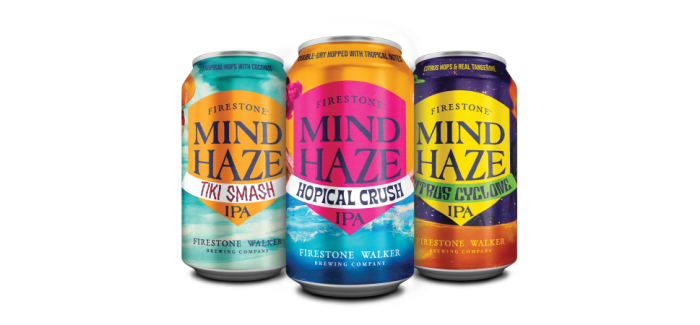 Firestone Walker first joined the Hazy IPA trend in 2019 with the release of Mind Haze IPA. Its success led to Double Mind Haze (DIPA), Mind Haze Light, and a few creative reinterpretations of the original Mind Haze found in its Tropical Hazy Mixed Pack. The 2023 version includes two familiar Mind Haze varieties — Tiki Smash and Citrus Cyclone — and an all-new Mind Haze Tropic Rocket IPA.
"The Mind Haze canvas lends itself perfectly to different hops, fresh flavors and new ideas," said Brewmaster Matt Brynildson. "This mixed pack gave us the opportunity to get creative and have fun reimagining the flavor possibilities. Each beer is built upon the main Mind Haze recipe, but they also come with their own tropical-inspired twists."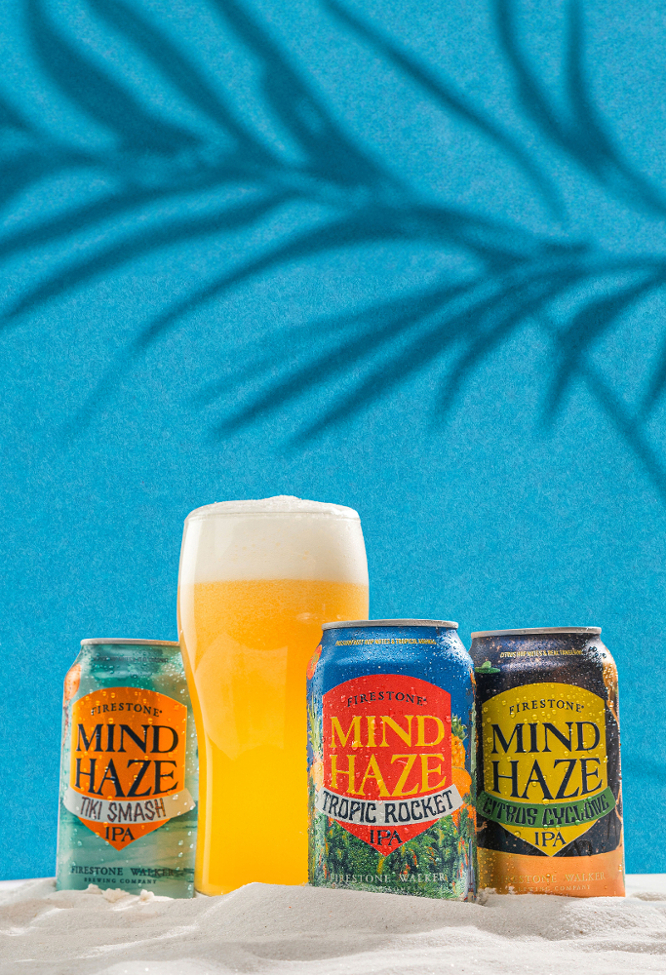 Mind Haze "Tropic Rocket" IPA
Blast into a psychedelic world of tropical hop flavor with Tropic Rocket—the latest addition to Firestone Walker's family of Mind Haze IPAs. Tropic Rocket is dry hopped with Galaxy, Strata, Hüll Melon, El Dorado and Sabro, which creates explosive flavors of passionfruit, melon and strawberry. "Galaxy really drives the Southern Hemisphere passionfruit flavors of this beer," Brynildson said. "Strata is the other star of the show—it's really distinct from other Pacific Northwest hops, providing a strawberry note that plays well with Galaxy. The name 'Tropic Rocket' fits this beer because it's super loaded with tropical fruit character."
Mind Haze "Tiki Smash" IPA
Tiki Smash IPA delivers a tiki-inspired flavor combination born of pure hops and freshly toasted coconut. Original Mind Haze hops including Azacca are now joined by Motueka and Sabro hops. The Azacca portion has been increased to amplify the sense of pineapple tropical character, while Sabro delivers its complementary coconut qualities. "We use an elaborate system to introduce freshly toasted coconut for a smooth, subtle extraction," Brynildson said. "The resulting beer showcases the special synergy of natural coconut with the tropical hop flavors of Mind Haze."
Mind Haze "Citrus Cyclone" IPA
Citrus Cyclone IPA delivers a head-spinning taste of all the citrus flavors under the sun, finished with a kiss of real tangerine. The base beer is co-fermented with fresh California tangerines. This base is blended back with a separate lot of dry-hopped Mind Haze, then finished off with a final dash of tangerine to elevate the citrusy top note. Along the way, the Mandarina hop adds a distinctive orange character. The result is a remarkably refreshing Mind Haze experience.
* * * * *
Firestone Walker Mind Haze Tropical Hazy Mixed Pack is sold in 12-packs of 12 oz cans (and it's available at each Firestone Walker location).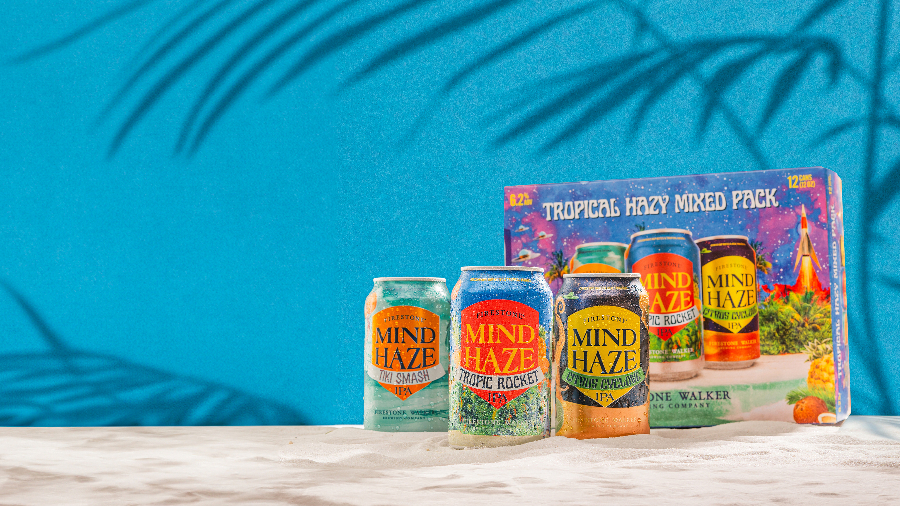 ---