No Comments
2019 WeldWerks Invitational: In a Sea of Adjunct Stouts, Still a Slam Dunk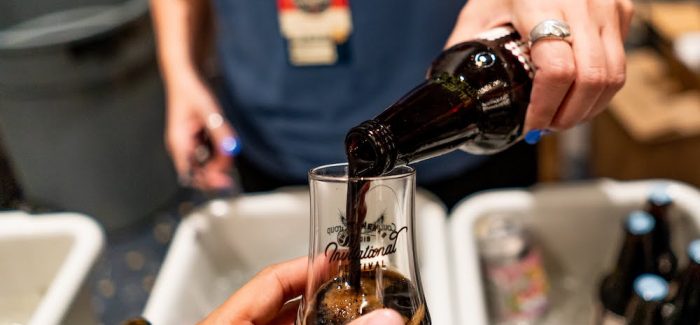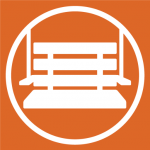 I'll be honest, we were a little nervous about WeldWerks Invitational 2019. Last year's inaugural festival came out of nowhere with its world-class breweries and ultra-rare pours, and quickly became one of the most talked-about and celebrated beer events of 2018. After the near-universal praise and subsequent insta-hype for 2019, there was a lot on the line: could they possibly pull it off again?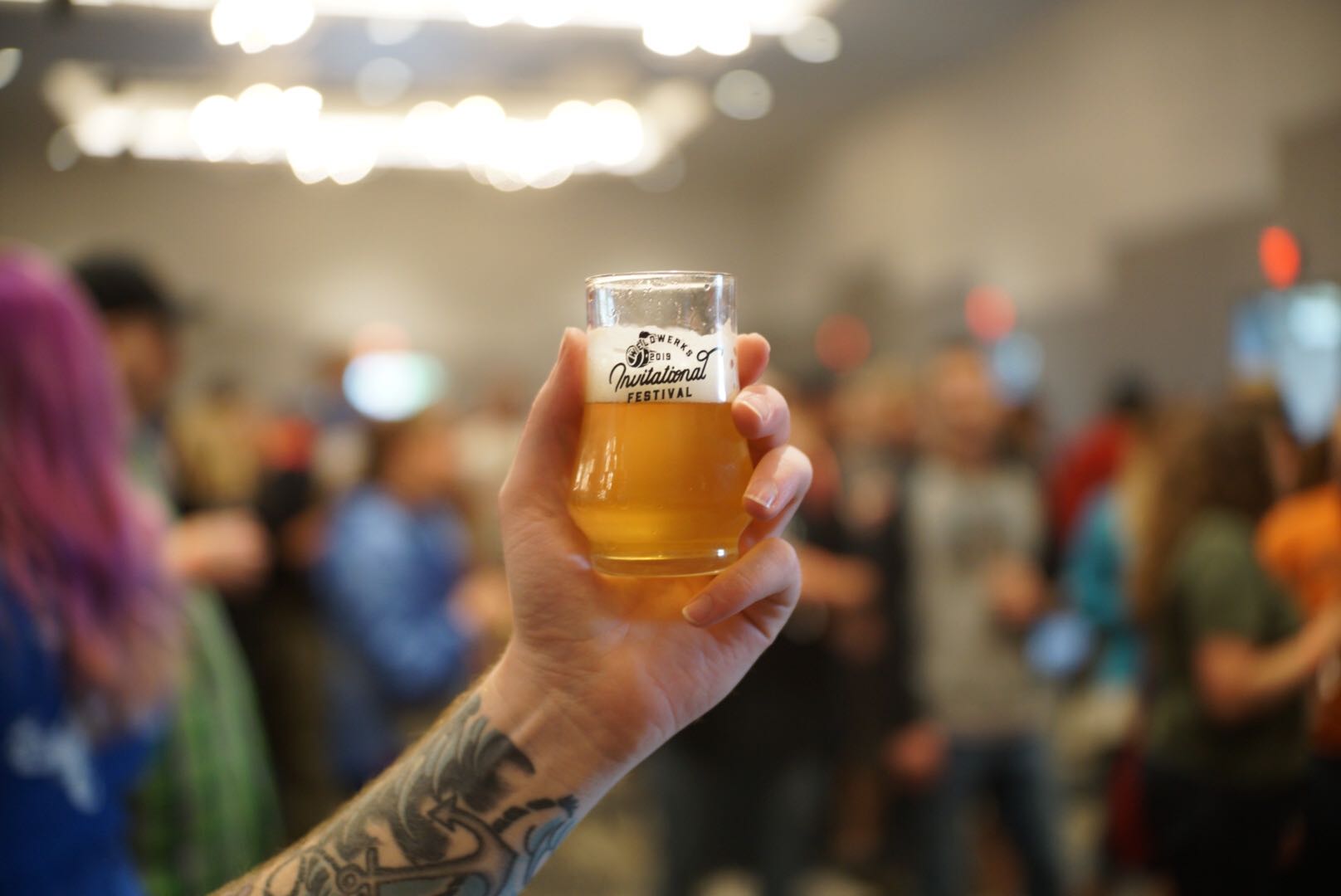 Well, as they've proven time and time again, you can put your faith in WeldWerks Brewing. While some minor changes were made from last year, they knew not to mess with a good thing: they kept it small, they kept it simple, and they kept it outstanding. This year offered up more amazing breweries, incredibly rare and unique beers, and the same feeling of goodwill and camaraderie that head brewer Neil Fisher and his team are now famous for embodying in the craft scene. All proceeds continue to go to local non-profits throughout Weld County, and you could tell that the feedback they collected last year was taken to heart, too: merchandise was available this time around, along with water stations and refreshment corners with fresh bread and pretzels.
Of course, it wasn't the snacks that people were lining up for. Even though the first session didn't start until 11am, crowds started arriving roughly three hours earlier to secure a pour (or four) of some of the rarer beers: Perennial's Maman, 3 Son's Barrel Aged Double Scoop, and Side Project Derivation #9 were amongst the hottest options. Voodoo, The Veil, Horus, and Southern Grist were some of the most popular breweries throughout the sessions since they can rarely be found in Colorado. To top it all off was the WeldWerks endcap, which once again pulled out all the stops and brought a jaw-dropping 18 different beers, including seven types of Medianoches (more on that later).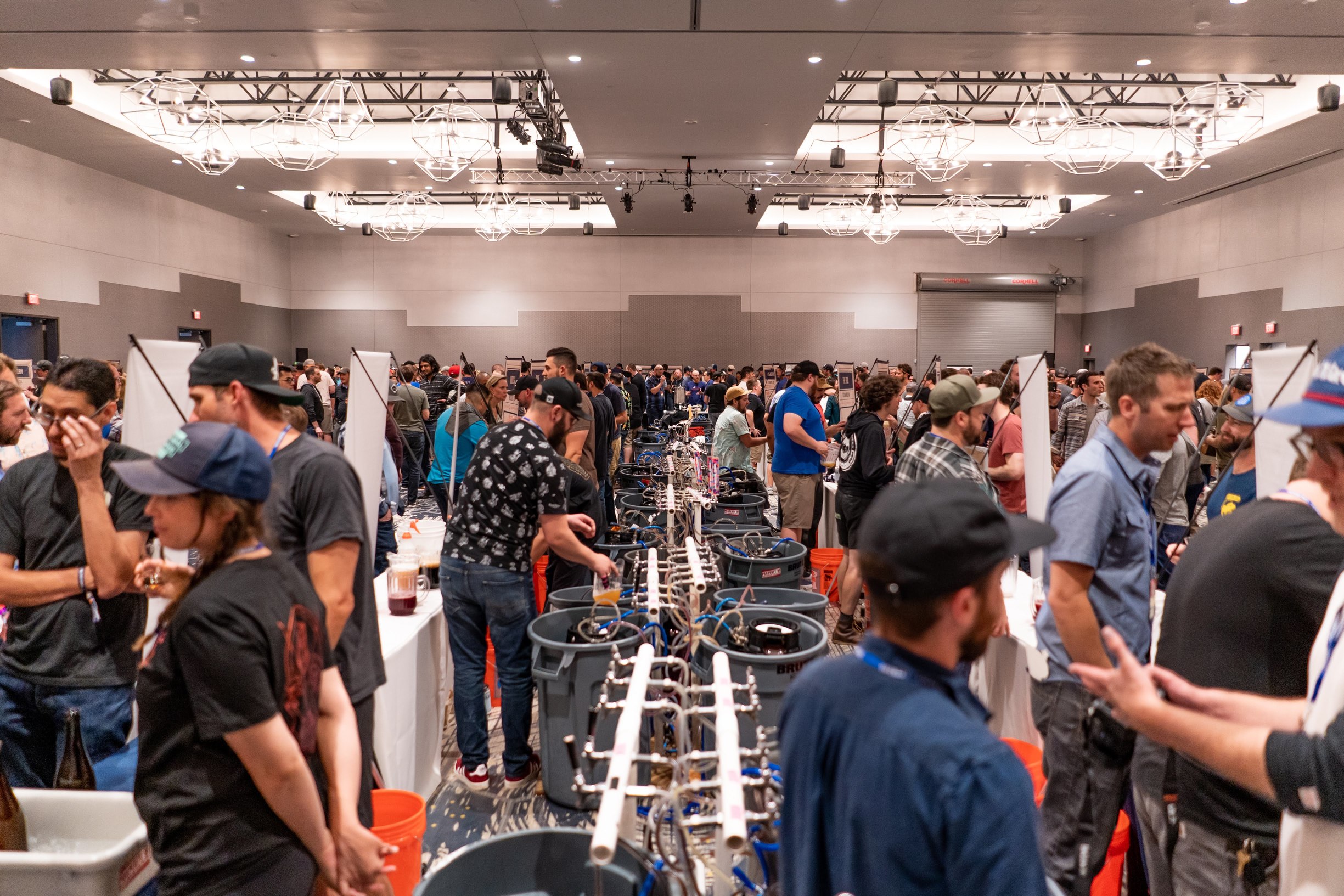 The only slight that can be taken away from Saturday's Invitational, was that while the lineup remained elite up and down the bill across the board, due to current trends and preferences, was nearly completely dominated by barrel-aged adjunct Stouts and NE IPAs. Admittedly we too are fans of both styles, but when it comes to sampling from over a hundred beers that fall primarily in one of two categories and all entries are prolific in their own right, distinguishing greatness can be infinitesimal and rely on personal preference.
With that in mind, here are some of the true standouts from the 2019 WeldWerks Invitational
3 Sons: Barrel Aged Double Scoop. The crowds were eager to try this one, and for good reason: Double Scoop is an imperial stout aged in 4 Roses barrels, then treated with the classic ice cream medley of vanilla, strawberry, and chocolate. The result was a deliciously creamy, sweet, and layered stout that most people were just calling "the melted ice cream beer."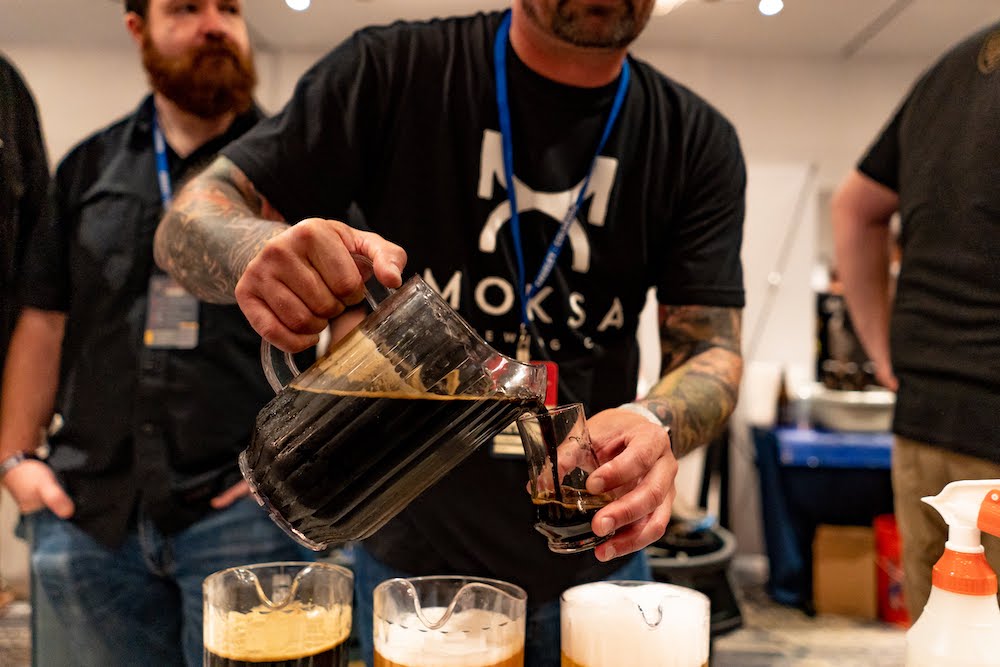 Moksa: Deluxe: There's a reason why the Rocklin, CA-based Moksa has quickly risen to become one of the most sought-after breweries in the country, and Deluxe is the perfect representation of why that's the case. Aged 15 months in Eagle Rare Bourbon barrels then aged on vanilla, this adjunct Stout exhibited great balance and sweetness for a silky smooth finish.
Horus Aged Ales: Proper Dose. If we're going by adjuncts, this may have been the fanciest stout at the festival. Proper Dose is brewed with Geisha coffee, Bourbon Madagascar vanilla beans, Ghana cacao nibs, and hazelnuts. Chewy, gooey, with subtle coffee and a ton of nuttiness, this really stood out among a sea of BA adjunct Stouts recalling the softness of cacao powder and the richness of chocolate pudding all the the same time.
Southern Grist Brewing Company: Double Fruited Marshmallow Passion Fruit Pineapple Hill. Yes, you read that name right. After drinking many 14% stouts, this lighter sour filled with sweetness was a nice change of pace during the festival. Brewed with lactose, marshmallows, and passion fruit and pineapple purees, the marshmallow really elevated the mouthfeel to a pillowy creaminess, while the passion fruit sour balanced everything perfectly.
Holy Mountain: Demonteller (Batch 8). Recently released in February of this year, this foudre-aged saison was outstanding. Demonteller is filled with huge grapefruit notes and other bright citrus overtones. Despite the big flavors, this beer drinks smoothly with some funk and a tart bite at the end.
Bearded Iris Brewing: 1578 Flamingo Road. This fruited sour is brewed with tons of strawberry, peach, vanilla bean, and lactose. It was balanced, extremely fruity, and refreshing. This is a beer that would be great to have in both hands during the hot summer months. The peaches and strawberries shone through in both the taste and aromatics, and it was practically a smoothie in the best way possible.
WeldWerks Brewing: Coconut Brandy Medianoche. This Medianoche was created exclusively for this year's Invitational, and boy did it make us feel special. Aged for almost two years in a California XO Brandy barrel, then conditioned on a blend of raw and toasted coconut, this perfectly balanced beer was a true standout in a sea of dessert stouts. Unfortunately there are no plans to bottle this special brew, so we might never get to try it again, but this one-off alone was worth the price of entry.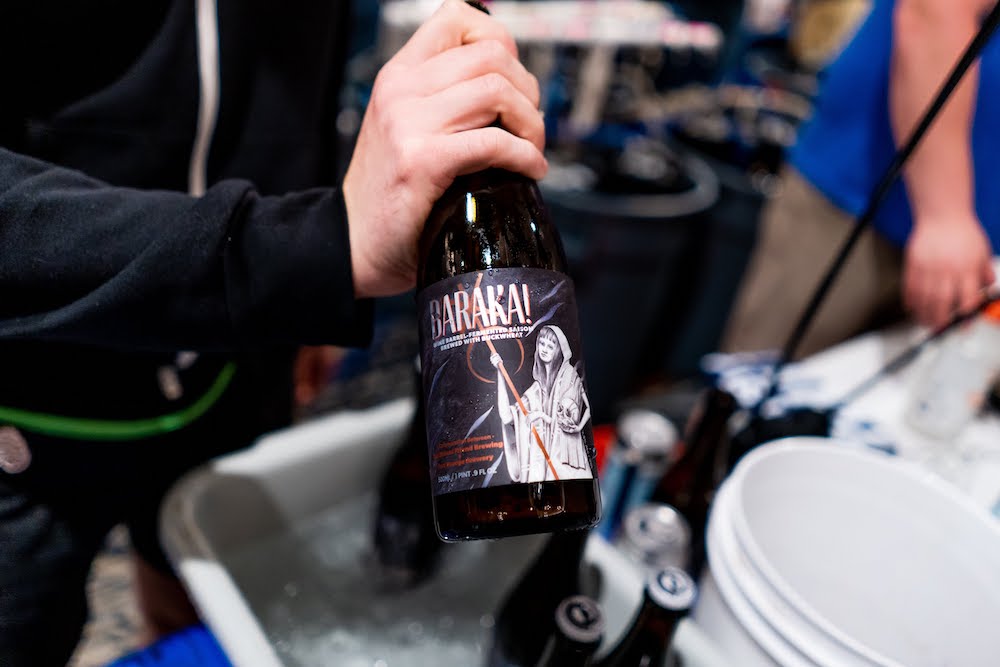 Our Mutual Friend: Baraka. Similar to that of the aforementioned Holy Mountain, Baraka was the perfect light, subtle Saison with a layered profile that helped to break up the massive Stout attack we endured all day long. The Red Wine barrel characteristic really shone bright on this but the buckwheat backbone allowed that vinous profile to take center stage.
Cerebral: Barrel-Aged Safeword. What we love most about fests like this is the ability to revisit beers that we may have missed upon their first release or haven't visited in a while. And BA Safeword was the perfect example. With the perfect balance of coconut, cacao nib and cassia bark, this BA Stout was one of the more distinctively proficient of the day.
New Belgium: Chocolate Barrels on Barrels on Barrels. It was only a matter of time before the state's biggest craft brewery jumped in on the barrel-aged Stout game, and in true New Belgium fashion, they didn't disappoint. It's not often, that one can put New Belgium in the sleeper category, but this fudge-y gem, alongside L'Amour en Cage were knockout surprises in a field of younger hype risers that showed NBB can still flex its might no matter the style or event.
Pinthouse Pizza: Time's Person of the Year. While the Austin beer scene has cultivated a reputation over recent years for its proficiency in crisp, clean, to-style Lagers, Pinthouse Pizza came out showing that it has much more in its wheelhouse than the norm. In the case of Time's Person of the Year, their aim wast to mimic the flavor profile of Ferrero Roche chocolate and they absolutely nailed it.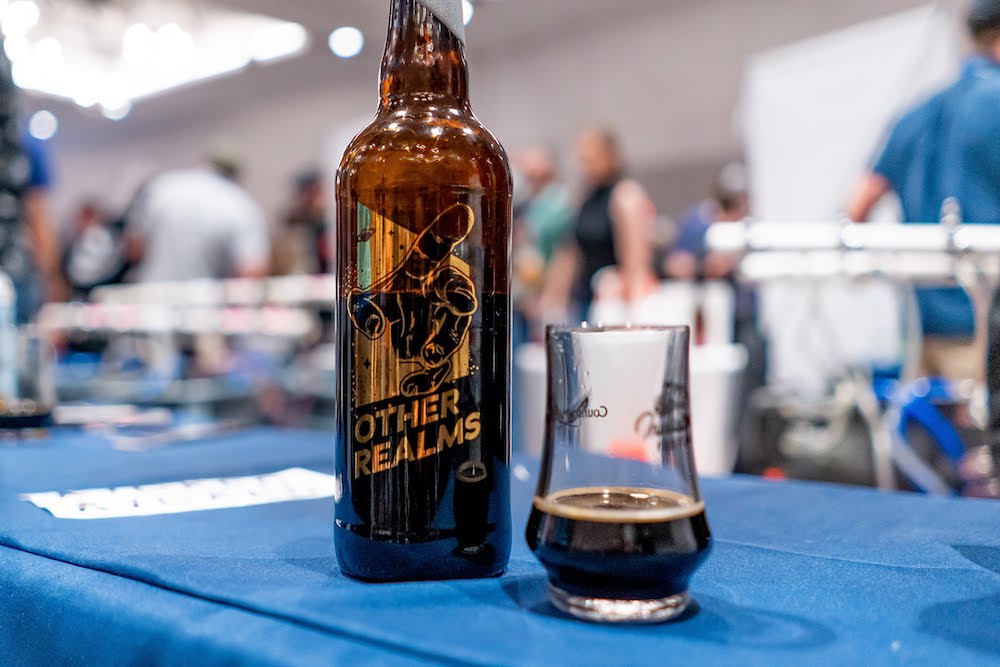 Amalgam: Other Realms + Vanilla / Continuum – As we touched on earlier, due to the nature of current tastes and style preferences, a majority of the field was dominated by the country's elite level adjunct Stouts, and while the one-dimensional nature of being dominated by such a common style can result in many beers tasting virtually the same, it does help to reinforce the fact that local risers Amalgam, continue to measure up to the best in the country. Other Realms Vanilla showcased the balanced sweetness we've come to know of their barrel-aged Stout program, but Continuum was the entry that actually showed a bit more dynamism and we can't wait for it to be released.
American Solera: Apple Cinnamon Dilemma – Again when it comes to a field of adjunct Stouts, we're looking for entries that truly distinguish themselves, and American Solera's Apple Cinnamon Dilemma accurately represented its name capturing those apple pie graham cracker flavors.
The Weldwerks Invitational 2019 proved that last year was no fluke. The only disappointment is that we have to wait a whole year to experience it again.
---