No Comments
2 Day 2 Nights | Charlottesville, Virginia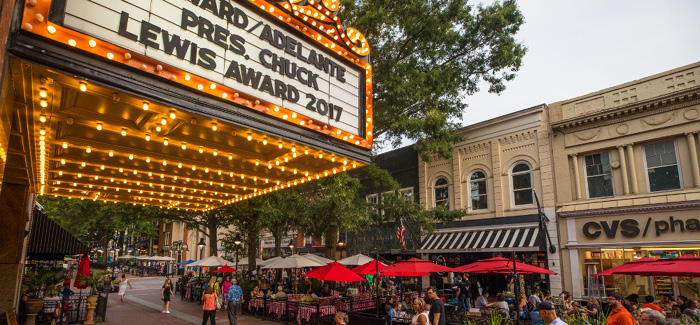 About an hour's drive west of Richmond, Virginia, the small city of Charlottesville offers an ideal weekend getaway for beer lovers. Being a college town, summer is a great time to visit with many of the college kids home for break. Here are some ideas on how to spend a weekend here.
Friday
Reason Beer opened in 2017 on the outskirts of town and quickly gained notoriety with their consistent and streamlined menu. Co-owner and brewer, Mark Fulton, spent a number of years making world-class beer for Maine Beer Co., and has brought his skill and passion back to his hometown. The beers are top-notch. On your way into Charlottesville, stop here, sample some of the more modest brews (the blonde and the saison are both under 5% ABV), and grab some bottles to go (it will be helpful to bring a cooler on this trip… Virginia can be hot in the summer!) You can celebrate their 2nd Anniversary with them at a "block party" outside their brewery on August 31.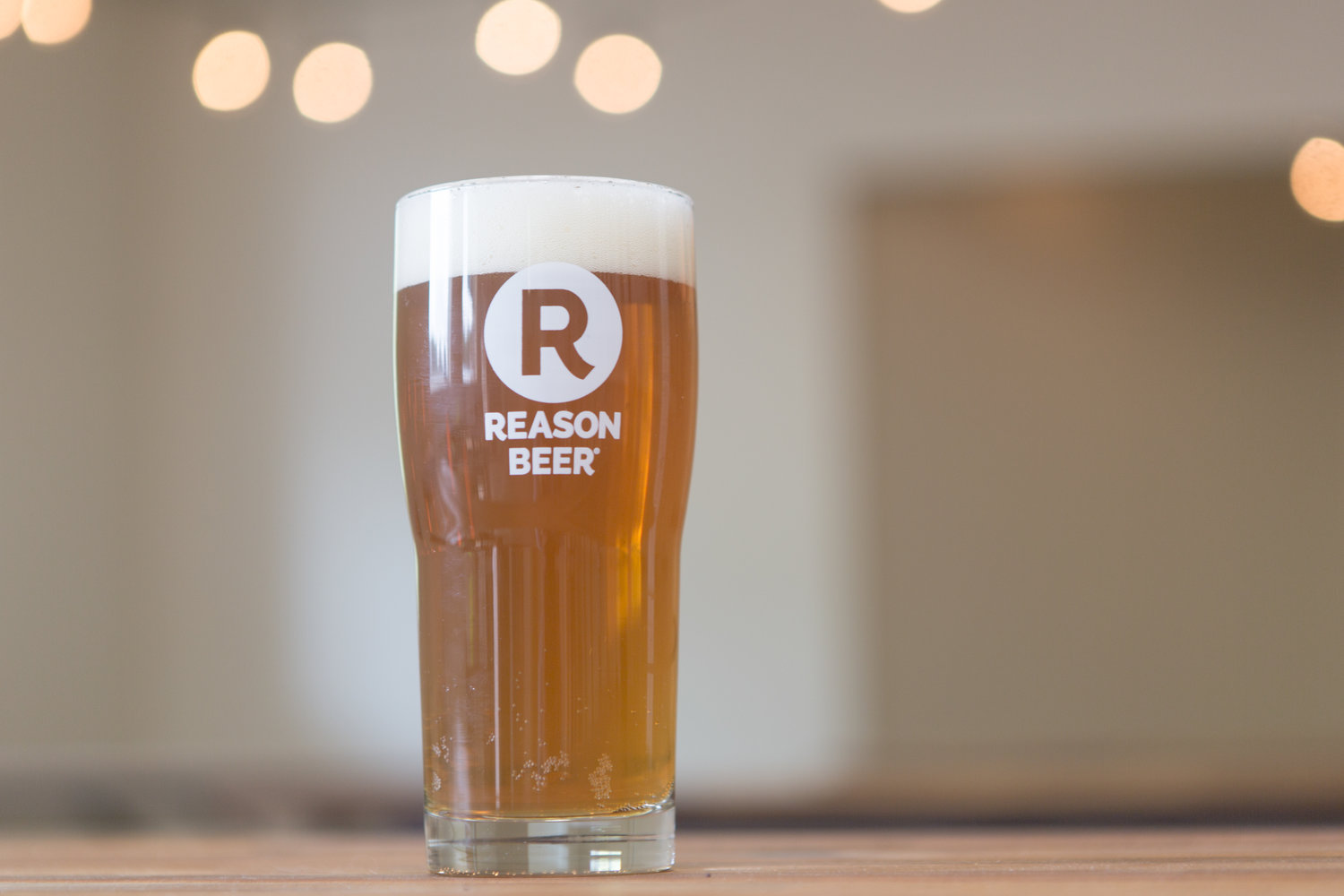 After getting settled, make your way to Charlottesville's Downtown Mall. This pedestrian street is lined with stores, restaurants, and bars. There are usually street performers providing a mix of entertainment. Check out Fridays After Five on the east end of the mall at the Sprint Pavilion. This free concert series brings a variety of talented acts to town, as well as a number of local food trucks.
While you can definitely get great food from the trucks, for dinner, you should consider heading to Citizen Burger Bar, a well-known restaurant with amazing burgers, and a solid beer selection. If Citizen Burger Bar is too busy, or if you're looking for something a little less pub-ish, Brasserie Saison is one block down. Their menu, not surprisingly, is primarily French and Belgian inspired. Perhaps most interesting about this restaurant is their house beers are made by local Champion Brewing (more on them later). The brews are primarily Belgian-style ales, and they are the perfect accompaniment to the fare.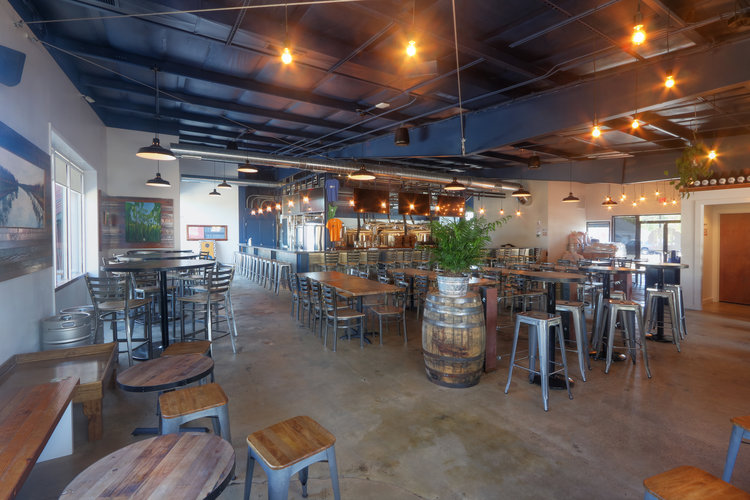 If you want to get away from the pedestrian mall, head to Random Row Brewing Co. Random Row leans on the hoppy ale side, and usually has a few lagers on as well. Their Mosaic Pale Ale took home a gold in this year's Virginia Craft Brewers Cup under the Pale American Ale category. Food trucks can often be found at Random Row, but you can count on The Melt being there to serve you amazing grilled cheese sandwiches and other heart clogging delights.
And if that's still not working, Kardinal Hall is just up the block, with its biergarten inspired food, drink and ambiance. The former Coca-Cola bottling facility is a gorgeous art deco structure, which provides a comfortable, welcoming space where you can sit and relax for a while. The beer list is impressive, with a well-rounded variety of styles from local and regional breweries, as well as national and international brands.
Saturday
Near the University of Virginia campus, Bodo's Bagels is an institution for a quick breakfast. If you're looking for something a little more sit down, check out The Pigeon Hole just down the street.
After breakfast, head across the street to the University of Virginia campus and stroll The Lawn, a space designed by Thomas Jefferson. Lined by gorgeous buildings designed in the Neoclassical and Palladian styles, the most prominent is the Rotunda on the north end. You will note the influence of this architecture throughout the region. Designated a National Historic District, this space is also a UNESCO World Heritage Site. The designation includes Jefferson's plantation home, Monticello, which is just outside of town. More on that later.
If you have a car on this trip, now is a good time to take an excursion to enjoy some of the region's natural beauty. In case you want to bring some snacks, stock up at Ivy Provisions, Feast!, or the City Market (open Saturday mornings from 8AM-12PM).
For a scenic drive, head west out of the city, then turn onto the Blue Ridge Parkway. This is the northern terminus of the of the parkway, which is part of the National Park System. It extends 469 miles through Virginia and North Carolina, with plenty of places to pull over and enjoy the view. If you feel like getting a little exercise, there are plenty of trails to hike, including the Appalachian Trail. Humpback Rock and Humpback Mountain are a good choice. The trail is slightly challenging, and it can get crowded, but it's crowded for good reason.
If it's too hot to hike, but you still want to do something outdoors, there are a number of opportunities to get into the water for swimming, tubing, and paddling. James River Runners and Reeling & Rafting in Scottsville can help with any equipment and rental needs.
While outside of town, there are plenty of breweries to visit. In fact, there's a designated "Brew Ridge Trail", comprised of four breweries with five locations including Blue Mountain Brewery and the Blue Mountain Barrel House, Wild Wolf Brewing Company, Starr Hill Brewery, and the ABI-owned Devil's Backbone Brewing Company. However, it might be worthwhile to explore off the trail at Wood Ridge Farm Brewery in Lovingston, or Basic City Beer Co. in Waynesboro. Basic City, with another location in Richmond, is cranking out some of the region's best IPA's. Wood Ridge Farm produces a more balanced array of brews with many ingredients coming from their own farm. Their sustainability efforts are commendable.

Speaking of Starr Hill, next year, those hoping to visit will be able to do so in Downtown Charlottesville. The brewery, which started in Downtown, later moved about 10 miles west to Crozet. However, they have decided to bring their presence back to town with a pilot brewery and taproom.
If you would like to explore the breweries outside of town, but don't have a car, or need a designated driver, Cville Hop on Tours can help. They have a few customizable packages to choose from.
If you stay in town, there are plenty of parks and trails to explore. In particular, check out the Rivanna Trail loop, which is a 20-mile trail system that circles the city. Assuming you're not planning on doing all 20 miles, you may want to focus on the eastern portion that straddles the Rivanna River.
Rivanna River Co. can assist if you're looking for any gear for the river (i.e. kayaks, canoes, stand-up paddleboards, or tubes). During the summer, Random Row partners with the Rivanna River Co for Paddles to Pints (Wednesday night's only). The package includes a short kayak trip on the Rivanna River, followed by beers at Random Row.
Before heading to Three Notch'd (with locations also in Richmond, Roanoke and Harrisonburg) for a well-deserved cold one, and maybe a bite to eat, check out IX Park (pronounced "icks") right behind the brewery. This fun space includes murals and sculptures, and it's free and open to the public. Adjacent to the park, and below Three Notch'd, the North American Sake Brewery and Restaurant opened not too long ago. Three Notch'd also earned a first place in this year's Virginia Craft Brewers Cup for its brown ale, No Veto Brown. They have a large space (indoor and outdoor), and even have a play area for children.
Champion Brewery is located a few blocks away. In addition to this location and their brews at Brasserie Saison, Champion also has a taproom in Richmond. They offer a balanced array of beers to fit any mood. For your outdoor excursions, Champion has 15-packs to go, in coolers with ice. They are also keeping the kiddos in mind by creating a family play area on their patio. They are working with Little Planets, a local company specializing in the creation of eco-friendly, multi-sensory play spaces.
For dinner, head to the Belmont neighborhood, a cool little nook of town with a cluster of restaurants, and eat at The Local. Primarily comprised of local brews, with a few out of town selections, the well-curated beer list will no doubt offer a match for the New American cuisine. Their cocktail list is appealing as well, if you're craving one of those. If The Local is not your thing, head to West Main Street. Try Maya for excellent Southern fare with a decent beer list. For something a little quicker and casual, Mel's Café is just down the street from Maya with Southern food as well.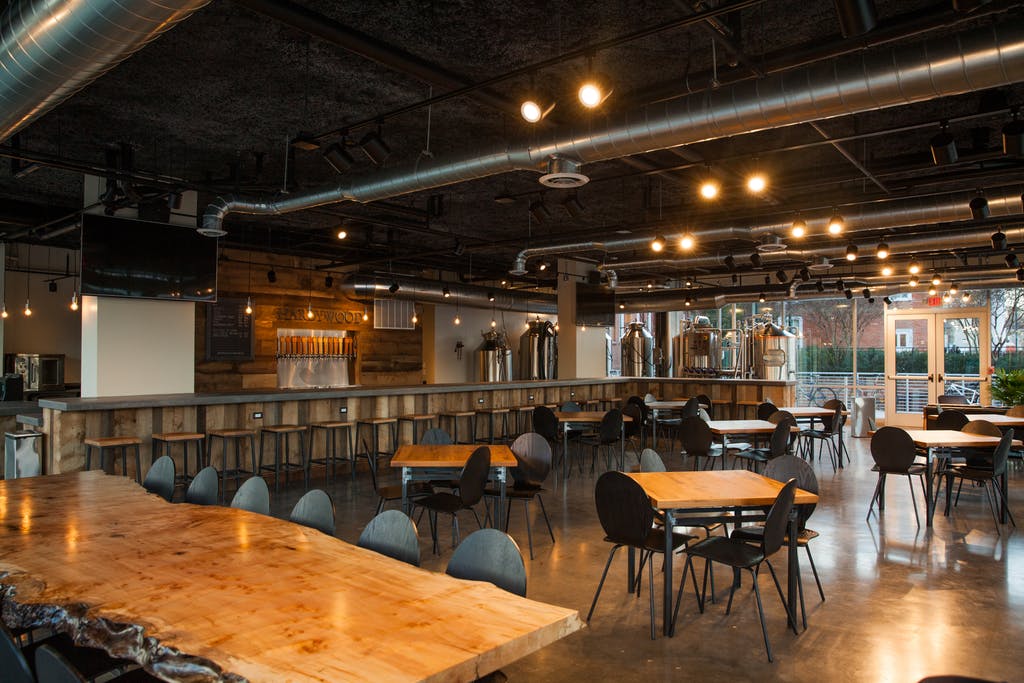 Hardywood Pilot Brewery & Taproom is nearby. The brewery's home base is in Richmond, and they now also have a location in West Creek. The Charlottesville location focuses on experimentation, recipe development, and collaboration. This means you have the opportunity to try some of their experimental brews before anyone else. If you're looking for something a little more easygoing, their everyday brews are usually available as well.
Sunday
Ace Biscuit and Barbecue is not going to be a light breakfast, but it is perfect hangover food. Protein choices for your biscuit include pulled pork, country ham, buttermilk fried chicken, and scrapple, among others. You can't go wrong for your last day in Charlottesville.
Work off breakfast by taking a stroll in Kemper Park. The property and trails are part of the larger Monticello site. After you've burned off a couple of calories, head to Monticello.
Monticello is the National Historic Landmark that was a plantation created by President Thomas Jefferson. It is also part of the UNESCO site noted above. While visiting, contemplate Jefferson's interest in beer, and the slaves that brewed it for him. For a fascinating read on this subject check out "Missing Ingredients – The (Incomplete) Story of Thomas Jefferson's Unsung Brewer" by Dr. J. Nikol Jackson-Beckham.
Carter Mountain Orchard is a short drive from Monticello and offers fantastic views of the area, in addition to their famous cider doughnuts. A variety of fresh and delicious fruits and vegetables are available, as well as a gift shop. You may want to grab a hard cider from the conveniently located Bold Rock Hard Cider taproom to accompany you as you admire the view.
Some fresh fruit might hit the spot after your breakfast, but the pulled pork sandwich from the Mountain Grill might work too.
Stop at Beer Run on your way out of Charlottesville. This retailer/bar/restaurant has an excellent selection. Focus on local and regional favorites that you can't get back home. If you're hungry, or need one last beer, both food and drink are excellent.
Getting here: Charlottesville is a small city, but it is accessible by car, train and plane.
Getting around: The core of downtown Charlottesville is walkable, but cabs, Uber and Lyft are also present. E-scooters by Lime and Bird are available (the former also providing electric bikes).
Accommodations: Search the web for what suits you best for your stay in Charlottesville, but you might want to check out WildManDan Beer Centric B&B in Afton. This is lodging for the ultimate beer geek. Brewing is done on-site, and they offer beer classes, group brewing, and beer tastings and pairings with food. The rooms have fitting names, like "Two Row" and "Marris Otter". Some of the area vineyards, like Barboursville, also offer unique accommodations. Speaking of…
Wine: While we're here for beer, it should be noted that the region has a thriving and well-established wine industry. There are plenty of vineyards the see in and around Charlottesville, with a diversity in ambiance and offerings.
Feature image courtesy of visitcharlottesville.org
---