No Comments
2 Days 2 Nights | Honolulu, Hawaii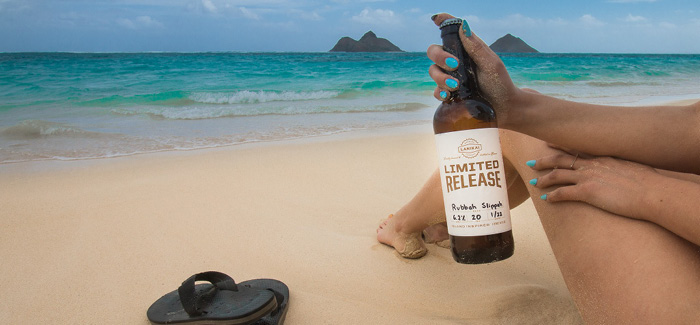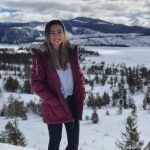 Over the years, the craft beer scene on the island of Oahu, specifically in the Honolulu area, has grown tremendously. More and more local breweries are popping up to cater to the growing interest in independent beer. With many visitors and college students coming from areas that have a booming craft beer scene, it's only natural that the trend continues to grow on the island.
Although you'll probably be spending more than two days and two nights if you're making the trip to the Aloha State, here's a round up of some breweries to visit if you want to dedicate a couple days just to visiting the local breweries.
Friday
Make the drive out to Lanikai Beach to enjoy the surf, sand and beautiful views on the windward side of Oahu. There are incredible spots where you can go body surfing, paddle boarding, kayaking and hiking. The beaches tend to get packed as the day goes on (which is no surprise when the weather's incredible) so if you get out early, you can beat the crowd! Once you get your fill of vitamin sea, you can get your fill of some local craft beer.
Lanikai Brewing Co.
https://www.instagram.com/p/BzRRAzejdBl/
Lanikai Brewing Company is located in Kailua, which is on the way back from Lanikai to Waikiki. They're an "Island Inspired" brewery that makes 100% of their beers in Hawaii. They're committed to sustainability and working with local farmers and with ingredients from the Pacific to create innovative and flavorful beers that you can't find elsewhere. They pride themselves on brewing beers that are "paradise in a bomber bottle, best shared with friends on the beach." In addition to their tap and barrel tasting room in Kailua, they currently have more locations in the works as well as their distillery; they're all set to launch this year. Check out their flagship brews including Moku Imperial IPA, Pillbox Porter and Route 70 Saison.
Maui Brewing Co. – Kailua
https://www.instagram.com/p/Bz9WAd6na8M/
While you're out in Kailua, you can also stop by Maui Brewing Company's Kailua Taproom. Maui Brewing is one of the state's largest craft breweries and have made a strong name for themselves. Not only do they have their delicious beers on tap, they also offer food options and a family-friendly atmosphere. So, if you're bringing the kiddos along, you're in luck! You'll not only be able to enjoy their year-round offerings, but special releases and comrade crafts as well.
Take the time to go the long way back around the island and enjoy the views along the coast of Waimanalo Beach, Makapu'u Lighthouse, Koko Head, Sandy Beach, Hanauma Bay and the famous Diamond Head as you make your way into Waikiki.
Maui Brewing Company also has a location in Waikiki so if you didn't make it to their Kailua location, or you just want more of their beer, you're in luck.
Waikiki Brewing Co.
https://www.instagram.com/p/BzlrLfEjTJY/
Waikiki Brewing Company's Waikiki Brewpub is located on the outskirts of this world-famous area. It's also just a few blocks away from the beach and Hilton Hawaiian Village, which does a free fireworks show every Friday night. Grab a bite to eat from their menu that includes starters, salads, sandwiches and burgers before walking down to the beach to enjoy the fireworks show. Be sure to try some of their flagships including Aloha Spirit Blonde Ale, 808 Pale Ale and Hana Hou Hefe.
Saturday
Once you're rested from all of the activities from the day before, take a drive up Tantalus Drive to the lookout point where you can pretty much see the entirety of the island or head into Manoa valley for a fun morning hike. On the way out, you can continue on your island beerventure.
Beer Lab – University
https://www.instagram.com/p/BztuvqIDjXM/
Located right outside of University of Hawaii's Manoa Campus, Beer Lab is a small batch brewery that creates their unique brews on a 7bbl system. They opened their doors back in 2016 and they've just been growing in popularity ever since. Since they brew on such a small system, they're constantly offering different beers and are able to get creative with what they make. Be sure to check out their instagram highlights to see their current offerings!
Honolulu BeerWorks
https://www.instagram.com/p/Bz1-_fVDDdz/
As you're heading back out towards the beach, swing by Honolulu BeerWorks in Kaka'ako. This brewpub offers plenty of food options for all to enjoy. Not only do they have their flagship offerings, but they're also coming out with limited releases for the locals to enjoy. They have more than 14 taps on site so there's definitely a beer that's fit for anyone's palate. Be sure to try their Pia Mahi 'Ai Honey Citrus Saison, Cocoweizen and Kewalo's Cream Ale.
Aloha Beer Co.
https://www.instagram.com/p/BxgIVeKDrGH/
While you're in Kaka'ako, don't forget to make a stop at Aloha Beer Co. Their location in Honolulu can accommodate large parties as well as craft beer lovers who want to swing by and grab a pint and a bite. Located a few minutes away from the beach, it's a great place to satisfy the hunger you work up if you've been out there catching the waves, playing beach volleyball or just laying out tanning. It's also located near some shopping, so maybe you're swinging by because you want to decompress with a pint. While you're there, be sure to try their Queen St Pils, Fruit Lupes and Tiny Bubbles.
Cheers to making a vacation in and around Honolulu an even better fit for all of us craft beer lovers out there!
Feature image courtesy of Lanikai Brewing Company.
---