No Comments
4 Noses Brewing Company | Fruit on the Bottom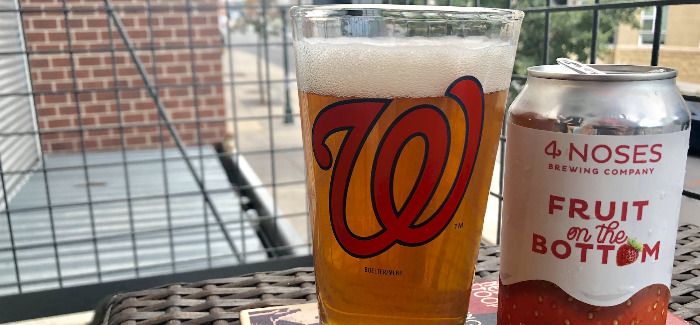 With a name like Fruit on the Bottom, it would be easy to mistake this kettle sour from 4 Noses Brewing Co. for a yogurt parfait. Alas, dear readers: I can confirm that it is indeed beer.
While my go-to beverage in a heat wave is usually a salty gose, every once in awhile it's time to switch things up. I've enjoyed everything I've had from this Broomfield-based brewery so it seemed like a worthwhile gamble.
Fruit on the Bottom pours more of a straw-colored hue than one might expect, but the nose is decidedly fruity. If I smelled it with my eyes closed, I would have thought I was sniffing some kind of strawberry rose wine.
Thanks to lactose, the mouthfeel is significantly creamier than your average kettle sour, which of course helps cut through the tartness. I experienced more of an herbal, tea-like aftertaste as opposed to a mouth-puckering sensation.
https://www.instagram.com/p/BzJh0HQlpQ4/
Fruit on the Bottom is a particularly approachable beer for new sour drinkers. And, at 4.7 percent ABV, a good option for summertime day drinking.
Having just celebrated their fifth anniversary in May, 4 Noses announced earlier this year a new second location in Boulder. That facility, dubbed the Oak Addendum, will focus on sour, wild and mixed-fermentation beers.
---