No Comments
Presidential Hopeful John Hickenlooper Calls on Beer Fans for Support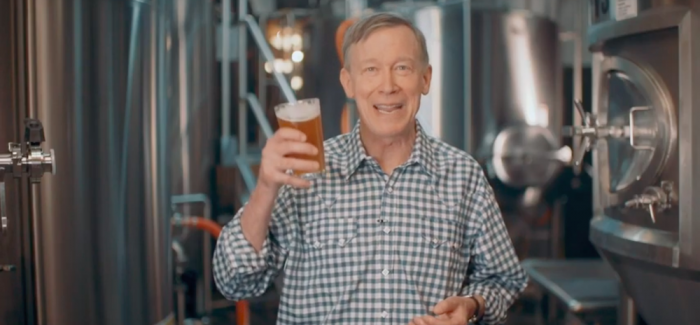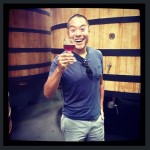 He was the first Governor to install a draft system in the Governor's Mansion, and now John Hickenlooper is tapping in craft beer's fan base in hopes of jump-starting his Presidential candidacy run. The former Colorado Governor and current Presidential hopeful has released an online-only video filmed at Wynkoop Brewing, Denver's first brewpub, which he co-founded in 1988.
The new minute and a half spot opens with Hickenlooper referencing America's division between Hazy IPAs and Pastry Stouts and continues with nods to Ale & Lager yeast, contemporary Belgian Gueuze Lambic, and South German-style Hefeweizen. The ad also features appearances from Left Hand Brewing founder Eric Wallace and finishes with an appearance from Stone Brewing founder Greg Koch, stating "(We need) a President who's only ties to Moscow are Imperial Russian Stouts."
While the ad will not appear as a paid television spot, Hickenlooper is hoping the digital spot will help rally the thousands of craft brewers and even greater scores of craft beer fans. He'll need all the help he can get, as Hickenlooper is currently polling at or below 20th place in most polls for the Democratic Presidential nominee race. But with nearly 8,000 breweries in operation across the country, perhaps this rabid fan base is just the target audience needed to move the needle even just a little. The ad spot conclude with Hickenlooper's call for donations needed to help advance him the July 30-313 Democratic debates in Detroit.
See the full ad spot below:
*This is NOT a paid ad or endorsement for any political candidate.*

---