No Comments
2018 Denver Rare Beer Tasting Announces Initial Brewery List, Tickets On-Sale Sunday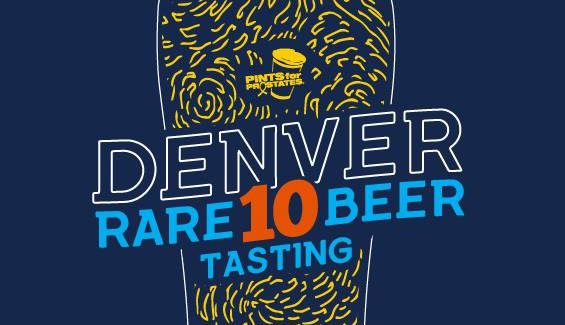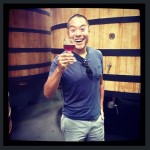 As we've articulated a few times, GABF week's multitude of events have lately grown to the point of overshadowing the event itself. And while many of these periphery activities offer a host of rare or limited distribution beers, Pints for Prostates' Denver Rare Beer Tasting offers one of the most impressive lineups collectively in one place, that you'll find all weekend.
But what most attendees won't realize is that this event goes far beyond a beer geek's wet dream of a pour list. One of the many reasons the Rare Beer Tasting has been able to attract stellar beer lineups and brewery celebrities like Garret Oliver and Sam Calagione, is that Pints for Prostates has made such a relevant impact.
Rick Lyke, who has written about beer for over 30 years and attended his first GABF in 1992, was diagnosed with prostate cancer in 2007. The following year he founded Pints for Prostates as a way to raise awareness through the universal language of beer. Since 2008, Pints for Prostates has also been able to provide free and easy health screenings, as a means to promote men's health and identify previously undetected health issues.
The Pints for Prostates mission is one that resonates with a large portion of the beer community and it is events like tomorrow's Rare Beer Tasting that help to raise that awareness.  While tickets have already sold out to the event be sure to check out the Pints for Prostates cause to find out more.
Last year's favorites included the likes of Forager's Magnus, Side Project Brewing Derivation Blend #7, Cerebral Rum Barrel-Aged Work From Home, Haw River Sazerac (High Country Cocktail Series No. 2), Kane 2015 A Night to End All Dawns, Black Project's Roswell, and Fremont Barrel-Aged Unicorn Tears to name a few.
This year's event will take place on Friday, September 21, the week of the Great American Beer Festival. Tickets go on sale Sunday (Father's Day), June 17 at 10am MST. VIP tickets will be available for $175 and include early admission to the tasting at Noon with General Admission tickets available for $125 granting admission from 1-4pm.
Each attendee receives a commemorative tasting glass, t-shirt, program and pen. A special beer-centric lunch created by Jensen Cummings of Brewed Food is included in the ticket price and guests will have the chance to bid in an exciting silent auction that includes a variety of unique beer experiences and collectibles. During the event, attendees can also participate in the Brewers Health Initiative, a free men's health screening. Last year, 165 men took advantage of the free blood test during GABF weekend in Denver.
The confirmed brewery list for this year's DRBT2018 includes:
·      Alaskan Brewing, Juneau, Alaska
·       Amalgam Brewing, Denver, Colo. *
·       AleSmith Brewing, San Diego, Calif.
·       August Schell Brewing, New Ulm, Minn. *
·       Avery Brewing, Boulder, Colo.
·       Bell's Brewing, Kalamazoo, Mich.
·       Big Sky Brewing, Missoula, Mont.
·       Black Project Spontaneous & Wild Ales, Denver, Colo.
·       The Brooklyn Brewery, Brooklyn, N.Y.
·       Cascade Brewing, Portland, Ore.
·       Casey Blending & Brewing, Glenwood Springs, Colo.
·       Cerebral Brewing, Denver, Colo.
·       Dry Dock Brewing, Aurora, Colo.
·       Ecliptic Brewing, Portland, Ore.
·       Firestone Walker Brewing, Paso Robles, Calif.
·       Foothills Brewing, Winston-Salem, N.C.
·       Forager Brewing, Rochester, Minn.
·       Founders Brewing, Grand Rapids, Mich.
·       Full Sail Brewing, Hood River, Ore.
·       Fullsteam Brewery, Durham, N.C.
·       Garden Path Fermentation, Burlington, Wash. *
·       Grand Teton Brewing, Victor, Idaho
·       Great Divide Brewing Co., Denver, Colo.  
·       Hardywood Park Craft Brewery, Richmond, Va.
·       Intrepid Sojourner Beer Project, Denver, Colo.
·       Jester King Craft Brewery, Austin, Texas
·       Kane Brewing, Ocean, N.J.
·       The Lost Abbey, San Marcos, Calif. 
·       Melvin Brewing, Alpine, Wyoming
·       Modern Times Beer, San Diego, Calif. *
·       New Belgium Brewing, Fort Collins, Colo.  
·       New Holland Brewing, Holland, Mich.
·       New Realm Brewing, Atlanta, Ga. *
·       NoDa Brewing, Charlotte, N.C.
·       Odell Brewing, Fort Collins, Colo.
·       Ozark Beer Co., Rogers, Arkansas
·       Perennial Artisan Ales, St. Louis, Mo.
·       Perry Street Brewing, Spokane, Wash.
·       The Rare Barrel, Berkeley, Calif. *
·       Rhinegeist Brewery, Cincinnati, Ohio
·       River North Brewery, Denver, Colo.
·       Rogue Ales, Newport, Ore.
·       Rowley Farmhouse Ales, Santa Fe, N.M.
·       Saint Arnold Brewing, Houston, Texas 
·       Samuel Adams Brewery, Boston, Mass.
·       SanTan Brewing, Chandler, Ariz.*
·       Side Project Cellar, Maplewood, Mo. 
·       Spangalang Brewery, Denver, Colo.
·       Stone Brewing, Escondido, Calif.
·       Stoup Brewing, Seattle, Wash. *
·       Sun King Brewing, Indianapolis, Ind.
·       Surly Brewing, Minneapolis, Minn.
·       Trophy Brewing, Raleigh, N.C. *
·       Union Craft Brewery, Baltimore, Md.
·       Verboten Brewing and Barrel Project, Loveland, Colo.
·       WeldWerks Brewing, Greeley, Colo. 
·       Werk Force Brewing, Plainfield, Ill. *
·       Woods Boss Brewing, Denver, Colo. *
·       Wormtown Brewery, Worcester, Mass.
·       Yazoo Brewing, Nashville, Tenn.
---