No Comments
Station 26's Black Friday Invitational to Showcase Colorado's Best BA Stouts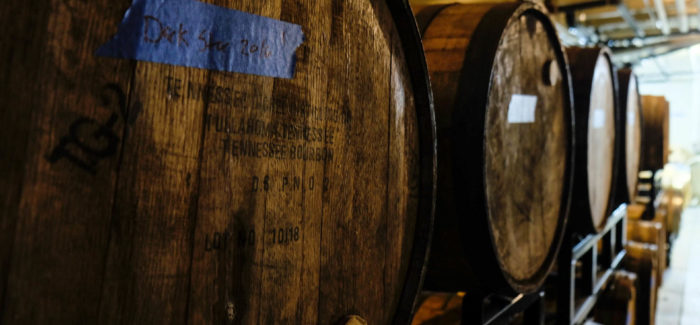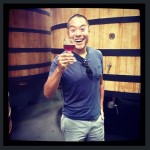 What began as a local's response to one of big beer's crown jewels, has quickly grown to become a yearly Denver Black Friday tradition. Station 26 Brewing first introduced their Dark Star Bourbon Barrel-Aged Stout in November 2014 with a taproom-only release that included a handful of variant spinoffs ranging from Mexican Chocolate to Blueberry, Maple, Cherry Vanilla, Espresso, Salted Caramel and Manhattan just to name a few. This year's release of Dark Star will take on a much greater endeavor featuring not just Station 26's beer, but several of Colorado's most proficient stout producers gathering for Black Friday Invitational.
Station 26's Dark Star yearly release was created in part as an alternative to Goose Island's tradition of releasing their own bourbon barrel-aged stout, aptly named Bourbon County Brand Stout, each Black Friday. Wanting to create a local alternative to the post-Thanksgiving beer buying fervor, Station 26 launched Dark Star and its subsequent variants and were met with an overwhelming support. Last year's release, which moved to a ticketed bottle release that included branded glassware saw a line that wrapped around the block waiting for doors to open.
This year's tentative Dark Star variants have already been release:
Almond Joy: toasted coconut, cacao nibs, toasted almond
Mexican Chocolate: Mexican vanilla bean, saigon cassia, pequin chiles, cacao nibs
Sesame Brittle: toasted sesame seeds, ginger, toasted coconut, caramel
Root Beer Float: root beer herbs/spices (sarsaparilla, sassafras, ginger, birch bark, licorice root, dandelion root, Cascade hops, wild cherry tree bark, juniper berries, cinnamon), Mexican vanilla
Manhattan: bitters herbs (cardamom, coriander, gentian root, allspice, clove), orange zest
Gingerbread: ginger, vanilla, molasses
IKEA: lingonberry, garnished with Swedish meatballs
The Forager: roasted mushrooms (crimini, shiitake, oyster), red and golden beet, chapulines (grasshoppers), rosemary, thyme, sage
Breakfast: maple syrup, coffee, bacon, blueberry
Black Walnut and Port: Port barrel aged Dark Star with toasted black walnuts

This year, Station 26 founder, Justin Baccary sought to take Black Friday to the next level, by including several of Colorado's fellow highly regarded barrel-aged imperial stout producers, as well as one out -of-state brand, for an invitational event to coincide with the release of 2017 Dark Star on Friday, November 24. Tickets to the Black Friday invitational include access to one of two, 2.5 hour sessions, 13 drink tickets of 3 ounce pours, passed apps and commemorative glassware. Thus far participating breweries outside of Station 26 include:
4 Noses Brewing Company
Call to Arms Brewing Company
Melvin Brewing
Our Mutual Friend Brewery
Powder Keg Brewing Company
Ratio Beerworks
River North Brewery
TRVE Brewing
Tickets are currently on sale for $55, and are available for either the 1:00pm – 3:30pm session or the 4:00 – 6:30 session.
---