No Comments
Event Preview | Black Shirt Brewing's Red Evelyn Release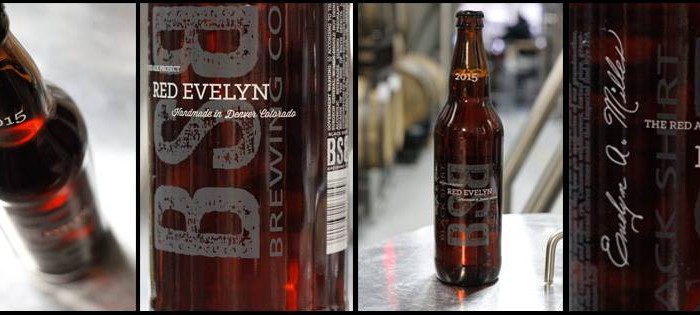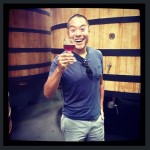 When: Saturday, December 19, 2015 at 11 a.m.
Where: Black Shirt Brewing – 3719 Walnut St, Denver, CO 80205
Beer is personal, it's complex, it has a story, just like you and I. Craft beer fanatics often lose sight of this, which is why it's so important to revisit the fact that behind over glass of beer is struggle, creativity, science, innovation, willpower and history. Such is the case with Black Shirt Brewing's Red Evelyn.
Founders Chad and Branden Miller dedicated Red Evelyn to their late Grandmother Evelyn Ann Miller who served as the central figure in Chad's life while growing up. "My grandmother pretty much raised me and when I moved to Denver (from Westcliffe, CO), I never got to truly thank her for all she did for me before she passed," said the elder Miller.
The Imperial Red Rye IPA undergoes several hop bursting and conditioning phases. It is brewed with five hop varietals, along with Belgium Candi Sugar, and Colorado Wildflower Honey, which represent the wildflowers that surrounded her home and the ever present bowl of sweets she kept on the dining room table.
https://www.instagram.com/p/_FtZCDooy4/
Red Evelyn is only release once a year, generally to commemorate Evelyn's birthday in August, however this year's release was held back, dumped and re-brewed after the batch failed to meet the brewery's standards. The new batch saw a new hopping method also a new method of introducing the Colorado wild honey and now the 2015 batch is being released this Saturday, December 19 beginning at 11 a.m. in 22 oz bombers.
Red Evelyn is not your typical Imperial IPA. Instead of harsh over-the-top hop bombs we see from the west coast, Evelyn boasts well-balanced complex flavors yielding both fruity citrus-y grapefruit notes, as well as delicate sweetness from the Colorado Wild Honey. This 10% beer though definitely packing a punch, is definitely approachable and refreshing.
Additionally Black Shirt will be hosting a pop-up record store featuring many of their favorite musicians from Colorado as part of the Red Evelyn release day. "We used to sit and listen to vinyl records with our Grandma, and we're gonna restart that tradition this year," noted Miller.
---