No Comments
Epic Brewing | Los Locos Mexican-Style Lager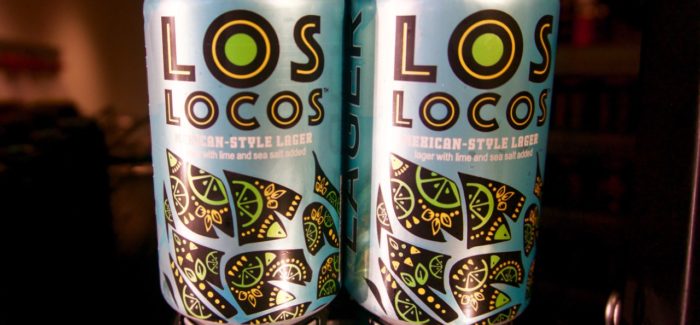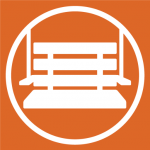 ABV: 4.8%
From the first sip of a Los Locos, the Mexican-style Lager from Epic Brewing, you know you are in for something special.The all-too-familiar aroma of lime and salt is the first thing you notice. The tart lime flavor is definitely present, but never overwhelming, and the hint of sea salt seems to cut any lingering sweetness that may be present making Los Locos a crisp and refreshing beer.
The beer speaks for itself. It's become one of my summertime favorites, and a go-to pairing whenever I'm having Mexican food. But as intriguing as the beer itself is, the story of how this crowd pleaser came about is just as interesting.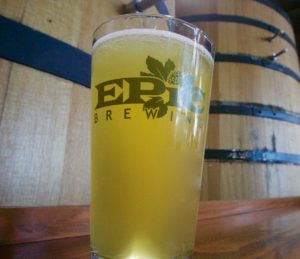 Los Chingones , a Denver area Mexican restaurant, describes their food on their website as "'badass' Mexican-sassy, spicy, sometimes irrelevant, always an adventure." This philosophy seems to mirror Epic Brewing's own philosophy to do everything "all out". In 2014, Los Chingones General Manager Jose Mejias was looking for an exclusive beer he could pair with the Mexican food that Los Chingones was coming up with. He decided to approach Epic Brewing's Colorado sales manager John Turk about making an exclusive beer for the restaurant. "We have a lot of restaurants that ask us if we can make an exclusive beer for them," says Turk, "and due to location, and their vibe, and our vibe, this was a no-brainer"
The two men tossed around a few ideas including a saison with hibiscus, and something using lemongrass before Mejias suggested a craft Mexican lager, something he had been looking for for a long time.
"I called up our brew master Kevin Crompton and right away he said 'yeah I make a Mexican lager… in my garage'" Turk recalls. He then proposed the twist that really makes Los Locos what it is… lime. The end result was Crompton attempting to make a beer version of a margarita.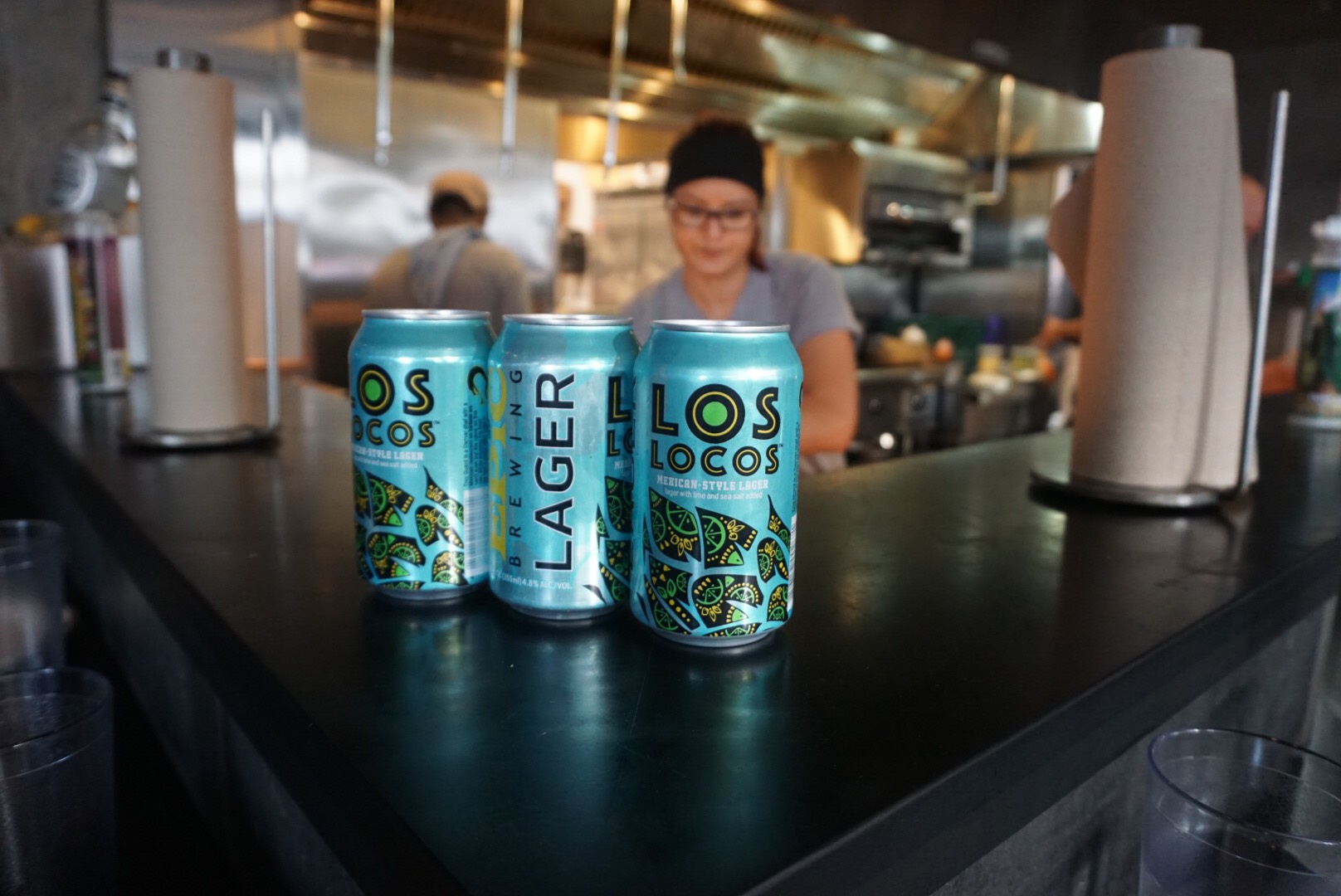 Crompton got to work making a test batch, problem solving along the way. One of the main challenges Crompton encountered was "trying to figure out the ways to put lime in the beer and make it as fresh as possible," Turk says. Freshness was a priority for both Epic and Los Chingones, "they are artisan food makers, and we are artisan beer makers," Turk emphasized.
And while there was still some trepidation about how successful this collaboration could be, all concerns were put to rest once Turk and Mejias had tasted what Crompton had come up with. Mejias remembers when the test batch came in, comparing it to Christmas, "I knew once I tasted it: this beer was fire!" Turks reaction when tasting it was similar, "it was a natural fit for what we wanted, and what (Los Chingones) wanted, and what no one else was doing."
Things seemed to move fast at this point. After a few minor adjustments, the beer debuted at Los Chingones and Epic's Denver taproom in February of 2015 and immediately became a best seller. "We would run out in the tap room occasionally," Turk says, "and when we would our brewers and taproom staff would freak out and they would go over to Los Chingones to buy one just so they could have the beer."
From May through October of 2015, Los Locos was the top selling beer at the Denver taproom. Epic knew it had a home run of a beer, and they made they decided to make Los Locos a year round beer, and to start canning and distributing their new hit. In May of 2016 Epic released Los Locos in an eye-catching electric blue and lime green cans, complete with the Los Chingones logo and a brief history of the collaboration right there on the side.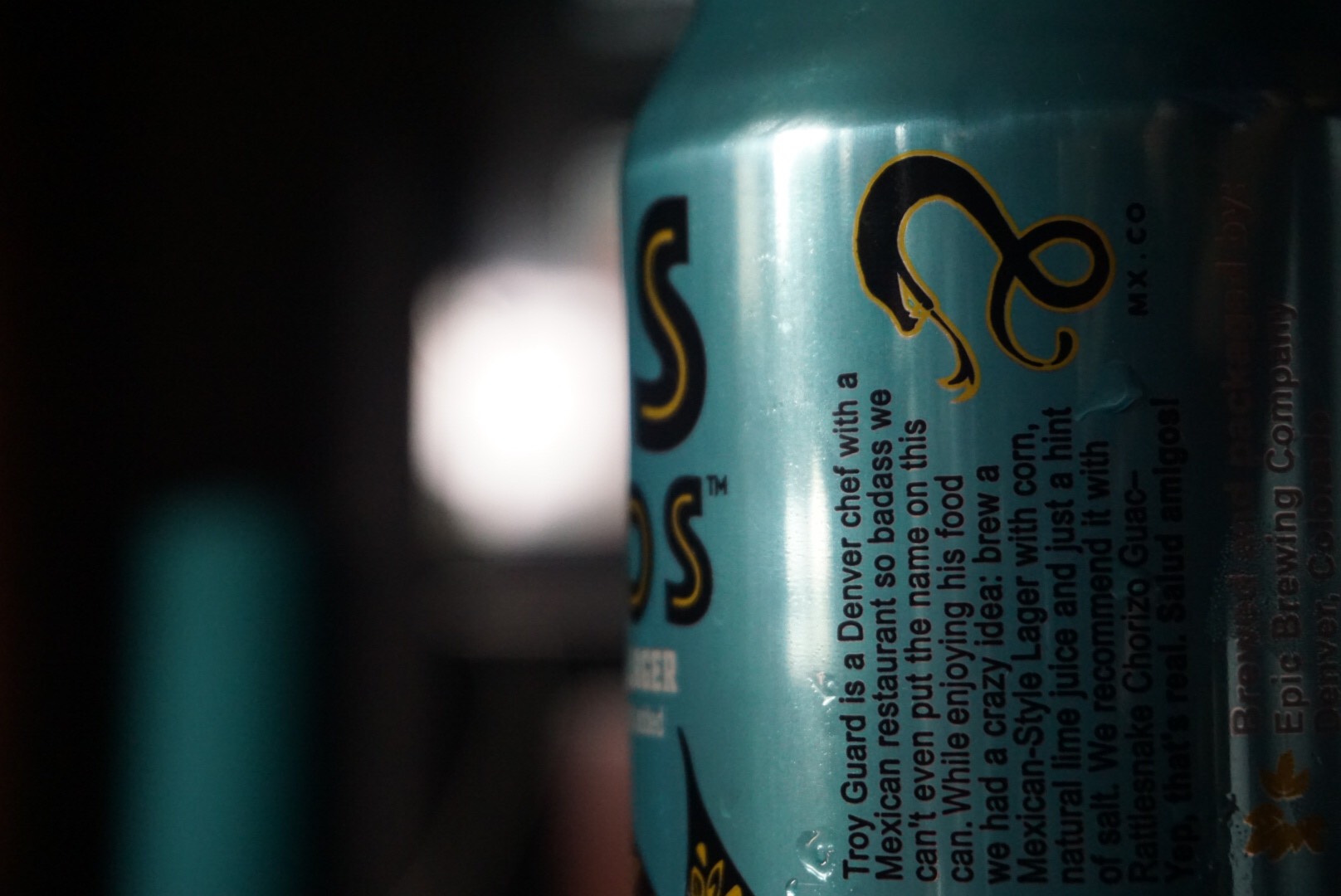 Freeing this beer from the "tap only" constraints highlights the beers' greatest strength: its versatility. This is the rare beer that is complex enough for any craft beer lover to appreciate, but accessible enough for those looking for something easy to drink. Enjoy one all to yourself sitting on your porch on those warm summer nights, or introduce that friend who is still drinking PBR to something way more interesting. Throw it in your backpack and reward yourself on top of that 14er, or take a six-pack poolside.
When it comes to the name of Los Locos, Mejias explains that after hosting a contest at the restaurant, nothing seemed to fit. "I had a few ideas, and Los Locos was my favorite. The whole idea behind it was it was crazy to us. To even think we could do this and sell this beer in volume, and crazy how it blew up, and the whole idea is still crazy to us."
The collaboration has worked so well that they are looking forward to what's next. The immediate ideas include barrel aging their current collaboration in tequila barrels, or going back to some of their original ideas. Until those come out however, both are enjoying the gem of a beer they've already created.
---