No Comments
Event Preview | Savannah River Brewing Co.'s Fall Beer Dinner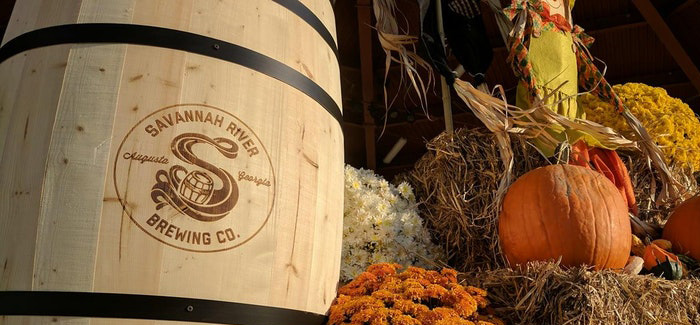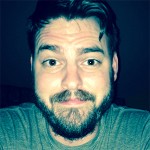 Savannah River Brewing Co. is very excited to be partnering with Chef Kyle McCloud of Mack's Street Eats for the brewery's first ever beer dinner. They will be opening their doors for guests to experience an exquisite five-course meal paired alongside their flagship beers and an exclusively brewed beer for the event. The "Fall Beer Dinner", as they've optimistically named it, is set for November 8, 2017 from 6:30pm to 9:00pm.
Born out of a sidebar conversation between Chef Kyle and the taproom manager, Ashlie Arsenault, the Fall Beer Dinner was originally a fun and cool idea that turned into an opportunity to expand the brewery's reach. The brewery hopes to share with locals how multidimensional beer can be when paired with different foods, highlighting different nuances in the beer's profile. Savannah River Brewing is hoping to make this a seasonal event. This will allow the brewery to feature a seasonal menu paired with their core beers and specialty brews each time. However, that depends largely on the turnout of this first event.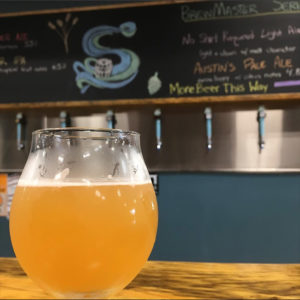 The dinner will focus on the flavors of fall in the south – featuring items like roasted squash bisque and sausage stuffed pork loin. Included with the dinner are a five-course meal, five 9oz beers paired with each course, one 9oz souvenir glass to take home, and a tour of the brewery following the dinner. Each entree is specifically designed to be paired with one of the brewery's beers. Chef Kyle and one of the brewers will team up that night to explain how each plate and glass pairs with one another as they are served and answer any questions from guests. Being poured alongside each course is Savannah River Brewing's No Jacket Required Pilsner, Savannah IPA, Witty Belgian Witbier, Westobou Amber Ale, and a very specially brewed Wired Dynamite Brown Ale with roasted cacao nibs.
Wired Dynamite Brown Ale uses their unfiltered flagship American brown ale spiked with coffee beans from Buona Caffe. The brewery's coffee libations have been a crowd favorite for locals and usually blow the first night or two on tap. This particular iteration will feature Nicaraguan Selva coffee beans. Graydon Brown, head brewer, and Adam Fulmer, assistant brewer, will then add roasted cacao nibs to the batch specially for the Fall Beer Dinner. This will be the first time the brewery has added roasted cacao nibs to their Wired Dynamite Brown Ale, much less the standard version – Dynamite Brown Ale. Fulmer expects the cacao to add to the bitterness and accentuate the coffee beans with big chocolate notes dancing on the palate. Think Ghirardelli dark chocolate bars with coffee beans all melted in a glass. Regardless, it is guaranteed to go well with that maple bourbon bread pudding.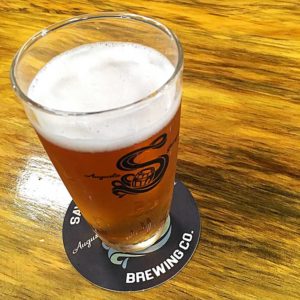 First Course
Cajun BBQ Shrimp on a Goat Cheese Grit Cake
paired with Savannah River IPA
Second Course
Roasted Beet, Pear, & Arugula Salad with a Maple Vinaigrette
paired with No Jacket Required Pilsner
Third Course
Roasted Squash Bisque
paired with Witty Belgian Witbier
Fourth Course
Sausage Stuffed Pork Loin, Roasted Carrots, and an Apple Cider Reduction
paired with Westobou Amber Ale
Fifth Course
Maple Bourbon Bread Pudding
paired with Wired Dynamite Brown Ale with Roasted Cacao Nibs
Tickets are $45 per person and can be purchased through Eventbrite here. Seats are limited, so be sure to reserve yours soon. For those concerned about committing, there is a refund window that closes on November 1, 2017.
For more information, contact Ashlie Arsenault, Taproom Manager at Savannah River Brewing Co., at 706-426-8212.
Cover photo courtesy Savanah River Brewing Co.
---