No Comments
Creature Comforts Brewing Co. Selects Historic Site for Expansion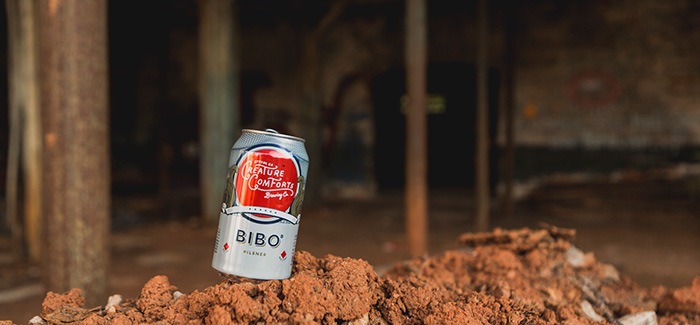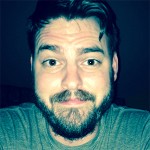 REJOICE! At long last, Creature Comforts Brewing Co. is making its move to expand into an additional facility in 2017 with the purpose of raising production (and possibly its footprint) in 2018. This news follows two years of steady growth as one of America's fastest growing breweries and a zealous commitment to raise $100,000 for local community organizations. Creature Comfort's future location of choice, the Southern Manufacturing Co. Mill, is no surprise to those who have followed the brewery over its short but influential career in Athens, Georgia.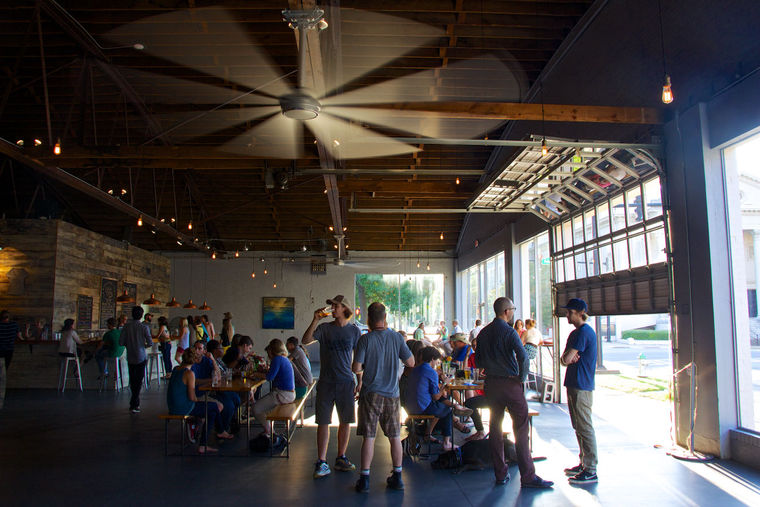 Creature Comforts began its journey, nearly yesterday, and quickly outgrew its facilities due to demand and an enthusiastic workforce eager to get their passions canned and out to the market. Co-founders David Stein, Adam Beauchamp, and Chris Herron had already begun discussions for an additional location to expand into before their brewery had reached a ceiling of 28,000 bbls per year. Despite upgrades and additional units installed in the current repurposed Snow Tire Co. building on the corner of W. Hancock Ave and Pulaski St., it was obvious that the brewery's next move would greatly involve growth.
"Our mission statement at Creature Comforts is to build an industry respected craft beer company that inspires people to pursue their passion," said Herron. "We want to ensure that we represent our industry well. We also hope that our journey of being curious and uncovering our passion, following that passion and coming to find happiness is something that will inspire others to do the same."
Speak to anyone affiliated with Creature Comforts and you won't get through the conversation without a mention of community and the importance of giving back. The people of Creature Comfort are dedicated to building up their community, let's call it what it is – their home, which is why it was so important for them to find a location in, near or around Athens. Thanks to the efforts of the local county commission and Athens – Clarke County Mayor, Nancy Denson, the brewery was able to locate a suitable site in a portion of the city's historic Southern Manufacturing Co. Mill. "We started this process of finding a new home with the intent of staying in Athens. With the help of the city and a bit of luck and vision, we are going to be able to make that dream a reality. The chance to bring back to life such a historic building in a part of Athens that is prime for revitalization is a remarkable opportunity, and something we are very excited about as a brewery family." CEO and co-founder, Chris Herron said of their decision to lease the location.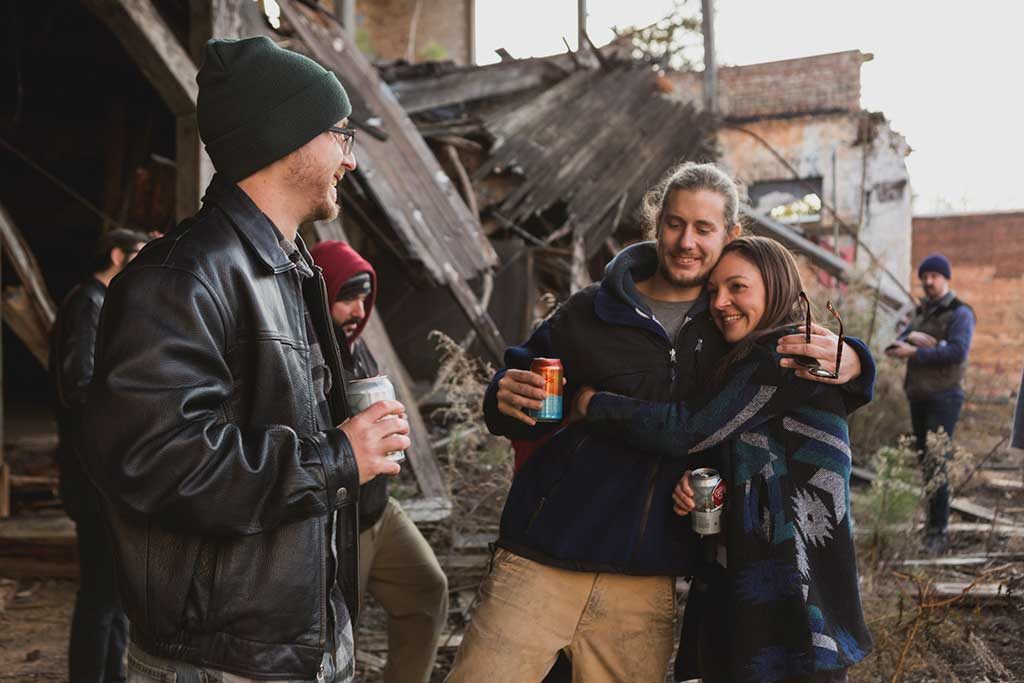 The Southern Mill was constructed in 1900 by the owners and officers of the Athens Railway and Electric Co. and operated as the epicenter for the cities cotton production. The facility eventually housed Athens' first business to integrate African-American women into the industrial workforce in 1953. The mill has been out of commission since the late 1990s and was last listed for sale again in the 2000s. According to the Athens-Clarke Heritage Foundation, despite going through many owners, the building has remained intact and has experienced few alterations from its original design. Creature Comforts has committed to preserving as much of the character of the historic building as possible during the reconstruction.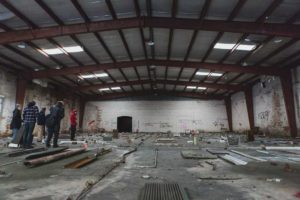 The historic 36,000 sq ft building will require at least $8 million in investment to transform the property into the vision that Creature Comforts has for it. Ground is scheduled to be broken by May 2017, one month into its 3rd anniversary, with an expected operational deadline of October 2017. The primary role of the Southern Mill facility will be to bolster production in an effort to gain ground in an ever losing battle with demand; however, there was mention of a tasting room on the brewery's blog. The current brewery location is already brewing at a capacity seven times higher than what the facility was designed to support. This still is not enough to keep up with the demand for its flagship brew, Tropicalia IPA. The additional location will provide the space to build a 50,000 bbl brewery with plans to install two Steinecker fully automated 85-barrel four vessel brewhouses (only one will be installed initially with the other to follow at an unspecified date) and a 24-head rotary filler for canning manufactured by Krones. Additionally, the brewery is investing a quarter of a million dollars into a state of the art on-site laboratory.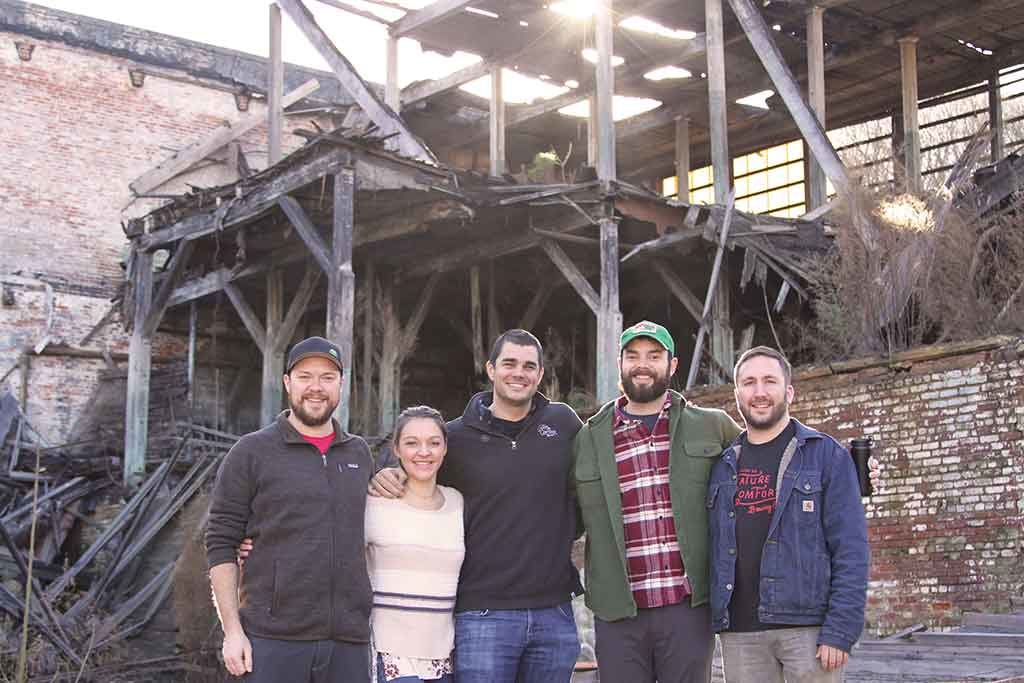 "Quality is at the heart of our brewery," said brewmaster and co-founder Adam Beauchamp. "You can expand that to everything we do, but in regard to the beers we produce, quality starts with the selection of proper brewing equipment and a commitment to investment in the lab. This allows us the ability to maintain tight control and measure all the many processes and parameters in the brewery. Our customers expect and deserve delicious beers that remain consistent.  As we grow, we'll continue to prioritize quality and invest in the right tools to do the work, in order to make great beer."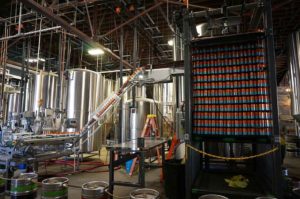 The brewery will keep the existing downtown location at the Snow Tire Co. building with plans to reinvest in the taproom and outdoor area once the Southern Mill location is operational. Creature Comforts believes the additional 50,000 bbl capacity coupled with the current 28,000 bbl capacity, bringing the brewery to a whopping 78,000 bbl total capacity, will satisfy its customers' appetite for Creature beers. However, raw materials may still prove to be a challenge for the small, (yes, that is still small) brewery. Optimistically, the brewery does expect to have the raw materials it needs to brew the 25,000 bbls needed for 2018 to meet – not exceed – demand for Tropicalia. That is nearly double it's current output for this fan favorite.
"It has been a challenging journey to grow at a pace that would allow us to keep up with the local market demand, for different reasons at different times," said Herron. "Sometimes it was raw materials, other times brewing capacity and at some points, fermentation capacity. We are excited that after the brewery is completed toward the end of 2017, we will be poised to enter 2018 with enough brewing and fermentation capacity, as well as hop contracts, to produce significantly more beer. We have a lot of exciting plans for the future."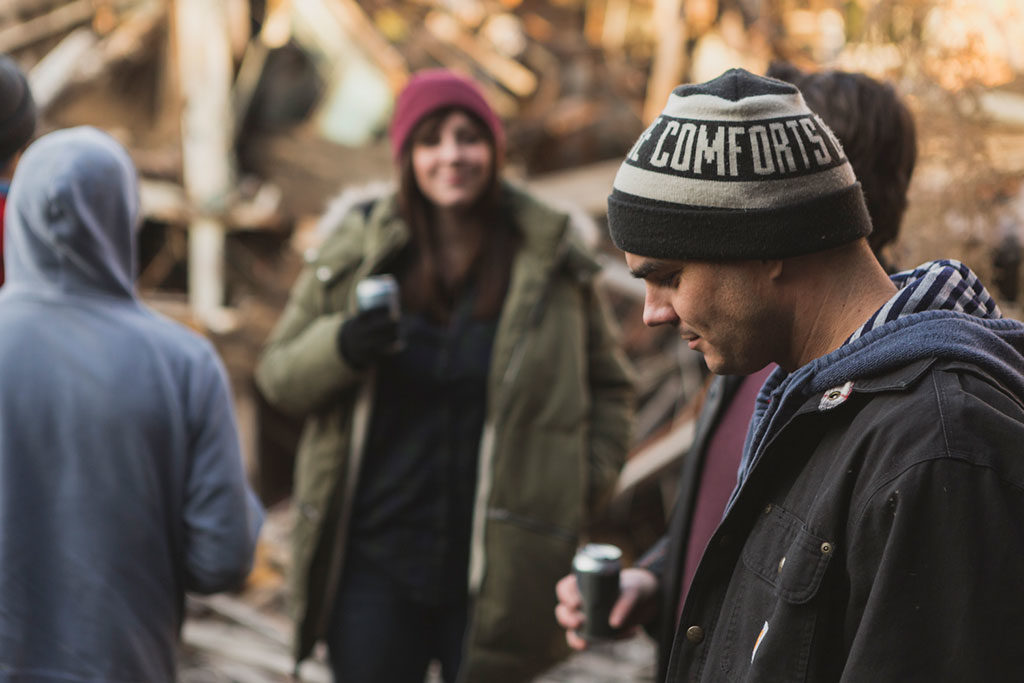 Correction: (Jan 23, 2017) I originally wrote that CCBC had purchased the property for their expansion. This was inaccurate. CCBC leased the property for their usage. 
---