No Comments
GABF Spotlight | The Best DC Metro Area Beers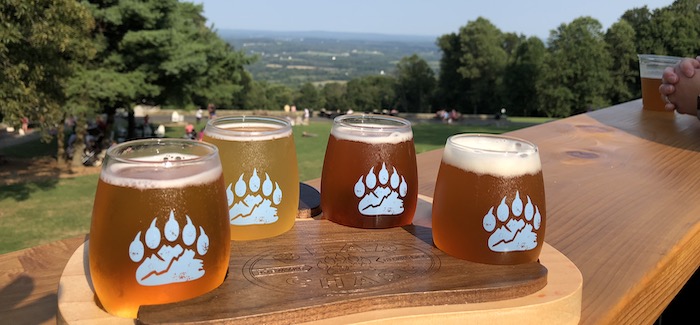 The 2019 Great American Beer Festival (GABF) is almost upon us and with it, more than 4,000 different beers at your disposal. With so many amazing brews to try and so little time, PorchDrinking.com is bringing you the best beers to try in the history of mankind. Or rather, we're bringing you the best beers to try from the Washington D.C. metropolitan area at the 2019 GABF.
Among Virginia, Maryland and D.C., there are too many good breweries to handle. So we've narrowed down the list to the top beers in the area. It's a tough battle with each brewery bringing the heat at GABF, so start with the recommendation and then see what else they have to offer.
https://www.instagram.com/p/B1g4CJ6hVHr/?utm_source=ig_web_copy_link
To be honest, Star Taker from Astro Lab is one of the best IPAs I've had this year. And that's a lot of IPAs, friends. Astro Lab, from Silver Spring, Maryland, has only been in business for a year, so coming to GABF is a big deal. The place is pumping out Hazy Boi's at a good clip, but their other styles deserve serious consideration as well. Good things are in their future if they continue to throw together beers like Star Taker.
https://www.instagram.com/p/B1jL74oBsQ9/?utm_source=ig_web_copy_link
Caboose Brewing Company's Caboose Tavern is one of the closest Virginia breweries to D.C., located in Vienna and now a second location in Merrifield. Their Citra Session IPA is phenomenal, and since the brewery is located on the bike trail, perfect for after a ride. However, their new IPA, called the Fog (for obvious reasons), is just as good. It comes in at 7% ABV, which is completely undetectable, so keep it to a minimum here. Caboose just started canning, too, so I hope to see more of this around D.C.
https://www.instagram.com/p/B116ZRZB2TW/?utm_source=ig_web_copy_link
Red Bear Brewing in downtown D.C.'s NoMa (North of Mass Ave) district is a brand new brewery, but their beers have been epic thus far. The people who run the place are fun and leaders in the Pride community (see: Red Bear's name per the owners). The Dom Peri-yaaaas! is not only brilliantly named, it's a solid Kolsch in my otherwise hazy world. If you're ever in Washington D.C., Red Bear is just a few minutes from Union Station, so head over directly upon arrival.
If you are out and about in Western Loudoun, check out the new and exciting Bear Chase Brewing Company. This weekend they are releasing their Black Bear Porter, made with Weird Brothers Cold Brew Coffee! #newbrewery #locobreweries #coffeeporter #beerandcoffeecollab #coldbrew… pic.twitter.com/5jzfMpS0o1

— Weird Brothers (@weirdbroscoffee) September 7, 2018

I'm on a bear kick here, so next up for best D.C. Metro area beers at GABF is the Black Bear Porter by Bear Chase Brewing in Bluemont, Virginia. This American Porter is brewed with local Weird Brothers Coffee and packs a smooth, sweet punch. It's also Bear Chase's first trip out to the festival, so definitely get by and say hello to Chris and the team. Head brewer Charles Noll has been in the game for 25 years, and the Black Bear Porter really shines. If you're ever in Northern Virginia, their brewery facility is also a must-see.
https://www.instagram.com/p/B20F4aWlbIr/?utm_source=ig_web_copy_link
Do you see this bottle? It gives me nightmares. You should try all of Adroit Theory's stuff because it will either be amazing or weird or both. You won't regret it. The Dia De Los Muertos is a Russian Imperial Stout. They have several variants, include tequila- gin- and whisky barrel-aged options. The Catoctin Creek Maple Rye version is currently sitting at 4.42 on Untappd, so grab this at GABF before it runs out.
https://www.instagram.com/p/B1zCnA4DMLE/?utm_source=ig_web_copy_link
No list of DMV breweries pouring at GABF would be complete without Alexandria's brewing godfather Port City and their Monumental IPA. Port City wins awards at these the competition section of the event, and their flagship IPA, Monumental, is one of their best. While the brewery is not known for changing up its beers as often as other, the standards like Monumental and the Optimal Wit continue to impress year after year.
---