No Comments
Fairhope Brewing | (Take The) Causeway IPA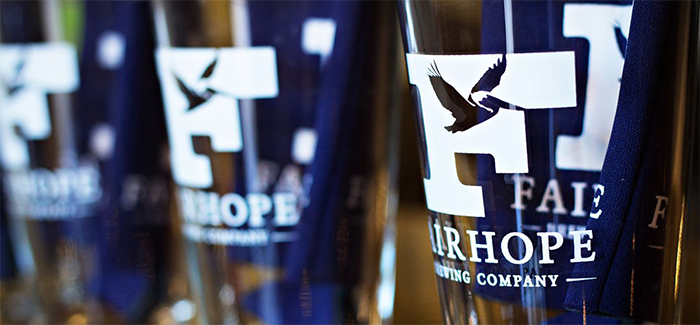 Fairhope Brewing has been on the map in Alabama since I moved here back in summer 2015. They are constantly pumping out a variety of styles and unique additions to their lineup. They have, however, always had one that particularly stood out to me: (Take The) Causeway Double IPA.
The origin of the name comes from the Battleship Parkway, a seven-mile causeway that carries U.S. 90 and U.S. 98 across Mobile Bay from the Bankhead Tunnel in Mobile over to Spanish Fort, Alabama. The Causeway is an alternative route to Interstate 10 over Mobile Bay when traveling between Mobile, Alabama, and Fairhope Brewing's home in Fairhope, Alabama.
The Beer

Fairhope has been steadily growing and improving since their first batch of beer back in December 2012. This came only four years after Good People Brewing, the true "OG's" of the Alabama beer scene. Now, you can find their beer all over the state of Alabama as well as in the coastal areas of Mississippi and the Florida panhandle.
(Take The) Causeway was released less than a year after Fairhope began, with a public release in July 2013. Since then, it has become a favorite by Fairhope fans and Alabama beer drinkers alike. It utilizes two hop varieties that for smaller breweries like Fairhope are a hot commodity due to the price tag associated with them: Citra and Simcoe. The two hops are used throughout the brewing process for this beer, from first-wort to bittering, flavor, aroma and dry hops. Noted as being explosively hoppy, this beer holds nothing back, boasting a finishing ABV of 8.2%. This brew has undoubtedly helped propel Fairhope into one of the more recognizable breweries in the Alabama craft beer scene.
My Experience

Into the glass, the beer pours a deep golden brown. Noticeable amounts of frothy head bubbly away slowly, leaving large traces of lacing around the inside of the glass.
Initially, the nose is characterized by rich, sweet malt. As it opens up and warms, however, the Simcoe hops become very evident. The herbal components combine with bitter grapefruit to help balance the overall experience and segue into the contrasting elements on the palate.
Again, Simcoe leads the way here. Aggressively piney and earthy, the notes of lime and grapefruit rind take a backseat and serve only as balancing notes. Much like with the nose the malt bill also serves as a necessary balance, sweet and potent. The harshly bitter character of the hops used in this beer is evident in the finish, but overall the experience is very well-rounded.
The body holds good weight, carrying only a slightly over-heavy feel from the carbonation. That being said, the CO2 works in its favor in helping the beer finish crisp and smooth.
Luckily this beer is pretty easy to find once crossing state lines into the Heart of Dixie, so if you're ever passing through, don't pass this one up.
---